Children photograph their everyday life: Expectations vs Reality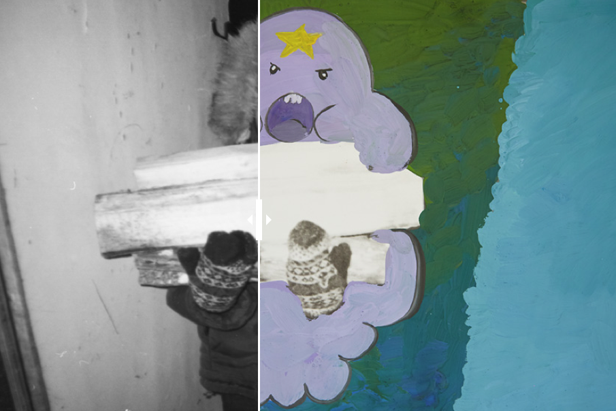 12 young photographers (all 11-15 years old) from the settlements of Chernoistochinsk and Visim in the Sverdlovsk region photographed their everyday life to tell how young people in remote Russia live and breathe.
Slide the pictures to see the difference before and after
After the photos were taken, the project curators Fyodor Telkov and Vladimir Serov, who taught the children to use cameras, showed them how to color the photos the way they want.
You can learn a lot about these kids from the far-flung Urals (Chernoistochinsk and Visim are both in Sverdlovsk region) simply by looking at the pictures before and after coloring. They clearly yearn for bright colors, blooming gardens, sun, sea and a touch of magic.
Project authors: Alfiya Nasirova, Alyona Lobanova, Kirill Kushnov, Anastasiya Shybrik, Anastasiya Sokolova, Sofya Stolova, Ekaterina Baranova, Pavel Bogdanov, Alexandra Efimova, Olga Sheptaeva, Maxim Mihalyov, Danil Gusev.
All rights reserved by Rossiyskaya Gazeta.