Instaweek: The extreme life of an office worker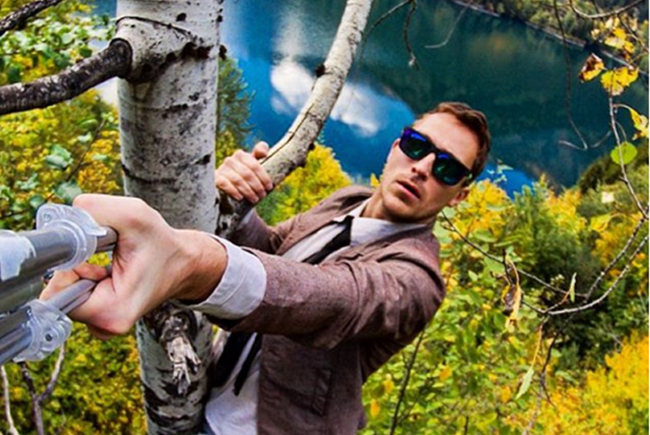 Russian office worker enjoys sports without taking off his suit.
This week the Instagram account of Pavel Makarov went viral in Russia.
"Office, MacBook, IPhone, plans, schedules, coffees, budgets, documents, negotiations, deadlines, white collars, management ... This is how an ordinary day goes for Pavel Makarov, an office clerk and a founder of the TEG internet marketing bureau. He wears a shirt, cuff links, a slim necktie, pants, jackets, sunglasses and even knows how to make coffee in a coffeemaker. Crossing the office threshold, his routine changes and without taking off his suit he dives into a world of extreme sports, adrenaline, travels, adventures." This is how Pavel describes his life on his Instagram profile.
Pavel is an office worker that enjoys wakeboarding, surfing, parachute jumping, diving and rock-climbing.
He also likes to surf around on a snowboard led by horses, cars ...
... and sometimes even tanks.
He travels frequently to all corners of the world, visiting places like Argentina, India, China and Thailand.
He doesn't change into sports attire on his adventures, instead preferring to stay in his jacket and tie.
All rights reserved by Rossiyskaya Gazeta.