Russian patterns: Artists and designers inspired by Gzhel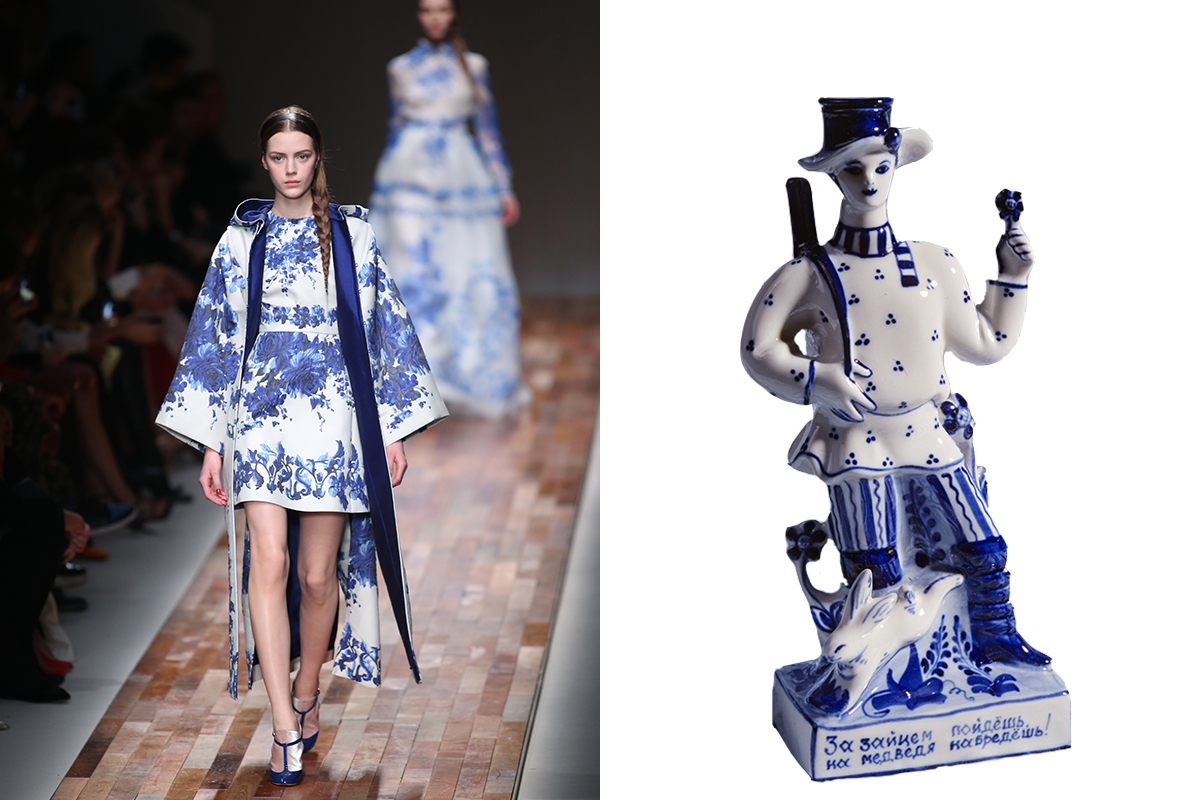 Gzhel is a well-known Russian style of ceramics that uses traditional Russian patterns. To make a Gzhel pattern porcelain is made with a special technology that is painted by hand. The designs are usually composed of a blue ornamentation placed on a white background. Additionally you can sometimes find Gzhel ceramic examples colored in green, yellow and brown. / Valentino's Fall-Winter 2013-2014 Ready to Wear collection; Porcelain shtof (flask for alcoholic beverages, also an old Russian liquid measure equaling 1.23 liters) "Hunter".
AP, Thibault Camus / RIAN, Vladimir Vyatkin
We have discovered some examples of world famous fashion designers that were inspired by Russian Gzhel patterns.