World War II heroes now in color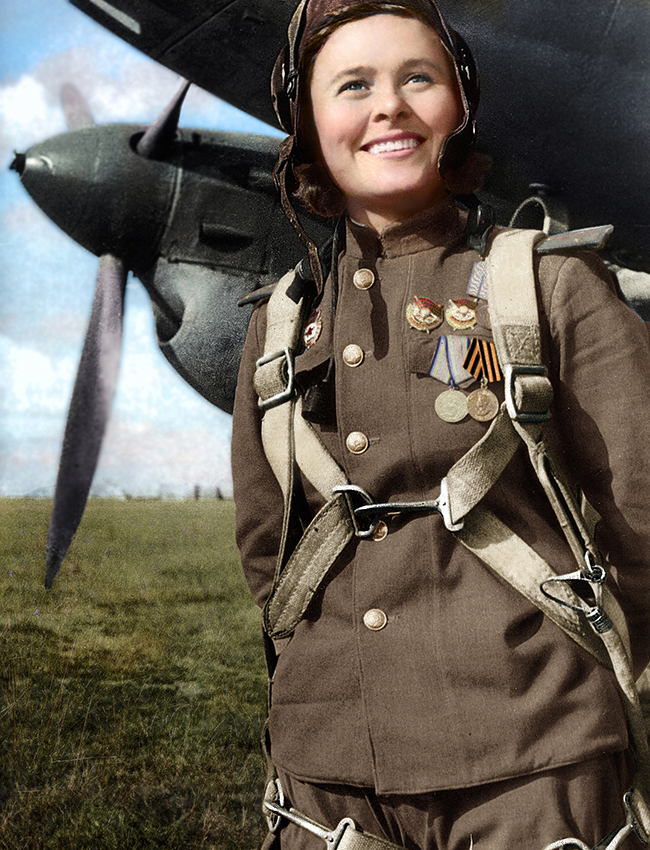 Maria Dolina (1922–2010) was a Soviet pilot and acting squadron commander of the 125th "Marina M. Raskova" Borisov Guards Dive Bomber Regiment. She performed 72 sorties in a Pe-2 aircraft, dropping 45,000 kg bombs. In six aerial combats Maria's crew shot down 3 enemy fighters. On August 18, 1945, Dolina was awarded the title of Hero of the Soviet Union.
Archive image / Colored by Klimbim
Russian artist Olga Shirnina (also known as 'klimbim') colors archive images of Soviet heroes.