Best dressed dogs from an annual dachshund parade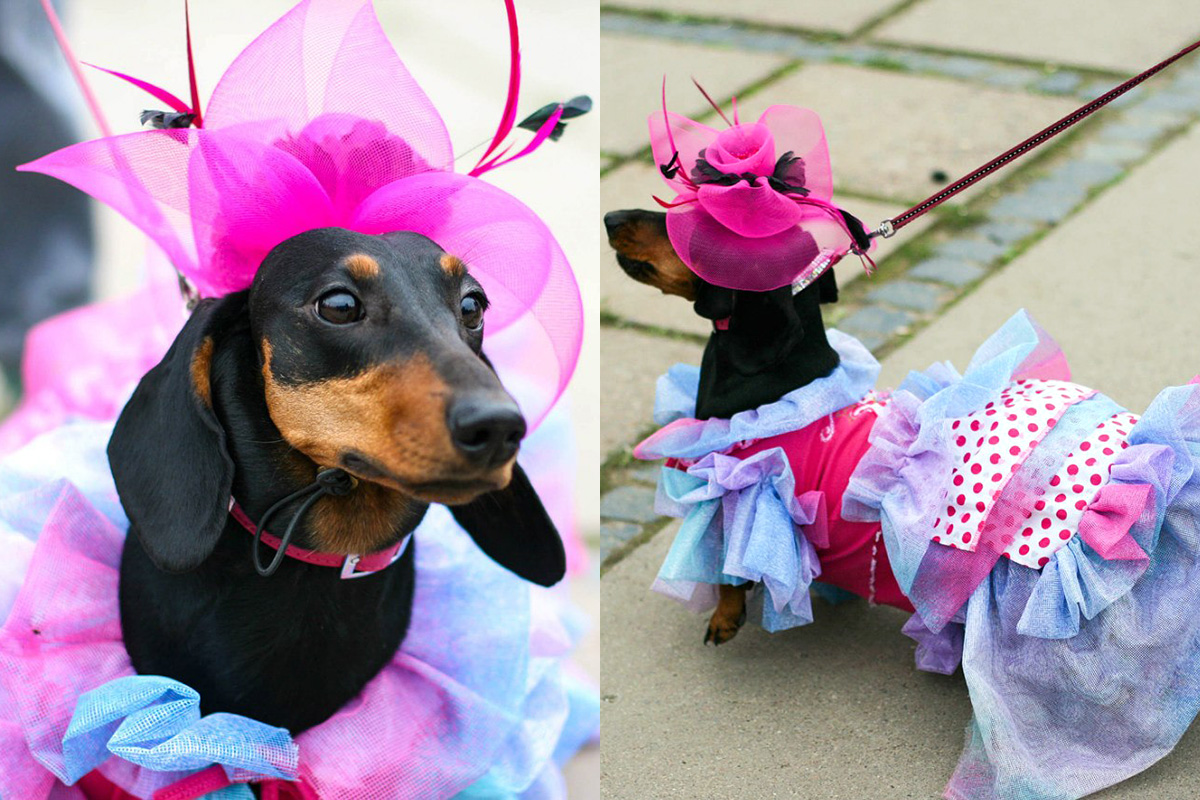 Owners often sew the canine costumes themselves. You won't find them in the stores – winning requires originality.
Irina Grisyuk
RBTH chose the best-dressed dogs from the fifth annual dachshund parade held in St. Petersburg.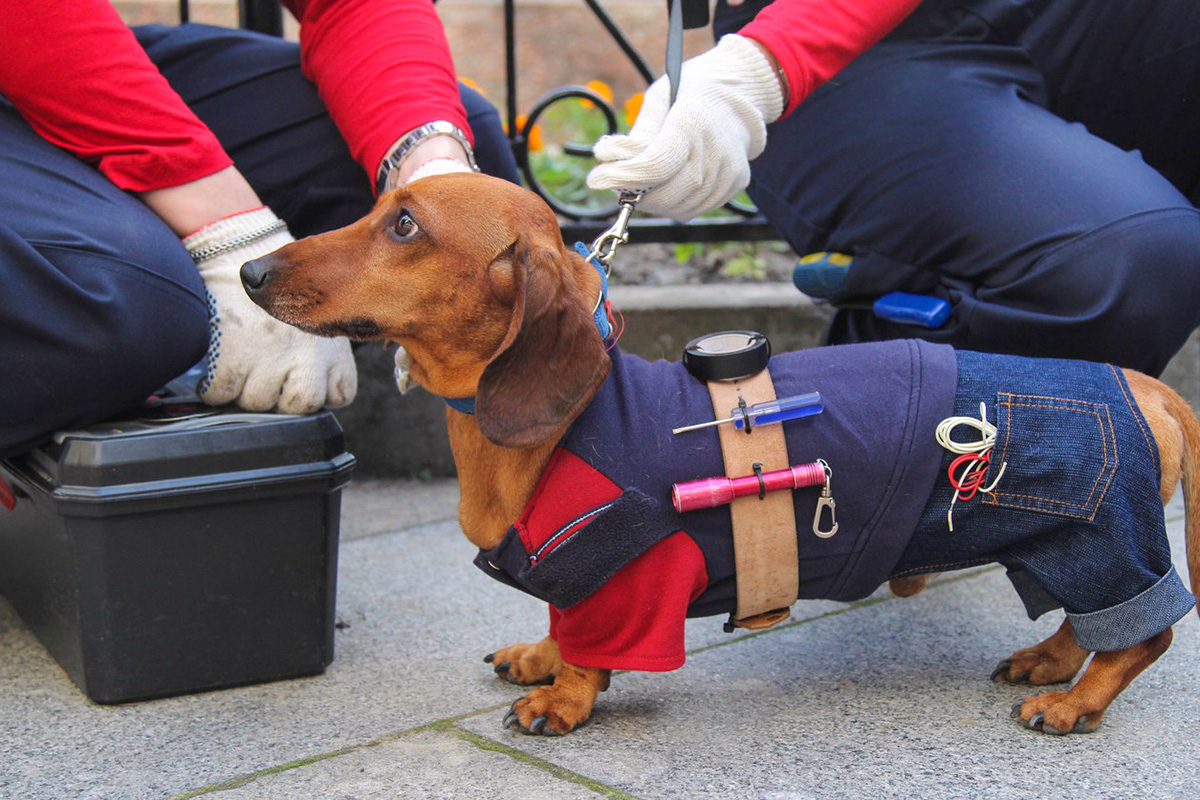 Who called for a repairman? He is here.
Irina Grisyuk
In the early years, female dachshunds were dressed as princesses or ballerinas, but in later parades the owners' fantasy took on a whole new dimension…
Irina Grisyuk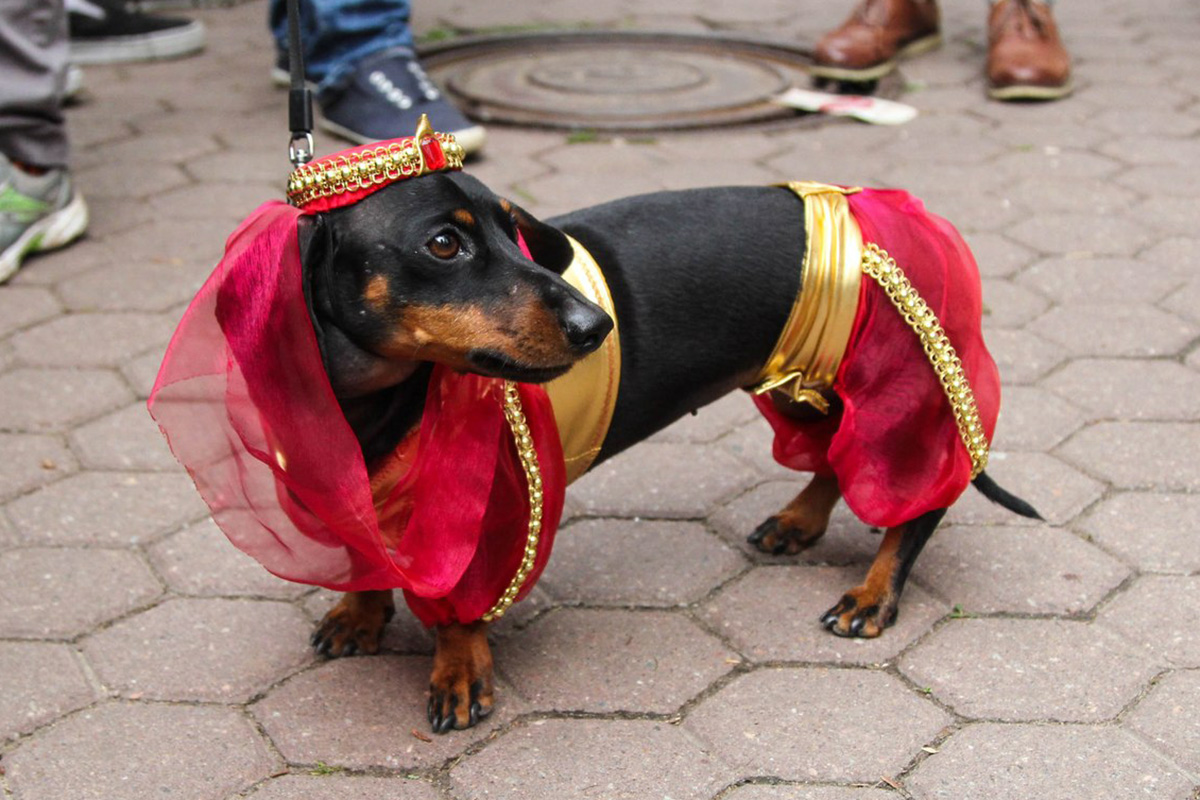 This event is held annually at the end of May. For 5 years in succession hundreds of dachshund owners have come to St. Petersburg to dress up their dogs and march in the parade.
Irina Grisyuk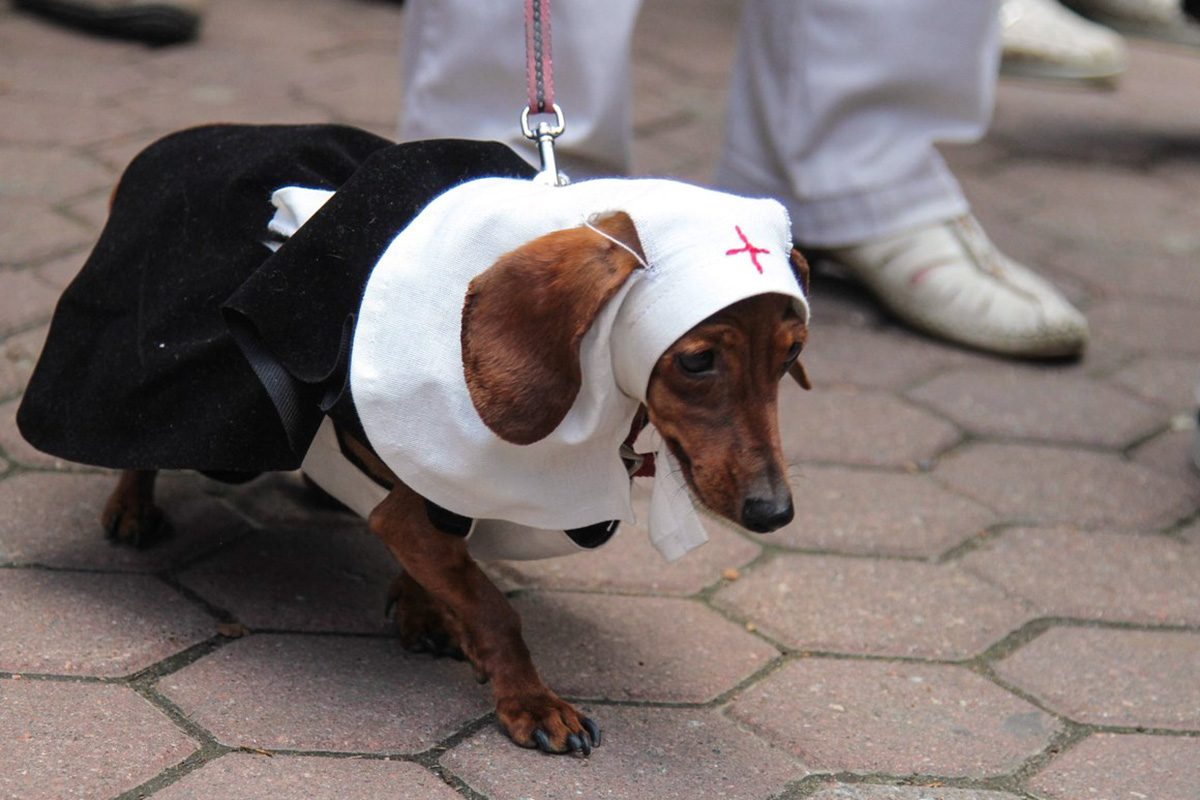 … or a sad shy nun...
Irina Grisyuk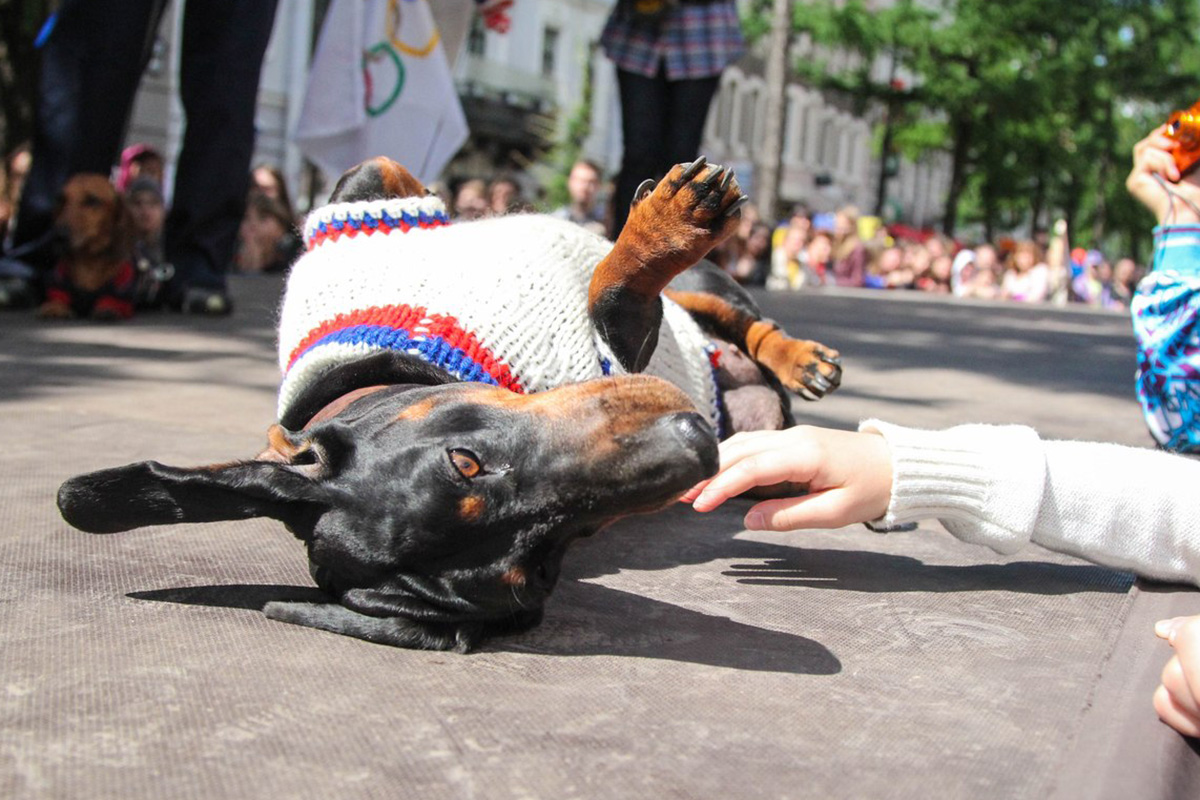 Despite all the nerves, the participants feel great about the tough competition.
Irina Grisyuk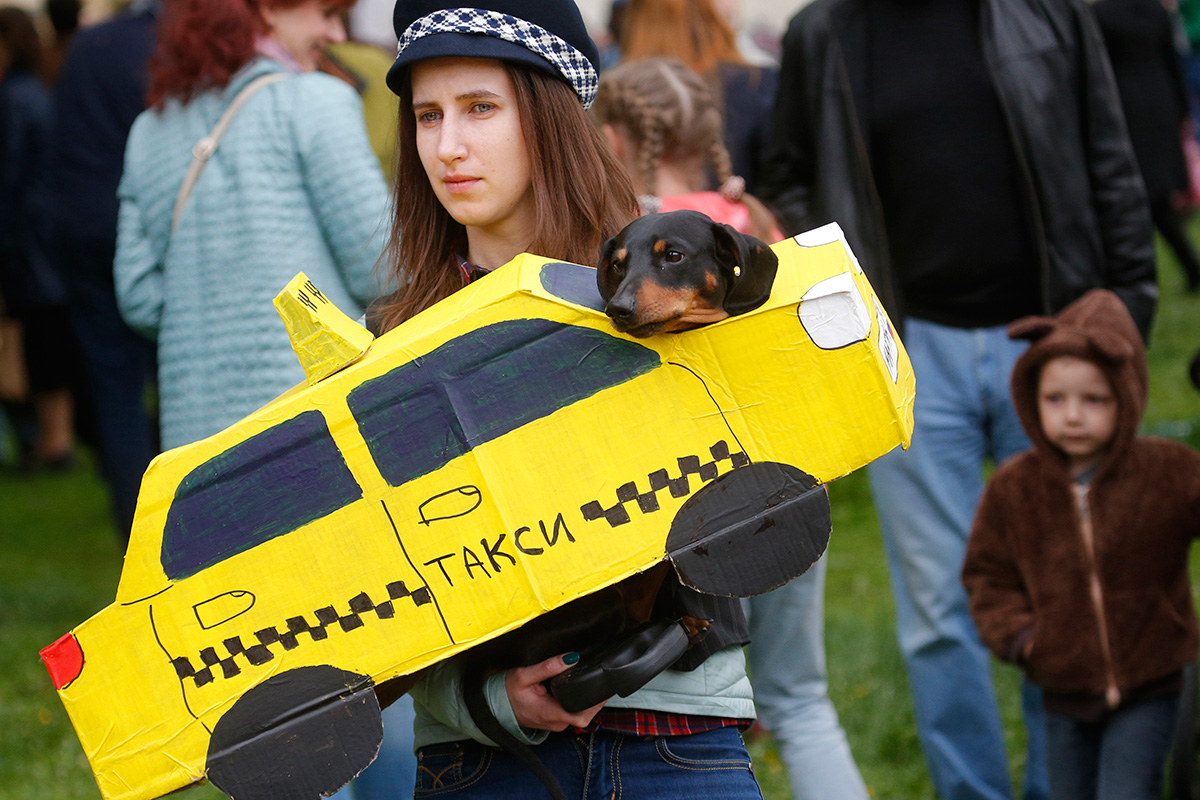 The Russian name for "dachshund" is taksa, so each year there are some dogs dressed as taxi cars.
AP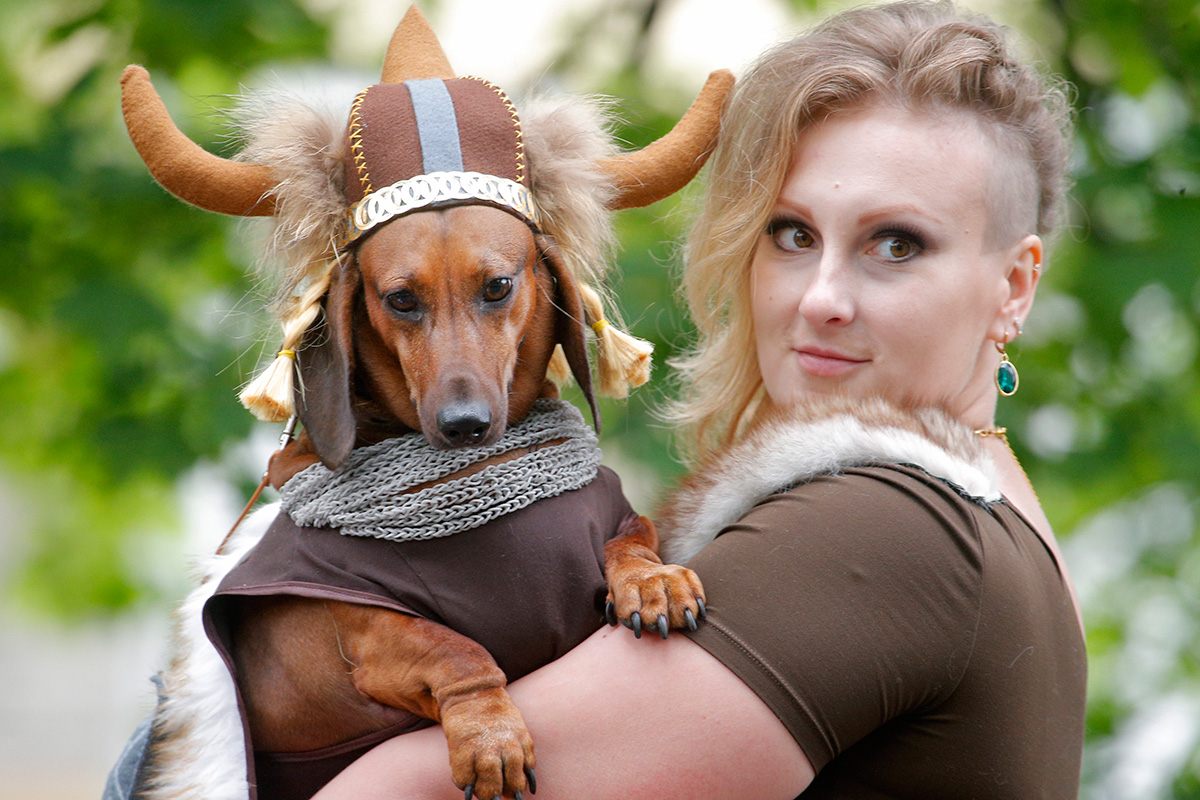 On May 28, 2016, more than 130 dachshunds dressed in whimsical costumes participated in a parade in St. Petersburg.
AP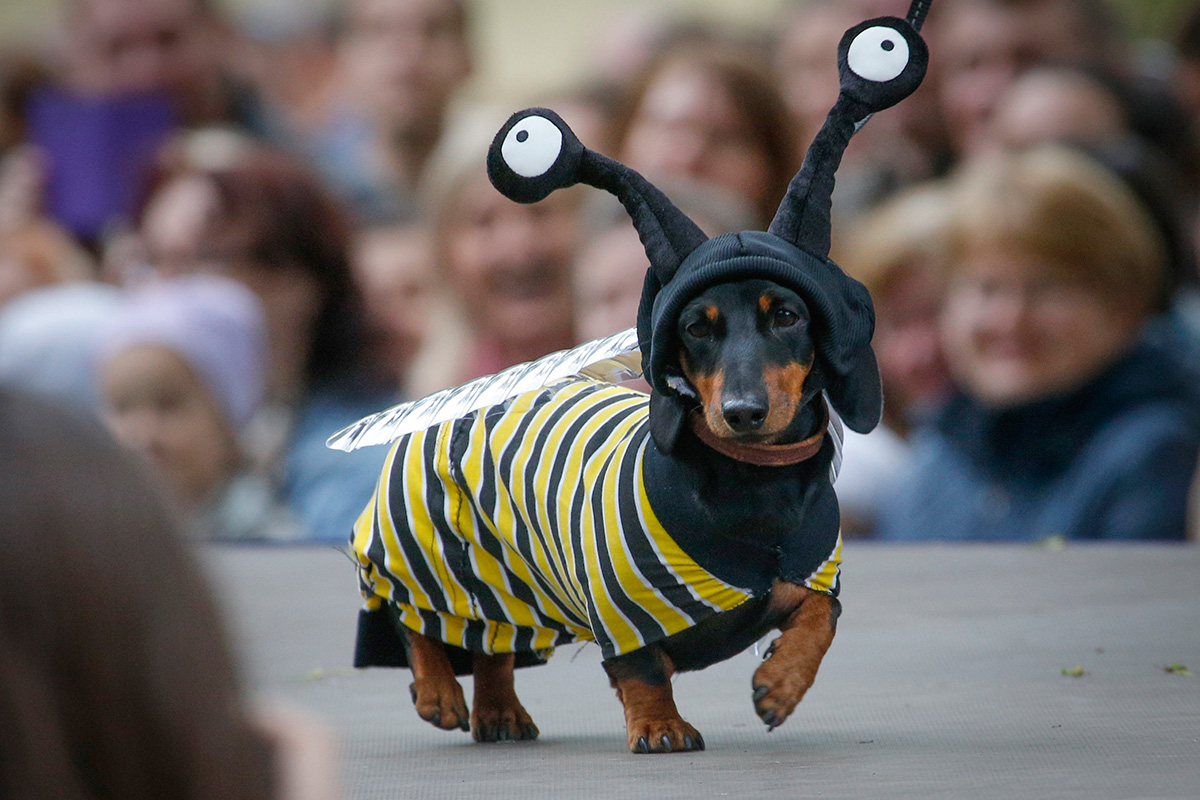 Sometimes dogs are dressed as insects. This pretty dachshund is pretending to be a bee…
AP
The dachshund parade is not a traditional dog show; it is a large celebration with many participants each year showing off the maddest, funniest, and most bizarre costumes ever put on a dog.
AP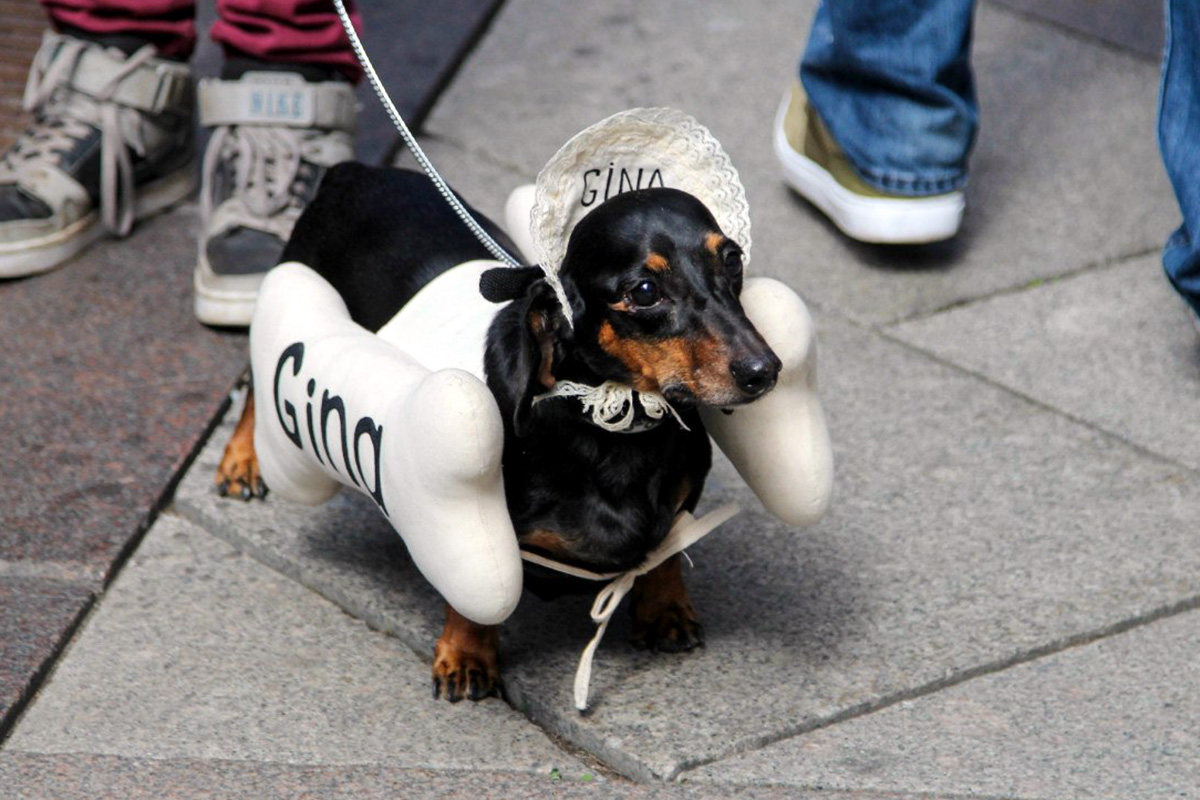 ... a dog-bone was noticed in 2014 …
Irina Grisyuk
Get the week's best stories straight to your inbox
We've got more than 2 million followers on Facebook.
Join them!