Love between humans and animals: Life in a Russian zoo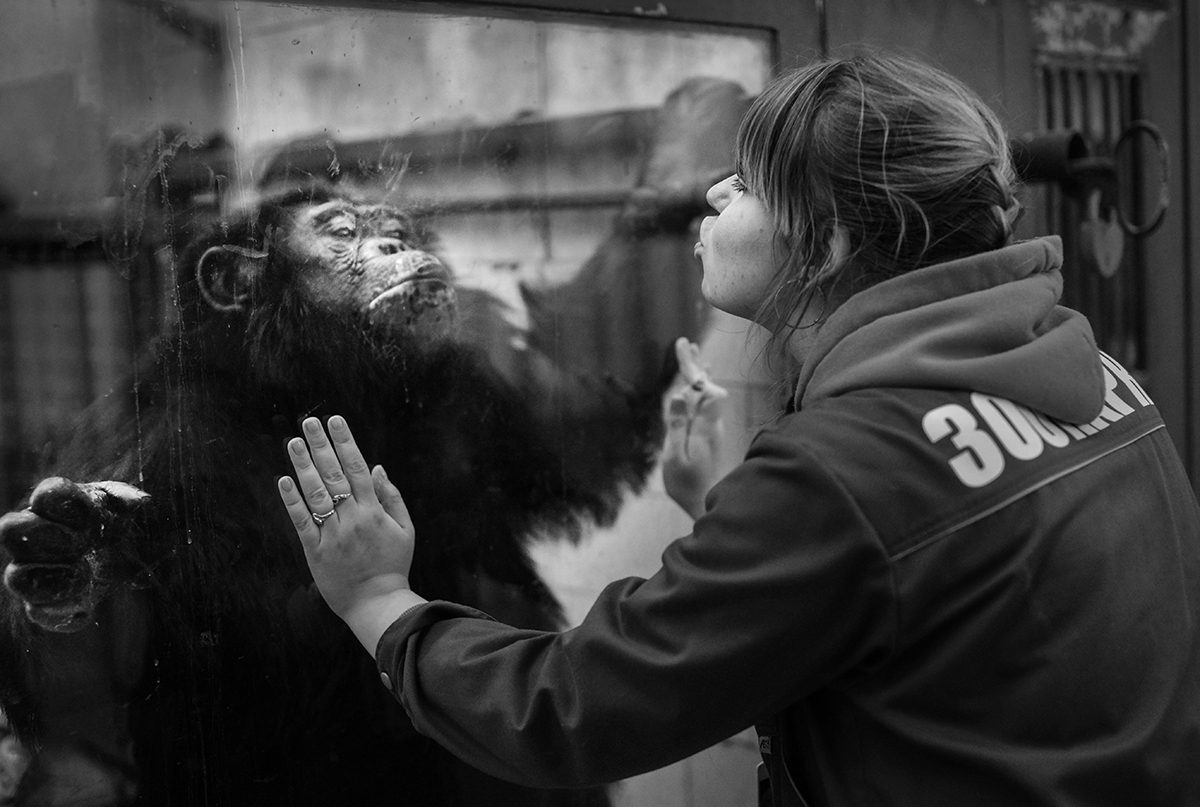 "Every morning Olga pays a visit to her fosterlings. She talks to them, examines them, gives them vitamins. Bonya is the head of the chimpanzee family. He loves these moments, especially if his visitor is a girl," Sergey told us.
Sergey Kolyaskin
Photographer Sergey Kolyaskin takes us on a tour of Chelyabinsk zoo. His touching snapshots show that, notwithstanding the difficulties, humans and animals can develop a strong emotional bond.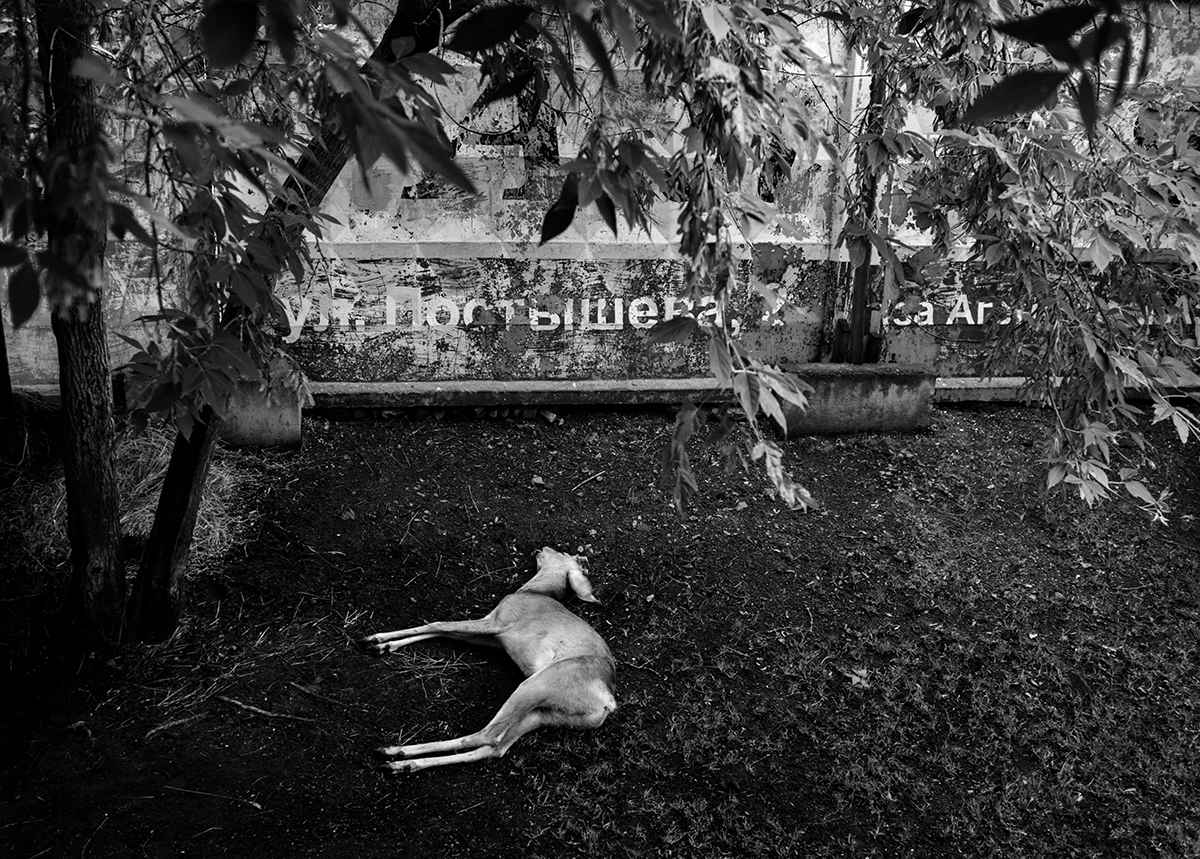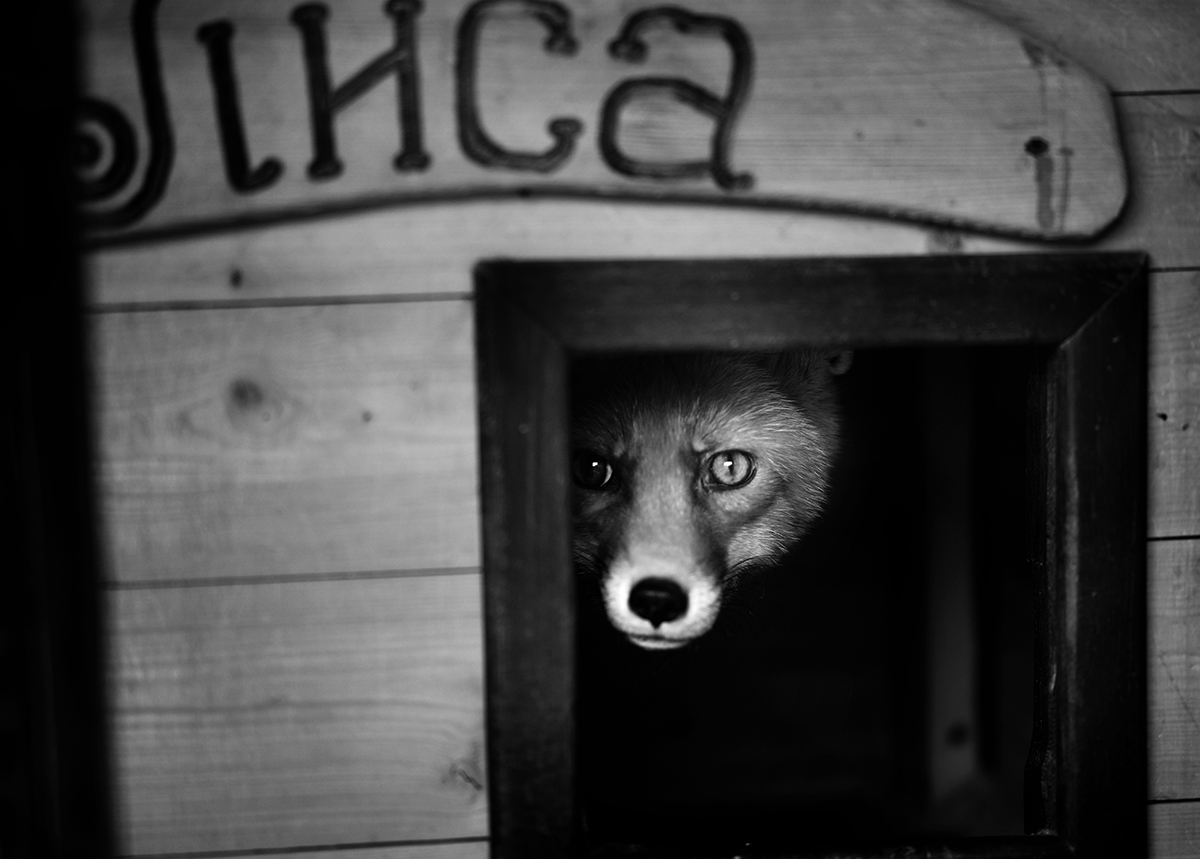 The first thing that hit Sergey during his visit is the contrast between animal nature and human care: "Many animals don't trust new people. This fox hid in the kennel. No matter how much time goes by, foxes are still suspicious of any new visitor."
Sergey Kolyaskin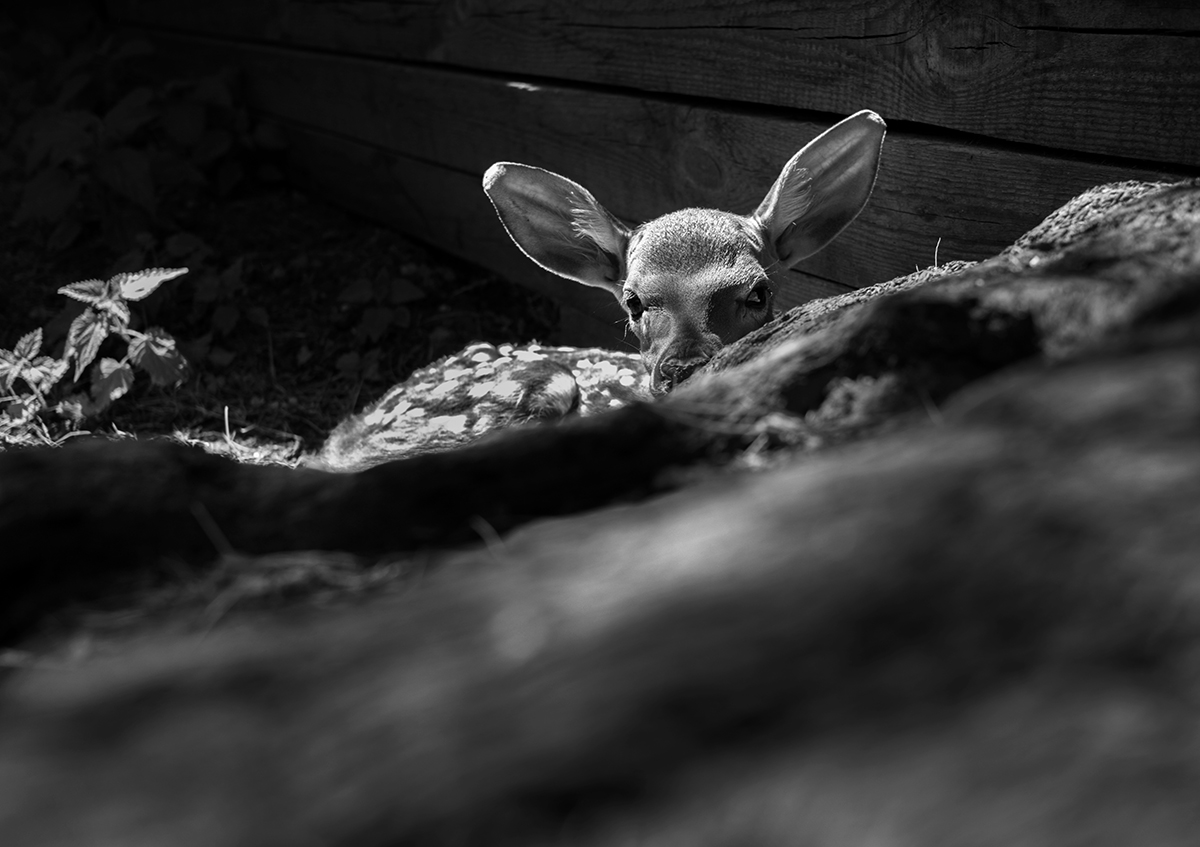 For the workers at the zoo, the animals are like family: they are the first to welcome them into this world, they take care of them and, when the time has come, they are the last to say goodbye. // A newborn Sika deer hiding behind a stump. Sergey Kolyaskin: "I was one of the first to lay eyes on him. He was born only a few hours ago, but he can already run."
Sergey Kolyaskin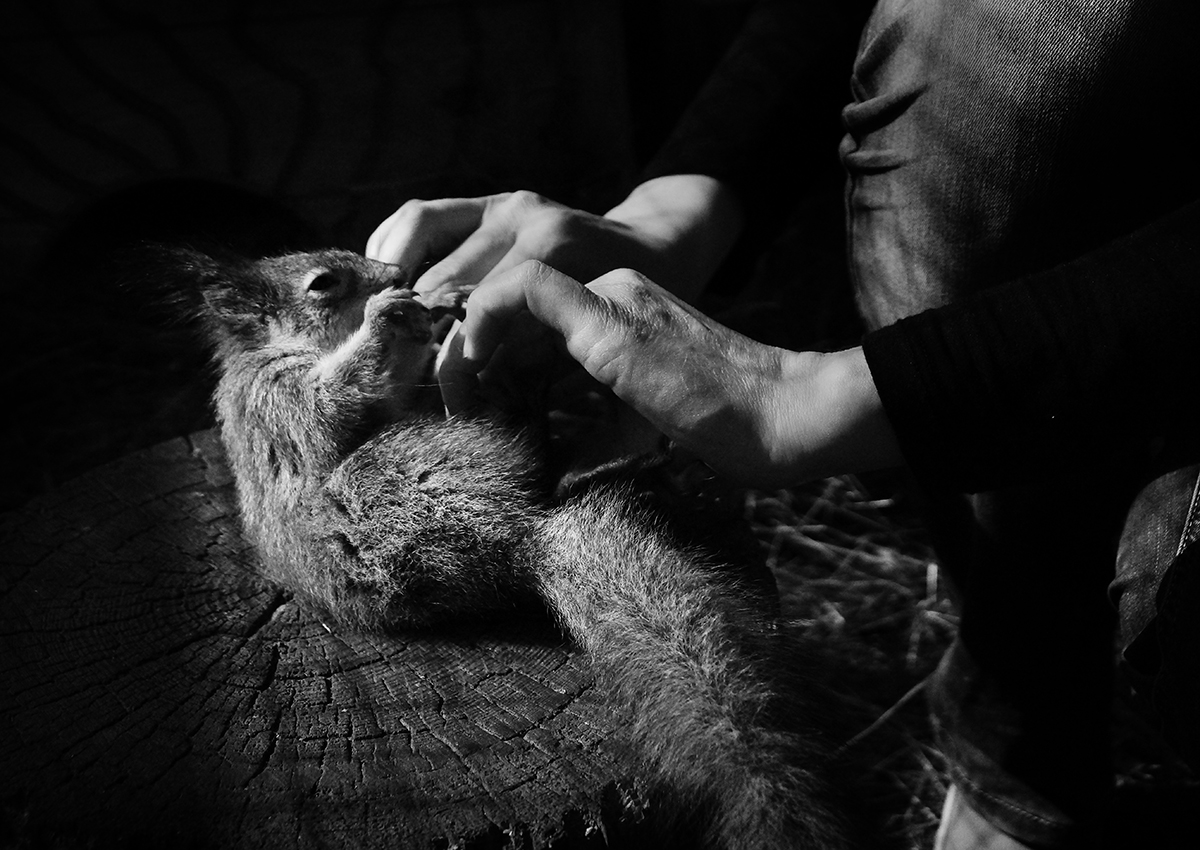 Checkups must be performed in a way that is harmless for the animals and does not affect their emotional state. In this picture, a vet is playing with a squirrel and palpating it at the same time.
Sergey Kolyaskin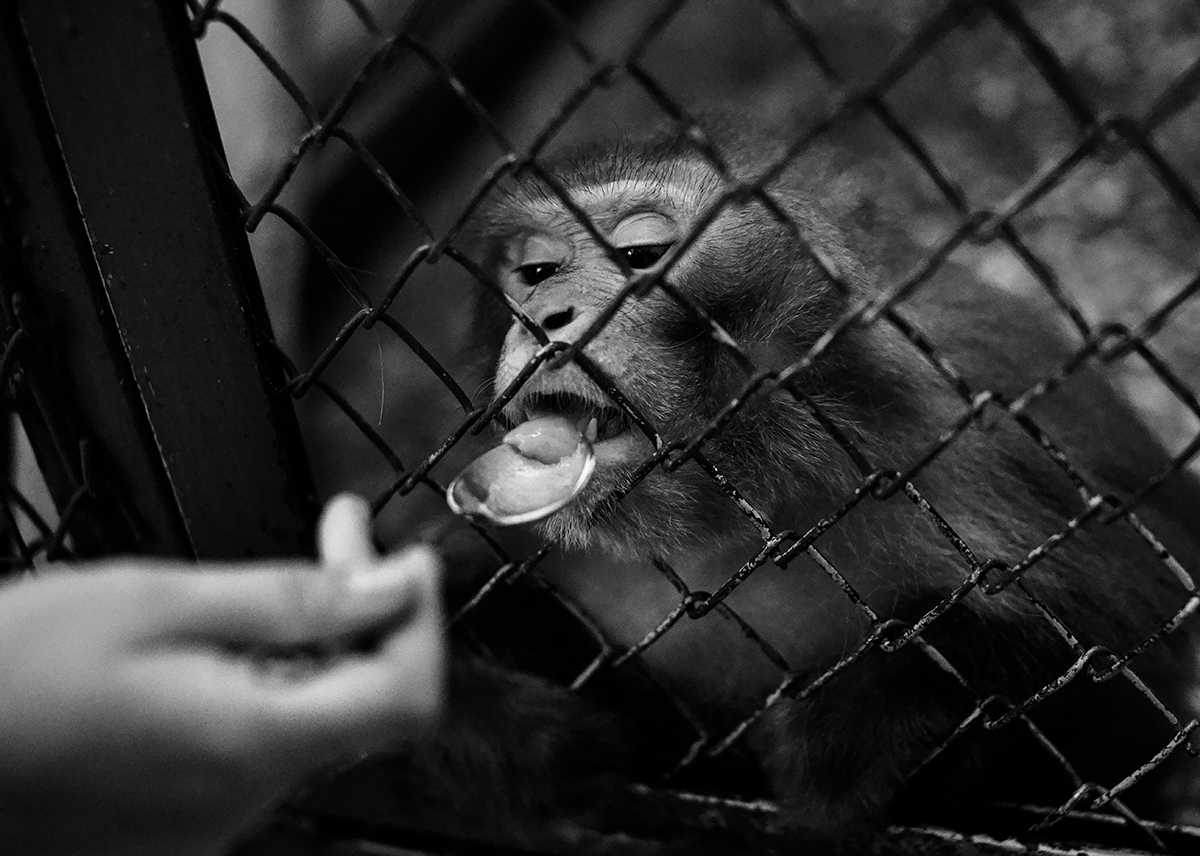 "When I arrived at the zoo in Chelyabinsk, I came across the most wonderful people I've ever met. They were zoologists, caregivers and vets. Like me, they were looking for a connection with our kindred animals." // Olya, a vet, giving vitamins to a Japanese macaque
Sergey Kolyaskin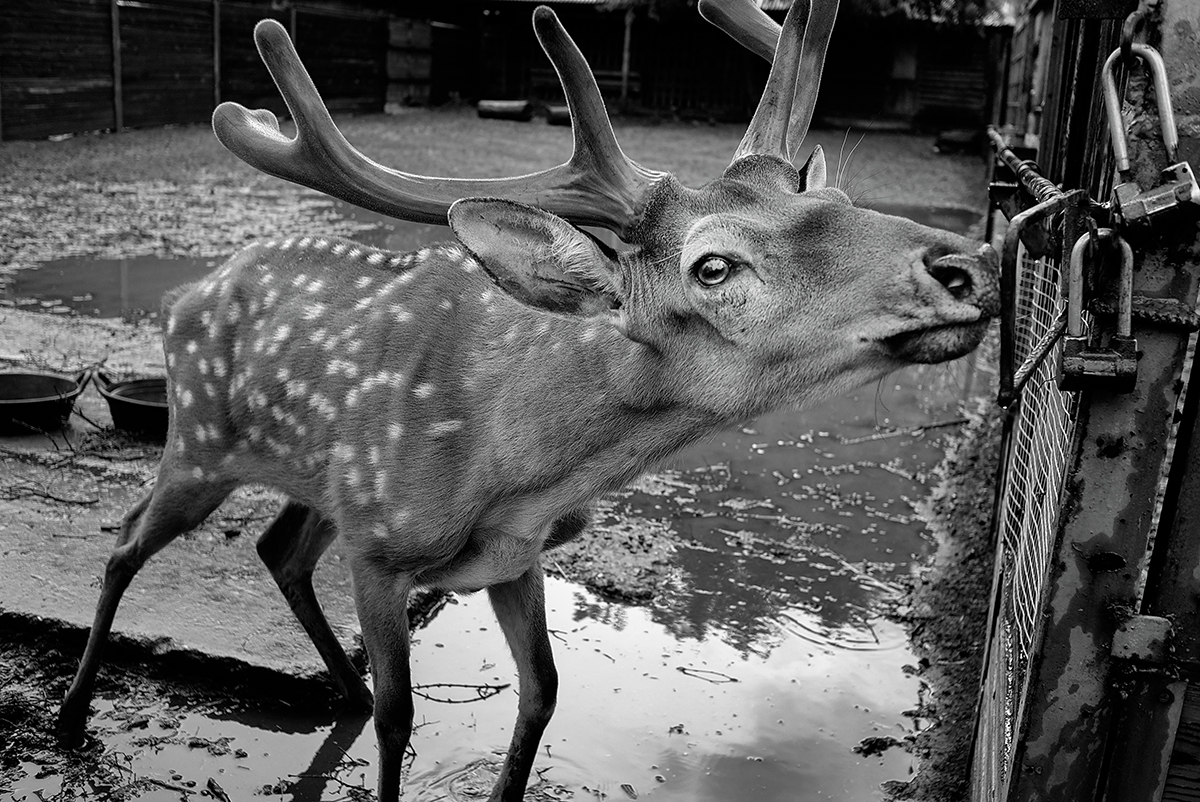 Since 2006-2007 the park has been gradually restructured to keep up with the European "open zoo" concept: a place where animals live in enclosures rather than in cages. However, the reality is often somewhat different. Enclosures for deer are narrow and old, and many get flooded, which makes them difficult to clean. // A 15-year-old male Sika deer named Nick
Sergey Kolyaskin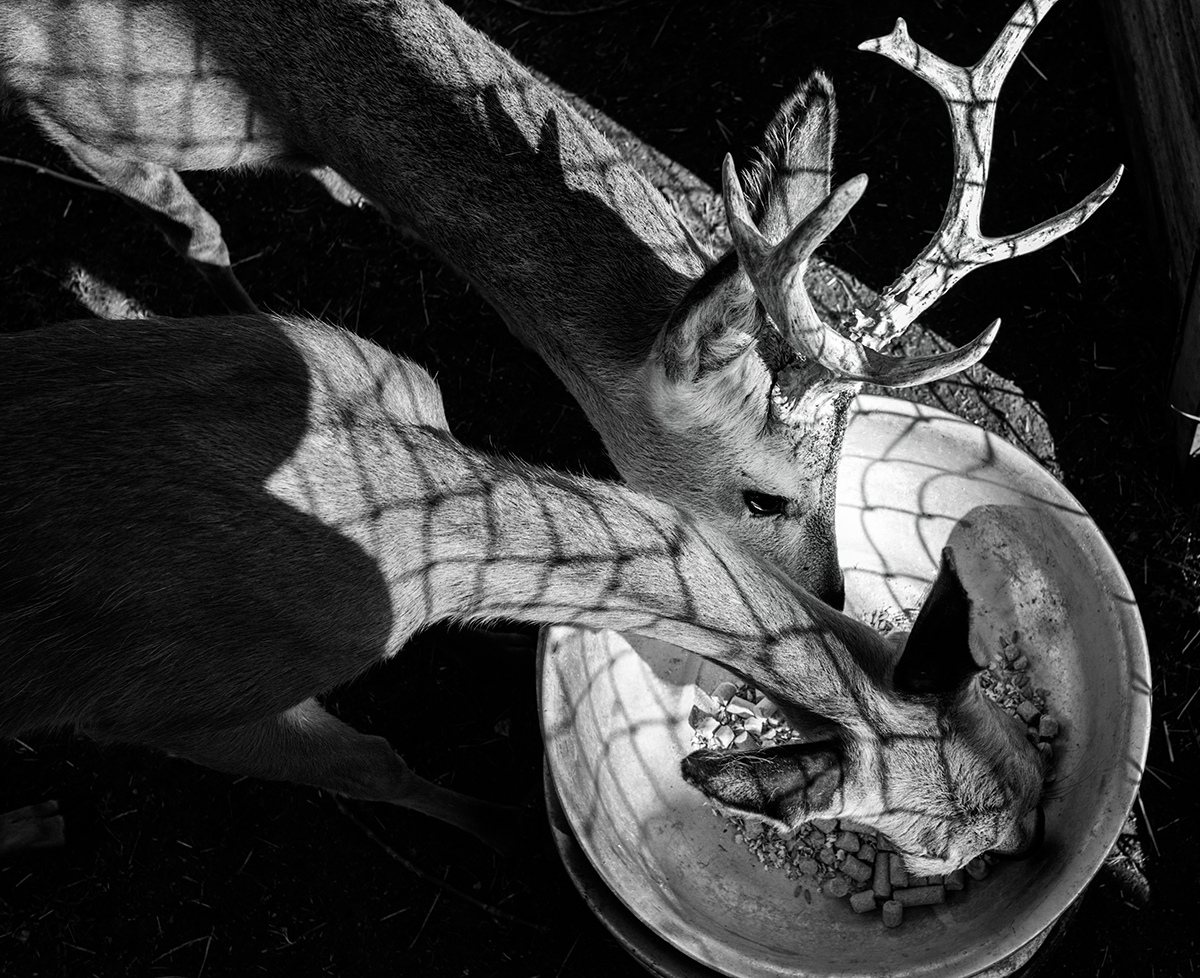 Since 2014 the zoo has been run by Yury Leonchik, former director of the Znamya movie theater in Chelyabinsk. He has done a great job to promote the zoo online and is working to enlarge the enclosures and improve the living conditions of the animals. // Roe deer eating from a basin
Sergey Kolyaskin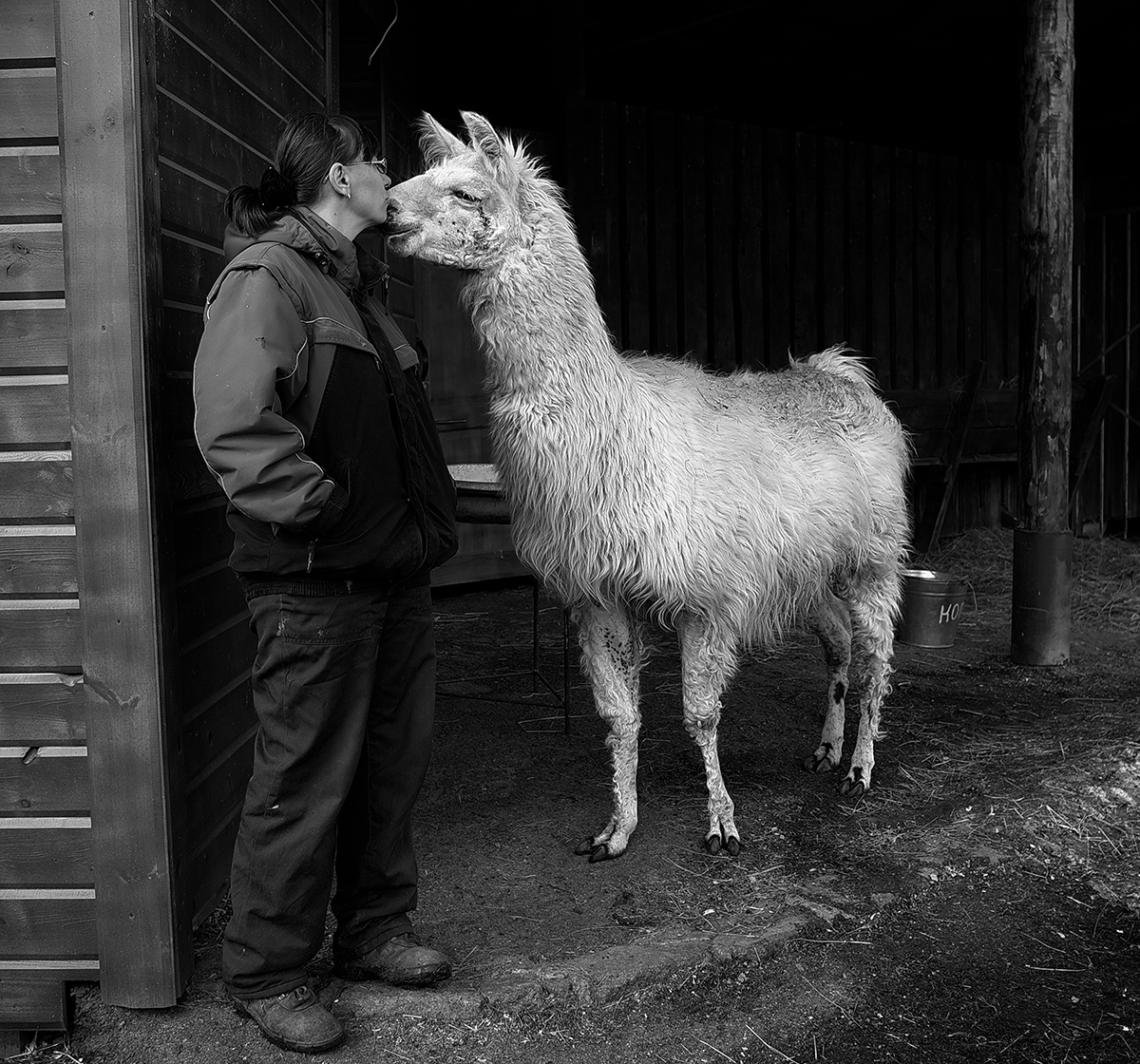 "I was fascinated by the courage and dedication of these people. They readily perform tasks that require physical strength and often work extra shifts and sacrifice their free time, even if the pay leaves a lot to be desired." // Galya, head zoologist, and Chizhik the llama
Sergey Kolyaskin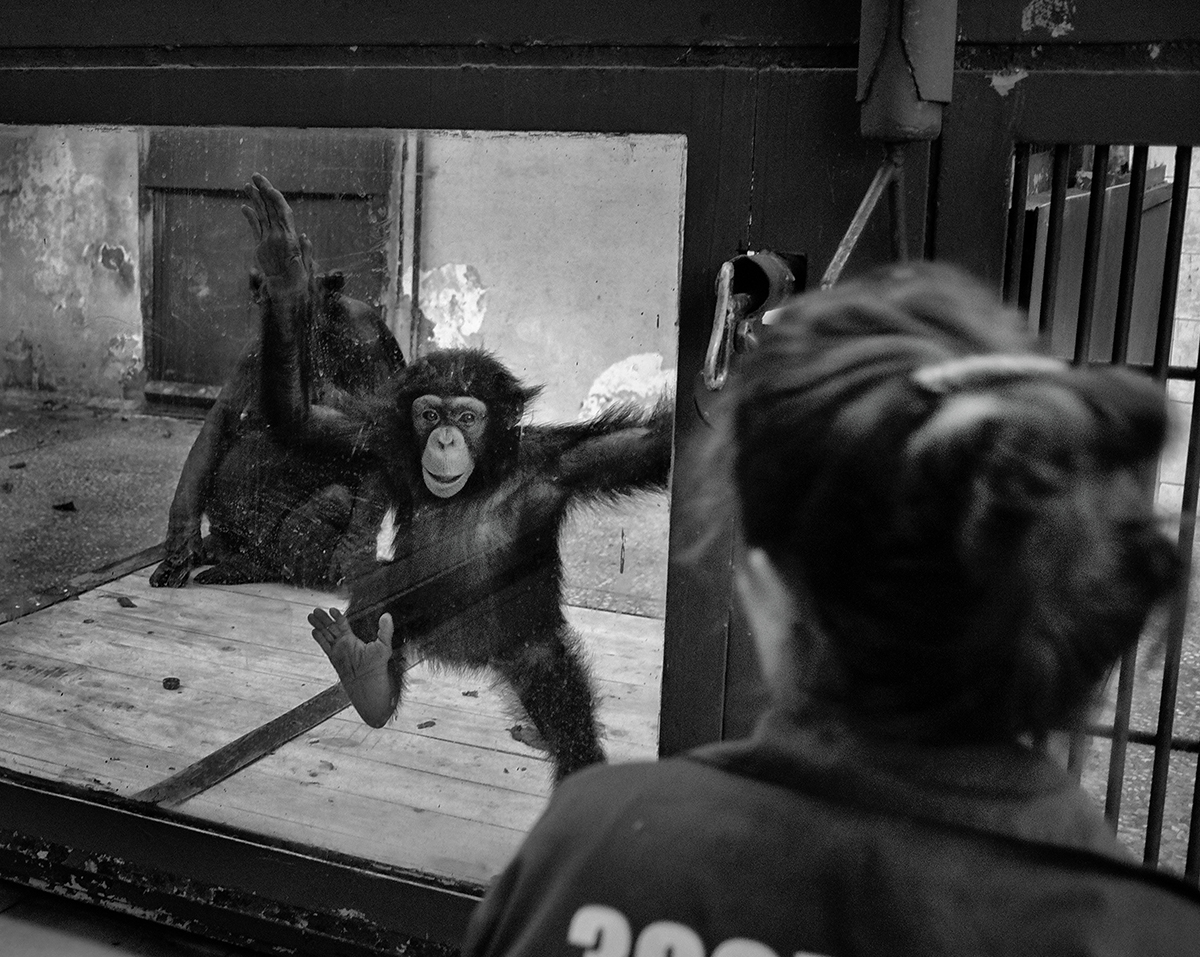 Chelyabinsk zoo is located right in the city center, at 191 Ulitsa Truda. It is open from 10:00 to 20:00 during summertime and until 18:00 in winter. Tickets cost $2.34 for adults and $1.25 for children aged six to twelve. Children up to five years old get free entrance.
Sergey Kolyaskin
Get the week's best stories straight to your inbox
We've got more than 1,8 million followers on Facebook.
Join them!