Imitating Van Gogh and Picasso: A Russian photographer creates magic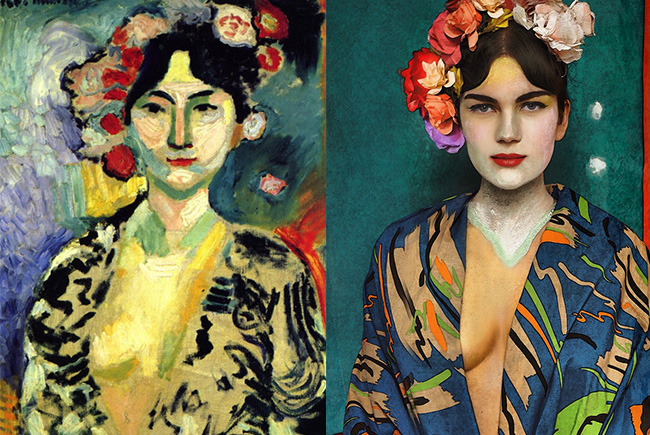 Lilya Corneli and her team capture photographs of girls who strongly resemble characters from world-famous masterpieces.
The project, entitled To Be a Muse, was created by Vienna-based Russian photographer Lilya Corneli. Its aim is to portray the beauty of woman as an everlasting gift, one that has been glorified by artists since ancient times.
Though no professional models participated, the result is stunning.
"Everything began spontaneously, when the Armenian photo artist Lilya Corneli moved to Vienna, a city that lives and breathes art. Later Lilya, stylist Olga Shloemer, and I, inspired by European art, decided to welcome Russian girls willing to travel through time and space, to become an object of art, a muse, an inspiration come alive," shares Lada Alexandrova.
Vincent Van Gogh, Gustav Klimt, Sandro Botticelli, Amedeo Modigliani and many other artists became sources of inspiration for the project.
Sometimes the similarity between the work of art and the photo is astonishing.
"The process of preparation for the shoot is time-consuming. We choose the character and the picture individually, and work with hair, makeup, and style. It takes weeks of preparation. The shoot itself, however, goes quickly," says Lada.
All rights reserved by Rossiyskaya Gazeta.