Putin's squad: Where Russia's high-and-mighties work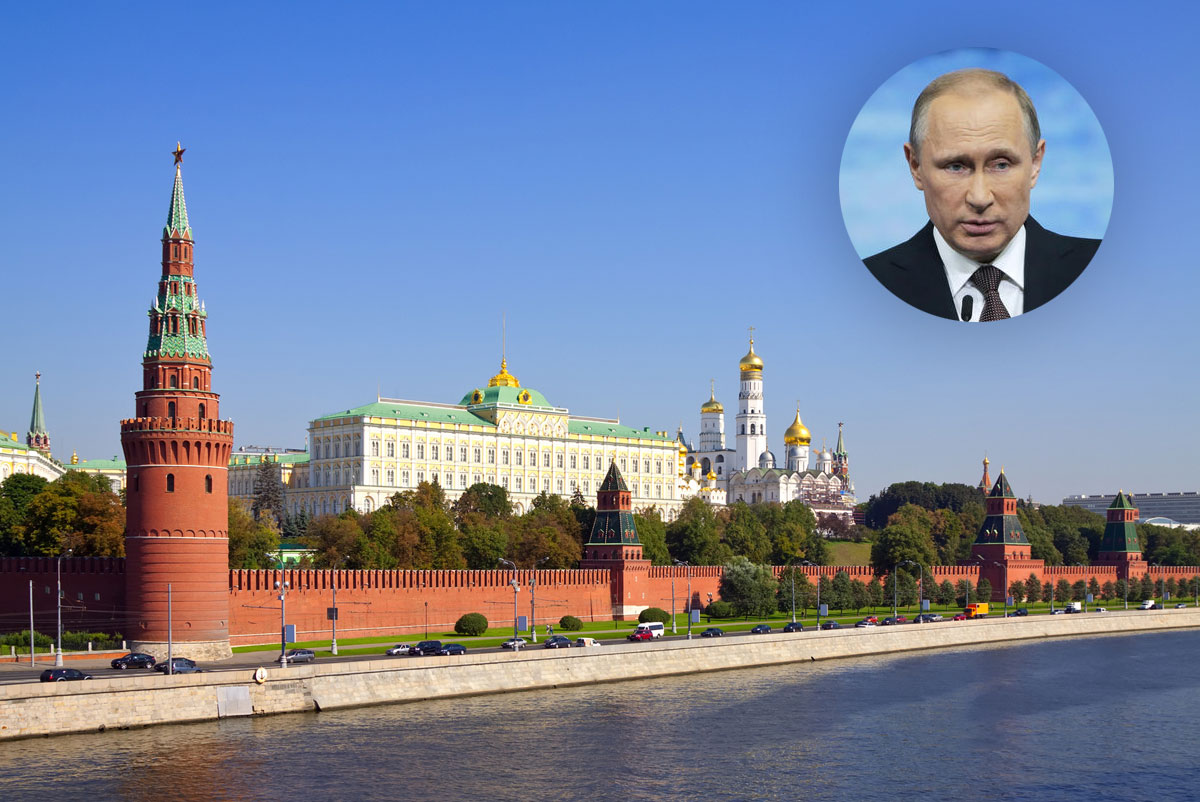 Ever wondered where Russia's big-league politics happens? We'll show you where - literally.
Credit: Mikhail Metzel/TASS, Lori/Legion Media
Vladimir Putin is obviously the key newsmaker in Russia. While his official residence is the Kremlin Senate, the Russian president often prefers holding official meetings at his suburban house in Novo Ogarevo, 30 km west of Moscow.
Credit: TASS, Lori/Legion Media
Unlike Putin, Prime Minister Dmitry Medvedev commutes every day from his out-of-town residence Gorki-9 to the center of Moscow, as his office is in the House of the Government, also known as the "Russian White House". A paradigm of Soviet constructivism, the building suffered severe damage during the 1993 Constitutional crisis when Boris Yeltsin ordered a tank shelling of his parliament opponents.
Credit: Alexander Shalgin/TASS, Lori/Legion Media
Today, Russia's parliament is located closer to the center of Moscow. The building of the Council of Federation, the upper chamber of the Parliament is close to busy pedestrian areas. This rather austere, late Soviet building was in fact built in the place of the former Roma theatre. The chairman of the Council of Federation is Valentina Matviyenko, Russia's most experienced and highest-ranking female politician. //
Credit: Alexander Shalgin/TASS, Lori/Legion Media
Russia's lower chamber of Parliament, the State Duma, is also just steps away from the Red Square and the Bolshoi Theatre, so you're unlikely to miss this Stalin-era building which in Soviet times hosted the State Planning Committee (Gosplan). The speaker of the newly elected legislative body, Vyacheslav Volodin, is considered one of Putin's key confidants.
Credit: Mikhail Metzel/TASS, Lori/Legion Media
Russia's Ministry of Foreign Affairs has quite a strong voice in the global agenda. If you're wondering where Mr. Sergey Lavrov and his staff work, just google "Moscow skyline." There's no way you'll miss the Stalinist high-rise on Smolenskaya Square - one of the legendary "Seven Sisters.
Credit: Alexey Filippov/RIA Novosti, Andrey Stenin/RIA Novosti
This man is the first contact to get the Kremlin's response to current events - Dmitry Peskov. Putin's spokesman is an employee of the Presidential Administration, which is housed in an early 20th-century building in the historic district of Kitai-Gorod.
Credit: Mikhail Metzel/TASS, Lori/Legion Media
The important, late 19th-century neoclassical building on Lubyanskaya Square initially was home to the Moscow branch of the country's leading insurance company Rossiya. But it gained worldwide infamy following the Bolsheviks' decision to locate its intelligence service here. The KGB successor, the FSB, still resides at Lubyanka, while its head Alexander Bortnikov is known to be one of Russia's key decision-makers.
Credit: Mikhail Japaridze/TASS, Lori/Legion Media
Russians are pretty sensitive about the ruble fluctuations, so news from the Central Bank and its chief Elvira Nabiullina are always awaited with bated breath. The institution sits in the picturesque surroundings of Neglinnaya Street in a historic, late 19th-century building remarkable for its refined bas-reliefs. //
Credit: Alexander Nikolaev/TASS, Lori/Legion Media
Russia's Investigative Committee is the top newsmaker for all criminal news. This powerful institution, chaired by Alexander Bastrykin, is located in a modern steel-and-glass building in north-eastern Moscow.
Credit: Svetlana Kholyavchuk/TASS, Lori/Legion Media
Russia's Constitutional Court is the only governmental body located outside Moscow. From 2007 it is housed inside one of St Petersburg's top architectural gems - the Senate and Synod Building, designed by Carlo Rossi. The Court's chairman is former Yeltsin opponent Valery Zorkin.
Credit: Stanislav Krasilnikov/TASS, Lori/Legion Media
The Russian Orthodox Church, although not a part of the governmental structure, is a highly significant actor in Russian politics. The residence of Patriarch Kirill, nested in a 19th-century neo-Russian noble mansion in south-western Moscow, is pure eye candy.
All rights reserved by Rossiyskaya Gazeta.