Instaweek: Elephant man takes photos in dreary places of Russia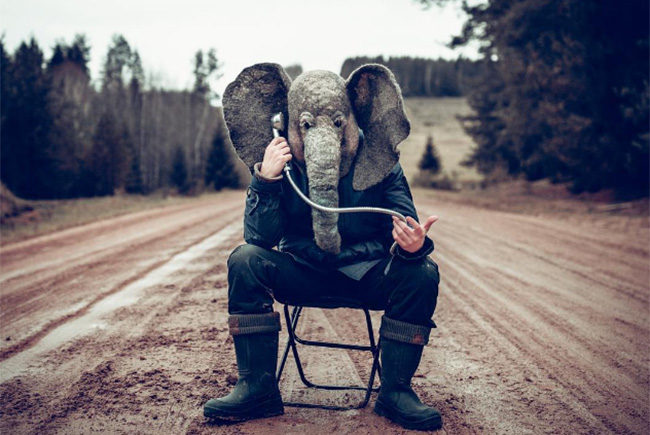 This Instagram user information says: "I don't even ask for happiness, just a little less pain"
The Instagram account @trunkdrunk doesn't have many followers yet, but this week its profile went viral in Russia.
A man (probably) with an elephant head posted photos of the dreariest parts of Russia, complete with grey landscapes, old playgrounds, dark bars, and rows of lifeless garages.
The Instagram account is all about humor. The elephant and the grey surroundings are accompanied by humorous captions, sometimes devoid of sense...
... and logic.
The first photo is followed by the description: "Once you see my pain hidden in the fat pleats, I will look into your eyes and ask, 'Would you like a drink?'"
The photo was taken in the Russian city of Perm in front of a street installation displaying the words, "Happiness is not far away" [Literally: "Happiness is not beyond the mountains."] When the elephant covers the word "not," the meaning changes completely.
You can see more photos here.
All rights reserved by Rossiyskaya Gazeta.