Instaweek: The best photo report for a mom away on a trip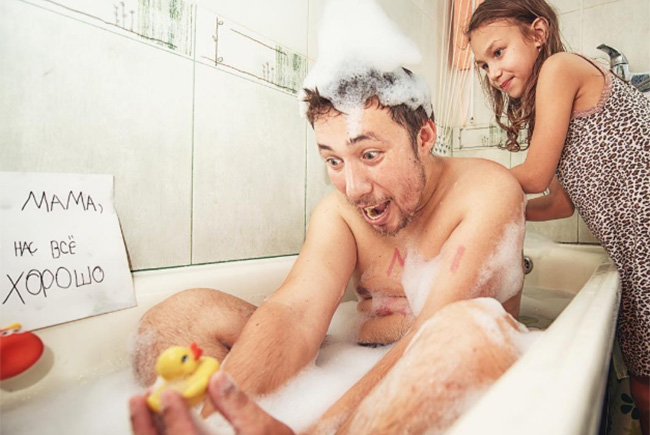 Russian father left alone with daughter and they're fine. But are they really?
The Instagram account by @maratca proves that even if mother is away for a short amount of time, a lot of things can go wrong.
Instagram user Marat from the Russian city of Tumen made a photo report. Each photo displays the words "Mom, we're doing good."
Mom went on a business trip for seven days and the aim of the photo report was to keep her calm. However, the photos show the daughter drawing on the walls, eating junk food, sleeping on the floor, and doing everything about the house, while the father mostly drinks beer and watches TV.
Probably the idea was based on Jonathan Quiñonez's Instagram account. He travels around the world with a sign saying "Mom, I'm fine." Sometimes he shows the sign when parachuting, surfing, rope-jumping, or being turned upside down by six Columbian army soldiers.
All rights reserved by Rossiyskaya Gazeta.