Take a closer look at the Moscow Metro's most famous statues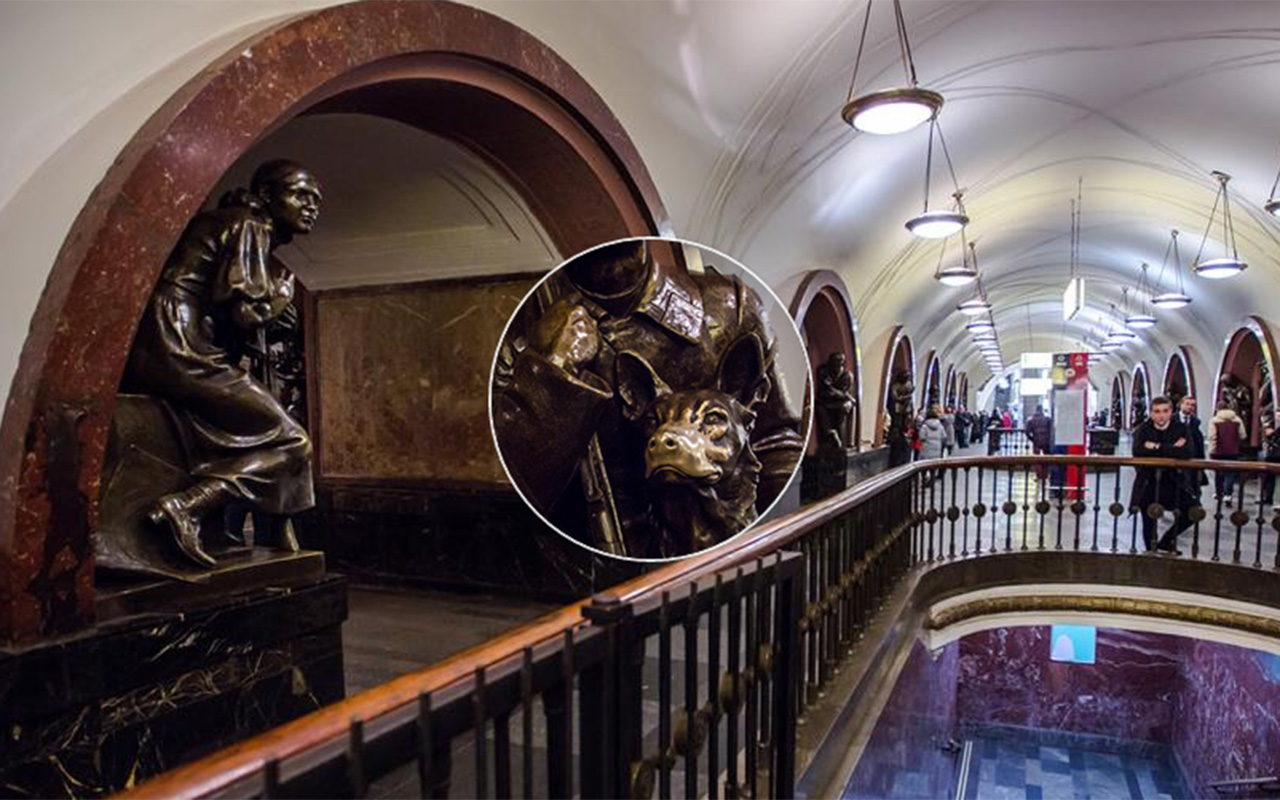 See bronze statues at Ploshchad Revolyutsii station in detail.
Move the cursor over the photo to see the statues in detail.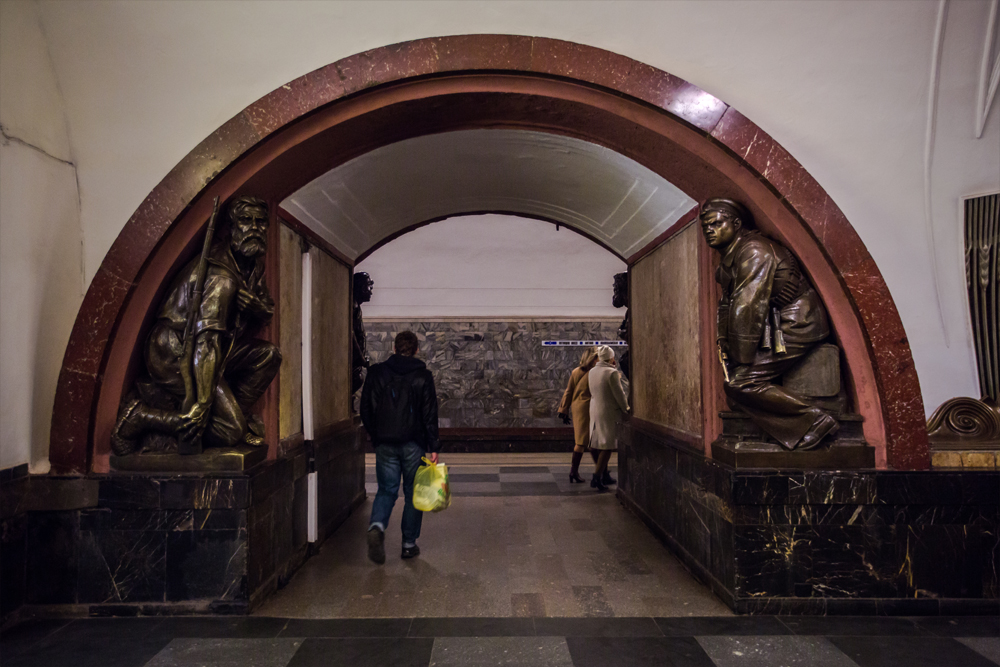 If you haven't yet been in the Moscow Metro, one of the key attractions of the Russian capital, you should definitely try it.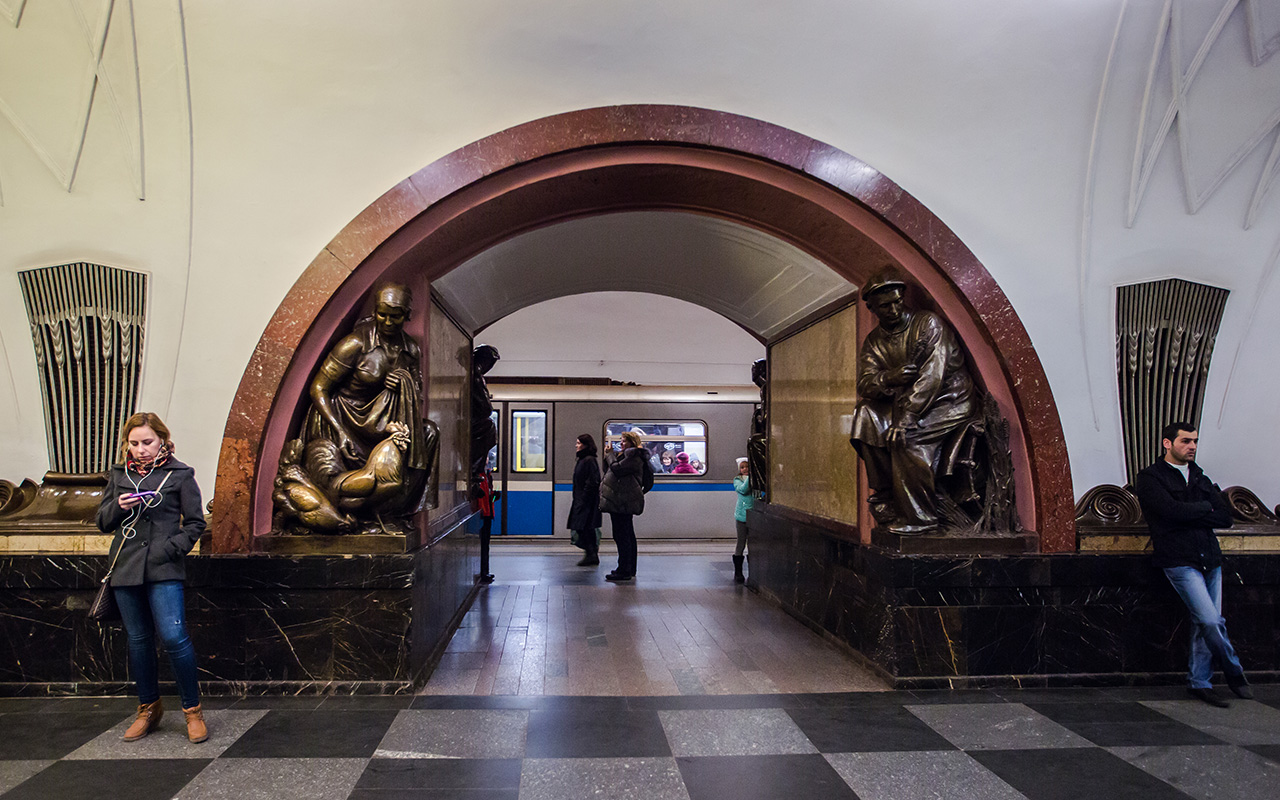 At Ploshchad Revolyutsii [Revolution Square] we can view the Metro from a different angle, without raising our heads – it's like walking down a hall of fame along this station platform.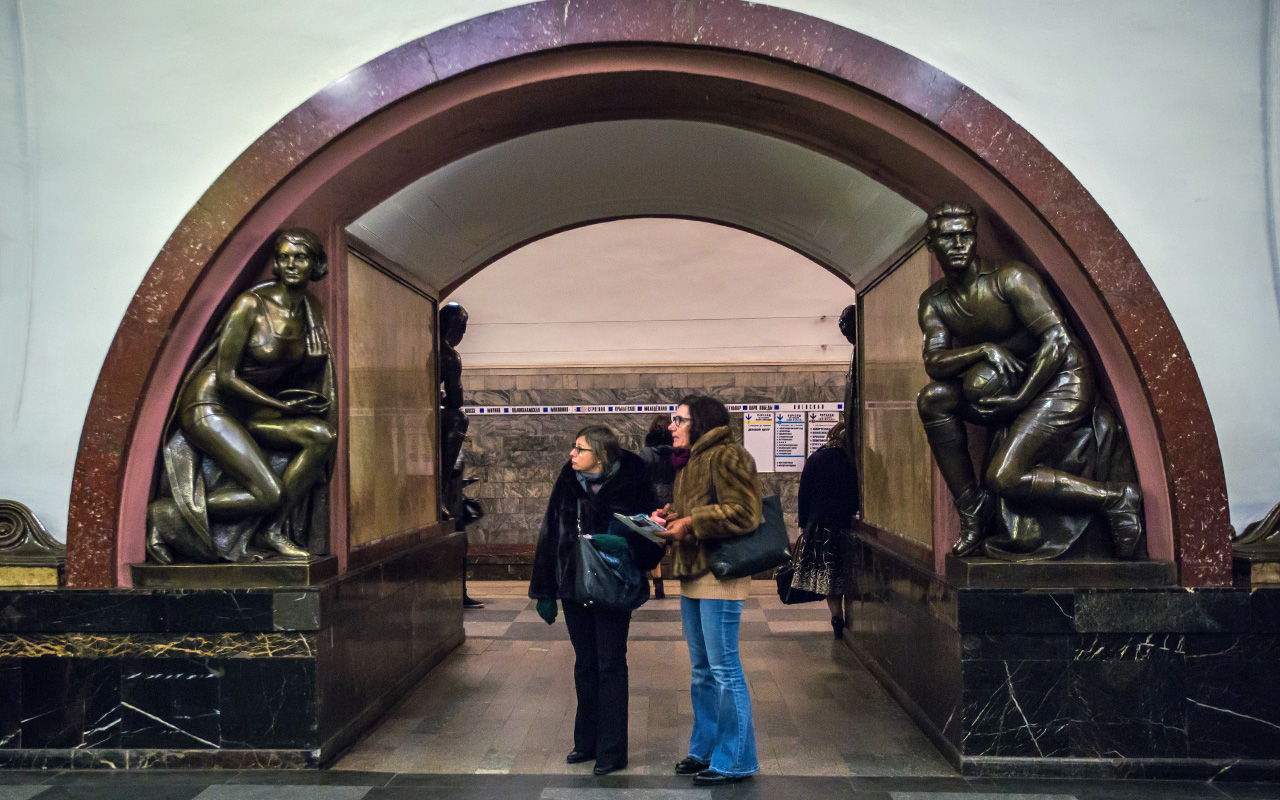 At the foot of the pillars the sculptors, headed by Matvei Manizer, placed bronze statues of Soviet people. Parents, pioneers and athletes can be found here....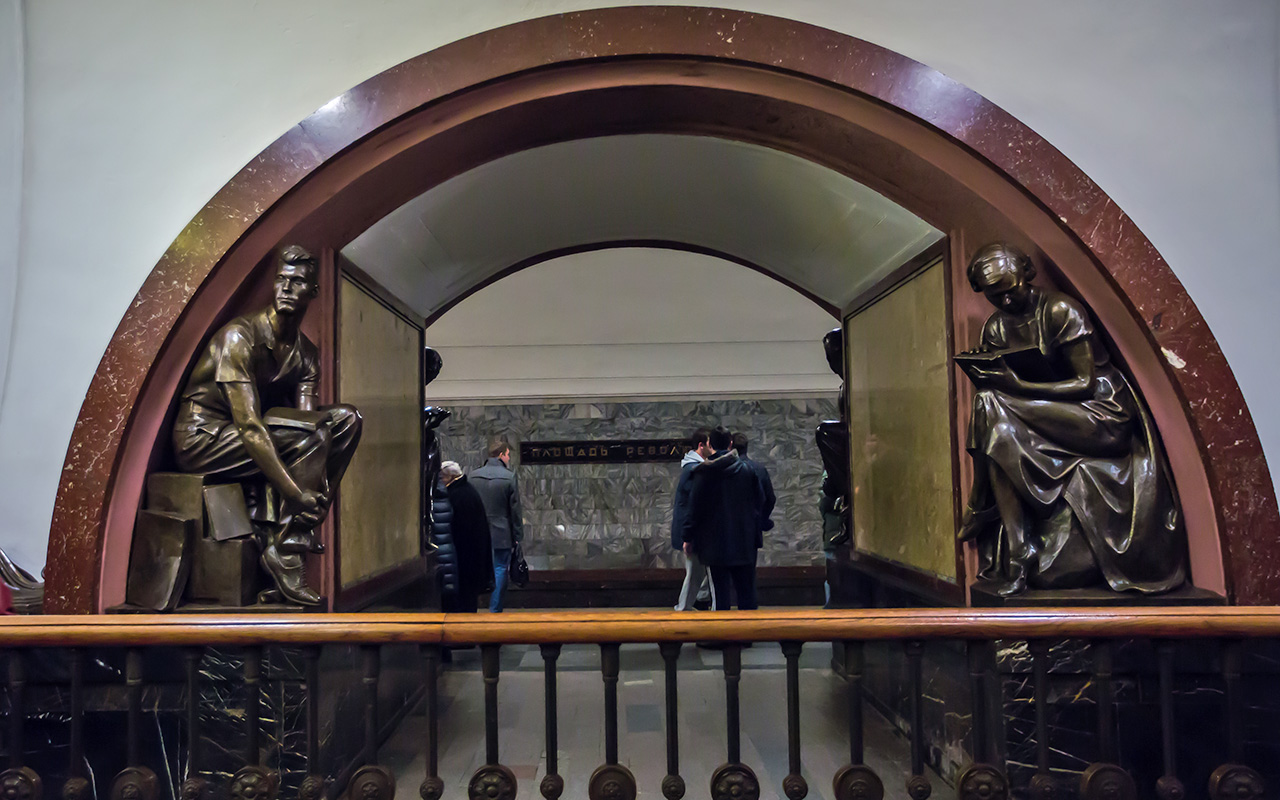 ... along with students, a Red Army officer, a sailor, a peasant and even a guard with a dog, whose nose and paw have been rubbed to a golden shine.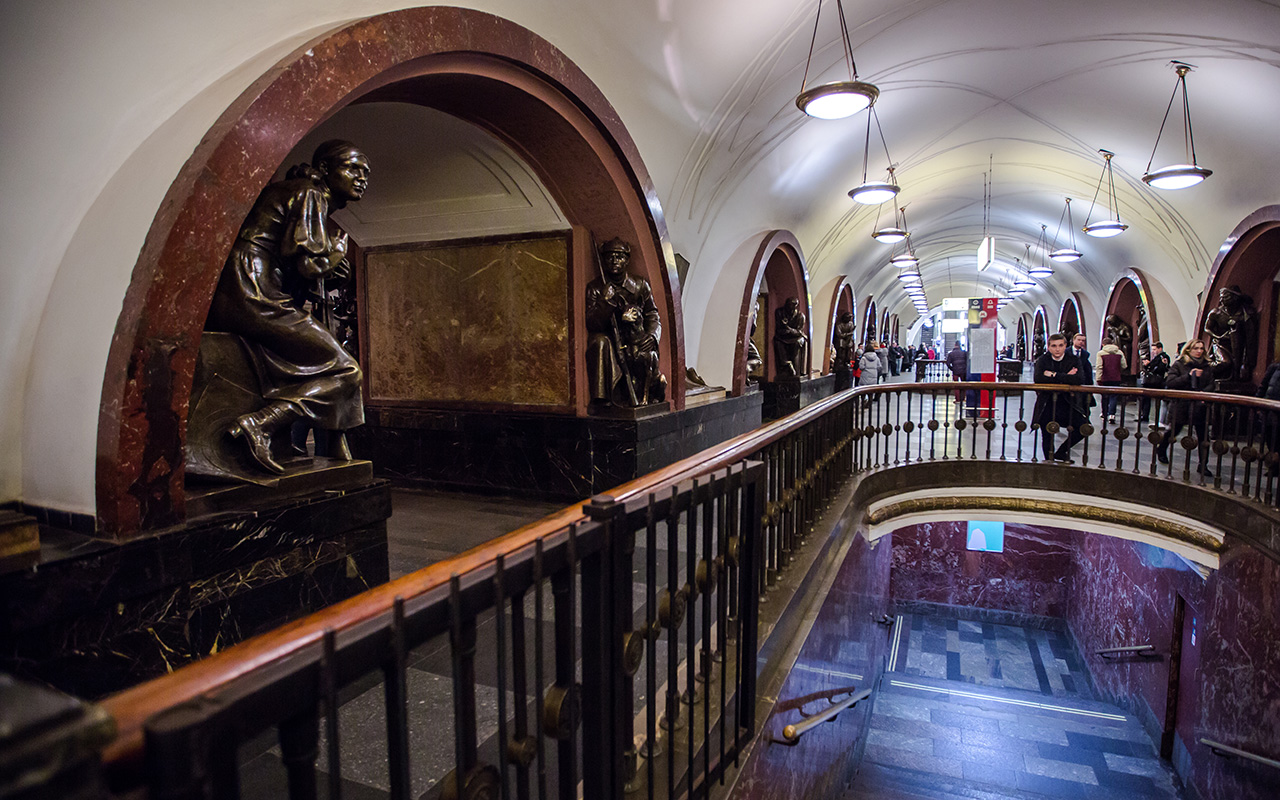 Anna Ludina, a tour guide from the Moscow Museum, says that the dog carries one of the main superstitions of the metro: "One should rub the dog's nose for good luck. Nearby is a poultry girl with a rooster, but he shouldn't be touched. He is thought to bring bad luck. But the rooster is also shiny from being touched."
All rights reserved by Rossiyskaya Gazeta.