Legendary Soviet passenger hydrofoil gets a new lease of life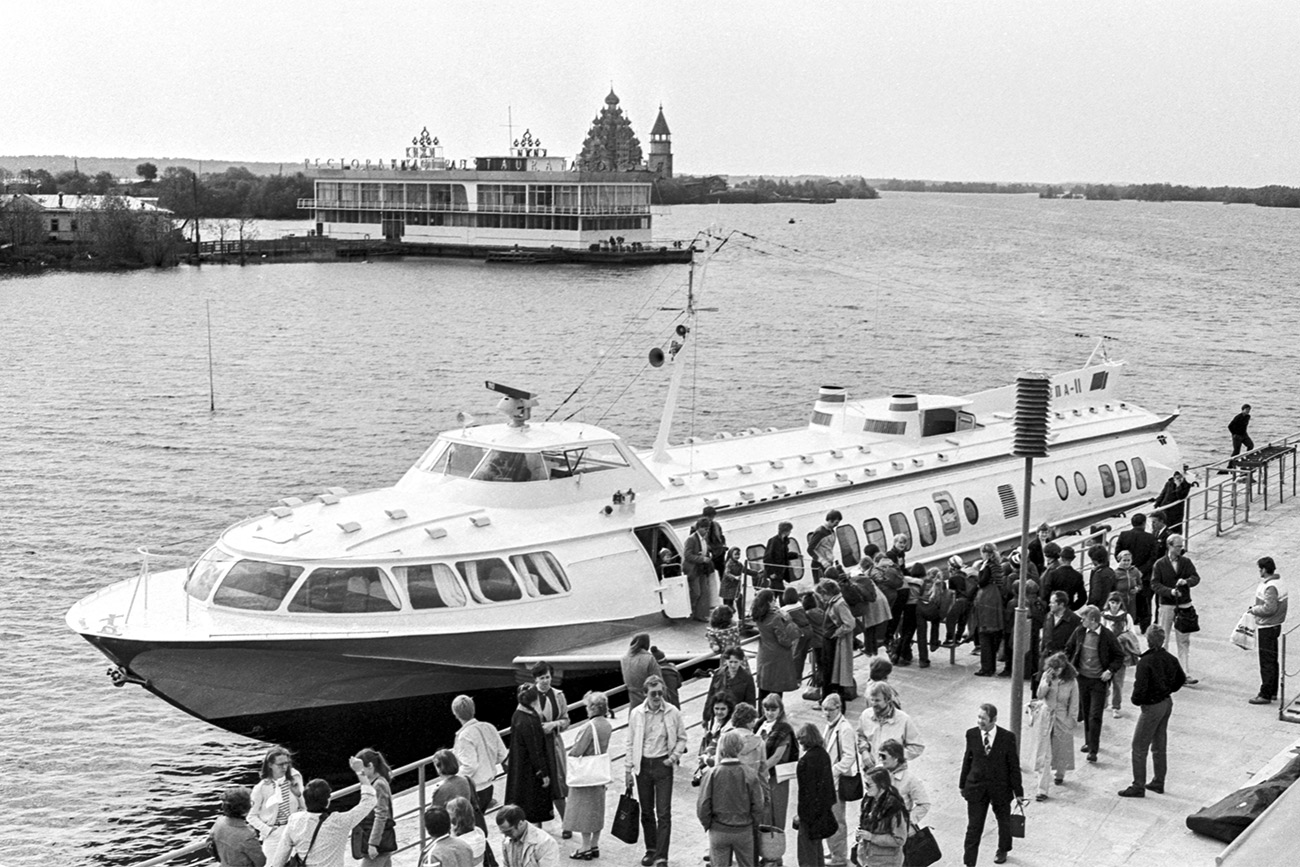 With a maximum speed of 60 km/h, the Kometa is faster than most passenger ships.
A Kometa picking up tourists on the island of Kizhi in 1983. Semyon Maisterman/TASS
Russia is planning to unveil an upgraded version of the Kometa.