Swamp football: Kicking the 'beautiful game' into the quagmire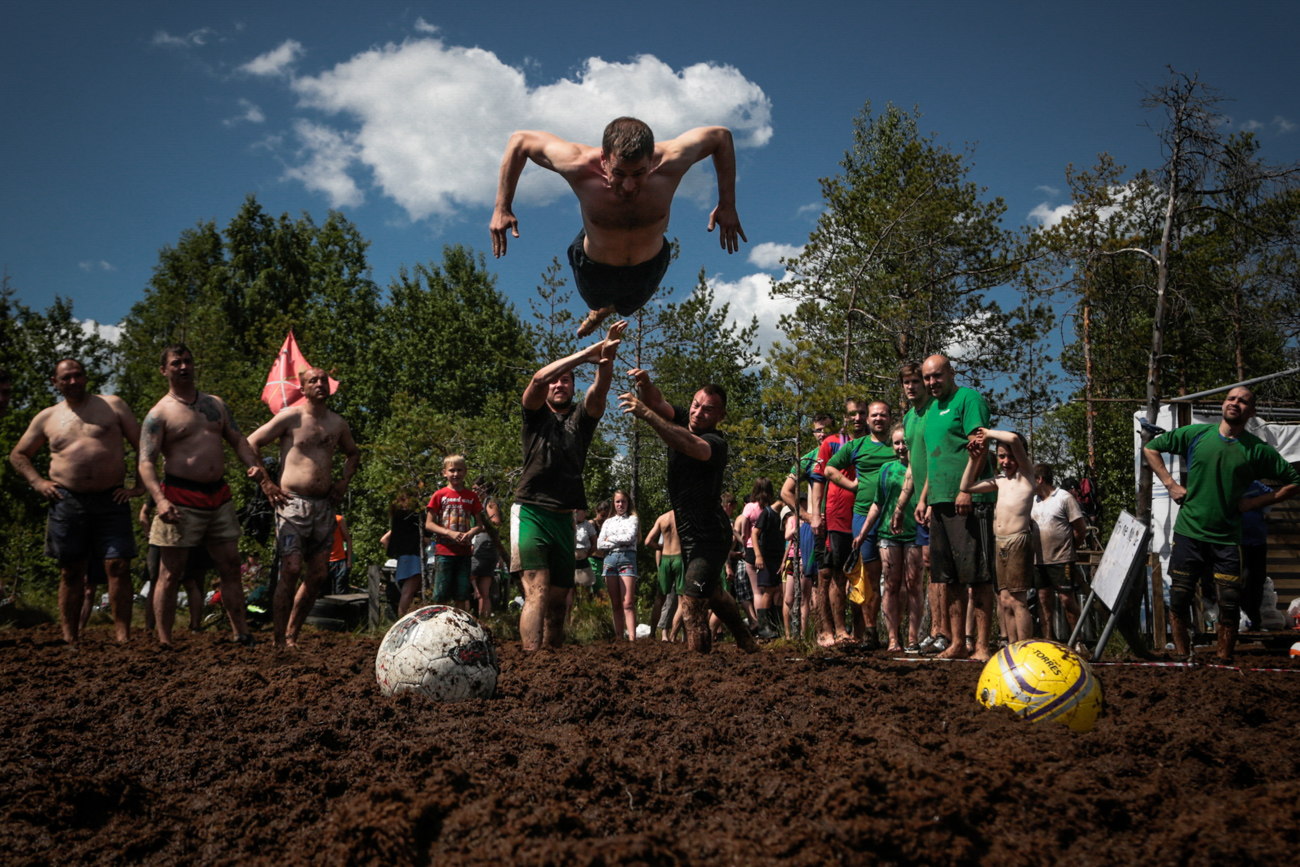 So often these days we see football players rolling around on the grass, feigning an injury after receiving the lightest of nudges from an opposition player. It's pathetic! So thank God for the Finns, who have invented a dirty, muddy, filthy, soaking wet version of the "beautiful game."
Yevgeny Kurskov
Born in Finland, but adopted by Russia, 'suopotkupallo' offers a mud-caked alternative to football, and while it's not an officially recognized sport, the fanfare around it suggests otherwise.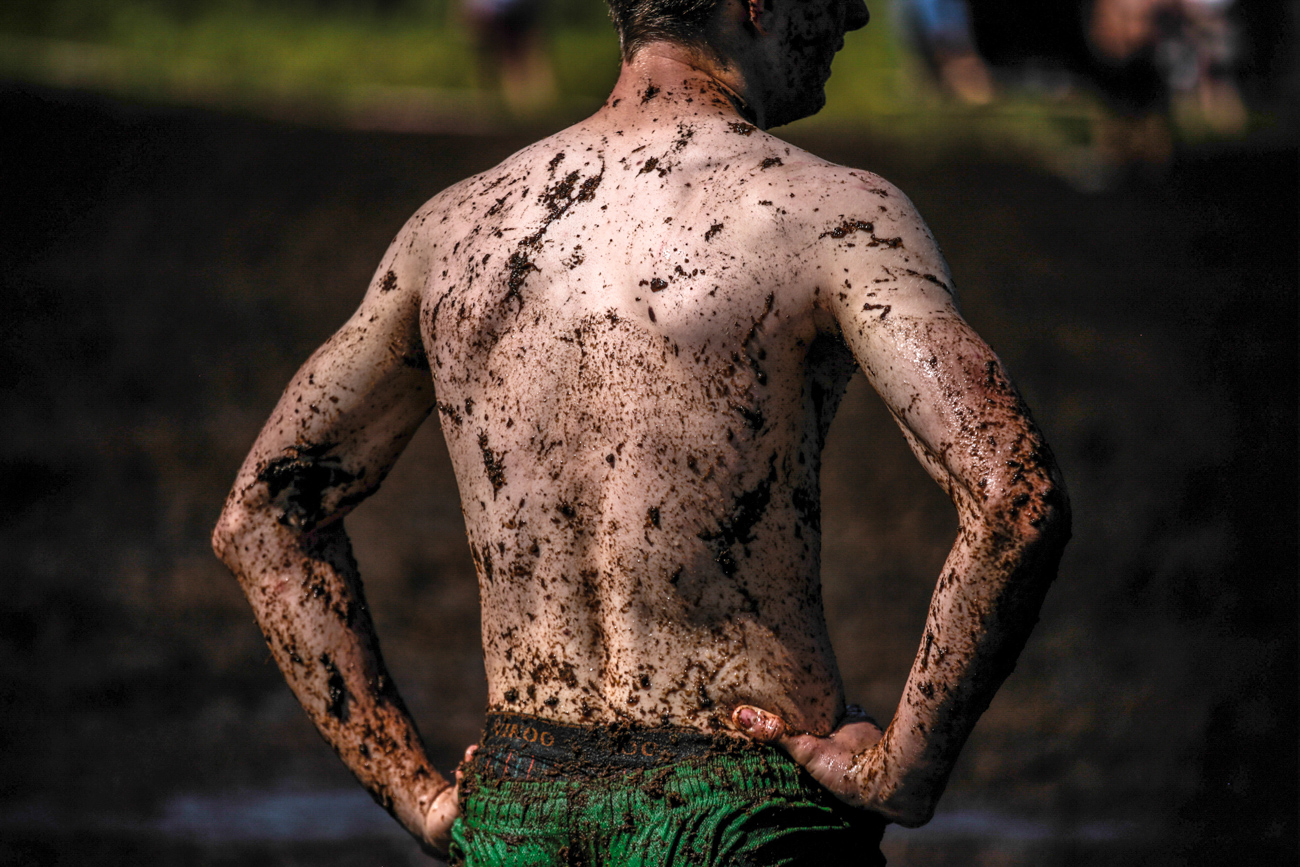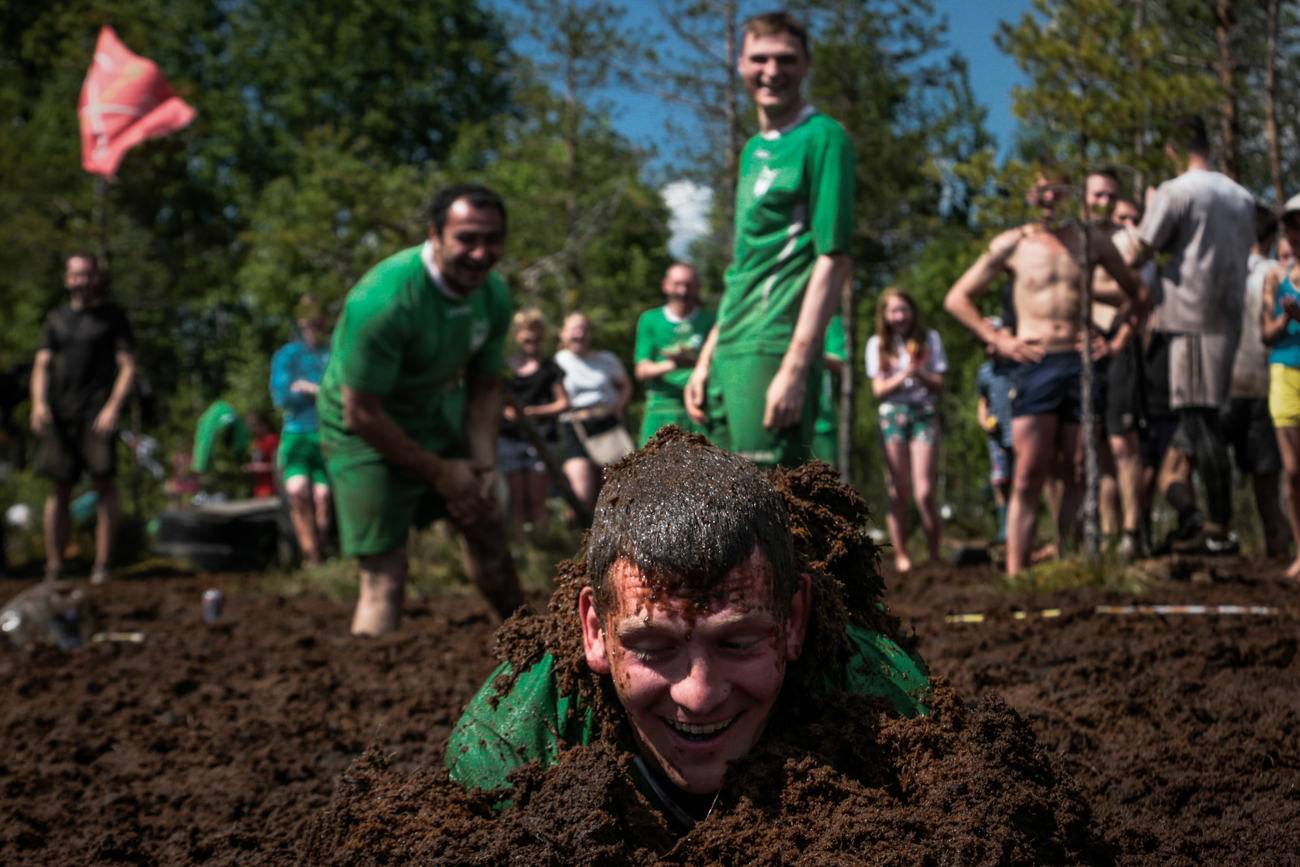 The field/wallowing area is a waterlogged mess of thick mud measuring 30 by 60 meters. Each team has six players, including a goalkeeper, and like football the sport is played over two halves, although they are only 12 minutes long - not 45. It turns out dragging oneself through a swamp while being hounded by a pack of mud-caked men or women is pretty tiring.
Yevgeny Kurskov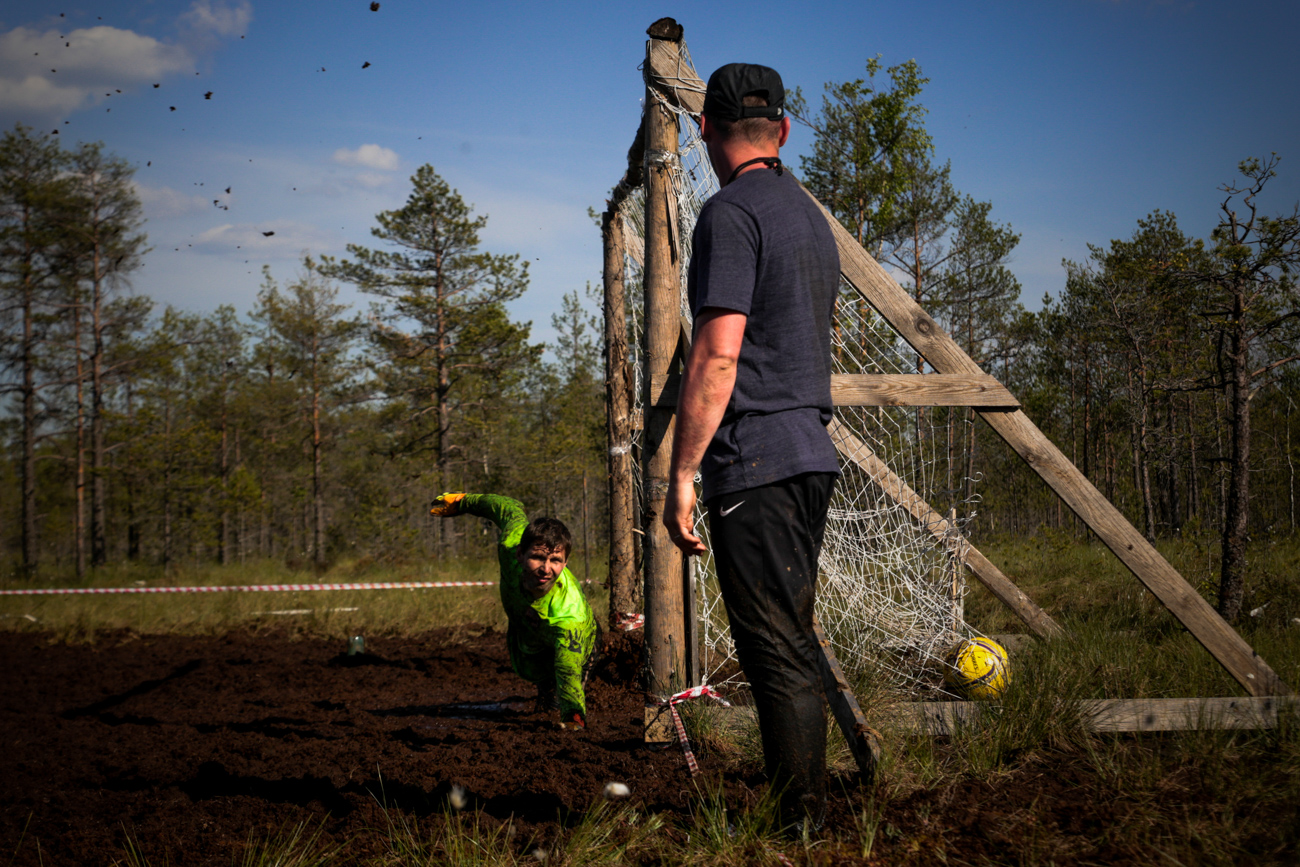 Suopotkupallo has caught on in Russia and more than a dozen teams from the country are competing in the Russia Cup held annually near St. Petersburg. The winners will then take part in the World Championship in Finland, and other tournaments around the world, including the World Cup in Scotland.
Yevgeny Kurskov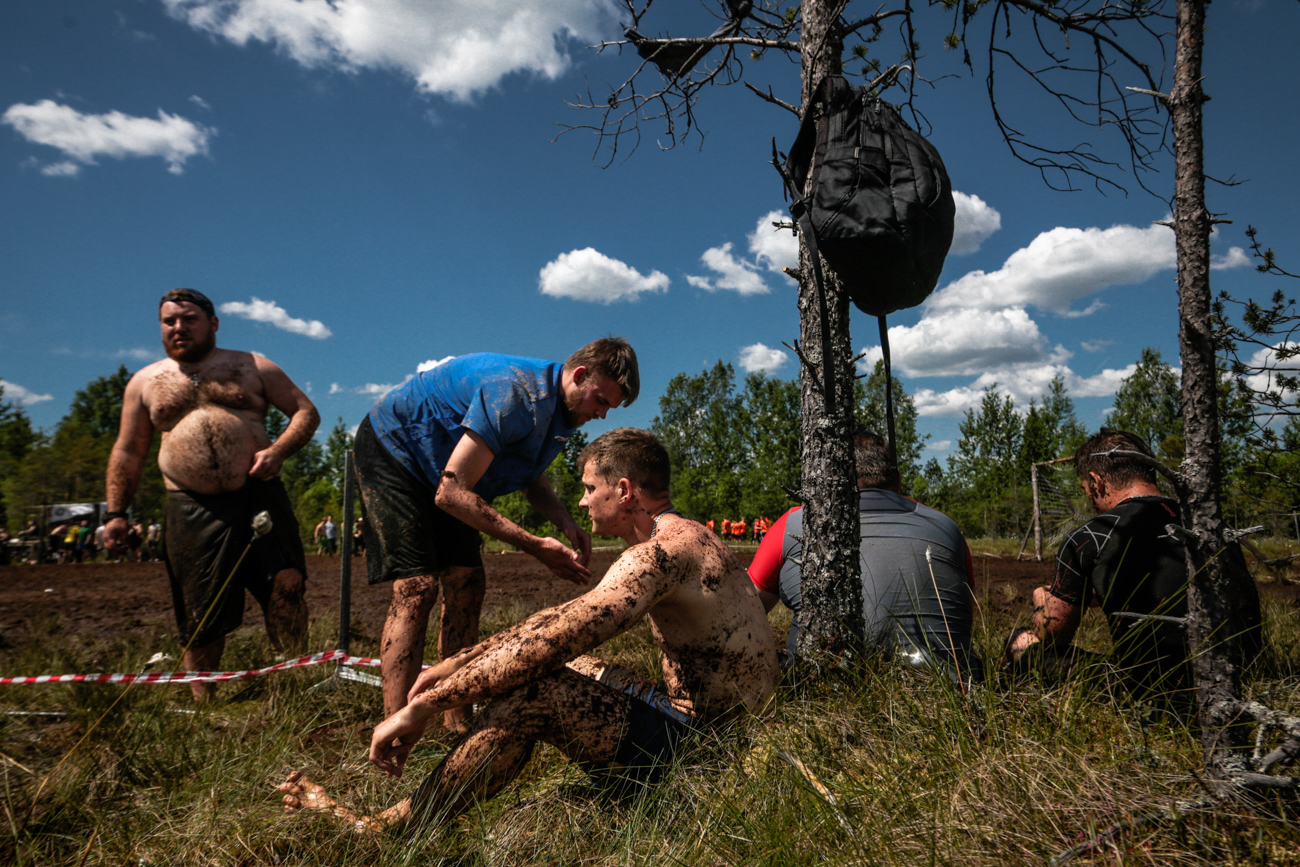 Swamp football players often train at the beach, because the wet sand replicates the heavy mud. So whether you're training or playing the real things, you're either going to be shaking sand out of your shoes at the end of the day, or scrubbing layers of mud off them. Getting down and dirty is part and parcel of this sport.
Yevgeny Kurskov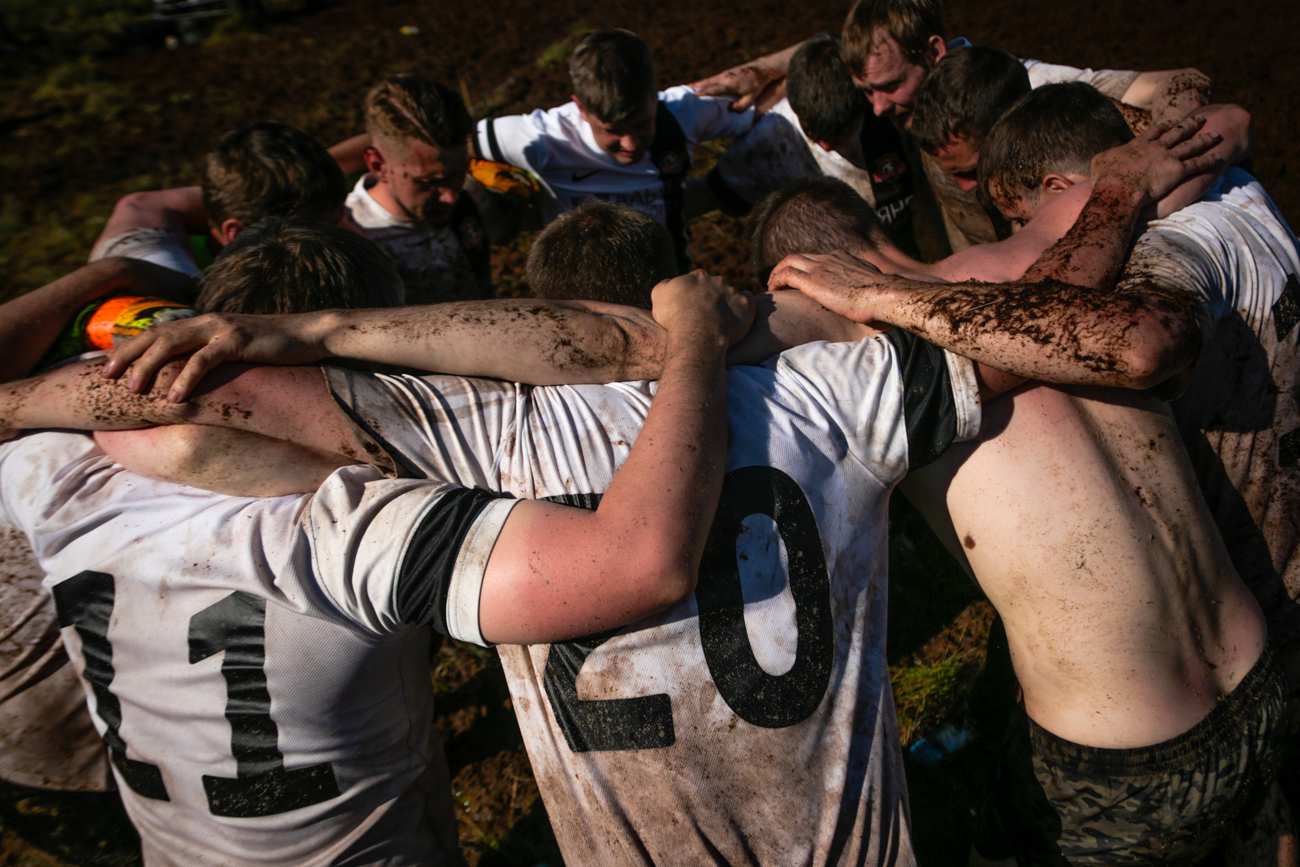 During competition, players are only allowed to wear one pair of shoes - so no matter how caked in mud, no matter how much they weigh you down, and no matter how imobile you become - you just have to grin and bear it. Getting stuck in a swamp has never been so much fun.
Yevgeny Kurskov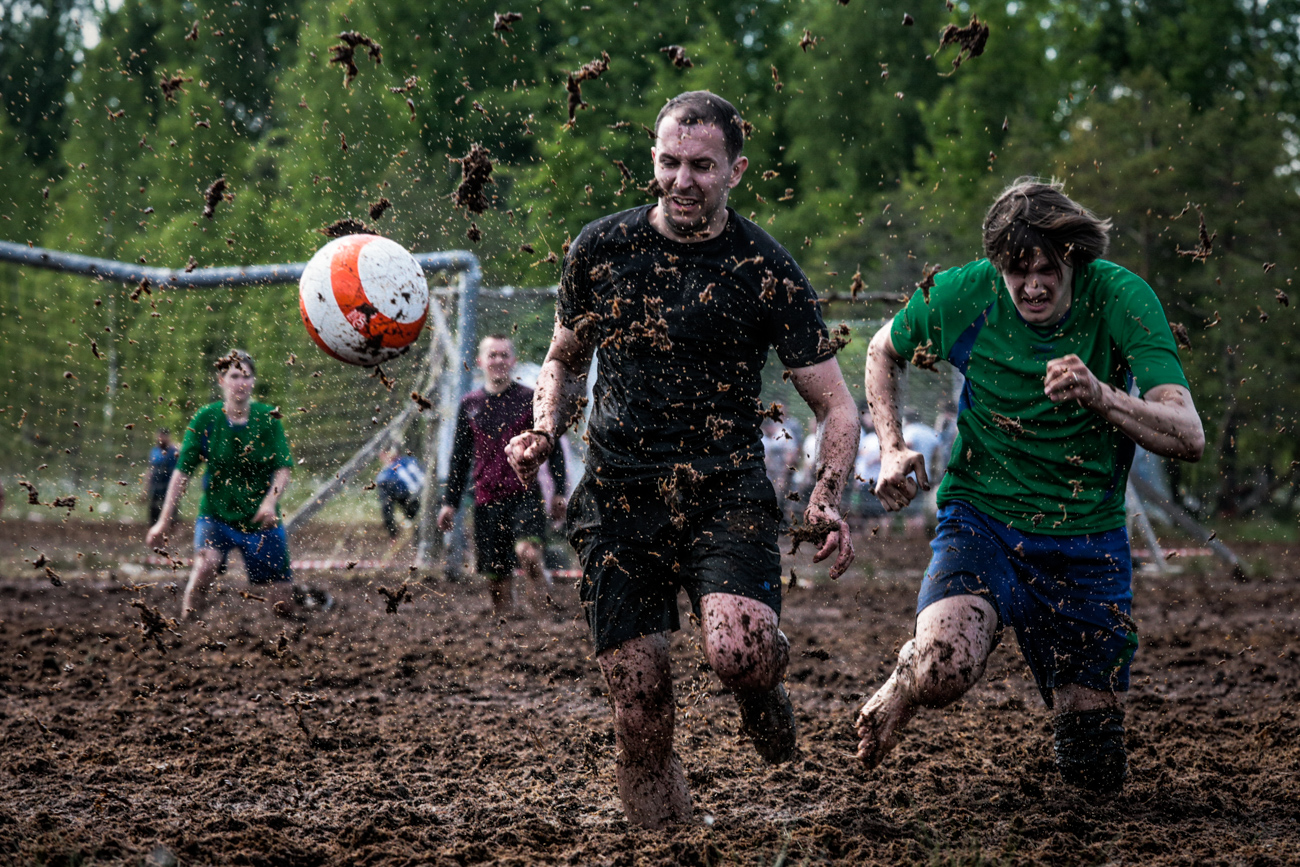 Another thing: Be prepared to crawl around the quagmire on all fours like a beast for extra stability and maneuverability. There's no shame in harnessing your animal instinct during a game - in fact, it's completely expected of you. You'll also look like a swamp monster by the end of the match.
Yevgeny Kurskov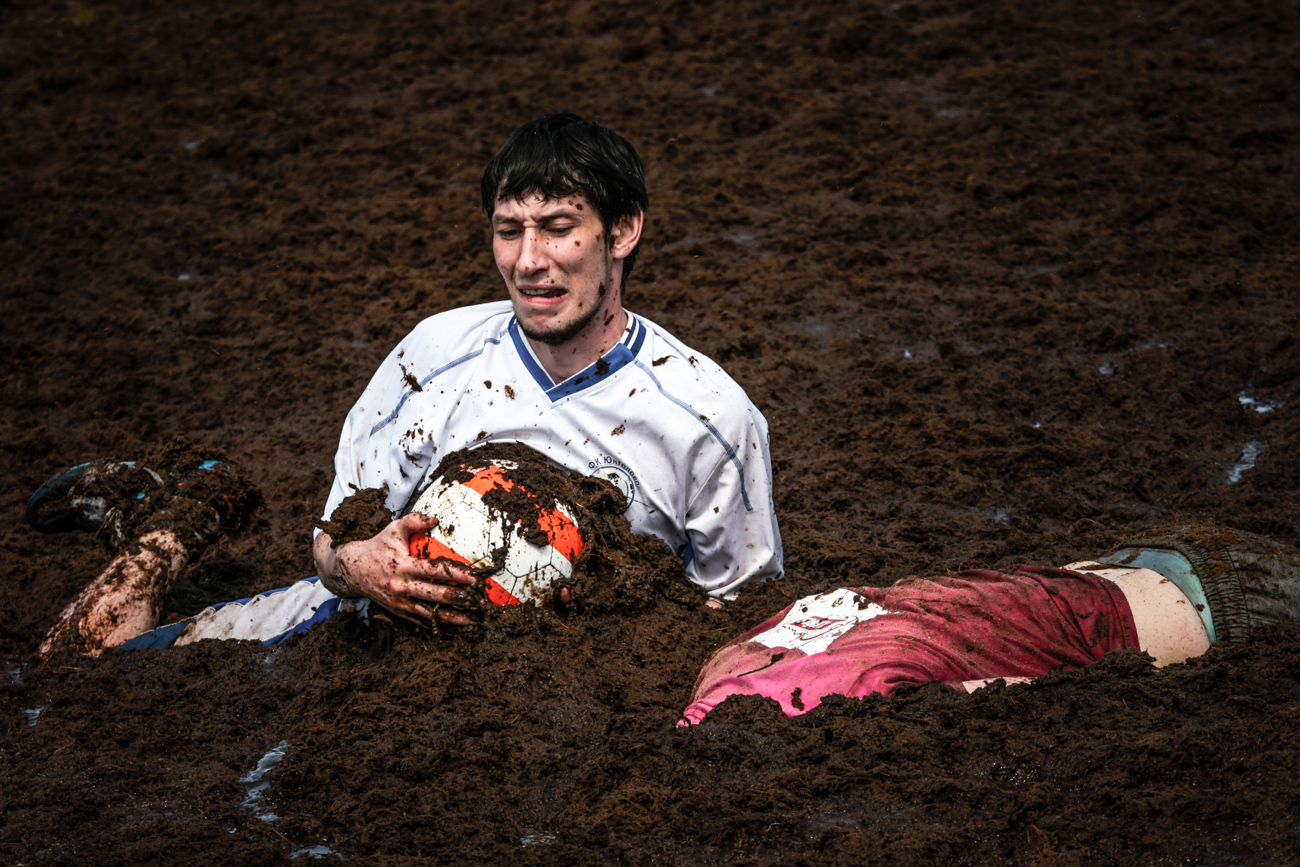 If someone is fouled (and there will be fouls) there won't be any Christiano Ronaldo antics. Play acting is strictly frowned upon. Swamp football is not for sissies. All free kicks are taken in the same way: Dropping the ball to the ground and kicking it up field.
Yevgeny Kurskov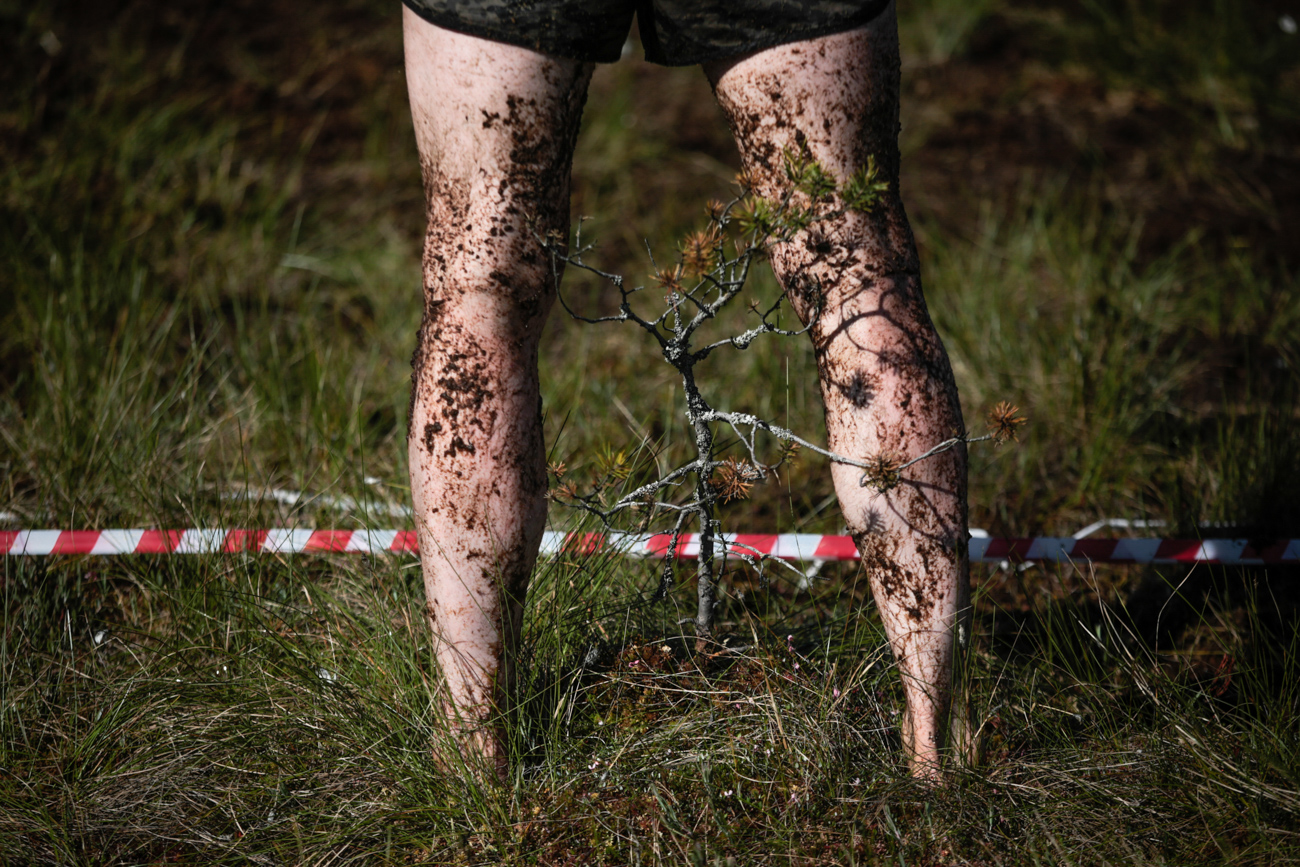 Another thing, spectators shouldn't anticipate a smooth passing game, the roughed up field simply doesn't allow it. It's more Stoke's reserve team on a wet Tuesday night, and less Barcelona playing champagne football in the Spanish sun.
Yevgeny Kurskov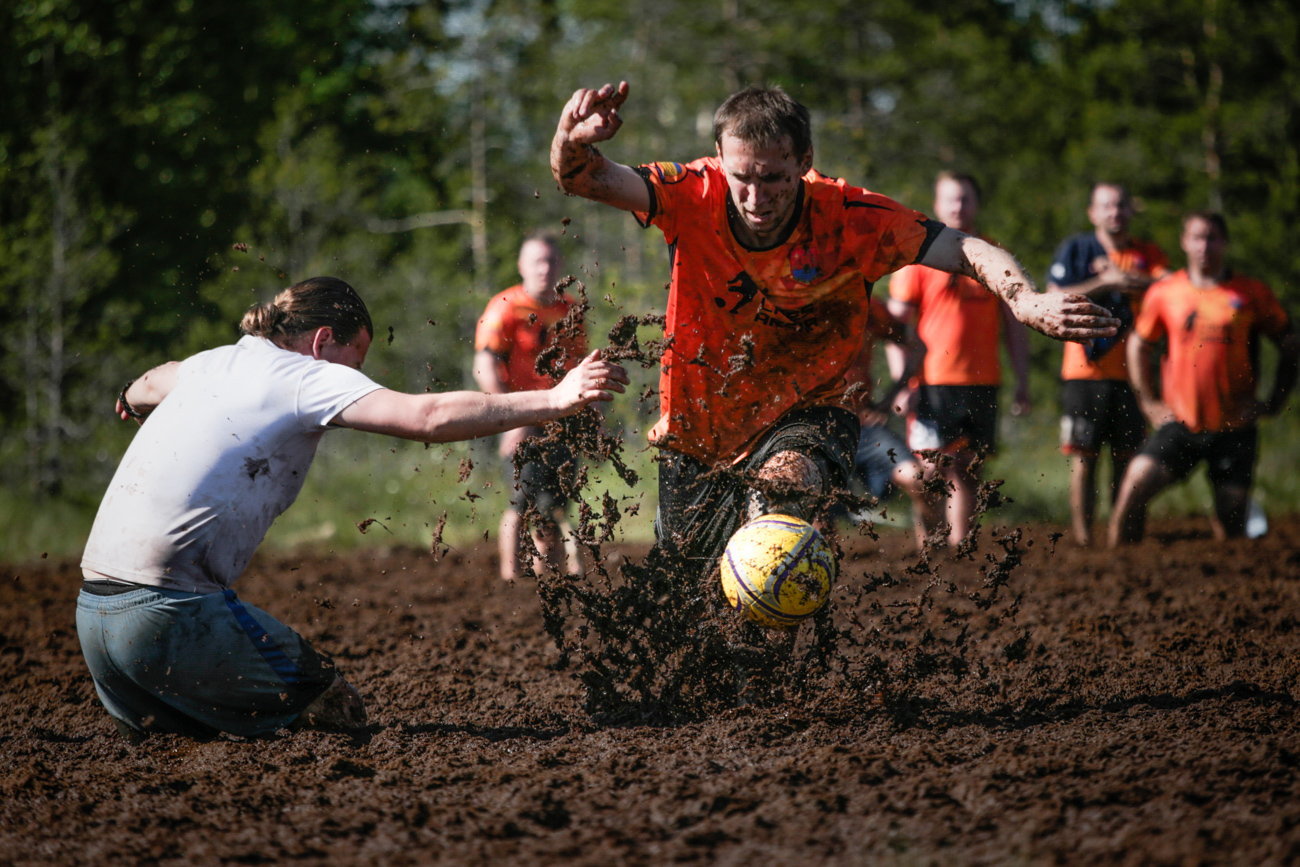 Swamp football players agree - it's a tough, physically draining sport, just look at the photos. But there is one letup: No limit for substitutions. Each team usually has 10 to 15 extra players, and don't worry, all of them get a chance to play.
Yevgeny Kurskov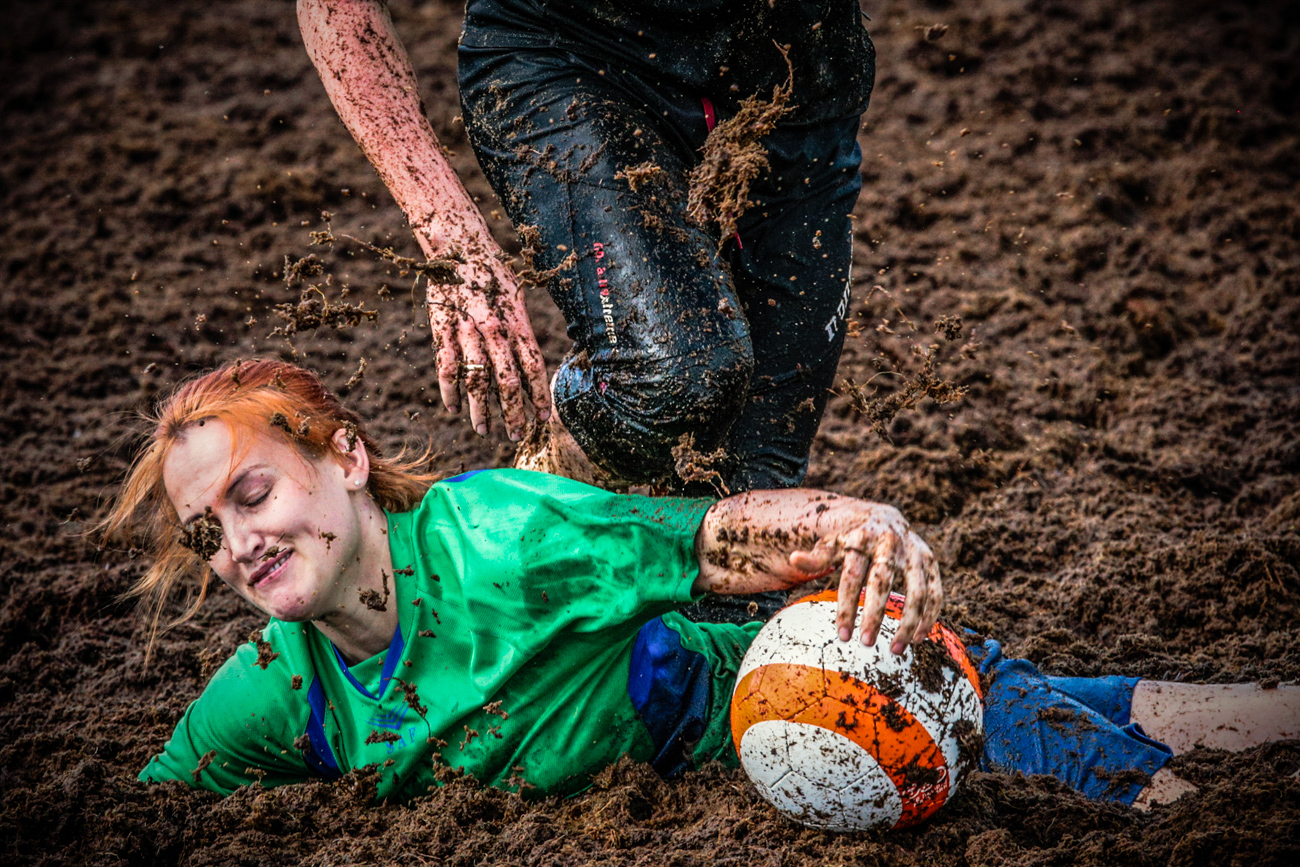 Russian teams have won the World Championships several times. St. Petersburg-based teams "Knauf Gips Kolpino" and "SPb Lakes" won the tournament in 2016 and 2015 respectively.
Yevgeny Kurskov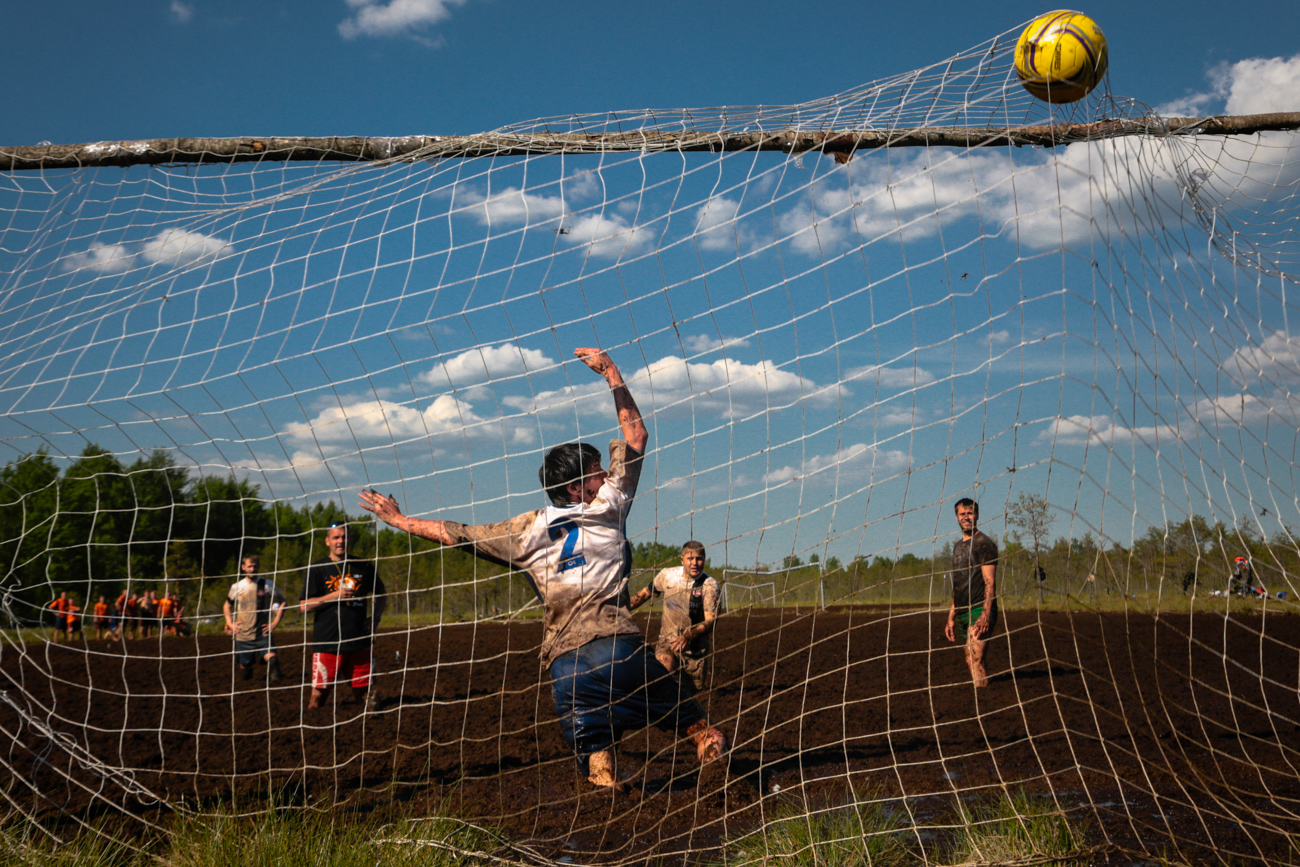 There are no professional football players in the swamp football, just amateurs. We have no information about their average monthly laundry bill, but to be honest, it's probably not far off what Gareth Bale earns each week at Real Madrid: There's a lot of washing to be done.
Yevgeny Kurskov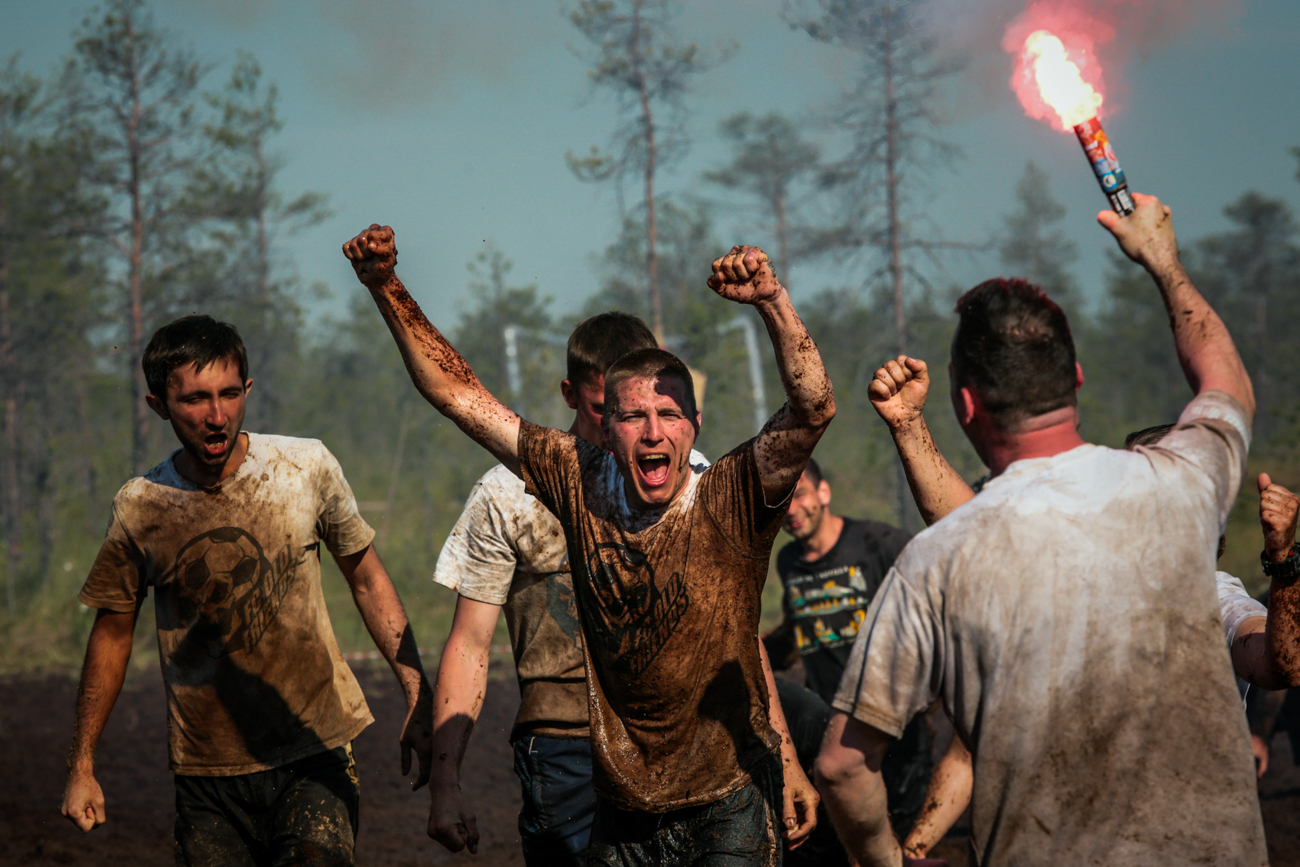 Officially swamp football is ignored by FIFA and UEFA. Teams and tournament organizers are always on the lookout for sponsors. Despite this, there are still more than 300 teams around the world.
Yevgeny Kurskov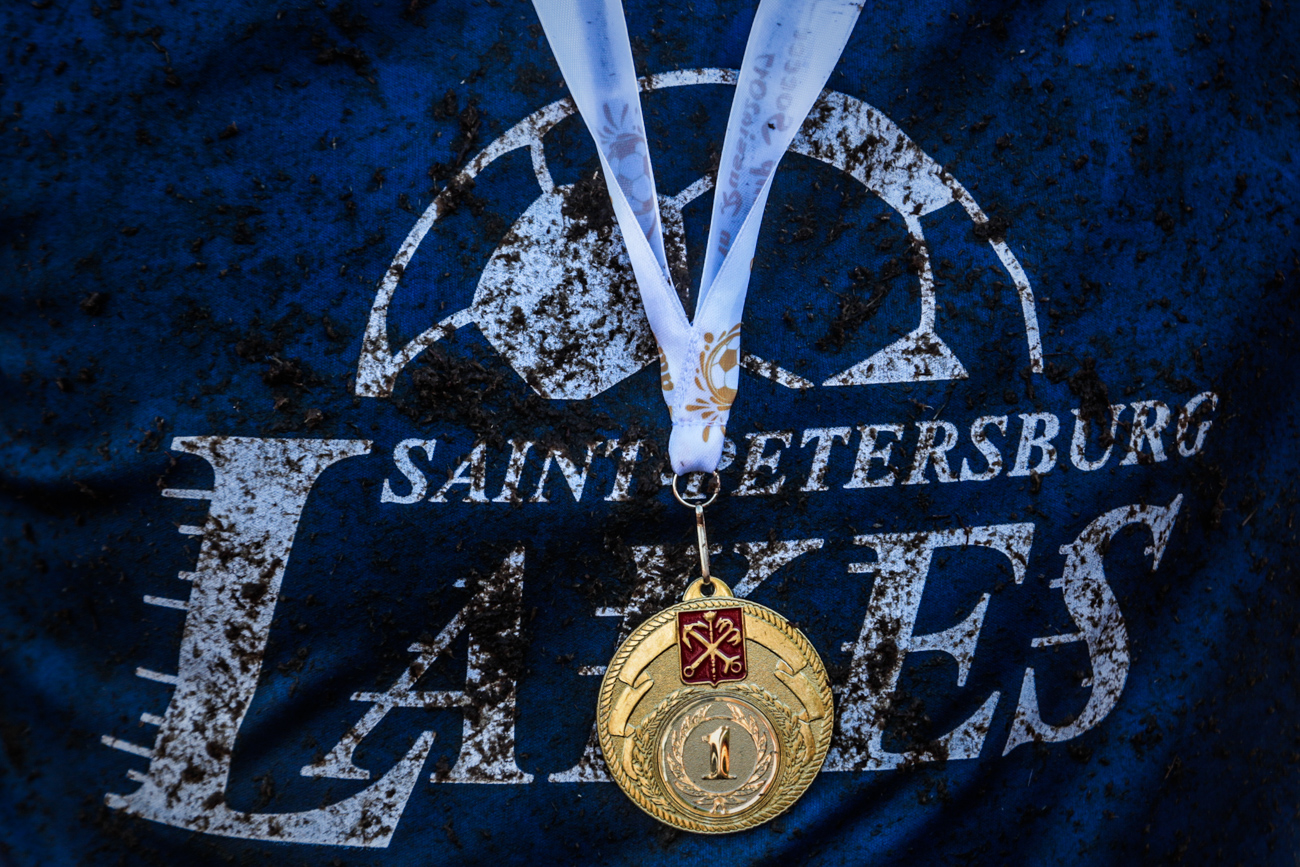 In case you still have any doubts: Yes, sometimes swamp football can be dangerous. In 2007, during a match between Finland's Helsinki and Russia's YIT Lentek lightning struck the swamp. Luckily, there were no victims.
Yevgeny Kurskov
If you want to get involved in the game, there are a number of websites to help you find teams in many countries. The next major tournament, the World Championships in Hyrynsalm in Finland, is taking place on July 14 to 15.
Yevgeny Kurskov
Get the week's best stories straight to your inbox