Overlooking the sea: Russian stadium looks like it's floating on water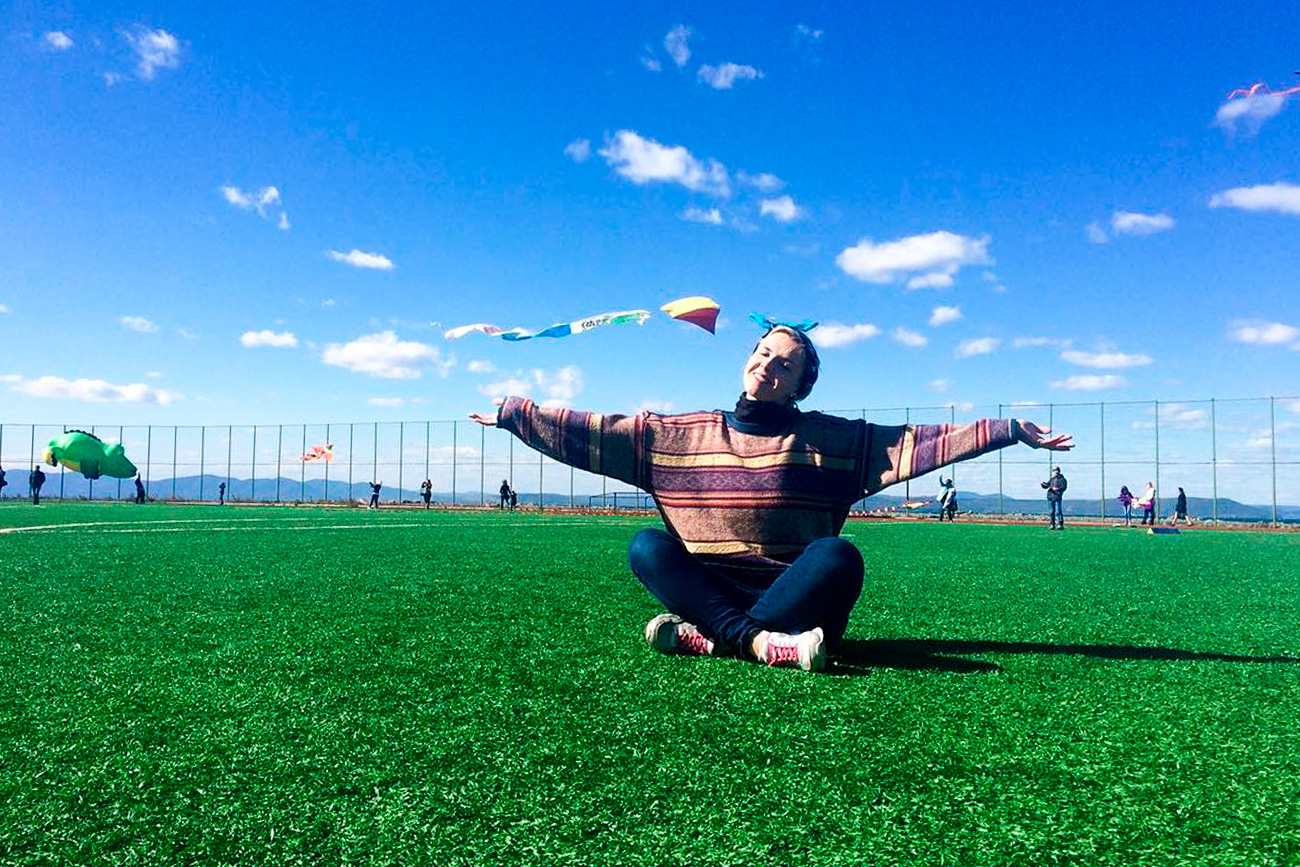 <a href="https://www.instagram.com/shyrochka2222/">shyrochka2222</a>
The new stadium is built in Vladivostok, one of Russia's most eastern cities, but it's not yet open to the public. Take a look at what's already being dubbed one of the most beautiful arenas in Russia.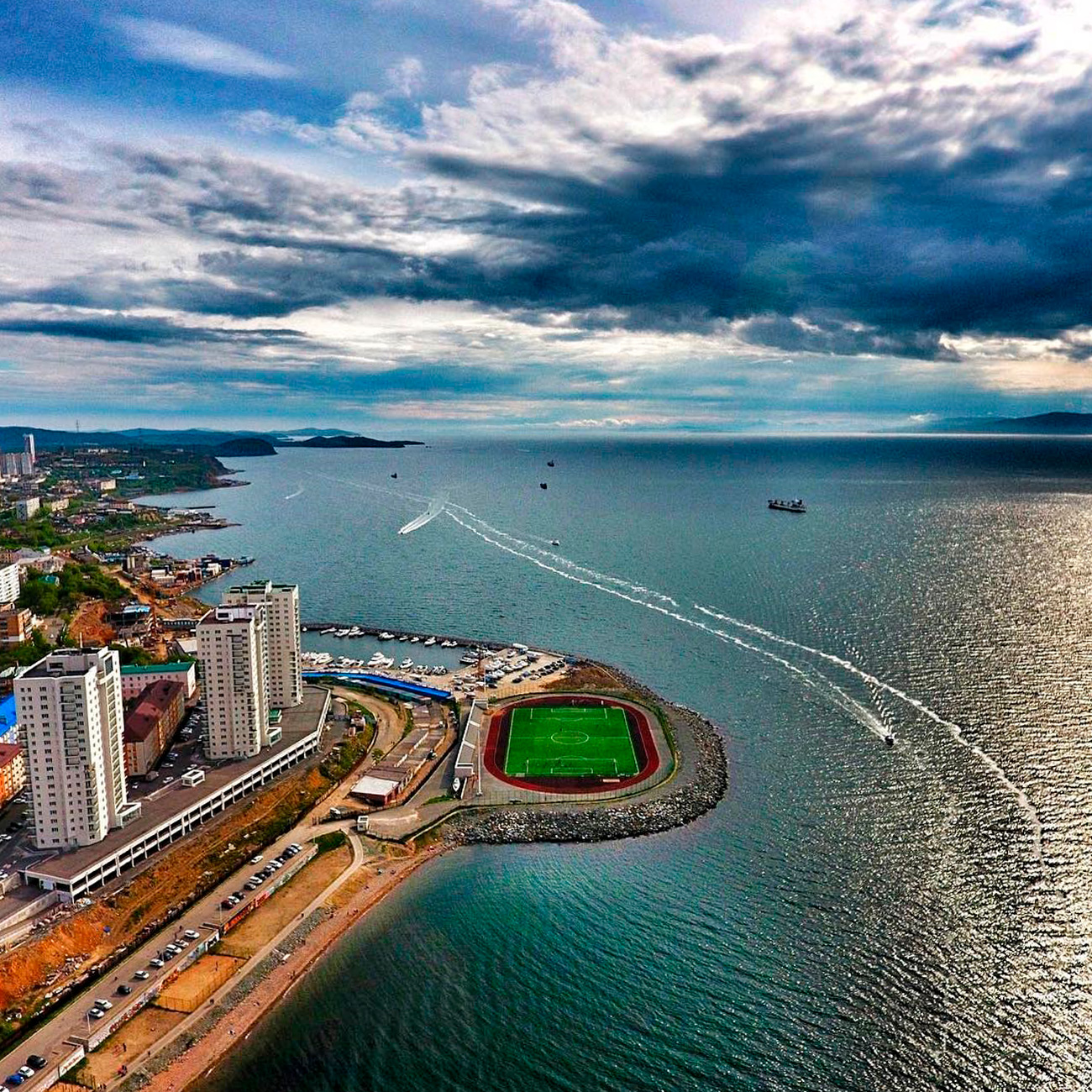 otvsegoserdca
From a bird's eye view, the edge of Cape Cooper - where the stadium is built - looks like a bright green dot that separates the waters of Amur Bay from the residential area of Vladivostok. The stadium is basically surrounded by water on three sides.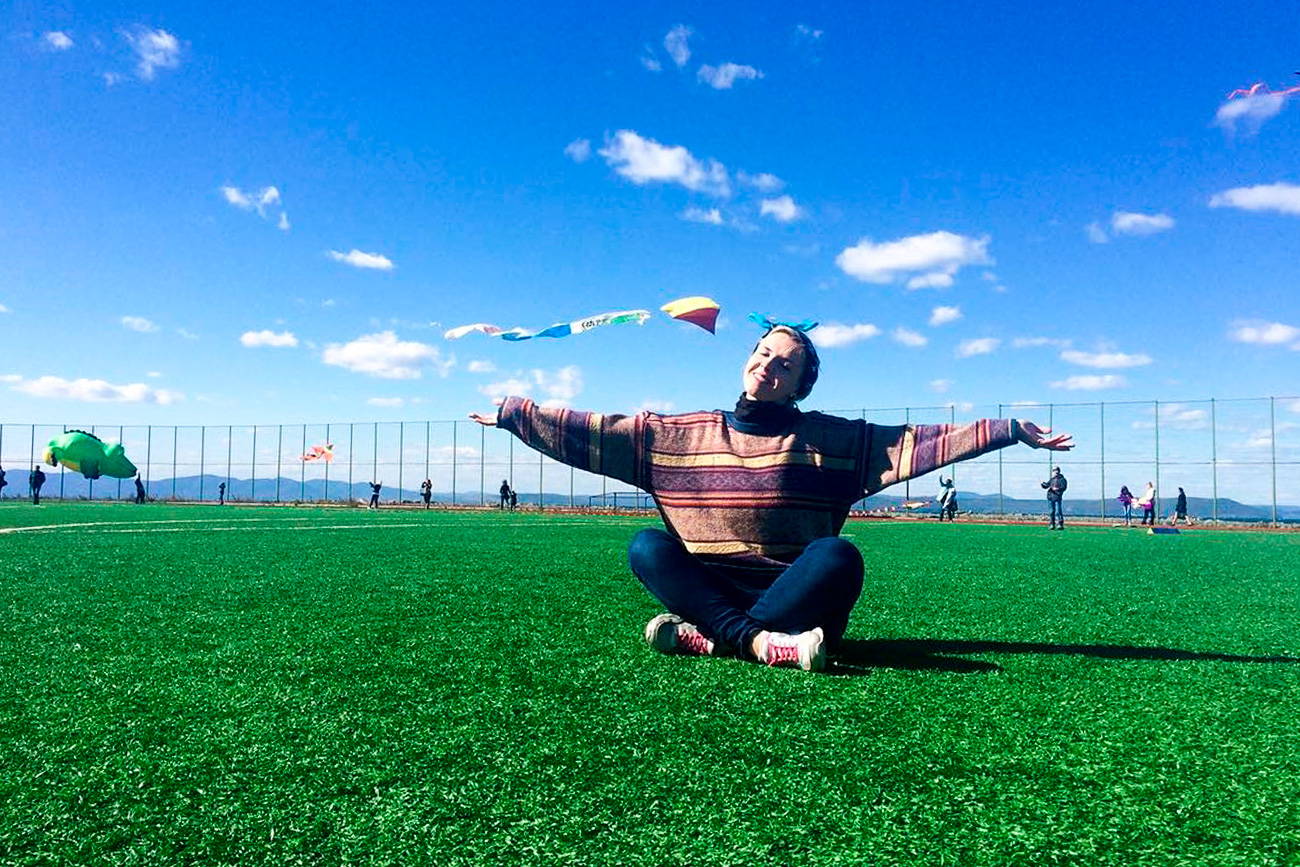 shyrochka2222
Vladivostok's Maritime State University, which owns the stadium, was at first reluctant to open its newly built gates to everyone.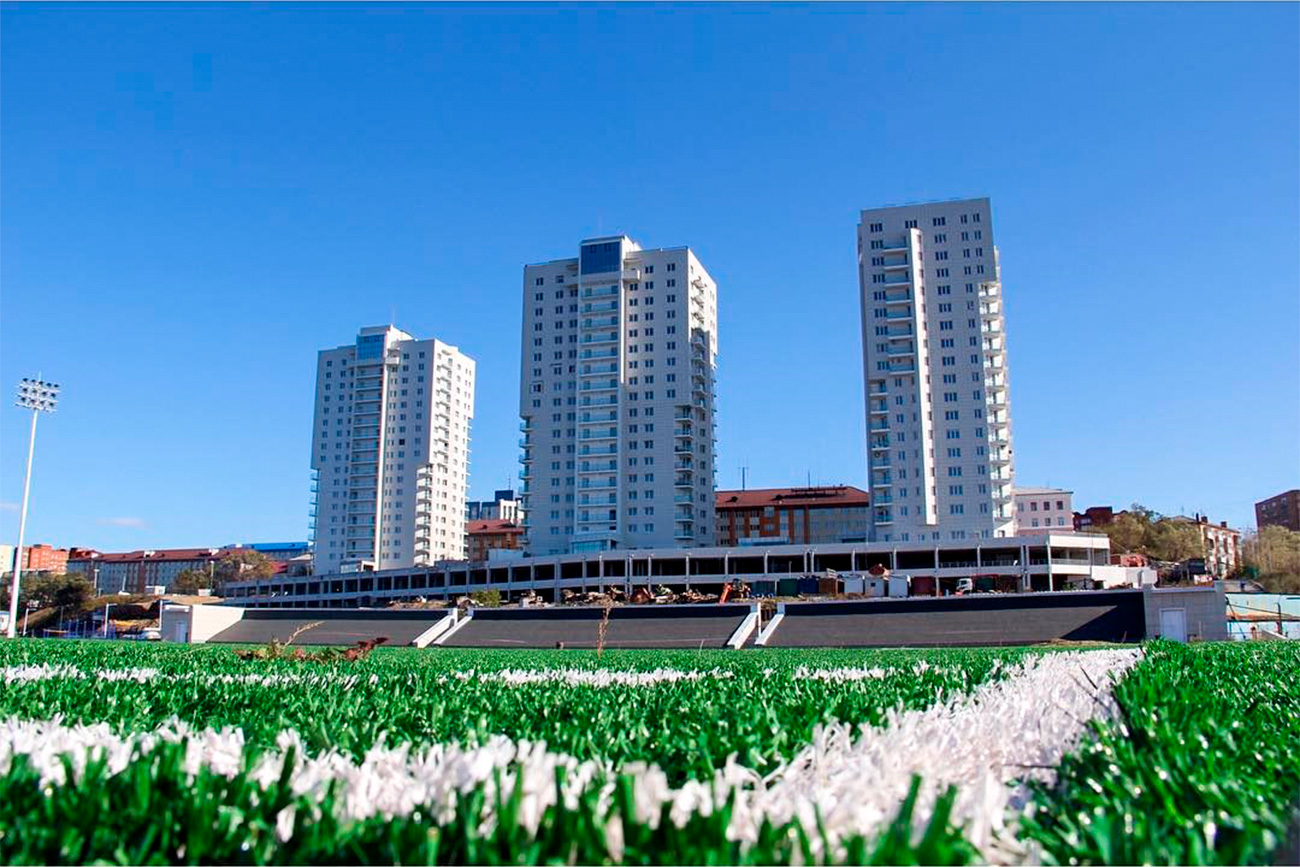 kuper_life
According to university representatives, the last touch-ups are currently being made: The stadium is getting its locker rooms and shower units.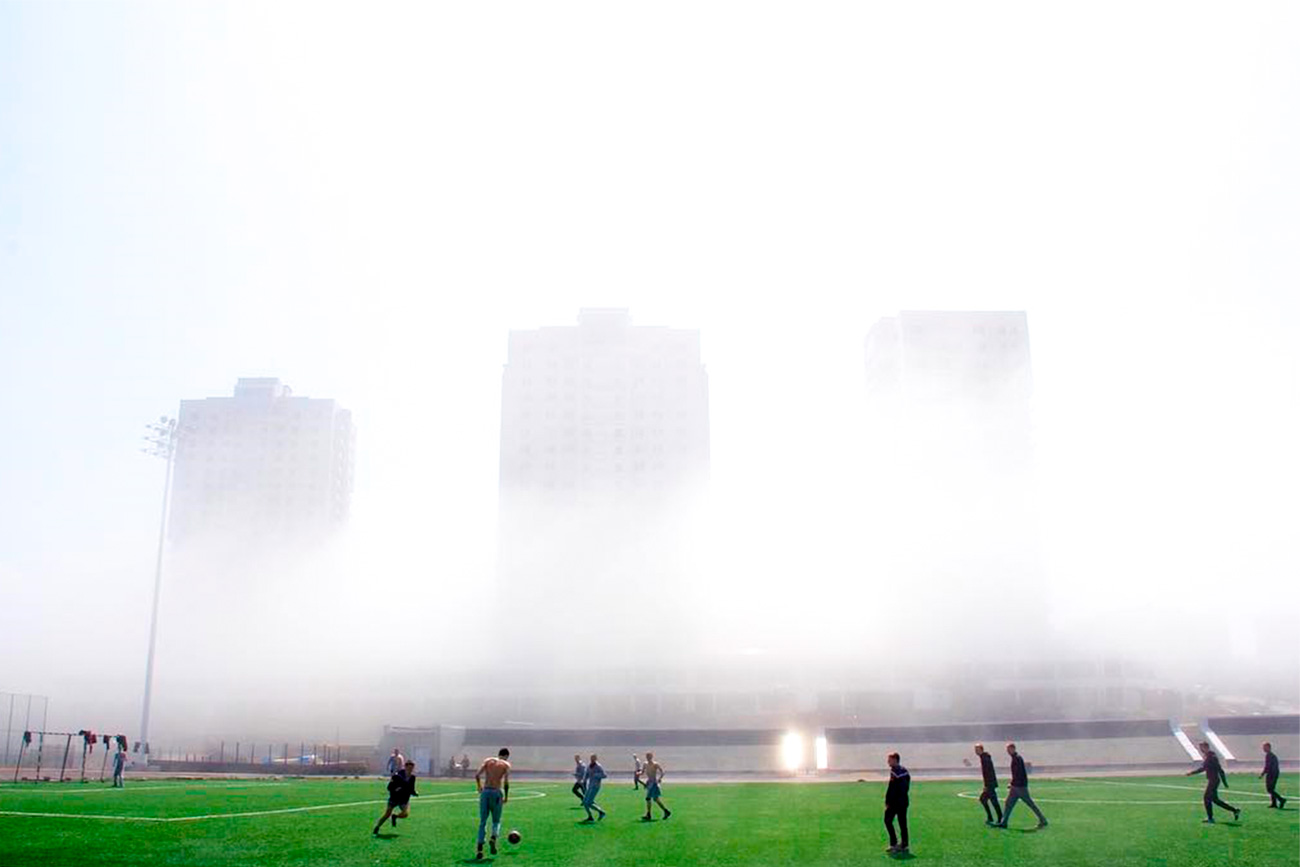 kuper_life
The fact it's unfinished isn't putting professional sportsmen off though - Vladivostok teams are already using the football field for training.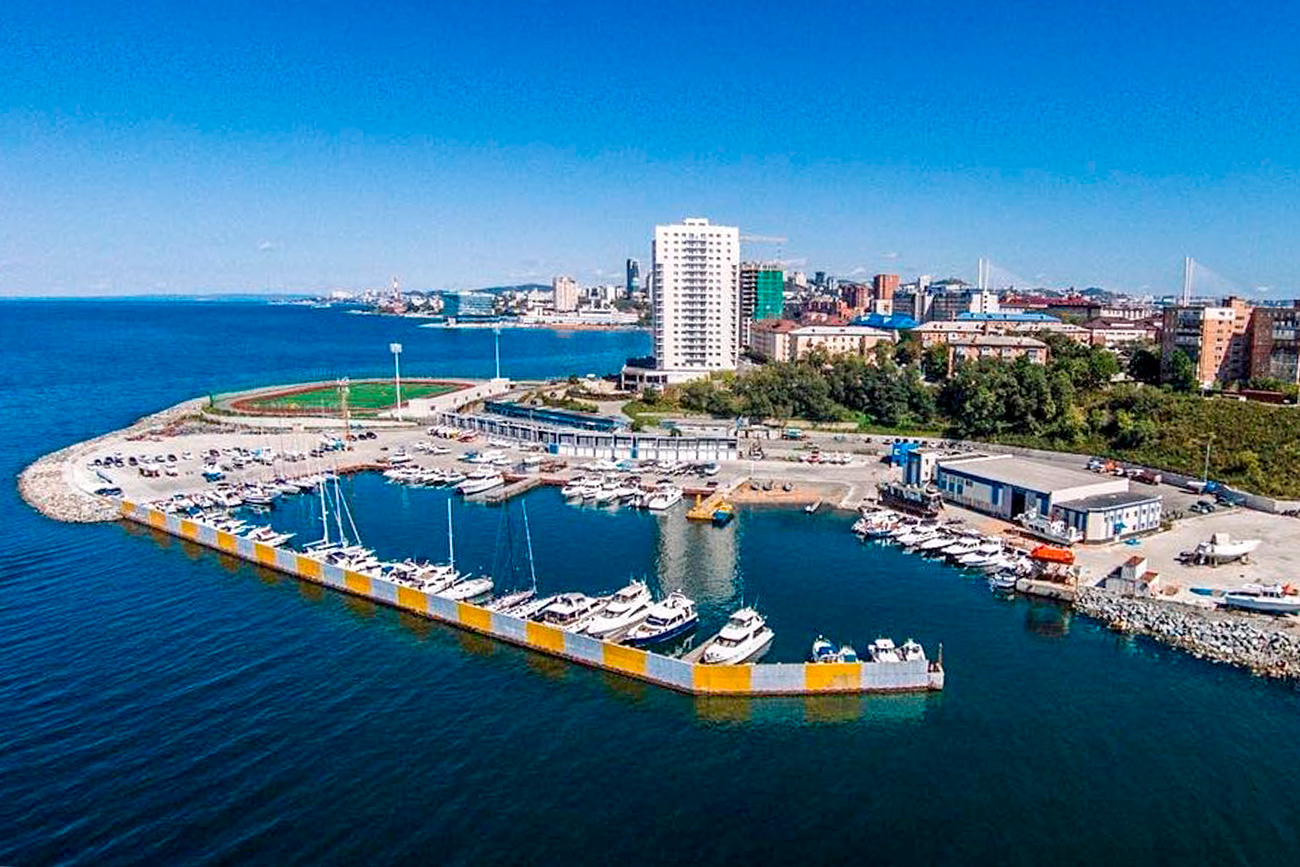 kuper_life
The Maritime University, which started construction work back in 2011, also has a yacht club nearby. For more than 50 years it's been training young sailors.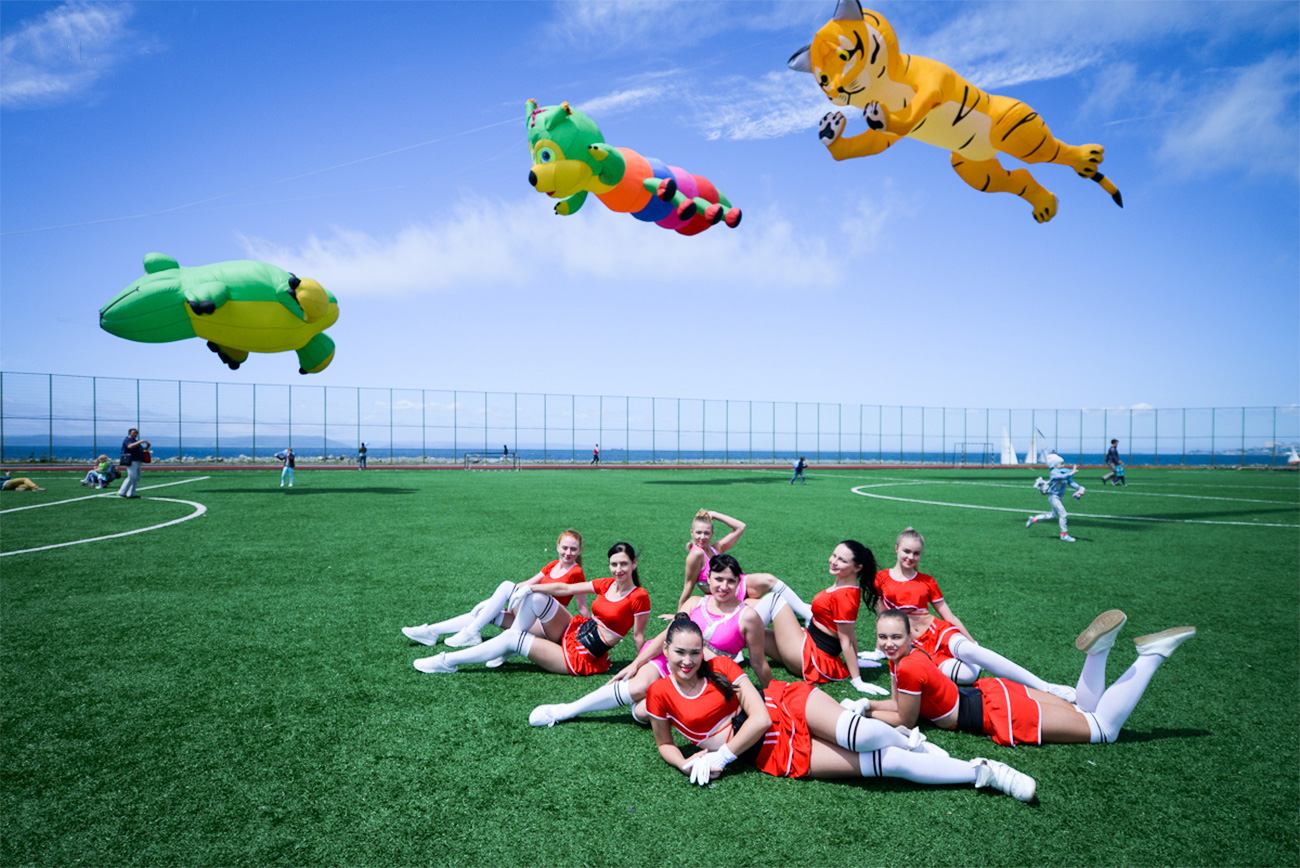 newsvl.ru
The stadium is also used for festivals. The first – a kite-flying one – was held in 2015.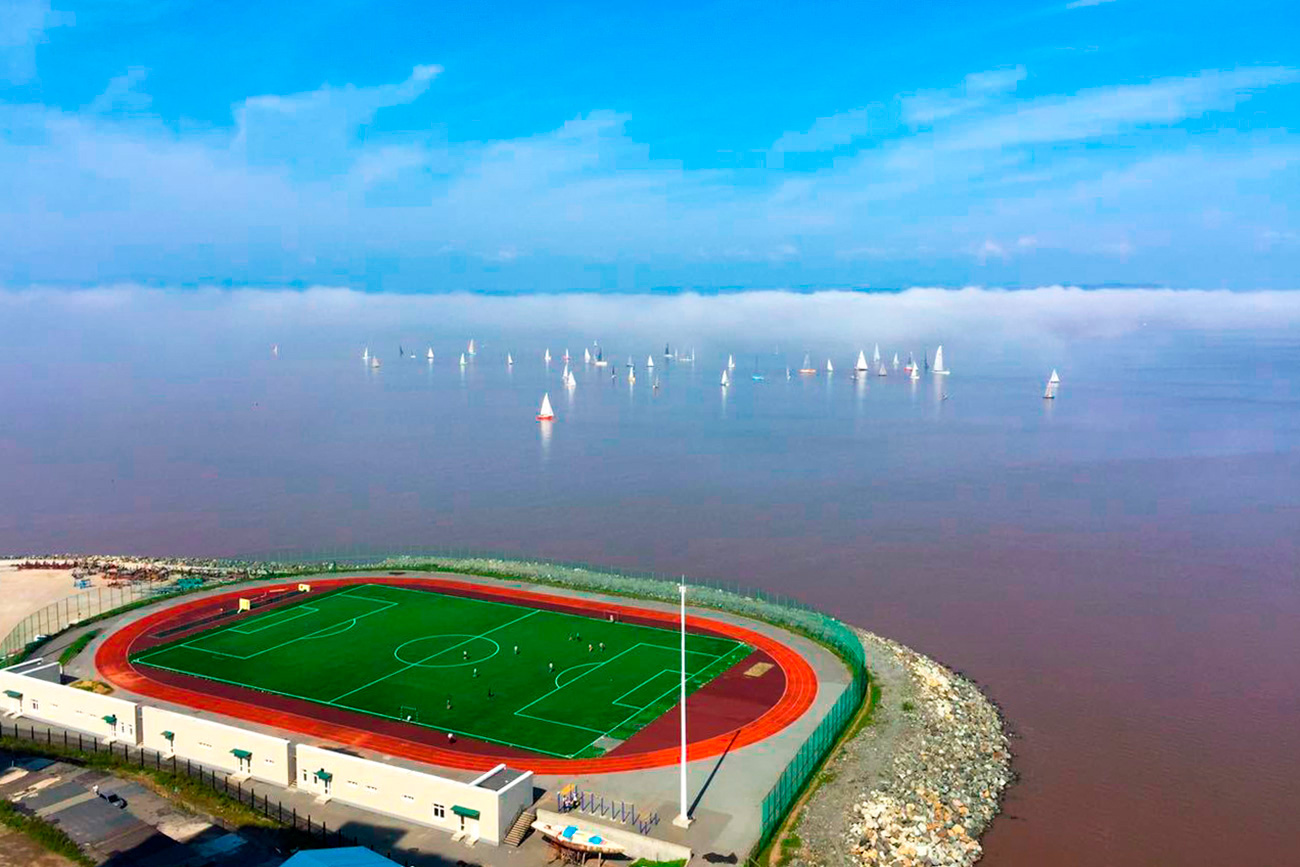 farpost.ru
People who live near the structure have an amazing view.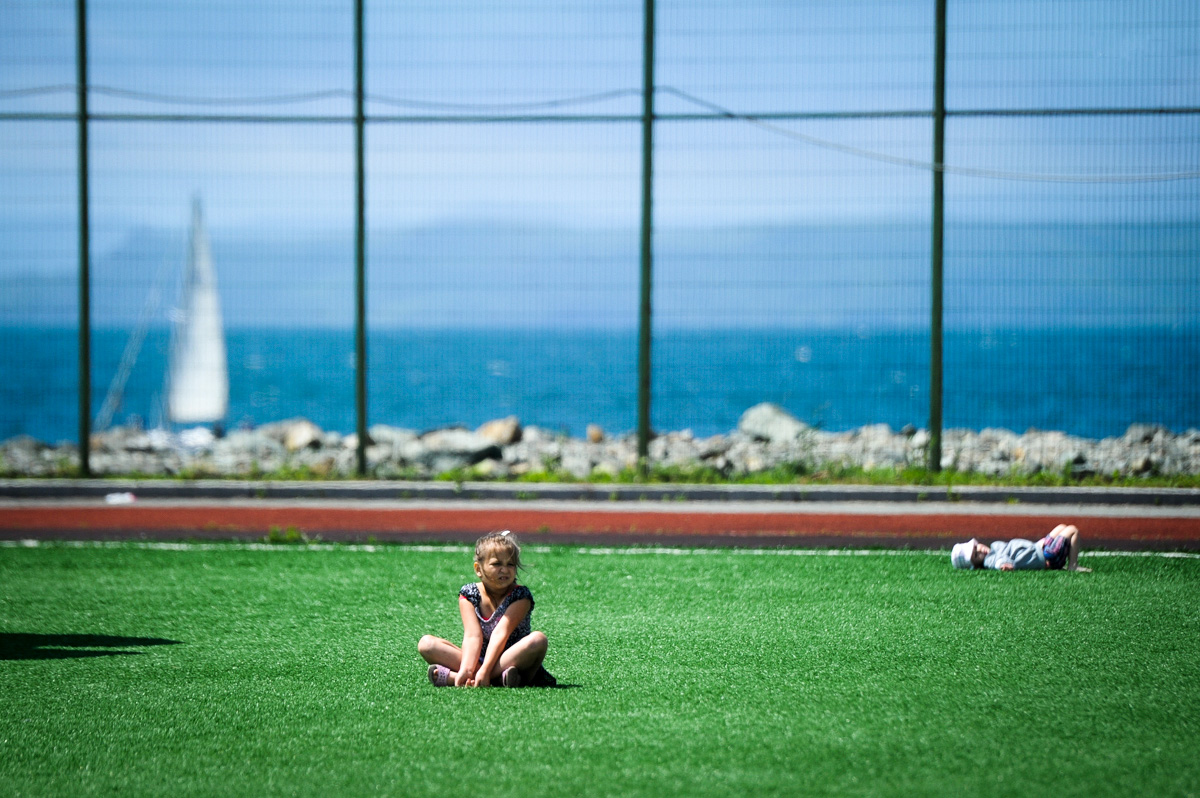 newsvl.ru
During the summer local kids will be able to play safely near the stadium, as it's surrounded by a three meter tall fence.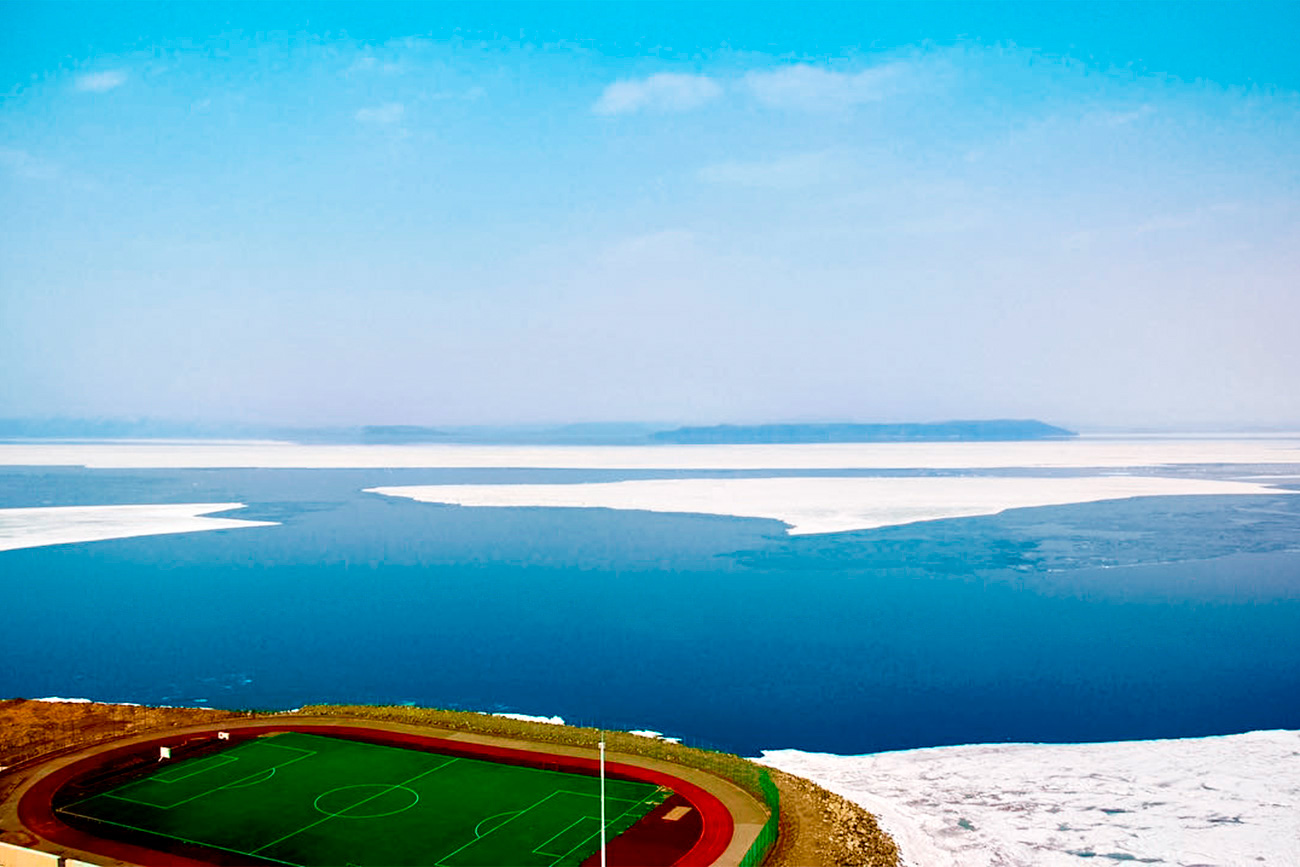 kuper_life
And even during winter there will be a reason for local residents to look out of the window.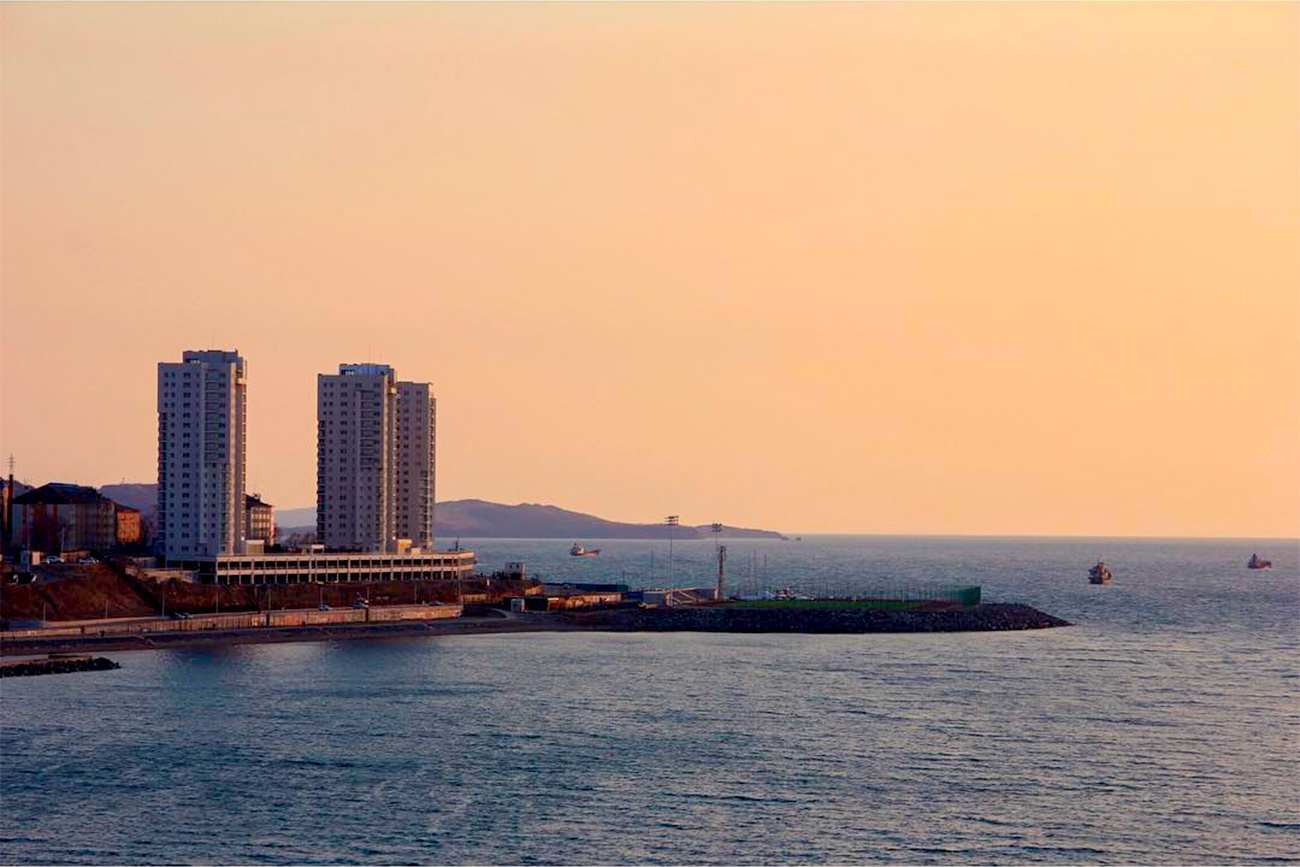 kuper_life
Maybe that's why three new high-rise blocks next to the stadium are dubbed "elite." Prices for these apartments start from about 10 million rubles ($166,000) for a one-bedroom place.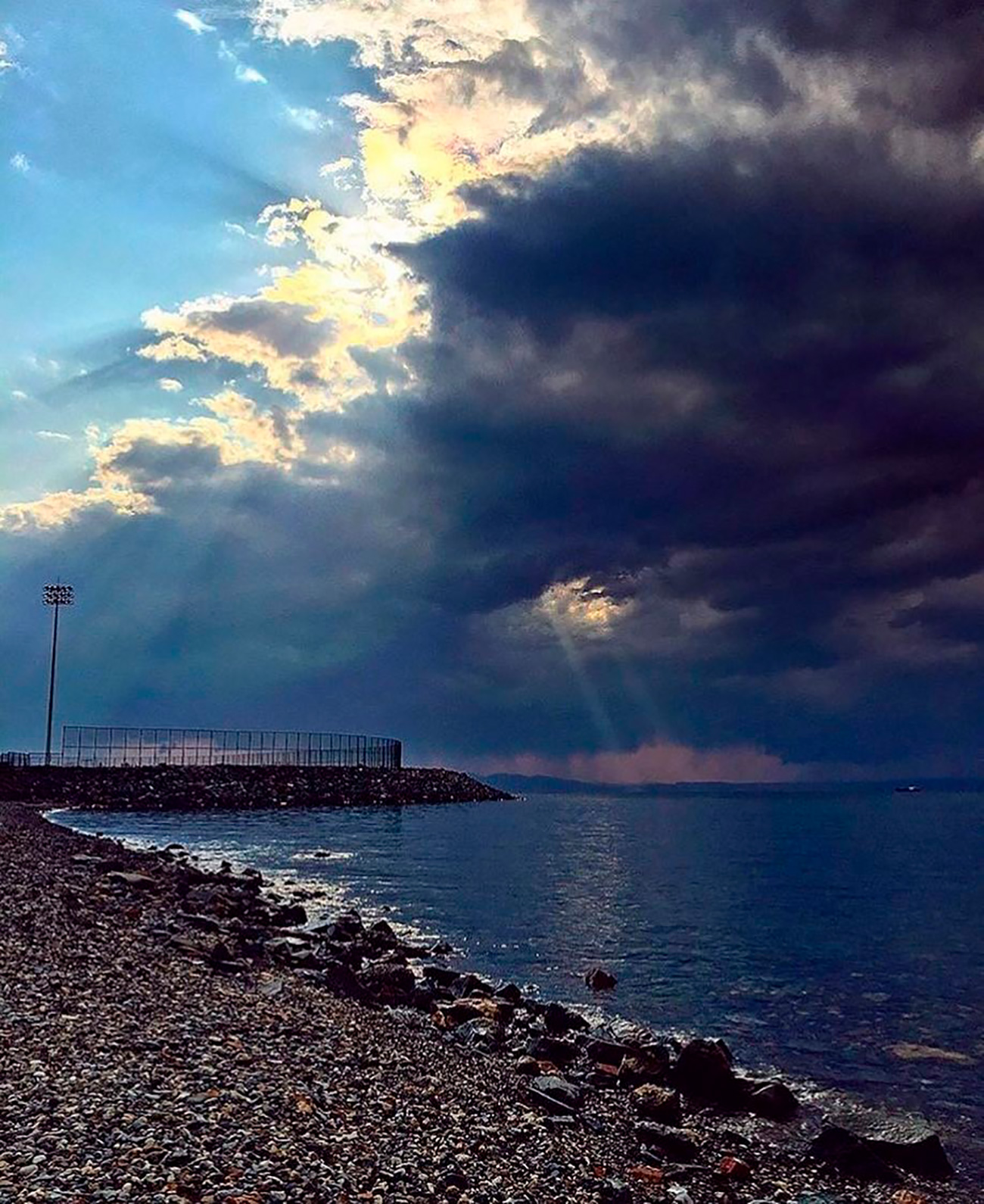 kuper_life
Do you need any other reason to go and visit Vladivostok?
If using any of Russia Beyond's content, partly or in full, always provide an active hyperlink to the original material.