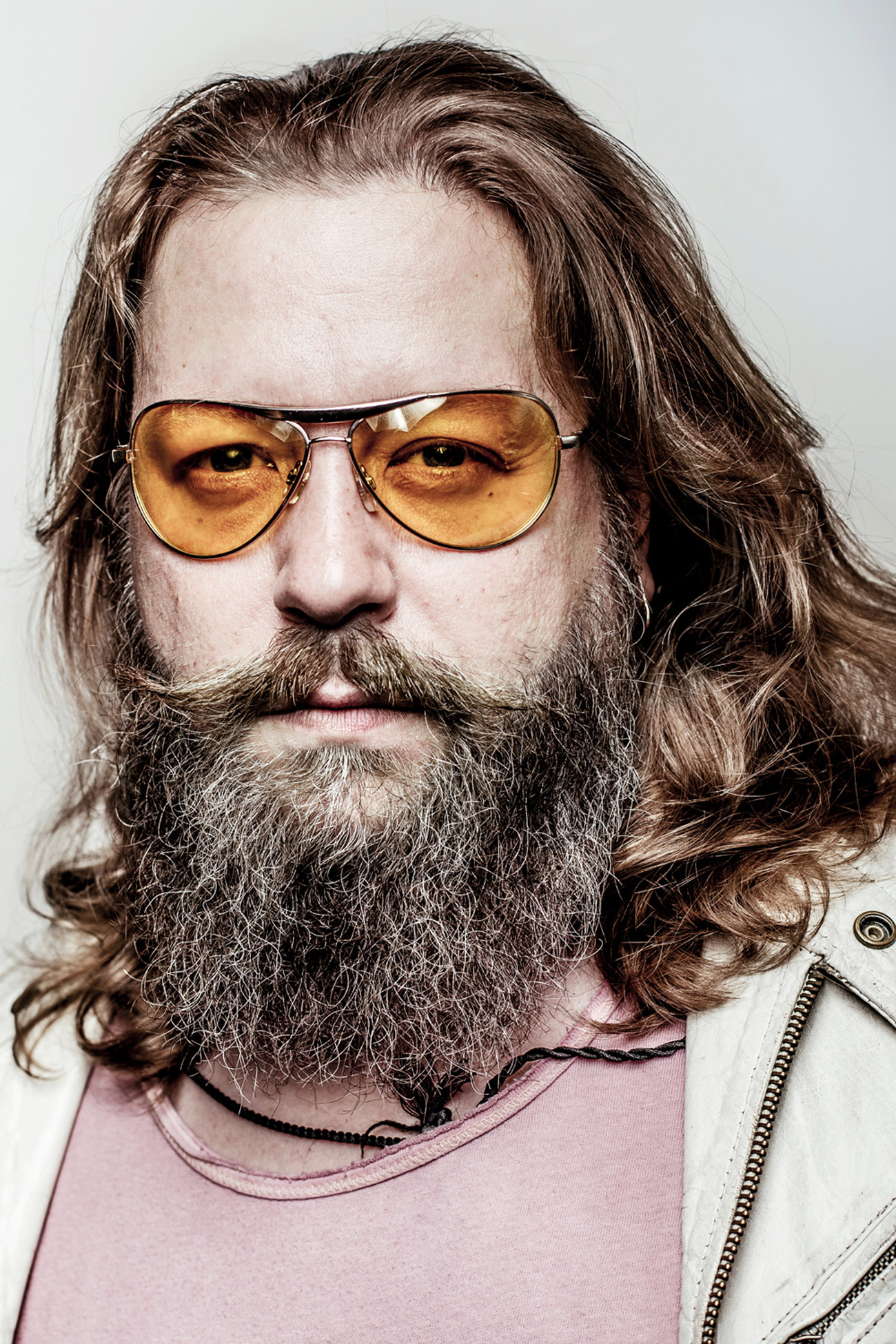 Ilya Ogarev
Vladimir Skornyakov. Musician. Beard age – 11 years.
When I was 10, I heard a Beatles record and understood that I will never leave this world. When I was a kid, I went to music school. After many years of higher technical education, setbacks and false starts along the way, I finally found my calling. I'm a guitar player in a funk-rock band called Muzgruppalits.
I thought about having a beard for many years, but there have always been some obstacles: my girlfriends were against it and sometimes it just didn't grow right. When everything settled down, it became obvious that I needed it. I wouldn't say that it changed who I am: I got married, had kids and just got older so it's hard to say what in fact affected me more.
There were times when I shaved my beard off and it was so funny. I looked like an aging young boy. But with a beard, it's impossible to do certain things: I can't lick the bowl clean after eating an ice-cream, I'll get it smeared all over me and won't even notice it.
Many people think that having a beard means that you're neglectful of your hygiene and that's why they're banned in the army. And yes, sometimes it's true, if not looked after, beards can become dirty, but the same could be said about any body part.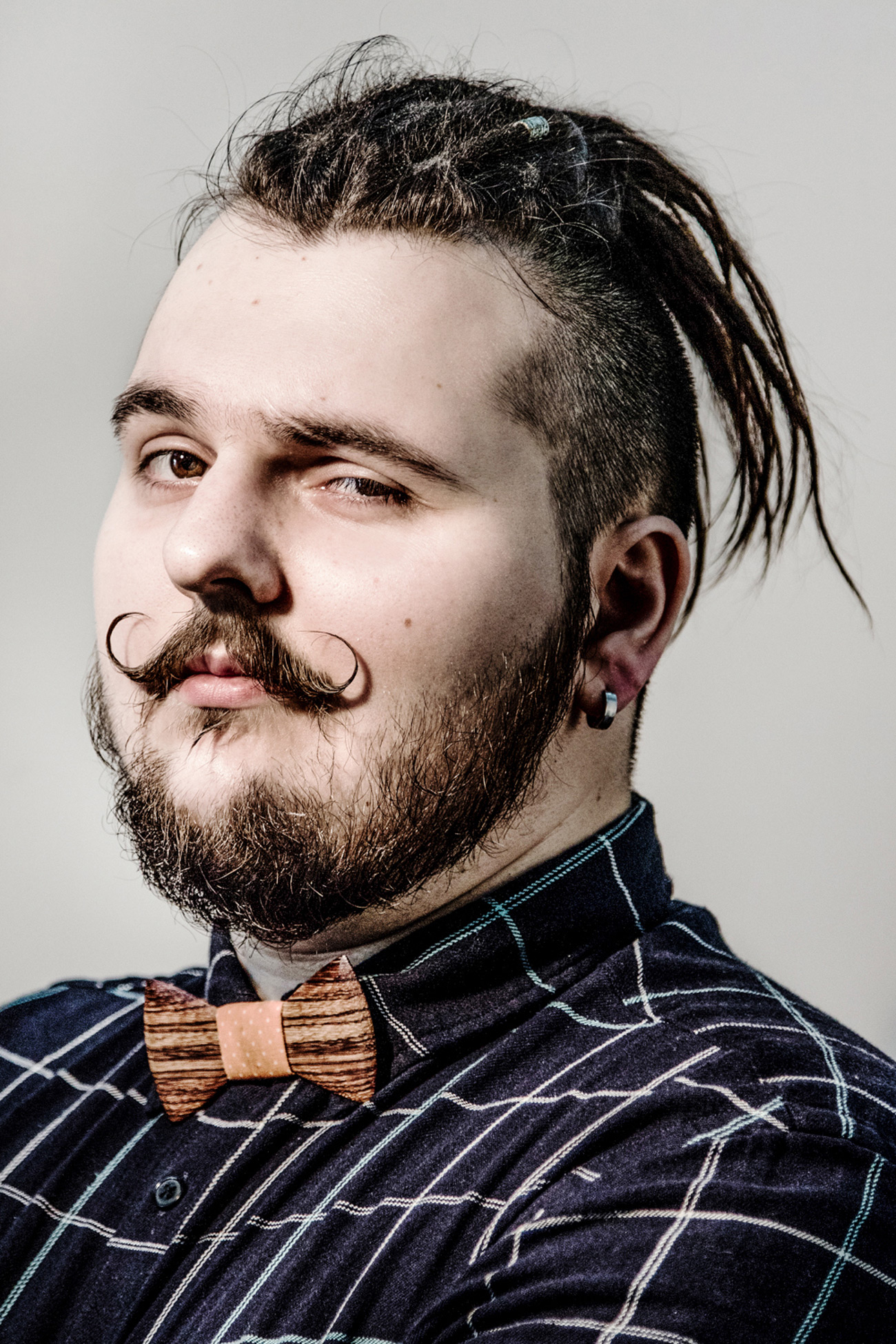 Ilya Ogarev
Oleg Prokofiev, bartender. Beard age – 5 years.
I was sixteen when I found myself behind the bar counter for the first time. Since then, it's been my only career. This is my hobby, job, philosophy and almost my religion. I understood what I wanted to do at sixteen and am so glad that I didn't just do it, but managed to grow into it.
I had my first beard "sprouts" when I was fourteen or fifteen. I was so proud of it! In fact, I always admired bearded men and dreamed about having my own. I started fully growing it at seventeen, and there were only two times when I shaved it off and immediately regretted it. I take care of it: I trim and condition it, and just love it. Also, people trust me more with a nice, soft beard, especially in a bar, where people just want to chat.
I was the only bearded high schooler and sometimes primary school pupils would come up to me and ask for a wish, just like in the Soviet tale "Old man Hottabych". In this tale one hair from an old man's beard made a wish come true. I liked it and let them do it.
A beard is a beautiful men's accessory that's high maintenance and needs a lot of attention. Taking care of it is like brushing your teeth, something we do on a regular basis.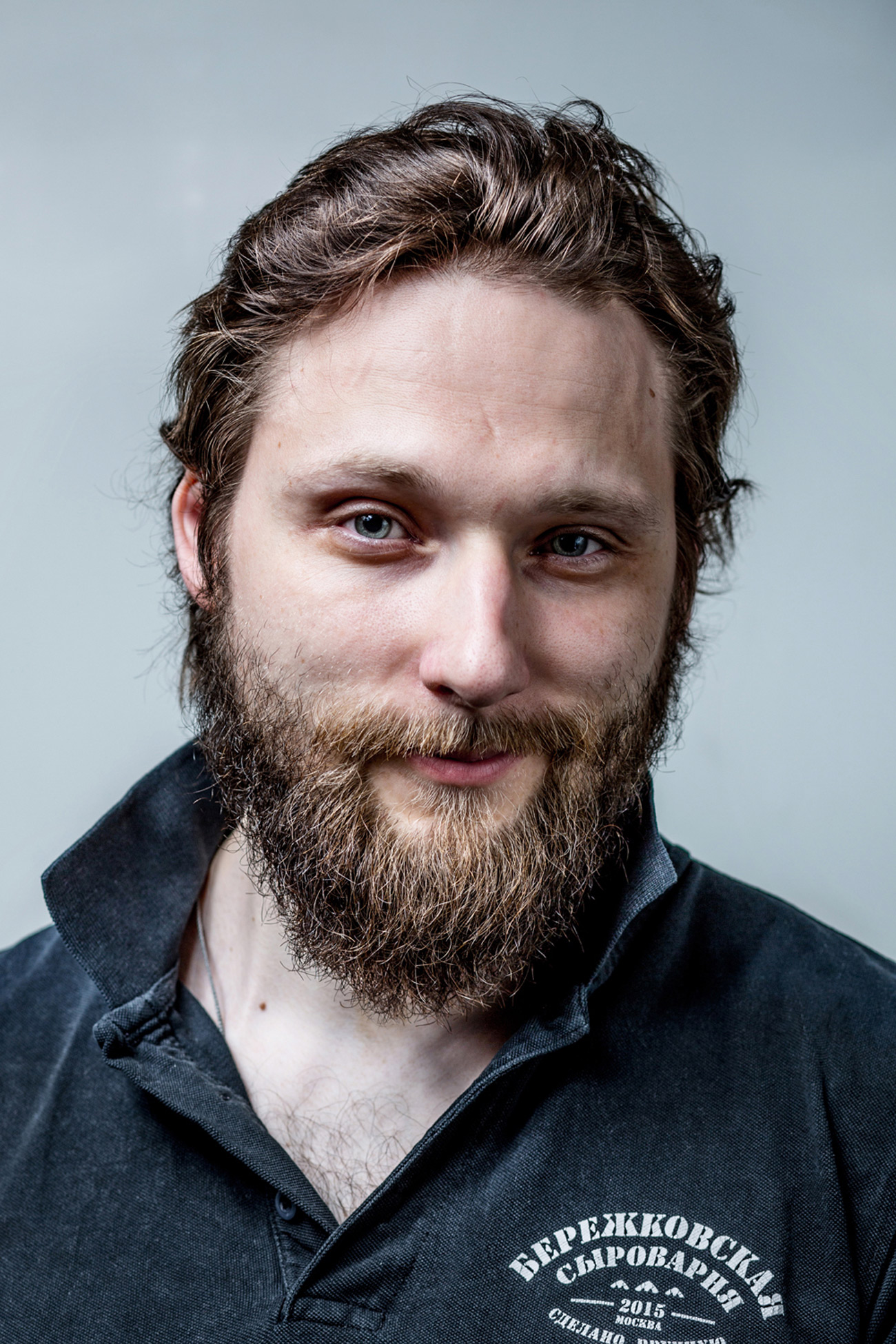 Ilya Ogarev
Alexander Lebedev. Cheesemaker. Beard age – 5 years.
I used to do speed-skating for the Russian Olympic team, but one day, I realized that I needed to learn a trade and in the end became a cheese-maker. I made my first cheese in my garage, and now I have a cheese dairy.
There's no special meaning to my beard, I just like it. It feels part of me. With a beard, it's almost like I'm in complete harmony with myself. Once I shaved it off and saw a fresh-faced lad staring back at me in the mirror. No one would respect him.
The funny thing is: because we make cheese, I always wear protective caps on my beard. Just like any other hair on the head.
Usually, I'm too busy to visit barber shops. I can go without a barber for up to half a year, I just use a beard trimmer.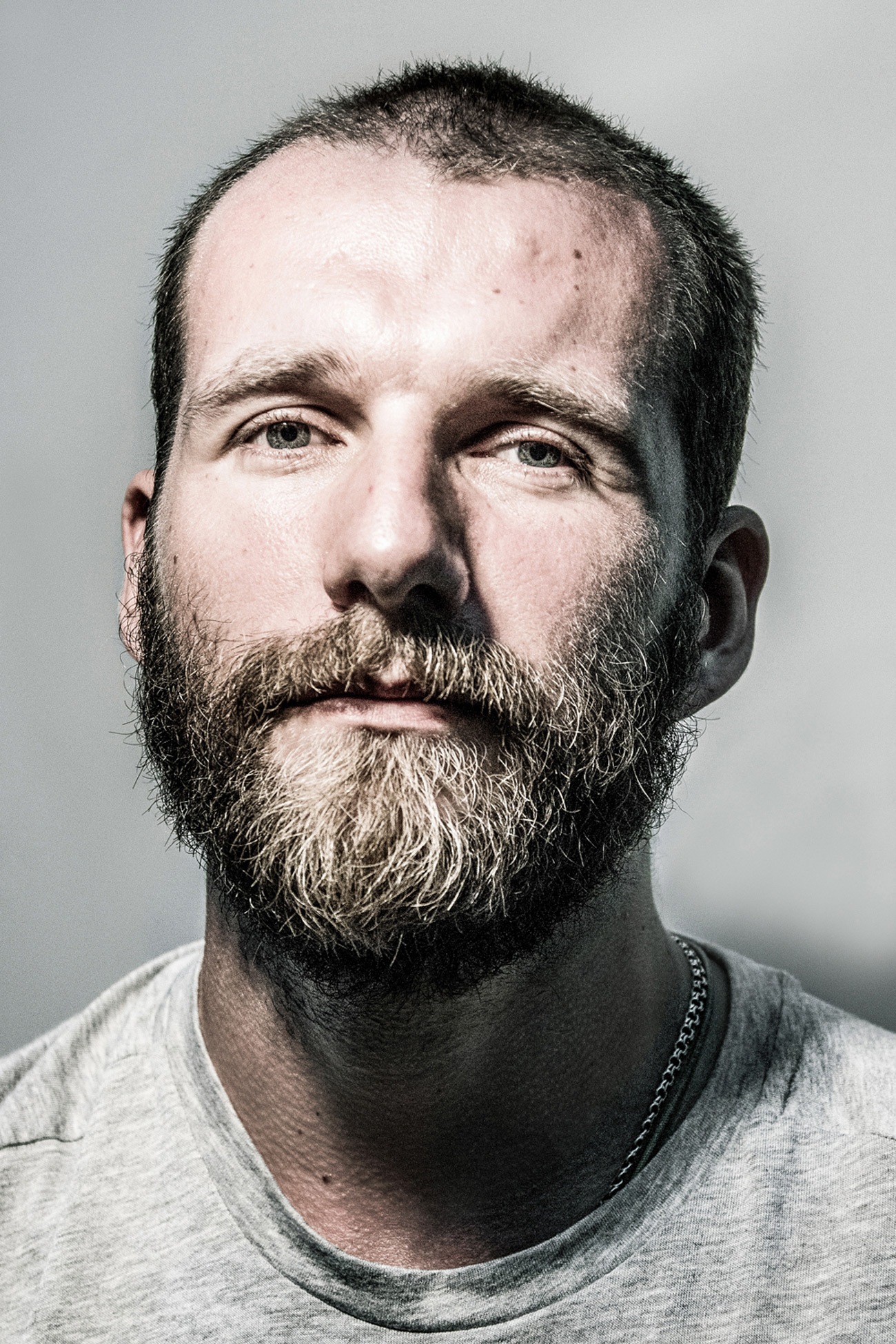 Ilya Ogarev
Sergei Kapitonov, yogi. Beard age – 3 years.
When I was a teenager, I was engaged in track and field athletics. After training, I often felt empty and tired, so my coach suggested yoga. I always had an explosive nature. Art helped me to calm down. I studied at the Surikov Art Institute in Moscow. But yoga changed my life. Eventually, I became a yoga teacher. Also since high school, I've stopped eating meat.
I had a beard even before yoga and everything else. Once a friend told me that "beard" in Russian means "the wealth of the family" and it resonated with me. Besides, I never enjoyed shaving. I had a feeling that it sapped my energy. For four years I didn't shave at all. Curiously, in Buddhism having no hair means that a person has fewer obstacles on his path to knowledge. Yogis, on the contrary, prefer having long hair since it's a way to store up energy.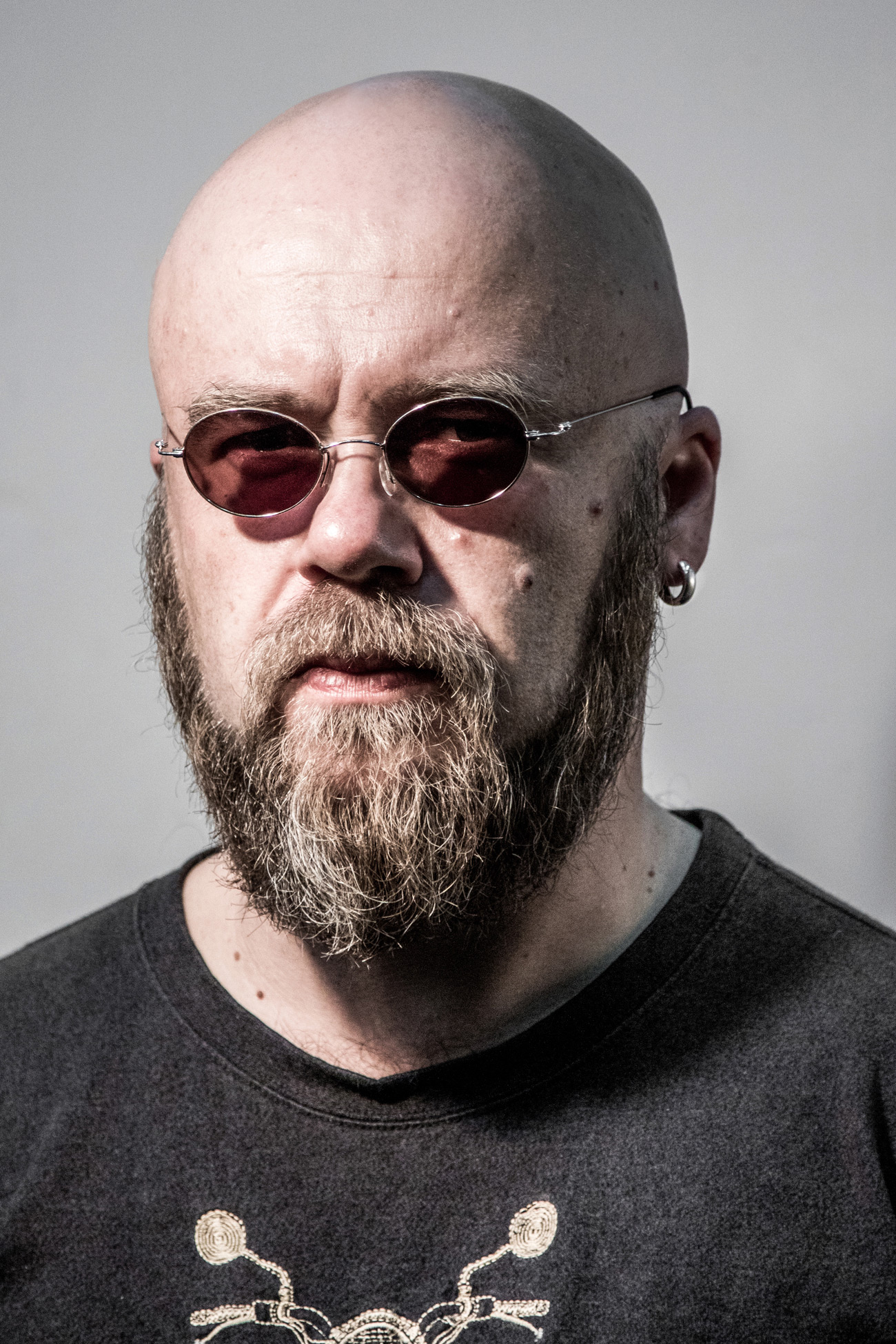 Ilya Ogarev
Alexey Nikolaev, photographer. Beard age – 5 years.
I used to go to a photography club in school, but then kind of pushed it aside. Several years later I started taking photos by myself and then it happened: my first camera, courses, progress — I fell in love with journalism. I think all photographers start like this.
I don't even remember when I didn't have a beard. When I moved to Moscow, the hair on my head somehow stopped growing. I blame the local climate, but anyway I had to start growing some on my face. For a long time I had a goatee, but in 2013, before going to Afghanistan, I grew it and since then haven't changed its length. I did it mostly to "go native" and feel more comfortable as a result. I don't plan on shaving it off anytime soon.
What did my face look like beardless? Well, it's better not to remember. Sometimes, a beard works like a mask: in some situations it's necessary. Once I was traveling in India, one man was so desperate to color it with henna, it was hard to resist. "You'll look like a native,", he told me.
I guess like many bearded smokers, I accidentally burned it a couple of times. Looked very strange. Also I have a rule when it comes to managing my beard: when it starts to compete with me for food, it's time to trim it. I don't really visit barber shops. Usually, I do everything myself. The only place, where I can be totally calm in a barber shop is Turkey. Those old men in local saloons are the best barbers I've ever met.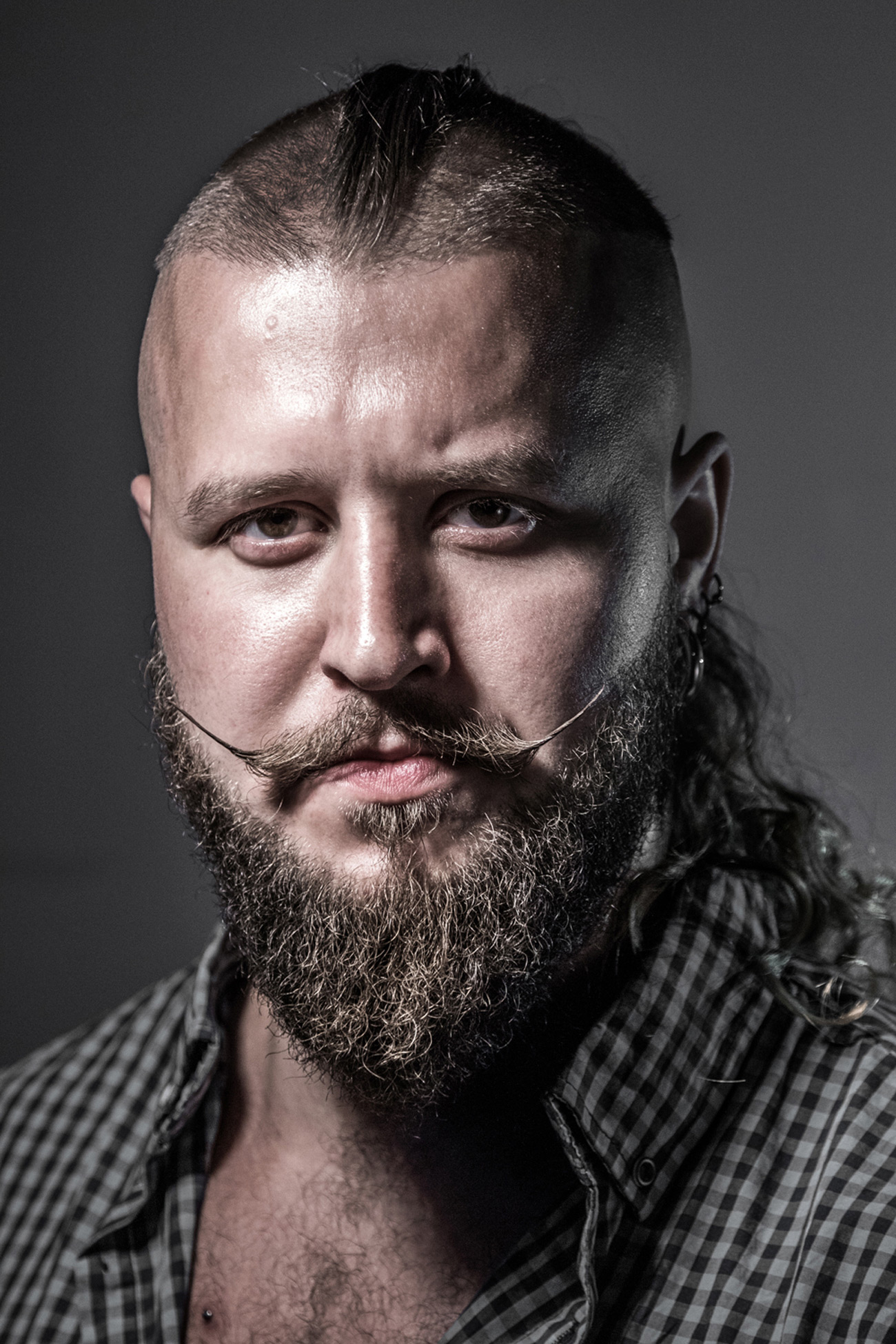 Ilya Ogarev
Viktor Cheremisin, chef. Beard age – 8 years.
Growing up in Moscow, I was a naughty and rowdy-dowdy kid. At sixteen I was lucky to get a job in a restaurant with quality food. Time passed and I'm a professional chef now. I couldn't love my job more, but I also have a hobby: I make real leather accessories and decorations for adventure games. One day I want to have a huge hangar where I can do whatever I want.
I liked using a straight razor for a very long time; I used to have patterns and designs all over my beard. I stopped going to barber shops eight years ago and do everything myself. A beard disciplines you. Once I shaved it off and immediately understood the benefits of having it: it can cover your double chin, pudgy cheeks and scars.
My girlfriend used to call me a bumblebee when I had a beard. When I shaved it off – I became a caterpillar.
I really want people to understand that having a beard doesn't mean you're lazy. Taking care of it is far more troublesome, it's a whole process like women's morning rituals!
Ilya Ogarev
Pavel Naskrenski, marketing specialist. Beard age – 10 years.
I was born and grew up in Belarus, went to an ordinary school. In high school, I studied global art culture and eventually got a diploma in directing. Back home I mostly worked as a photographer and an actor at a children's theater, but in 2016 I decided to move to Moscow. First I had a couple of gigs, but then became part of the coolest marketing company.
I started growing a beard in high school, but since my mom was a teacher at the same school, she made me shave it off every September. I don't like shaving at all, I feel almost "naked" without facial hair. There was a year when I had to stay clean-shaven all the time, during military service. When I left it, I immediately grew it back.
Without this beard, I look like a child. It really completes my personality. In reality, I'm all about fun and positivity and this fire-ish beard proves it.
Sometimes people in the streets ask if it's real. I always laugh: I didn't borrow it, you know. Oh, and sometimes they want to know if I ever dyed it, but no, never. I love my beard and think it looks awesome. How do you grow one? Just wait a couple of months.
If using any of Russia Beyond's content, partly or in full, always provide an active hyperlink to the original material.