Moschaos breaks out in frozen Moscow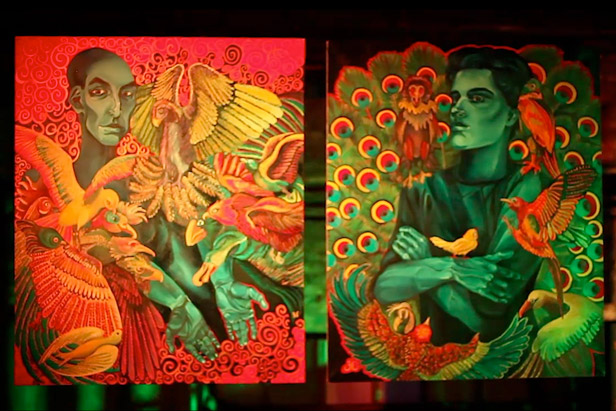 A group of artists and musicians have been working away the whole of frozen February in the workshops of an abandoned factory to the east of Moscow's city-centre – aiming to transform the beaten-up interiors of this space into a new cultural cluster called Moschaos. The action began with a week of Saturnalia – the equivalent of winter solstice festival in Ancient Rome – began on 21 December, and slowly spread out over the whole season.
Behind the curtain of the longest, darkest and coldest time of the year they celebrated the Chinese New Year here – Hailing the Celestial Emperor – with music performances, wushu, and tea ceremonies. The art-music space was decorated by the performers – members of the Russian Patternist group, who believe in the concept of 'life-creativity'. It's an idea based on creating a single shared space for both art and daily life – the act of creativity as a way of life.
This conception has been worked-out and brought into reality by: Sergei Anufriev, Pavel Pepperstein, Valentin Korzhev, Andrei Androsov, Ilya Gureyev, Dan Kryuchkov, Hermes Zygott, Valeria Nibiru, Mitya Nesterov, Maxim Yemelyanov, Maxim Mitinyov, Sergei Prokofiev, Alexei Garikovich, Sergei Medvedev, Vera Zvereva, and Yegor Dmitriev. With the onset of Spring life-creativity promises that the Moschaos space will burst forth in all visible and invisible colours of the spectrum.
All rights reserved by Rossiyskaya Gazeta.