Visit Peterhof, Russian Versaille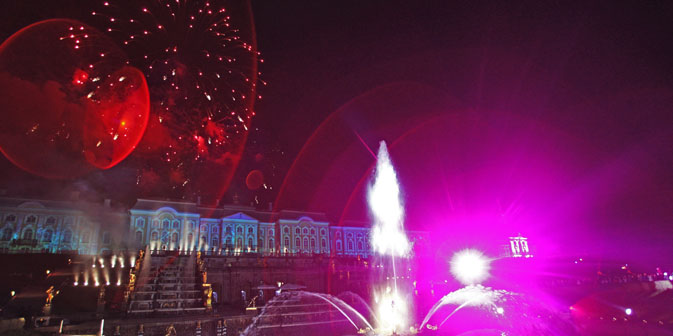 Two hundred years ago Russia had lost its best defender - the military commander Mikhail Kutuzov. Early in 1813 Kutuzov fell ill, and he died on 28 April 1813 just in a year after winning the war with Napoleon.
Peterhof - Russian Versailles from Russia Beyond The Headlines on Vimeo.
This autumn, the closing of the fountains ceremony was dedicated to the Russian victory in the 1812 Napoleonic wars. More than 600 musicians, artists and performers joined multimedia artists and lighting designers to plunge spectators into the atmosphere of the heroic military campaign, the show's creators promise.
Titled "Ode to the Fatherland," the show took audiences to an Imperial ball, the Battle of Borodino, the fire of Moscow and the gallery of heroes of the 1812 campaign, with the use of 3D-mapping technologies.
Peterhof is one of Russia's most famous and picturesque tourist attractions, drawing millions of visitors to St. Petersburg every year. We went to the Russian Versailles to marvel at a Napoleonic ball, learn the history of the many Peterhof's statues and find out how a trick fountain can make tourists get wet.
All rights reserved by Rossiyskaya Gazeta.