Live music and hipster dances in the sand in Moscow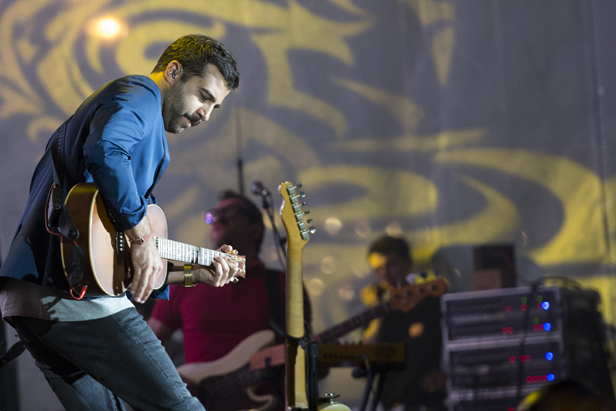 Gorky Central Park of Culture and Leisure has been the most popular place in Moscow this week. While some people come here to play volleyball and frisbee after a long working day, others have gathered in front of a giant stage to watch musicians play at Bosco Fresh Festival, which will last for 8 days.
32 rock bands and pop singers from seven countries are going to perform at the festival for free. Around three bands perform each day. Most of them are from Russia. The organizers expect to see up to 15,000 people every day.
After dark headliners hit the stage. Among them Ivan Urgant - a famous Russian showman, who performed under the stage name of Grisha. One of the most popular Moscow synthpop bands Tesla Boy is going to present it's second studio album "The Universe Made of Darkness".
Foreign acts were also invited to the festival. French clipmaker and musician Woodkid performed with Russian State Symphony Orchestra "New Russia".
All rights reserved by Rossiyskaya Gazeta.