Cinematryoshka: Alexey Balabanov, creating the myth of Russian 1990s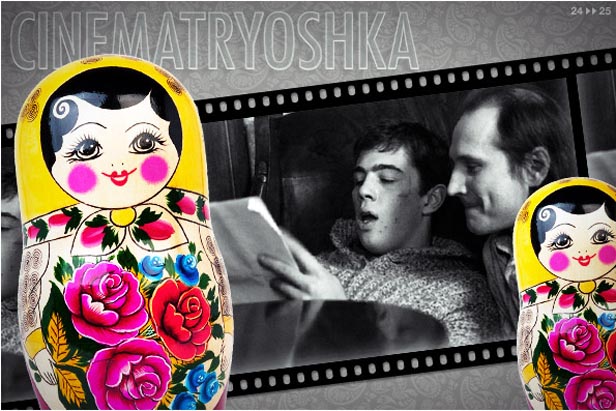 Russian cinema is like a matryoshka: following the recursive method, which in the art criticism is called "mise-en-abîme", it plays with the various meanings. This video-blog is to help you to gain an insight into contemporary Russian cinema.
This time we shall take a retrospective glance at the filmography of the famous Russian director Alexey Balabanov, who passed away recently.
| | | |
| --- | --- | --- |
| Press | | to activate English subtitles |
When director Alexei German passed away in February, some cinema critics announced emphatically that there was only one film director worth knowing left in Russia – Alexei Balabanov. Now, Balabanov is also gone. Both German and Balabanov left unfinished projects; Balabanov had been working on a script with the tentative title My Brother is Dead for a film about Stalin's youth, while German's last film The History of the Arkanar Massacre is being completed by his son Alexei German, Jr. Similarly, Balabanov's last project will most likely be finished by his son, budding filmmaker Fyodor Balabanov
All rights reserved by Rossiyskaya Gazeta.