"Seagull" Valentina Tereshkova: being the first woman in space feel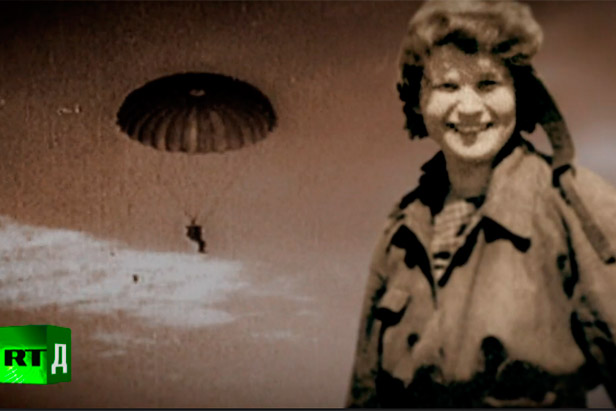 Valentina Tereshkova in space from Russia Beyond The Headlines on Vimeo.
Her father was a tractor driver, her mother a milkmaid. She was an ordinary Soviet girl. After she finished the 7th grade she went to work: first in a tire factory, then at a weaving mill. Soon she joined a parachute club in Yaroslavl and that was the start of her stellar career. Valentina Tereshkova became the first female cosmonaut in space!
All rights reserved by Rossiyskaya Gazeta.