Sharia fashion gets mainstream
"Women in Islam are completely 'aureate,' meaning parts of the body cannot be shown to other people. Women are highly cherished in this religion. It may seem like oppression or coercion, but in fact most Muslim women choose themselves to wear the hijab. A man can request, but not force her to do so. Most of us already wear the hijab by the time we get married," explains 25-year-old Nargiz Baeva.
Since moving to Moscow a year ago with her husband, not only has she got used to the big bustling city and found a way to fully observe her religion, but also opened her first clothing store for Muslim women. It is not the first brand of Muslim clothes in Moscow. But the clothes made by Nargiz are particularly strict: no accentuated figure, no bright colors, very modest and fully Sharia-compliant.
Nowadays even secular fashion displays a certain tendency towards modesty: maxi-skirts and oversized coats are trending more than ever. Therefore, Muslim clothes designers have a chance to engage secular fashionistas.
"A few years ago it was hard to imagine Moscow hosting an event like Wandi Kurban Bazar, a market for Muslim brands of clothing, cosmetics, food, and everything related to lifestyle," organizer Natalia Ichaeva recalls. Now there are plenty of brands, and they are invited by the Russian regions to hold similar events—even regions where historically the Muslim way of life has taken root.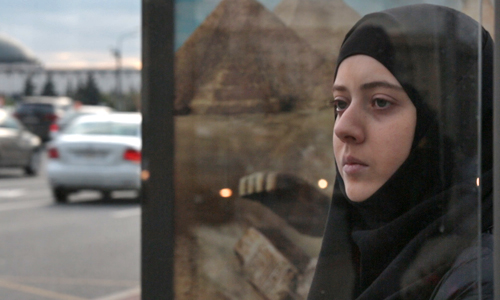 Nargiz got acquainted with Natalia via Instagram. In her personal account Nargiz posts the same things that others do: food, clothes, books, selfies (covering her face with a scarf or a sticker). With a growing number of followers, she decided to tell more about her religion, sharing quotes from the Quran and posting practical advice for young Muslim women.
"When I created an account, I was studying in Egypt. I never imagined I'd become a popular blogger. Some of my followers confessed that they were inspired by me and my look to try on the hijab for themselves. That's nice, but brings with it responsibility." Today, she has more than 79,000 followers.
During her year in Egypt she observed that girls who converted to Islam by their own choice - French, Belgian, and others - dressed more strictly and were generally more attentive to the rules of Sharia than ethnic Egyptian Muslims, who considered wearing the niqab as something outdated, too conservative. They are more likely to adopt a Western way of living.


Muslim women in Moscow and the Caucasus
Islam in Russia is most widespread in the Volga regions of Tatarstan and Bashkortostan (see the story of Katya) and the Caucasus in Chechnya, Ingushetia, Kabardino-Balkaria, and Dagestan. According to Nargiz, Islam in the Caucasus is stricter: "I think, tatars are more Russified and often detached from their religion. In the Caucasus, we were brought up in Islam and we must observe it." On the other hand, she admits that due to various biases and the risk of being labeled a radical Muslim, in the Caucasus she would not wear the the niqab or something assosiated with radical image: "In Chechnya, even if you wear only black shapeless clothes, you can have problems."

Another interviewee Dina is originally from Kabardino-Balkaria, but has been living and working in Moscow for a few years. She observes all the religious customs, but contrary to Nargiz, she doesn't wear the hijab at all.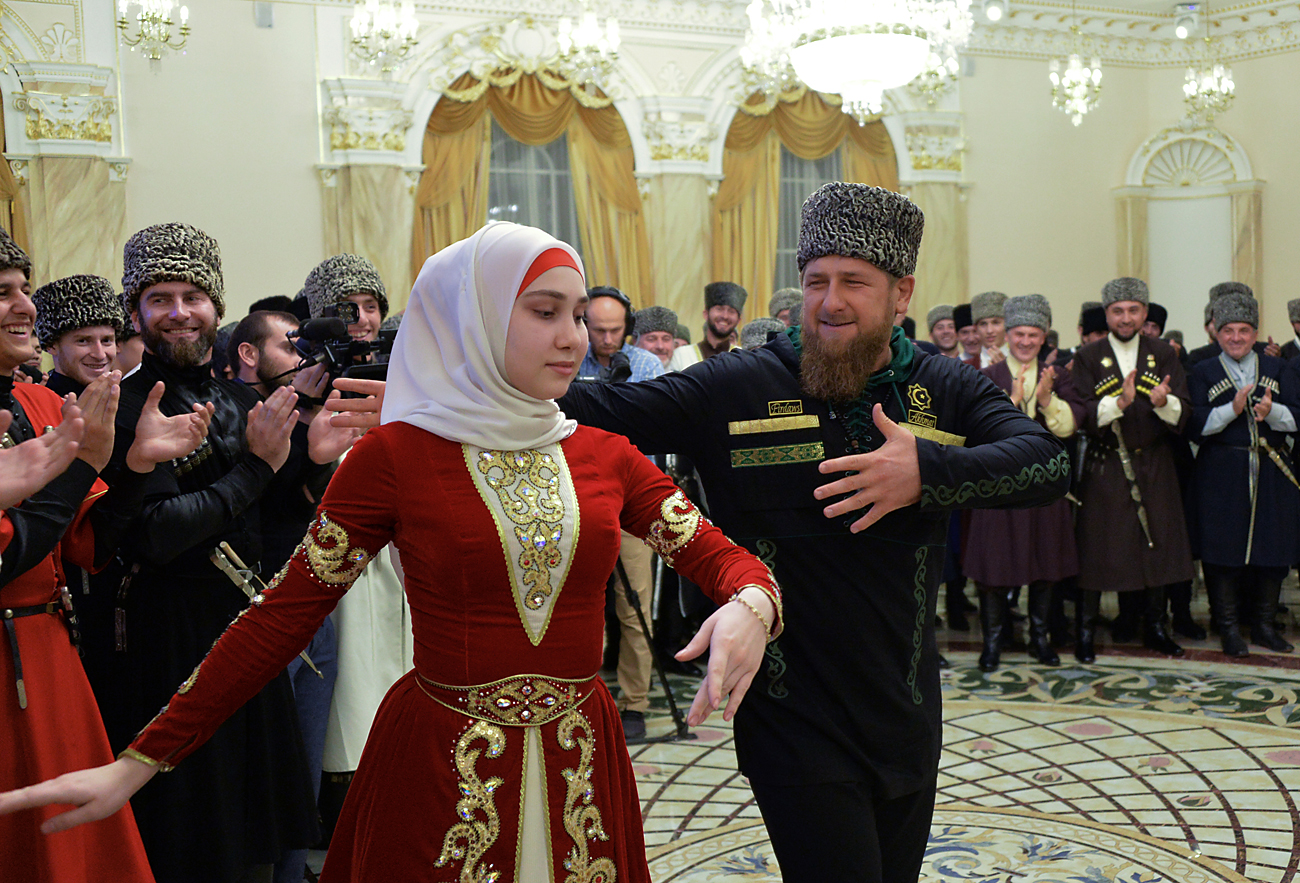 In theory she believes that the hijab is a mandatory attribute of a Muslim woman, but wearing it in her home region can lead to negative consequences. Dina considers herself a Muslim feminist, but does not regard the hijab as a symbol of the oppression of women:
"On the contrary, it lets them remain separate from the aggressive male world. In my home region I was used to 'mansplaining' and the continuous attempts to belittle me with the words, 'You're a girl,' 'Girls don't say that,' 'Girls don't behave that way.' There's constant pressure and a duty to have a lot of children. Girls start work expecting to go on maternity leave one day. But in Moscow, it's the opposite. At job interviews the employer asks you with suspicion: Are you going to have children any time soon?"

Talking about family, and her role in it, Nargiz says: "I don't want to be a superwoman. Men should have their role, and women their own. Every woman sooner or later understands that what she really wants to be is obedient. We were born for that, it's the source of our harmony." Her mother and grandmother are far from being strict Muslims; she describes them as self-sufficient and strong-willed. Nargiz notes that it's true for many Russian women — they tend to be hyperactive, and that leads to a mixing of the gender roles. Men become weak and inattentive, and women in response take more and more responsibility — it's a vicious circle.
So finally, what is Muslim beauty?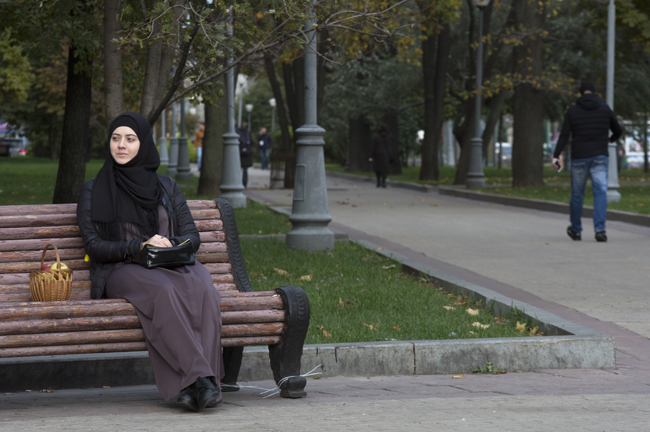 Answering the question about beauty, Nargiz defines it as spiritual purity, modesty, and (the main concept in Islam) obedience or submission. Submission to God, then husband, then parents, in that order.
We put the same question about beauty to art historians and philologists, market visitors, and employees at the cafe where we met Nargiz, among them Muslims, Christians, and secular people.
Judging by the variety of answers and points of view, the level of comfort that Nargiz experiences here doesn't seem paradoxical at all, since in Moscow people are ready to accept any type of beauty, any physical appearance and the ideology behind it. Moscow, with its ethnic and religious diversity and faster pace of life, where people don't pay much attention to each other, is an easier place to observe strict Islam.
Nargiz links her future with Moscow. She says that if ever Moscow didn't work out she'd move to London, because there it's even easier.

All rights reserved by Rossiyskaya Gazeta.