Moscow courts South Korean investment in Russian Far East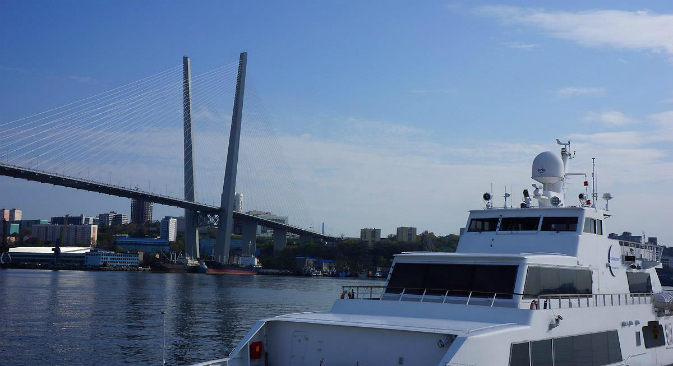 The view of the bridge over the Golden Horn bay in Vladivostok.
Yulia Shandurenko
Russia, South Korea agree to expand business ties
Russia has invited South Korean firms to pay more attention to its development projects in the Russian Far East, Yonhap cited the South Korean Foreign Ministry as saying.
The countries agreed to "expand their reciprocal ties in various fields," during a policy coordination meeting in Moscow between South Korea's Deputy Foreign Minister Kim Hong-kyun and his Russian counterpart Igor Morgulov, according to the report.
Morgulov invited South Korean companies to invest in the agriculture, fishery, logistics, science and technology, and energy industries in the Russian Far East, the news agency said.
All rights reserved by Rossiyskaya Gazeta.