Russia to North Korea: Return to 6-party talks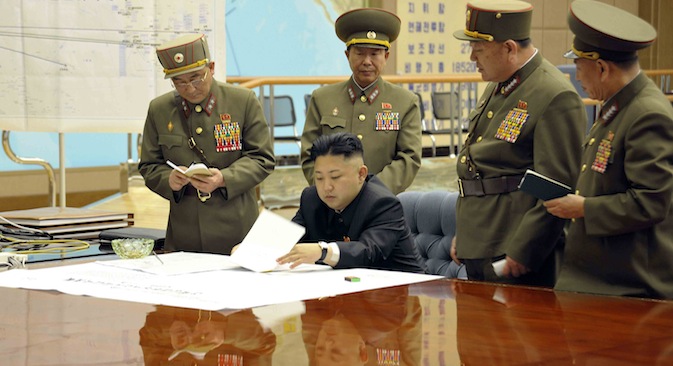 Moscow is trying bring Pyongyang back to the negotiating table.
Reuters
Russian Foreign Ministry reminds Pyongyang of 2005 Joint Statement.
Russia, which supported the latest UN sanctions on North Korea this week, has called on Pyongyang to return to the 6-party talks on denuclearization.
In a statement released on March 3, the Russian Foreign Ministry said Russia "hopes North Korea returns to the negotiating table as agreed upon in the Sept. 19, 2005, Joint Statement."
The 2005 joint statement made by Russia, the U.S., China, Japan and North and South Korea pledged to work towards a nuclear weapon-free Korean peninsula.
While reaffirming its commitment towards UN-backed sanctions on North Korea, the ministry added, "We also expect that the essence of the UN Security Council's resolution will not be interpreted as grounds for worsening the economic and humanitarian condition of the DPRK (Democratic People's Republic of Korea) citizens."
"This is the largest deal in Gazprom's history based on the size of financing obtained directly from one credit organisation, and the first bilateral credit deal with a Chinese bank," Gazprom said.
All rights reserved by Rossiyskaya Gazeta.