Russia to persuade North Korea to return to talks - Lavrov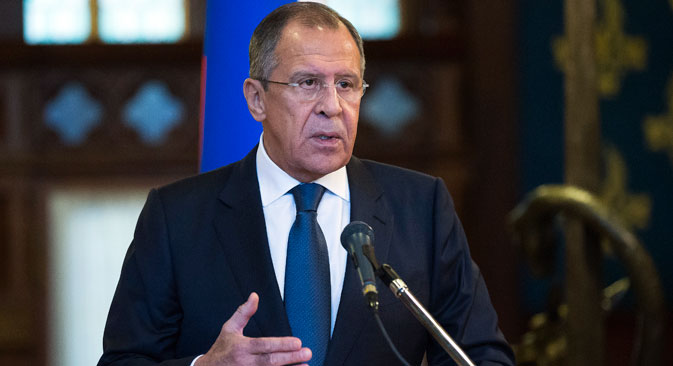 Russian Foreign Minister Sergey Lavrov.
AP
Moscow will work to influence Pyongyang, the Russian Foreign Minister said.
Moscow will attempt to persuade Pyongyang to return to the negotiating table on the nuclear issue and cooperate with the International Atomic Energy Agency (IAEA), Sputnik News cited Russian Foreign Minister Sergei Lavrov as saying.
"We have been cooperating (with the United States) in the same way on the Iranian nuclear program, because we don't need new nuclear powers and at the same time we need to protect the universal right of every state to nuclear energy, which we did, once the agreement with Iran was reached," Lavrov was cited by the website as saying on a Russian television channel.
"We don't need North Korea having nuclear weapons, nuclear-related ambitions and making threats," the Russian Foreign Minister added. "We will be working to influence it and return the situation to the negotiating table and cooperation with the International Atomic Energy Agency."
All rights reserved by Rossiyskaya Gazeta.