New Indonesian ambassador assumes charge in Moscow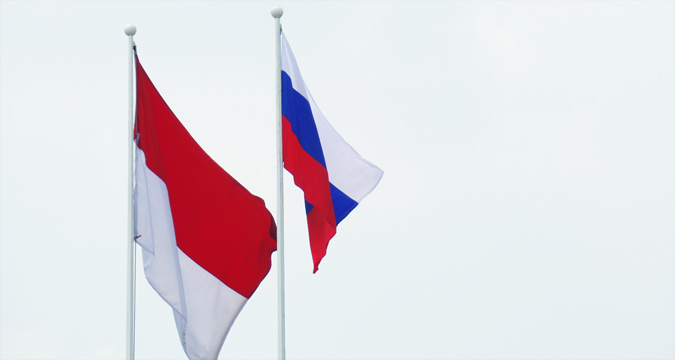 Wahid Supriyadi is the new ambassador of Indonesia to Russia and Belarus.
Fauzan Al-Rasyid
Wahid Supriyadi has also been accredited to Belarus.
Wahid Supriyadi, a career diplomat who has served in Australia and the UAE, has assumed charge as the Indonesian ambassador to Russia.
Supriyadi, who last served as the Special Advisor to the Minister on Economy, Social and Cultural Issues in the Indonesian Foreign Ministry, was the ambassador of Indonesia to the United Arab Emirates from 2008 to 2011.
He replaces Djauhari Oratmangun who will return to Jakarta to work in the Foreign Ministry.
Supriyadi has also been accredited to Belarus and will soon present his credentials to Russian President Vladimir Putin and Belarusian President Alexander Lukashenko.
All rights reserved by Rossiyskaya Gazeta.