Russia's Pacific Fleet takes part in Komodo 2016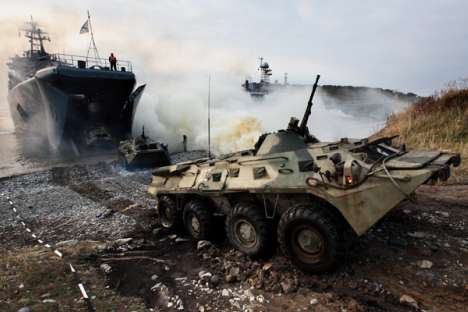 Tactical exercises on the Klerk military range with air assault units, Pacific Fleet ships, army and attack aircraft of the Eastern Military District.
RIA Novosti / Vitaliy Ankov
35 countries are participating in the drills off Padang, Indonesia
Warships from Russia's Pacific Fleet are taking part in the Komodo 2016 international naval drills off Padang, Indonesia.
The Pacific Fleet warships include the Admiral Vinogradov, a Project 1155 anti-submarine ship, Fotiy Krylov, a rescue vessel and the Irkut tanker.
The Russian Navy is taking part in the drills for the second time, according to TASS.
35 countries including the U.S., China, Japan, India and Australia are taking part in the exercises.
All rights reserved by Rossiyskaya Gazeta.