Russia in favor of expanding military ties with ASEAN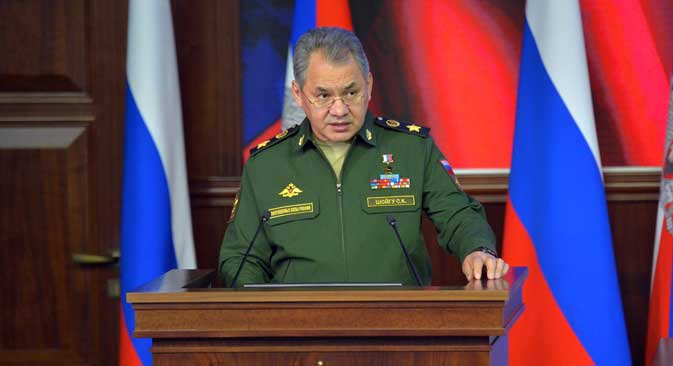 Russian Defense Minister Sergey Shoigu.
Kremlin.ru
Sergey Shoigu says Russia-ASEAN military ties benefit the Asia-Pacific
Russia is in favor of boosting military cooperation with ASEAN countries, Russian Defense Minister Sergey Shoigu said on April 26.
"We positively assess the general attitude of developing cooperation in the military sphere," Shoigu was cited by TASS as saying. "We think that expanding military ties in the Russia-ASEAN framework is in line with the interests of not only our countries but also of the whole Asia-Pacific Region."
Defense ministers from each ASEAN country are in Moscow this week for an informal meeting with Shoigu.
All rights reserved by Rossiyskaya Gazeta.