Russia to host ASEAN defense ministers this week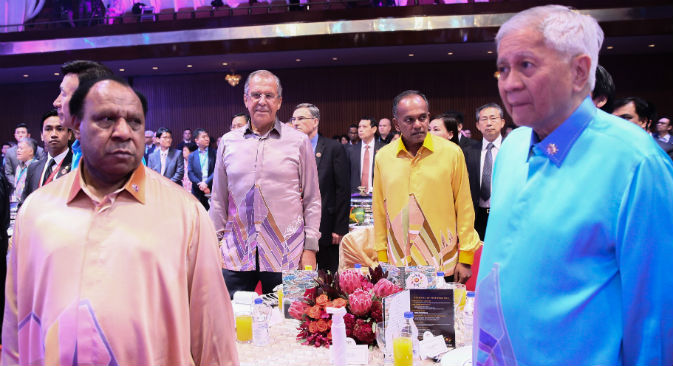 Sergey Lavrov at a dinner for delegates of the ASEAN Ministerial Meetings in Kuala Lumpur, August 5, 2015.
Russian Foreign Ministy
Defense ministers from each member will take part in the informal meeting.
Russia will host an informal meeting with ASEAN defense ministers in Moscow on April 26-28.
Defense ministers from each ASEAN member will be in Moscow for the multilateral talks with Russian Defense Minister Sergey Shoygu.
This will be the second visit of Thai Deputy Prime Minister and Defense Minister Prawit Wongsuwon to Russia this year.
The 20thRussia-ASEAN summit will be held in Sochi in May 2016.
All rights reserved by Rossiyskaya Gazeta.