THAAD deployment not targeting Russia, China - South Korea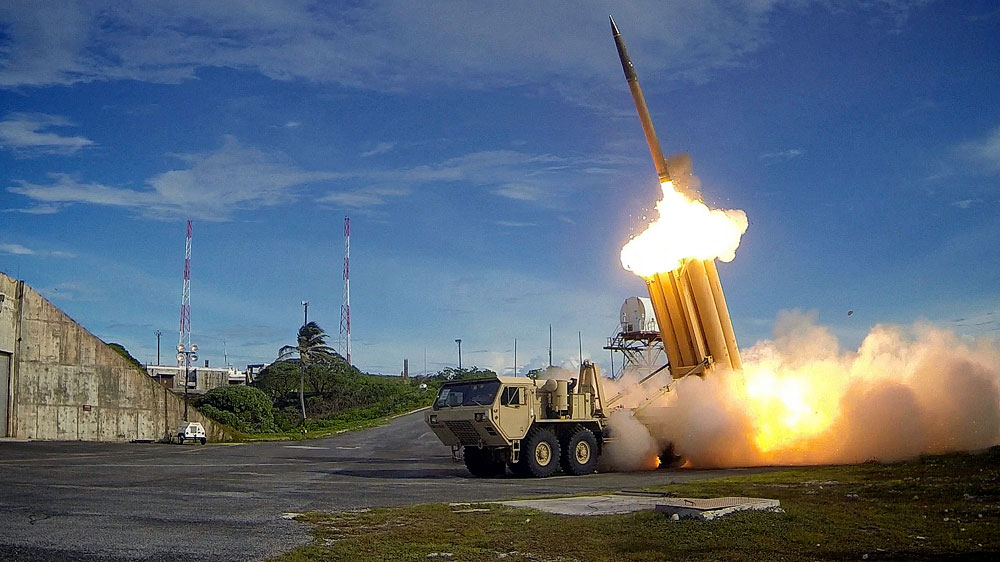 The U.S. will deploy its THAAD system in South Korea.
Reuters
Yun Byung-Se says deployment is in response to North Korean threat.
The U.S. Terminal High Altitude Area Defense (THAAD) system to be deployed in South Korea is not targeted at Russia or China, South Korean Foreign Minister Yun Byung-Se was cited as saying on July 11 by Sputnik News.
The South Korean Foreign Ministry said on July 8 that the U.S. would deploy the THAAD missile defense system in the country to counter threats from North Korea.
THAAD Test. Source: YouTube/ LockheedMartinVideos
"In particular, with regard to China and Russia… we stressed that we are basing our decision on the right to defend ourselves from North Korea's nuclear weapons and ballistic missiles which are daily increasing in number," Yun said, according to Sputnik News.
"Such actions, no matter how they are explained, very negatively affect global strategic security, adherence to which is so often discussed by Washington," the Russian Foreign Ministry said in a statement on July 8. "They may also result in escalation of tensions in the region, new difficulties for resolving acute problems of the Korean Peninsula, including the task of its denuclearization."
China also raised concerns about the THAAD deployment in South Korea.
"The decision to deploy THAAD on the Korean Peninsula will not contribute to ensuring peace and stability there, as well as it will not facilitate the process of resolving Korea's nuclear problem," Chinese Foreign Ministry spokesperson Lu Kang was quoted by TASS as saying on July 11. "This will also harm China's strategic interests in the sphere of security. China will take corresponding measures to protect its interests."
All rights reserved by Rossiyskaya Gazeta.