How much money does a Russian family of 3 need for a 'normal life'?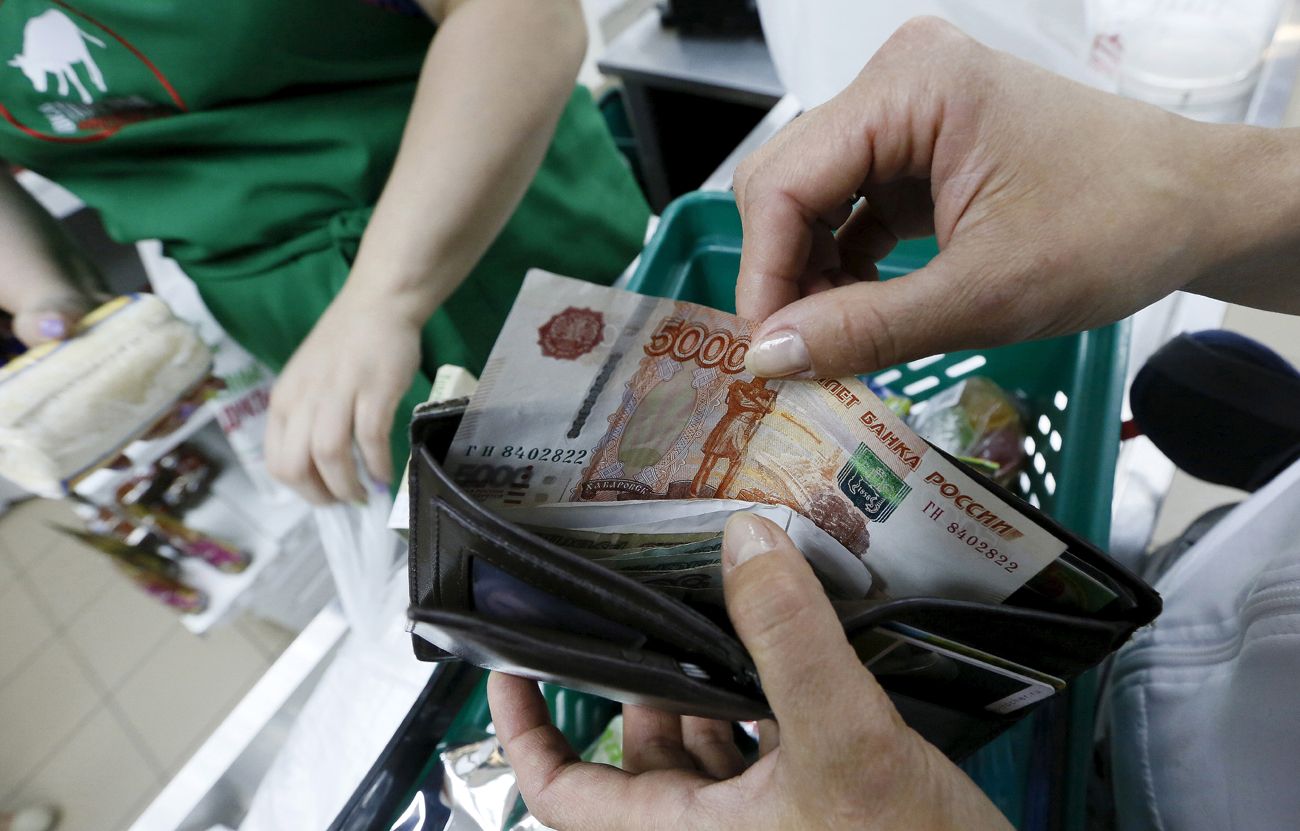 Poll: Russian family of three needs $1,484 a month for 'normal life.'
Reuters
The independent research foundation Romir has released results of a national poll about salaries in Russia. The poll asked respondents about the monthly salary needed for a family to live a normal life in Russia. The current average desired salary exceeds inflation, suggesting a hike in citizens' overall financial ambitions.
In April, as a part of a national poll, the research foundation Romir asked respondents a standard question — how much must a family of three earn monthly to lead a normal life? In a press release, Romir reports that Russian citizens' budgetary demands have increased relative to previous years.
The most popular answers this year and in past years were 45,000-60,000 rubles ($799-$1,065) and 60,000-90,000 rubles ($1,065-$1,597), totaling 22 percent and 24 percent of respondents, respectively. The share of these answers dropped relative to previous years. The amount of citizens (17 percent) who price normal life for a family at 90,000 to 120,000 rubles ($1,597-$2,130) per month did not change. However, the share of citizens who responded that over 120,000 rubles ($2,130+) is needed increased significantly — from 10 percent last year to 22 percent this year.
In sum, about every sixth family (17 percent) is ready to settle for a budget up to 45,000 rubles ($799) per month. About two thirds of those polled (63 percent) are content with having a monthly salary from 45,000 to 120,000 rubles ($799-$2,130). Every fifth respondent (22 percent) would like to have over 120,000 rubles ($2,130+) to provide a "normal" life for a family of three.
The current desired average salary reached 83,600 rubles ($1,484), which is 11,800 rubles ($209) more than the real average salary. The current desired average is the highest since these measurements were recorded and is a 15 percent increase from last year. The 15 percent increase in average salary demand exceeds the year's inflation of 5.6 percent. Romir suggests that the consumer's personal experience with the economic crisis and the increase in prices could outweigh official statistics.
The release also reports significant differences between sex, age, and environment. Women tend to be more moderate than men in financial inclinations, young people have higher expectations than the elderly, and residents of highly populated urban areas have higher demands than residents of smaller towns.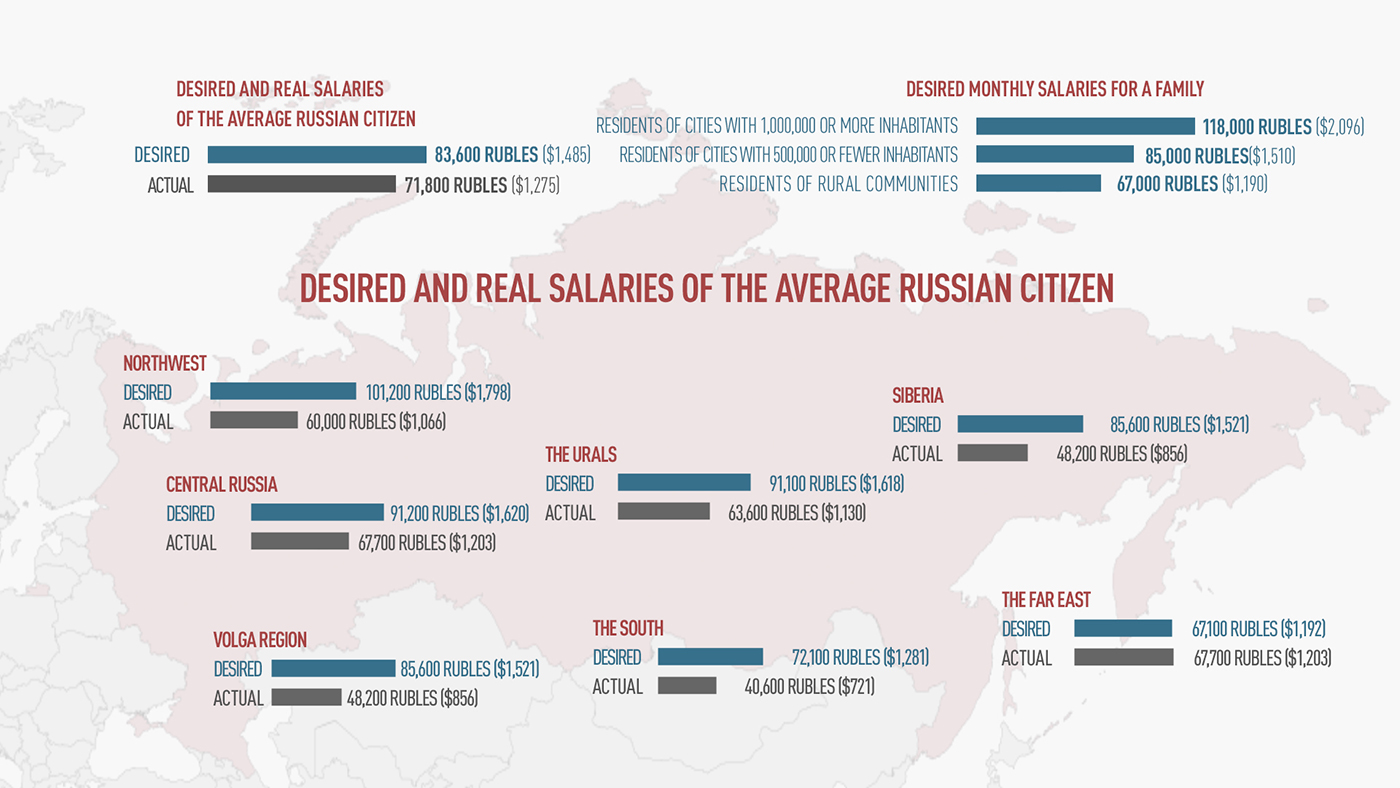 Source: Stepan Zharky
If using any of Russia Beyond's content, partly or in full, always provide an active hyperlink to the original material.