Meet Alexander Ivanov: The 'typical' Russian man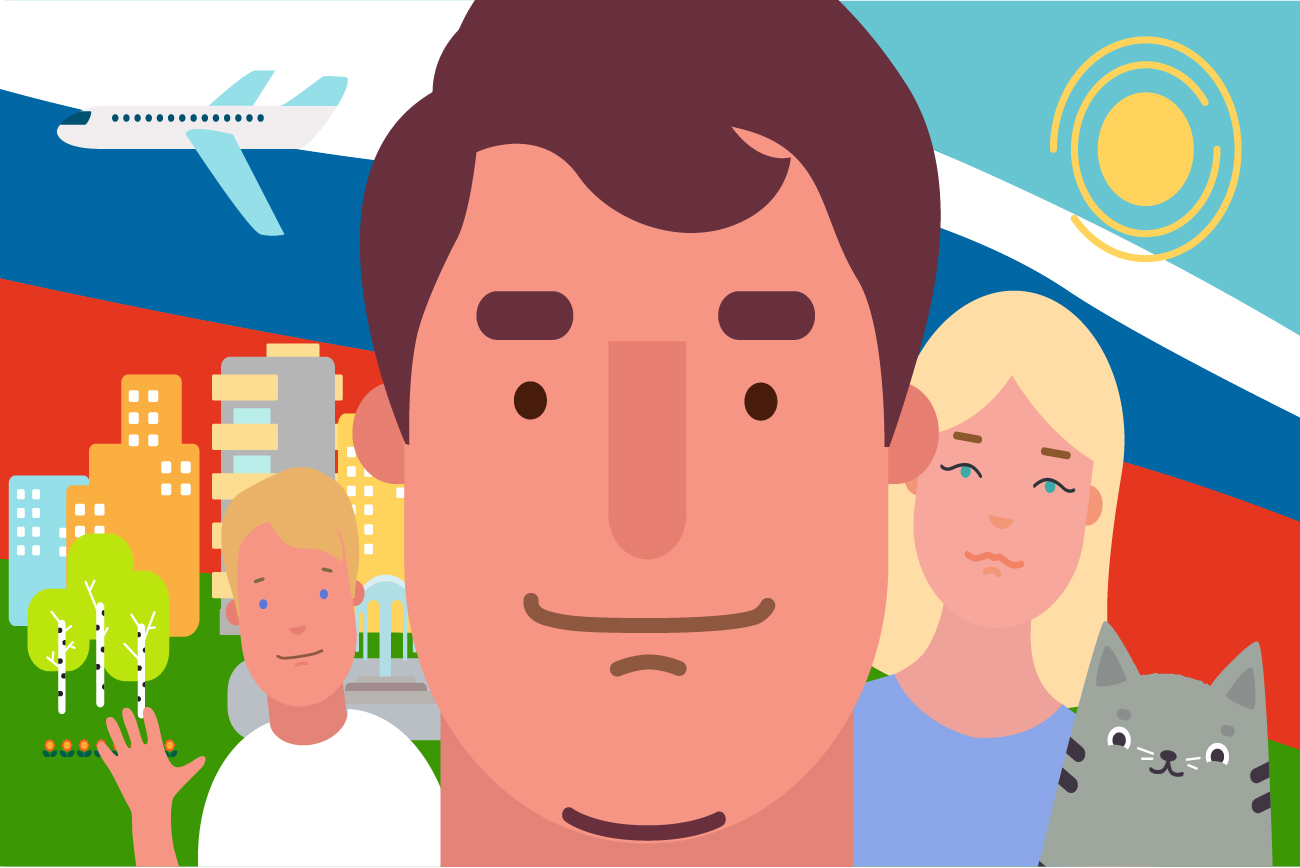 The average Russian is interested in politics but passively – he is reluctant to play an active part. He's more or less a conservative and believes stability is more important for the state than reforms.
Alena Repkina
Having studied statistics from various sources*, we've compiled a portrait of a typical Russian male. Statistics suggest he's 40-years-old, works in retail or as a driver, has a wife and two children – and a cat. He's also a big fan of Putin.
The typical Russian man is called Alexander, the most popular male name in the country since the 1950s. The most common surname is Ivanov. Generally speaking – and this article is all about 'generally speaking' – this is the case, but in different regions other names are more common. Over 190 ethnic groups live in Russia and in Makhachkala (the capital of Dagestan, 1,587 km south of Moscow) for example the most widespread male name is Magomed – Alexander Ivanov might be regarded as a rather exotic character there. But given ethnic Russians make up the majority of the country's 143.5 million inhabitants, Alexander, or Sasha for short, fits the bill.
Life with loans and Android
If the statistics are to be believed, the average Russian man – Sasha Ivanov in this case – lives in a city with a population of under one million, probably in the country's regional center. Sasha, nearing middle age, has most likely (reluctantly) waved goodbye to his carefree youth and become a responsible citizen.
At forty-years-old, he has a family and is holding down a regular job in retail or as a driver but for him work is not the be-all, end-all. Sasha views his employment as simply a way of maintaining his livelihood and rather frustratingly a third of his monthly pay packet goes towards loan repayments. His salary is 35,744 rubles ($635 dollars) a month but deep down he believes he deserves more.
Family life takes precedent over economic worries – first and foremost, it's his loved ones that bring him happiness. Source: RBTH/YouTube
At home Sasha has a wife and a child, and most likely a cat (Russians' favourite pet). His wife is called Yelena - the most popular woman's name in the country. Sasha and his family do not live in luxury but they are comfortable. Each family member enjoys an average living space of 24.4 sq m, and they have two TV sets, a computer, and a washing machine. Like 70 to 80 percent of Russians, Sasha uses an Android smartphone (and checks the internet every day). Most likely, he drives a Russian-made car or an inexpensive foreign model (so if he's prone to having a mid-life crisis he probably won't be driving a red sports car any time soon).
Like most Russians, Sasha doesn't smoke but occasionally has a few drinks. Anyway, if one is to believe the statistics, in recent years he's been drinking less. Experts put this down to the economic crisis, saying Russians have less money to spend on beer etc., and a ban introduced in 2013 prohibiting the sale of booze past 11 p.m. Sasha's favorite tipple is beer and he typically knocks back about 60 liters a year, which works out at about 120 pints. He prefers to spend his holidays in warm places and is pretty happy about the fact that Russians can now fly to Turkey again, given charter flights have been resumed after Ankara shot down a Russian fighter jet in 2015.
Putin good, poverty bad
Sasha is interested in politics but passively – he is reluctant to play an active part. He's more or less a conservative and believes stability is more important for the state than reforms. This may reflect the fact that, being born in 1977, he lived through the disintegration of the USSR in 1991. However, he is proud of Russia's past, such as the Great Fatherland War and 20th century leaders including the likes of Leonid Brezhnev.
At the same time, Sasha Ivanov supports President Vladimir Putin firmly and approves of his policies (Putin's popularity rating was 82.7 percent in March to April). Putin is also the most trusted of all politicians; Defense Minister Sergei Shoigu and Prime Minister Dmitry Medvedev are in second and third place respectively (by a large margin – despite the recent ant-corruption protests that raged through around 100 Russian cities).
Sasha's trust in the president doesn't extend to the state system in general though. He regards Russian society as unfair, above all because of income inequality. With a family to look after and debts to repay, Sasha worries about money. He believes Russia's main problems at present are rising living costs and the impoverishment of the population. He thinks the state should help the people by distributing the budget, first and foremost, in favor of healthcare and the social sphere.
Russia is a great power but family is the most important thing
Sasha follows world affairs and is pleased with Russia's foreign policy on the international arena – according to opinion polls, it's precisely foreign policy that people in Russia are most satisfied with (particularly compared with economic and social policies). Sasha doesn't much like the U.S., believing that it plays a negative role in the world. For the same reason, he's not happy with the EU and Ukraine; by contrast, he really likes Belarus and China.
Like most Russians, Alexander is a patriot; he regards Russians as a great people and is confident that his country should preserve its role as a major global power. He believes that Russia currently faces a military threat from other states but is in no doubt, that if needed, the army will repel this threat. After the recent terrorist act in St. Petersburg on April 3 he now thinks about terrorism more frequently and feels uneasy. Still, despite everything, Alexander Ivanov is an optimist who views himself as a happy man. According to pollsters, the most important thing for him is that his family is well, that no-one is ill or arguing. Family life takes precedent over economic worries – first and foremost, it's his loved ones that bring him happiness.
* For this article the author used data from VTsIOM (All-Russian Center for the Study of Public Opinion), the Public Opinion Foundation, and Levada Center; the academic work "On the Statistics of Russian Surnames" by A. Zhuravlyov; and publications in Moskovsky Komsomolets, Vedomosti, Gazeta.ru, and Tinkoff Journal.
If using any of Russia Beyond's content, partly or in full, always provide an active hyperlink to the original material.