Why Russia and Japan should improve their bilateral relationship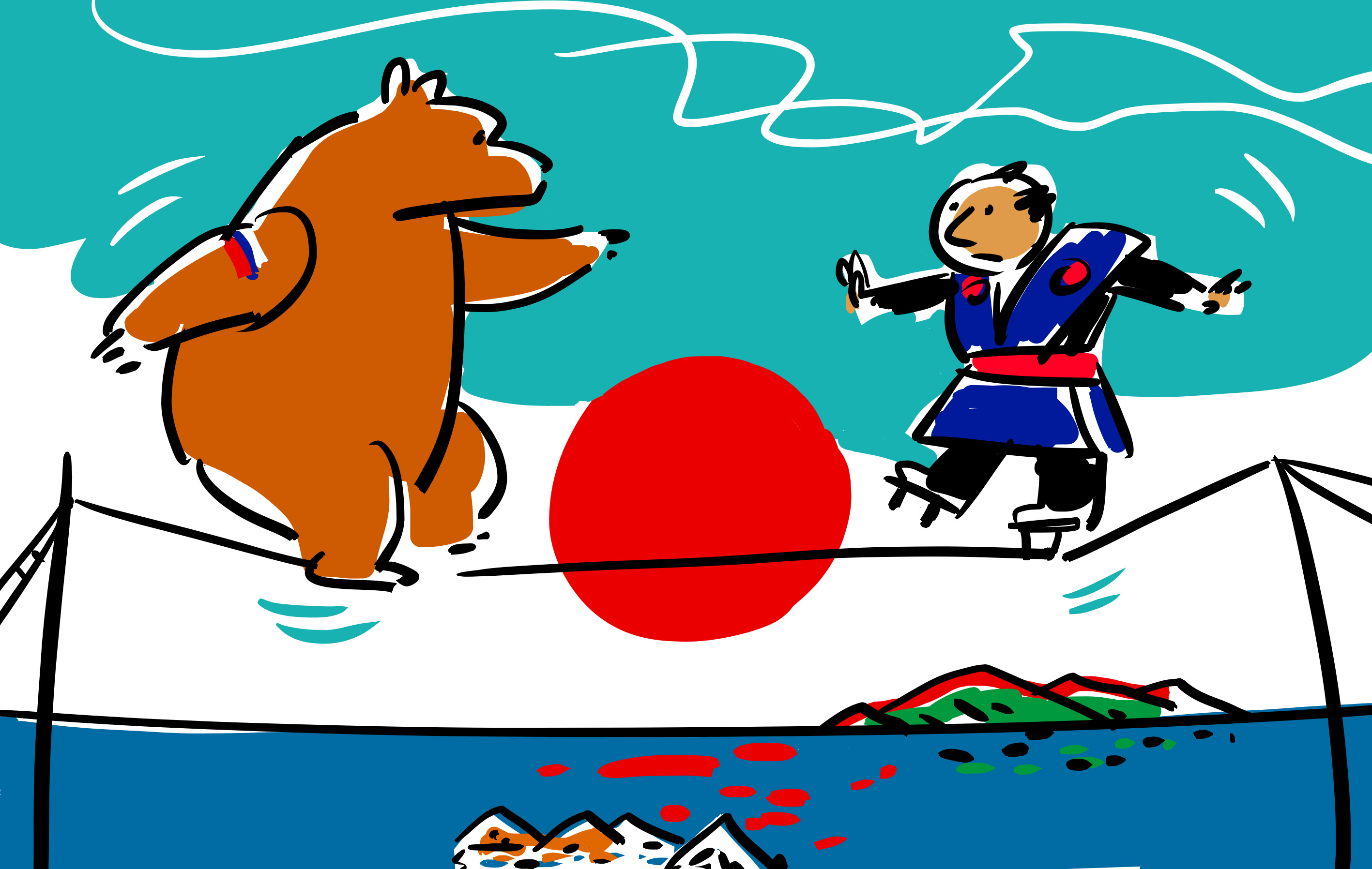 Moscow has long sought a way to counter the U.S.-Japan defense alliance in the Asia-Pacific while reducing its dependency on China as an Asian partner. Improved ties with Tokyo could be the answer.
Just when it seemed that relations between Tokyo and Moscow appeared to be moving in a positive direction, Russia announced on Mar. 25 that it planned to deploy missile defense systems and military drones on the disputed Kuril Islands by the end of the year. It is precisely these islands that have been the focal point of tensions between the two countries ever since the end of World War II. What remains to be seen is how the latest move impacts relations between Moscow and Tokyo.
For Russia, any attempts to forge better relations with Japan should be seen as part of its "Pivot to the East."
Russia's strategy not only seeks to enhance its presence in the Asia-Pacific, but also to avoid limiting its list of partners in East Asia to China. Japan and Russia have especially found ample opportunity to conduct a coordinated response to the most recent security crisis in North Korea.
Japan and Russia have also sought to increase their economic and financial ties, which are particularly important for the development of the Russian Far East.
Russia's outreach to Japan goes farther back than the latest developments on the Korean peninsula. One year before the crisis in Ukraine, Japanese Prime Minister Shinzo Abe visited Moscow to discuss Japan-Russia collaboration on a variety of fronts.
One potential reason for Tokyo's desires to shore up Japan-Russia ties is the prevention of the possible development of a China-Russia axis. Because the Japan-U.S. alliance represents one of the largest hard power factors in Northeast Asian security, the most plausible alternative is a strengthened China-Russia partnership.
While the containment of China remains the primary purpose of the Japan-U.S. defense apparatus, U.S. strategic containment of Russia also continues to be an important factor in the Japan-U.S. alliance, which comprises one key flank of the American strategic posture in Asia.
Therefore, as Japan and Russia seek a greater level of rapprochement and cooperation in the international arena, a major factor in Japan's defense relationship with Russia is Japan's alliance with the United States. In an attempt to maintain its own strong position in the Asia-Pacific, the U.S. seeks to limit potential Russian military influence in East Asia.
The current state of Japan-U.S. relations in this regard can be described as a microcosm of the Western-centric international order, which runs contrary to Russian designs for the creation of a polycentric global system of interstate relations.
If the government in Tokyo sees it as being better for Japanese interests to build a closer defense relationship with Moscow, its efforts may be hamstrung by its commitment to the U.S., and will require delicate and nimble maneuvering on Japan's part.
Anthony V. Rinna is a Russia and Eurasia analyst for the SinoNK scholarly research group.
This is an abridged version of an article first published by Russia Direct
The opinion of the author may not necessarily reflect the position of Russia Direct, RBTH or its staff.
All rights reserved by Rossiyskaya Gazeta.