Russia, India discuss anti-terrorism cooperation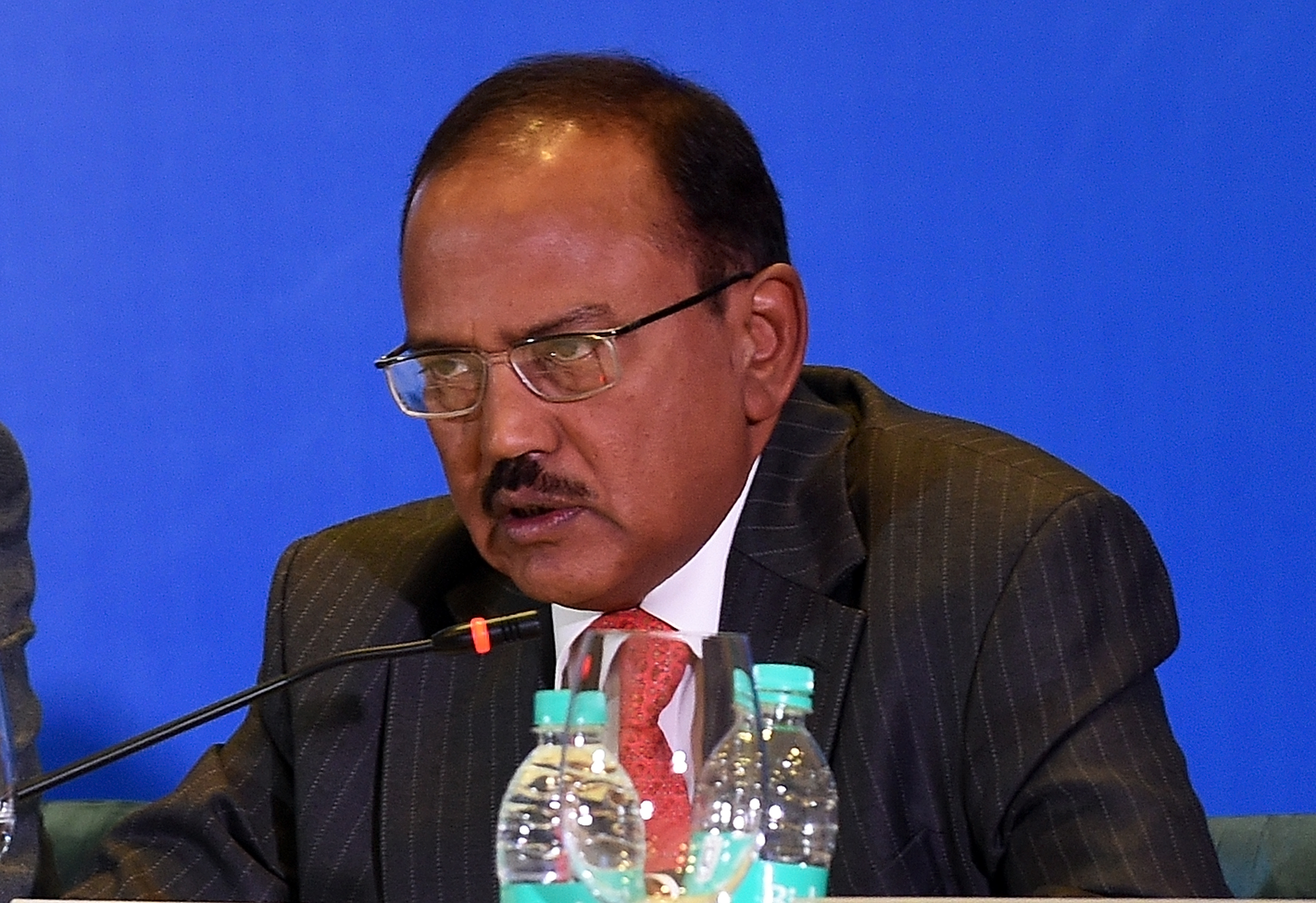 Ajit Doval was in Moscow on Jan. 30-31. Source: AFP
Ajit Doval held talks with Nikolai Patrushev in Moscow, while a Russian delegation visited New Delhi for counter-terrorism consultations. The countries agreed that all UN members must comply with the UN 1267 Sanctions List processes for blacklisting terrorists.
High-level officials from Russia and India held a set of meetings this week in Moscow and New Delhi, as the countries discussed strategies to tackle the growing threat of terrorism.
On Jan. 30-31, Ajit Doval, India's National Security Advisor visited Moscow, where he held talks with Nikolai Patrushev, Secretary of Russia's Security Council.
"The two sides discussed issues of mutual bilateral, regional and global interest, with a special focus on security and defence cooperation between both sides," the Indian Ministry of External Affairs said in a press release on Feb. 1. "They noted with satisfaction the ongoing cooperation between them in meeting threats to their national security, particularly those emanating from terrorism in their respective regions, and unequivocally reaffirmed their intention to continue to work together to confront these challenges."
No further details about the meetings were divulged by either side. Sources close to the Indian Ministry of External Affairs told RIR that the sides discussed the situation in Afghanistan.
"Indian concerns over false media reports that Russia was moving towards recognizing the Taliban were taken up by Doval," a source said. "Russia assured India of its support for the Ashraf Ghani government in Kabul," the source, who spoke on the condition of anonymity, added.
The sides also spoke about tackling terror groups such as the Islamic State and numerous groups in Pakistan, according to the sources.
Doval, a confidante of Indian Prime Minister Narendra Modi, has a good relationship with his Russian counterparts. He accompanied Modi for the BRICS and Shanghai Cooperation Organization (SCO) summits in July 2015 in Ufa, as well as the Indo-Russian summit in Moscow later that year.
"The Russians think highly of Doval as a staunch believer in the raison d'etre and resilience of India's time-tested relations with Russia and as a diplomat who is unique in his understanding of the centrality of Moscow's partnership to India's regional and global strategies," M. K. Bhadrakumar, a former Indian diplomat, wrote in the Asia Times website.
Counter-terrorism consultations in Delhi
Russia and India also held high-level consultations on counter terrorism issues in New Delhi on Jan. 31. The Indian delegation was headed by Preeti Saran, Secretary (East) of the Ministry of External Affairs while the Russian delegation was led by Deputy Foreign Minister Oleg Syromolotov.
"Both sides shared views and assessment on the threats posed by the scourge of terrorism, including state-sponsored, cross border terrorism faced by India," the Indian Ministry of External Affairs said in a statement on Feb. 1. "They also shared concerns regarding the emergence of Af-Pak region as the epicentre of terrorism. They discussed successful experiences in curbing terrorism and countering radicalisation."
India also raised the issue of China's attempts to block the blacklisting of Pakistan-based terrorist Maulana Masood Azhar in the United Nations, sources told RIR.
China has placed a technical hold on India's bid to get Azhar designated as a terrorist by the UN.
In New Delhi, Russia supported India's position. "Both sides agreed that the UNSC 1267 Sanctions List processes for blacklisting various terrorist individuals and entities must be stringently complied with," the Indian Ministry of External Affairs said.
The sides agreed to develop anti-terror cooperation in the bilateral format and in international platforms such as the UN, SCO and BRICS.
Cyber-security issues were also discussed at the New Delhi consultations.
Last month, the Russian-Indian intergovernmental agreement on cooperation and coordination in the field of information technology security and information sharing to combat terrorism came into force.
Under the agreement, India's Central Bureau of Investigation (CBI) will coordinate its efforts in counterterrorism with the Russian Interior Ministry's cybercrime-detection units.
If using any of Russia Beyond's content, partly or in full, always provide an active hyperlink to the original material.