Memorial meeting for Alexander Kadakin held in Delhi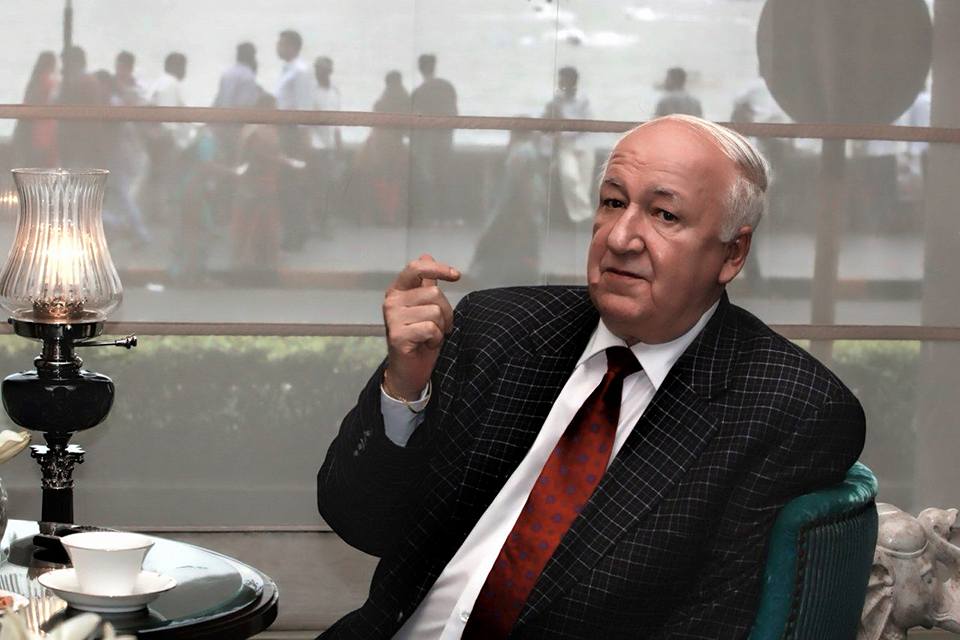 Russian Ambassador to India Alexander Kadakin passed away in New Delhi on Jan. 26, 2017. Source: Russian Embassy in New Delhi
The function at the India International Centre was attended by friends, colleagues, associates and admirers of Ambassador Kadakin.
A memorial meeting for Russian Ambassador Alexander Kadakin was held on Feb. 9 at the Deshmukh Auditorium of the India International Centre in New Delhi.
"The function was attended by friends, colleagues, associates and co-workers who shared their memories about a great friend of India who passed away in New Delhi on Jan. 26 after a brief illness," the Russian Embassy in New Delhi said.
The list of attendees included former Indian Foreign Secretary Ranjan Mathai, former Indian Ambassador to Russia Ajai Malhotra and Cuban Ambassador to India Oscar Martinez Cordoves.
The Russian Embassy plans to issue a commemorative album that showcases Kadakin's diplomatic career. It also plans to open a memorial in the Ambassador's office.
Eminent Indian citizens are planning to request the Indian government to rename a street in Delhi in honour of Kadakin, RIR has learned.
Source: Russian Embassy in New Delhi
Relatives of Kadakin are looking to establish an award in the name of the Ambassador for Indology students at the Moscow State Institute of International Relations (MGIMO University).
Alexander Kadakin served as the Russian Ambassador to India for two terms from 1999 to 2004 and again from 2009 until his death. His diplomatic career began in New Delhi as a probationer in 1971, and he spent close to three decades in India.
After learning of the Russian Ambassador's death, Indian Prime Minister Narendra Modi said on Twitter that he was "deeply saddened." Modi added that Kadakin was "an admirable diplomat, a great friend of India and a fluent Hindi speaker who tirelessly contributed to stronger India-Russia ties."
While paying tribute to Kadakin, Russian President Vladimir Putin praised him for his "professionalism, analytical and creative abilities," and said Russia suffered an "irreplaceable loss."
Putin added, "Mr Kadakin was firm and consistent in defending our country's interests, played an active part in resolving important foreign policy tasks and made a particularly big personal contribution to developing Russian-Indian relations, which is one of our foreign policy priorities."
At the Feb. 9 memorial function, Anatoly Kargapolov, Charge D'affaires of the Russian Embassy in New Delhi, said, "We have to follow Kadakin's agenda of taking the India-Russia relationship forward."
If using any of Russia Beyond's content, partly or in full, always provide an active hyperlink to the original material.