The academician cites a waitress who said she served lunch to the daughters of Nicholas II's after the official date of the murder.
Moreover, information found in an archive belonging to former investigator Sokolov points to the fact that after the Romanov's death, the Soviet government conducted talks with German diplomats on the "defense of the life of the royal family."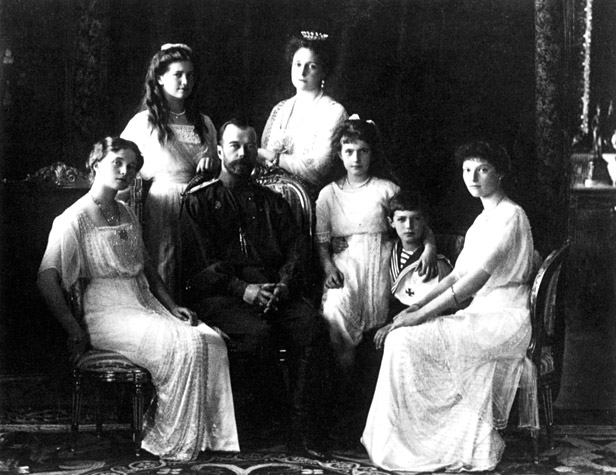 Tsar Nicholas II in 1914, with his wife Alexandra and his children Olga, Tatiana, Maria, Anastasia, and Alexei. Source: Getty Images
Citing foreign colleagues, Alexeev also says that former German Emperor William II, being Grand Duchess Olga's godfather, provided her with a pension until 1941.
Another confusing fact is that next to the bones of the remains of Alexei and Maria the excavators found coins dating from 1930.