A night train speeds across a misty river in the northern Urals region. Source: Anton Lange / Russia from the Train Window
Growing up in Ireland, where the longest inter-city rail journey is about four hours, night trains were never on the agenda. Instead, the closest we got was the odd Hitchcock film on daytime TV. That was until I reached my early 20s and took a maiden trip from Prague to Budapest… and it was a disaster.
First, my traveling companion was visited by a large rat while I tottered off to buy tickets. Once on board, things got even worse. Undesirables opened and closed the unlocked doors all night, and it all culminated in some unfortunate Japanese tourists suffering the theft of a camera and myself having to forcibly retrieve it from a gentleman with gold teeth.
Undaunted, I took copious other nocturnal rail journeys later, most memorably Zagreb-Sarajevo, Venice-Rome and Bucharest-Istanbul. Across Europe standards varied. Germany's Deutsche Bahn offered clean but soulless trains, where the specialty was questionable microwaved food. By contrast, Hungary's MÁV featured wonderful freshly cooked meals and Italy's Trenitalia was notable for very aggressive coffee sellers, who often refused to take "no" for an answer.
Going east
In Ukraine, restaurant cars occasionally played host to impromptu parties, with blaring turbo-pop and heavily inebriated guests. Their Russian equivalents were always more polished, if less madcap, with many carriages possessing shower facilities, the holy grail of the long-haul voyager. However, a drawback used to be the insane food and beverage prices, which, to be fair, have fallen dramatically in latter years as the national rail company has finally wised up.
However, it wasn't until I arrived in Russia that overnight train travel finally made sense. Moscow is an incredible railway hub, boasting more inter-city stations than any other European capital. The rail system here is one of the largest in the world, and trains serve almost every town and city in the country, except in very remote parts of the far north and extreme Far East.
All this adventure led to inevitably reading Murder on the Orient Express, Via Bodenach and Anna Karenina, literary classics where long-distance trains are the most prominent motif of the story. Sadly, an aspiring Christie, Körmendi or Tolstoy looking to write something similar in much of Europe now would find themselves in a pickle.
That's because of the EU. Despite the bloc professing to exist in order to remove barriers across the continent, it has hobbled the night train. Where once locomotives criss-crossed borders throughout all the lonely hours, now the tracks lie largely silent after midnight. Legislation designed to "open up" rail arteries to private operators has now made slow journeys completely unprofitable.
Europe and beyond
What Brussels actually did was divide the control of infrastructure from the operation of transport services. Ironically, this was something pioneered in Britain a quarter of a century ago, a move considered by many to have been ultimately unsuccessful. But Eurocrats are ploughing ahead regardless, and now all locomotive owners are forced to splash out on expensive track-access charges. This is contrary to the previously prevailing arrangement where a single company (usually public) owned both rolling stock and railway.
As night trains are sluggish, with limited capacity (beds obviously occupy more space than seats) and a niche audience, they've been sidelined at an alarming rate. For instance, Deutsche Bahn, once Europe's dominant purveyor of nocturnal movement, will bid "auf wiedersehen" to the entire concept in December 2016.
While the Germans have been slashing their range, RZD is investing in its fleet. And I suspect that the Russian operator fully realizes the "soft power" value of extending its brand around Europe. Already RZD has spotted opportunities, running ultra-modern trains on the Moscow-Paris route (via Minsk, Warsaw, Berlin and Frankfurt) and from the Russian capital to Nice (again taking in Minsk and Warsaw, plus Vienna, Milan and Monaco).
It also runs services to Budapest, Sofia, Belgrade, Prague, and pretty much every major city in the former USSR. And, if you are feeling really intrepid, there's a direct passage to Beijing (via Mongolia) on the timetable.
On home turf
Domestically, RZD offers some breathtaking journeys, too. The new double-decker linking Moscow to Sochi's Adler district is awesome, if somewhat frightening initially ("What if it hits a low bridge?" I cried). Slowly moving to warm subtropical air from a frigid capital in winter is also quite the experience.
Another astonishing ramble I've enjoyed, some 5,600 miles (9,000 kilometers) from Sochi, is the Khabarovsk-Vladivostok line in the Far East. That's part of the famous Trans-Siberian (still on the bucket list) track, a miraculous construction, which by all accounts is utterly wondrous, especially as it skirts Lake Baikal in southern Siberia.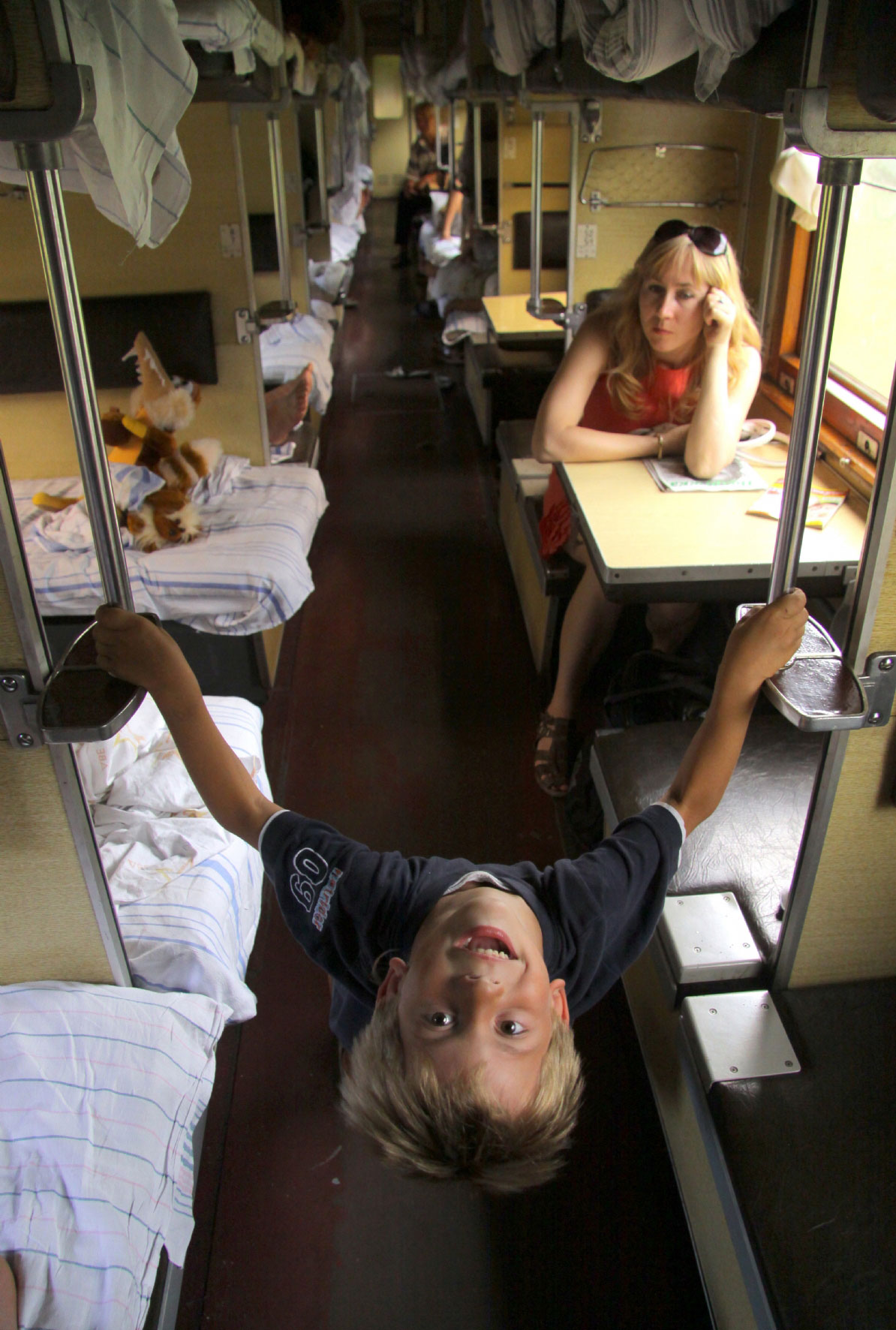 Platzkart car of Russian train. Source: PhotoХpress
Then there's the Krasnaya Strela (or Red Arrow), the legendary connection from Moscow to St. Petersburg. And if the Trans-Siberian isn't adventurous enough for you, there's an even more remote option, the Baikal-Amur Mainline. This 2,687-mile railway was hailed as the "project of the century" by then USSR leader Leonid Brezhnev and was built to link the Irkutsk Region to the Pacific Ocean at Sovetskaya Gavan. A highlight is the 9.5-mile Severomuisky Tunnel in northern Buryatia, which took 26 years to complete.
Thus, as night trains disappear in the rest of Europe, Russia is uniquely positioned to take up the slack. We may see an aggressive expansion across the continent next year; if not, travelers in search of romance will need to come here. After all, in an era of tight security and ubiquitous budget airlines, there's nothing enchanting about flying these days, not to mention the environmental benefits of rail.
The EU's attempt to shake up train travel seems very misguided. Sure, it might increase efficiency on some routes, but the British experience suggests it is doomed to eventual failure. It also betrays the fact that Eurocrats, to quote Oscar Wilde, know "the price of everything, and the value of nothing." Nevertheless, the Russians aren't complaining, because if they box clever, a tourist bonanza awaits.
Suburban lines axed as local governments hit with new subsidy burden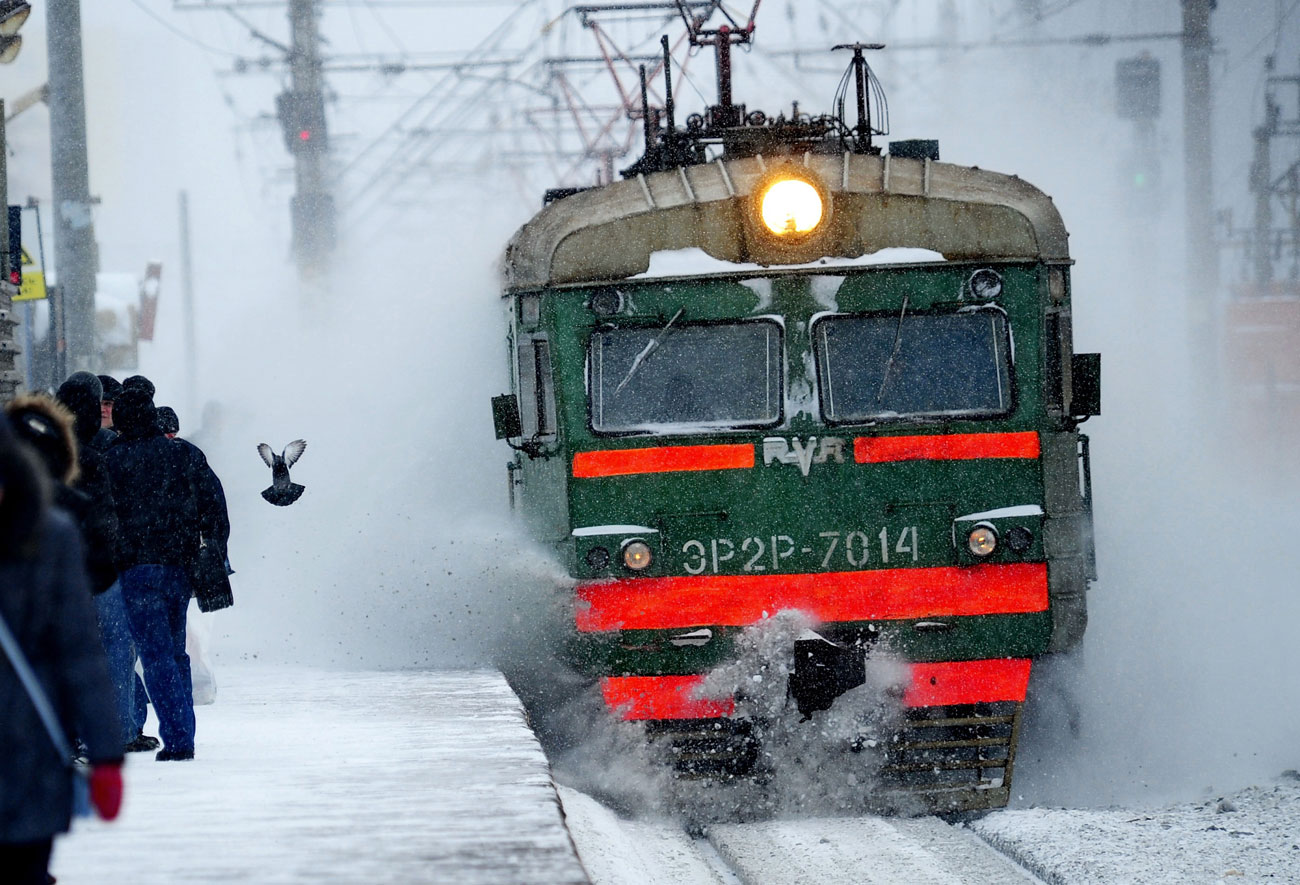 Russia's vast distances put demands on transport links unknown in many other parts of the world, giving railways unprecedented importance.But rail links are costly to build and maintain. In 2014, the federal government transferred the burden of subsidizing suburban trains to local authorities or cut services. Deprived of essential links, many local people took direct action, barricading lines to stop other services running and triggering nationwide headlines. In a remote Siberian village in the Lake Baikal region, Russia's Trans-Siberian service came under threat as residents staged protests aimed at restoring local services. Many of these disputes were resolved, but the challenge to local rail services in Russia remains.
Unconditional obligation
The current conflict over regional rail links, which have long been regarded as a transport network vital to national cohesion, is rooted in a complex system of financial and management relations.Suburban trains, as well as all other passenger trains in Russia, belong to Russian Railways (RZD), which is one of the largest transport companies in the world and the biggest in Russia. RZD has the responsibility of operating suburban railway lines despite their unprofitability. The financial losses suffered by suburban electric services are the result of a federal policy that caps fares nationwide, keeping down prices for commuters across the country. Russian Railways has long been compensated from central government coffers for the losses that accrue.
In 2014, however, the federal government passed a law transferring the obligation to compensate Russian Railways to local governments, which effectively switched the financial burden from Moscow to the regions. From that moment on, thousands of people throughout Russia faced a threat to what for many was their only available means of transport. Lacking resources to subsidize the railway operator on the level set by Moscow, regional governments sought to cut costly routes.
Railway wars
"Since the beginning of this year [2014], 150 commuter train routes have been cut. Most often these places lack even country roads and whole villages cease to exist along with the electric trains," wrote Novaya Gazeta correspondent Yelena Racheva in March 2014, after she had spent a week in Dolzhitsy, a remote village in the Pskov Region, which had been cut off from all the other settlements in the region.
The situation has only worsened since then. In 2015 Russian Railways planned to cut a further 300 commuter trains in a total of 39 regions, according to a report by RBK. Regional governments supported the decision, attempting to replace the trains with bus routes. The federal government intervened in 2015 and the closed routes were reopened. However, the future of suburban lines remains unclear.
By Nikolai Shevchenko
All rights reserved by Rossiyskaya Gazeta.