Dying for gold: A miner's life in northern Russia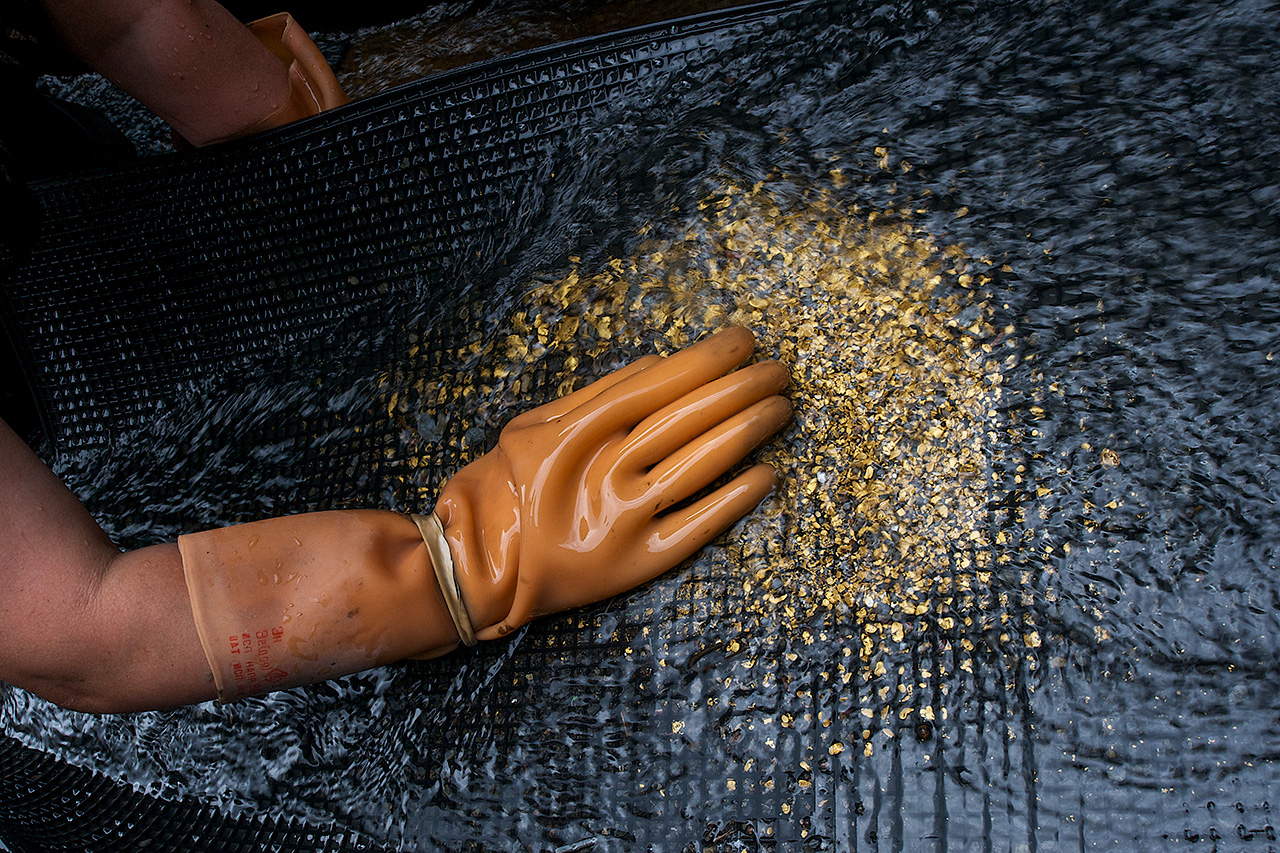 The mine workers themselves do not handle the gold; everything that happens in the chute and thereafter is performed by female employees who arrive in the presence of a security guard specifically to tally up the yield. The workers even have a saying: "Don't touch, sleep well."
Alexey Nikolaev
Mining for gold is a tough job. The shift lasts 11 hours a day, and miners can work from May to October.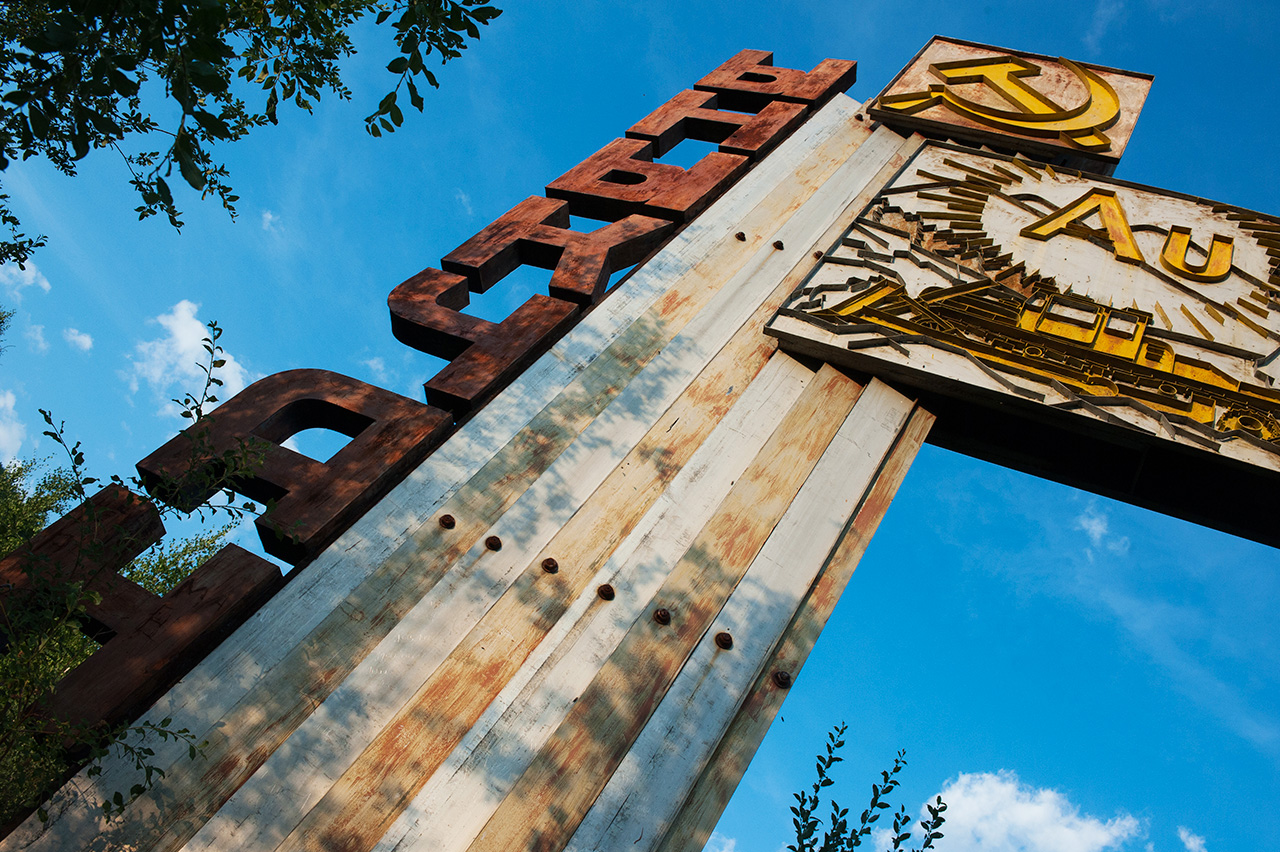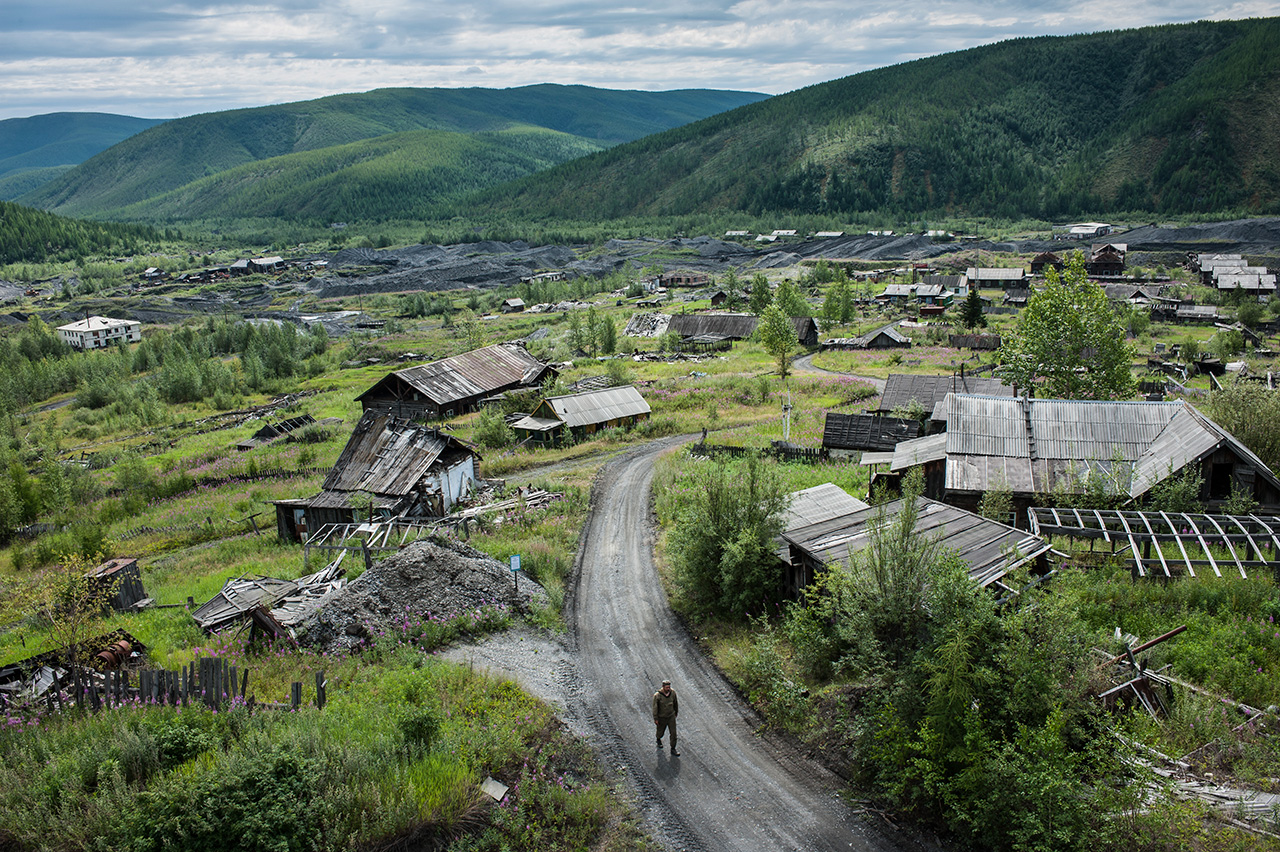 In 2008 Ynykchan residents were resettled: houses were demolished in the quest for gold underneath.
Alexey Nikolaev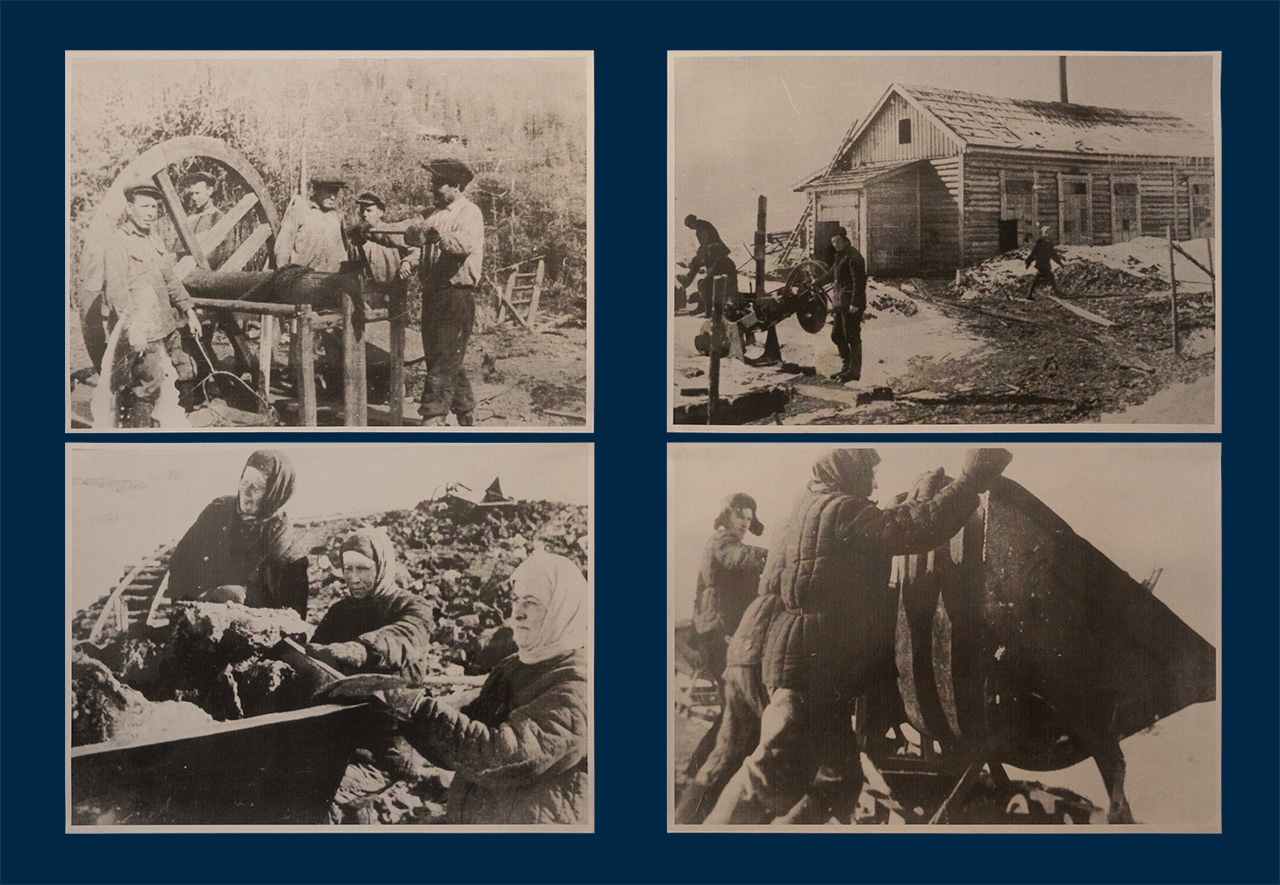 One cubic meter of land can yield up to 80 grams of gold—a tidy sum for a "wild" deposit.
Alexey Nikolaev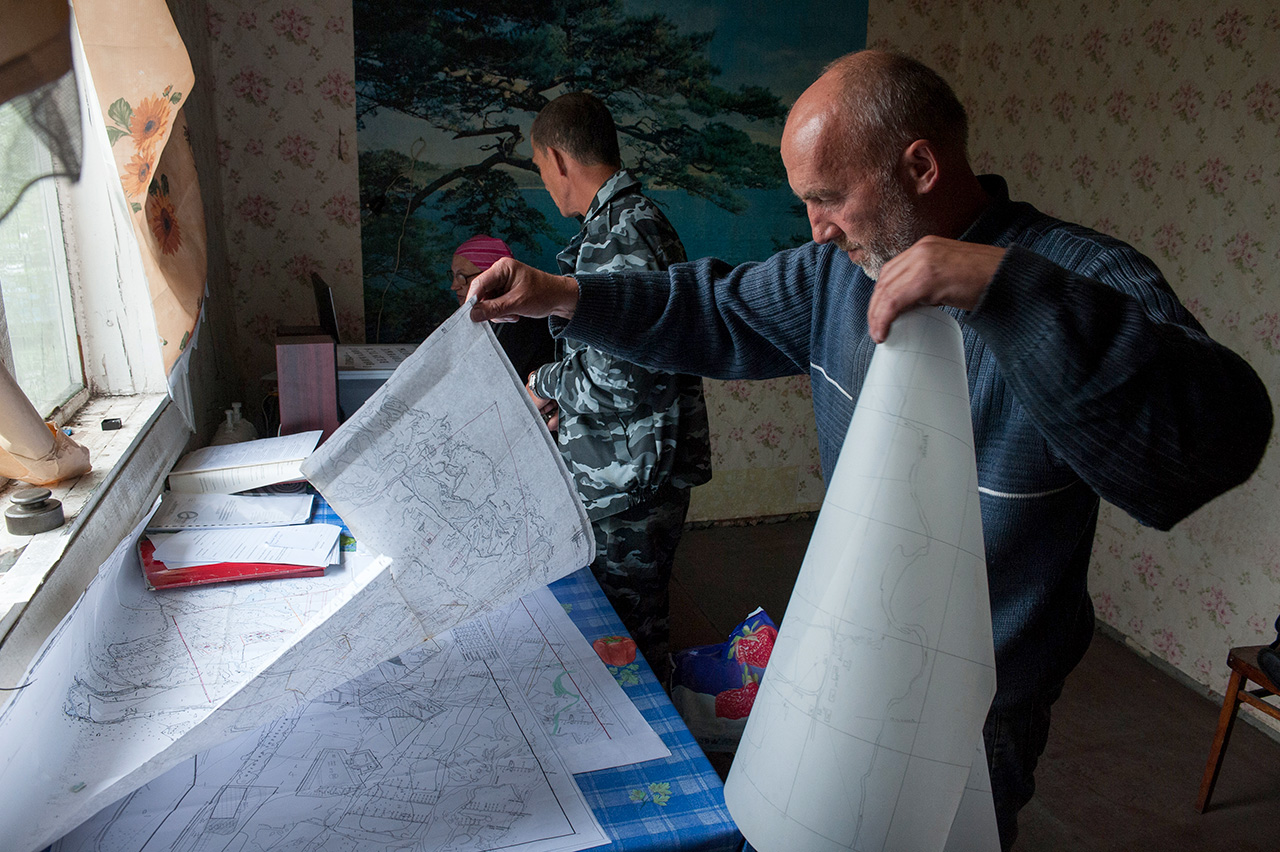 The hilly terrain around the village is mapped out with geological data. This chart is the prospector's best friend.
Alexey Nikolaev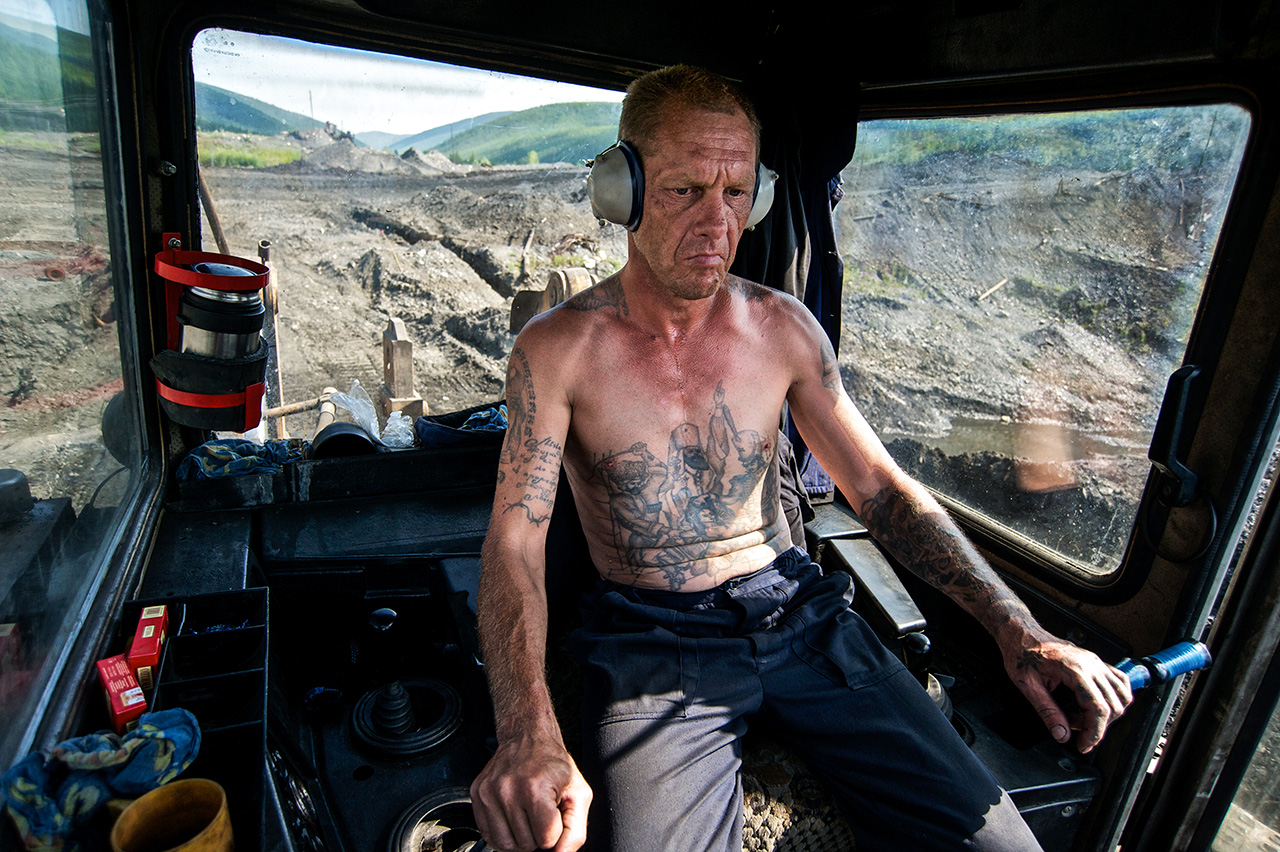 Even gold objects left behind by residents are unearthed: teeth, buttons, coins and keys. Everything is collected and counted: the gold-mining team has a target of 100 kilograms for the season in order to earn good money.
Alexey Nikolaev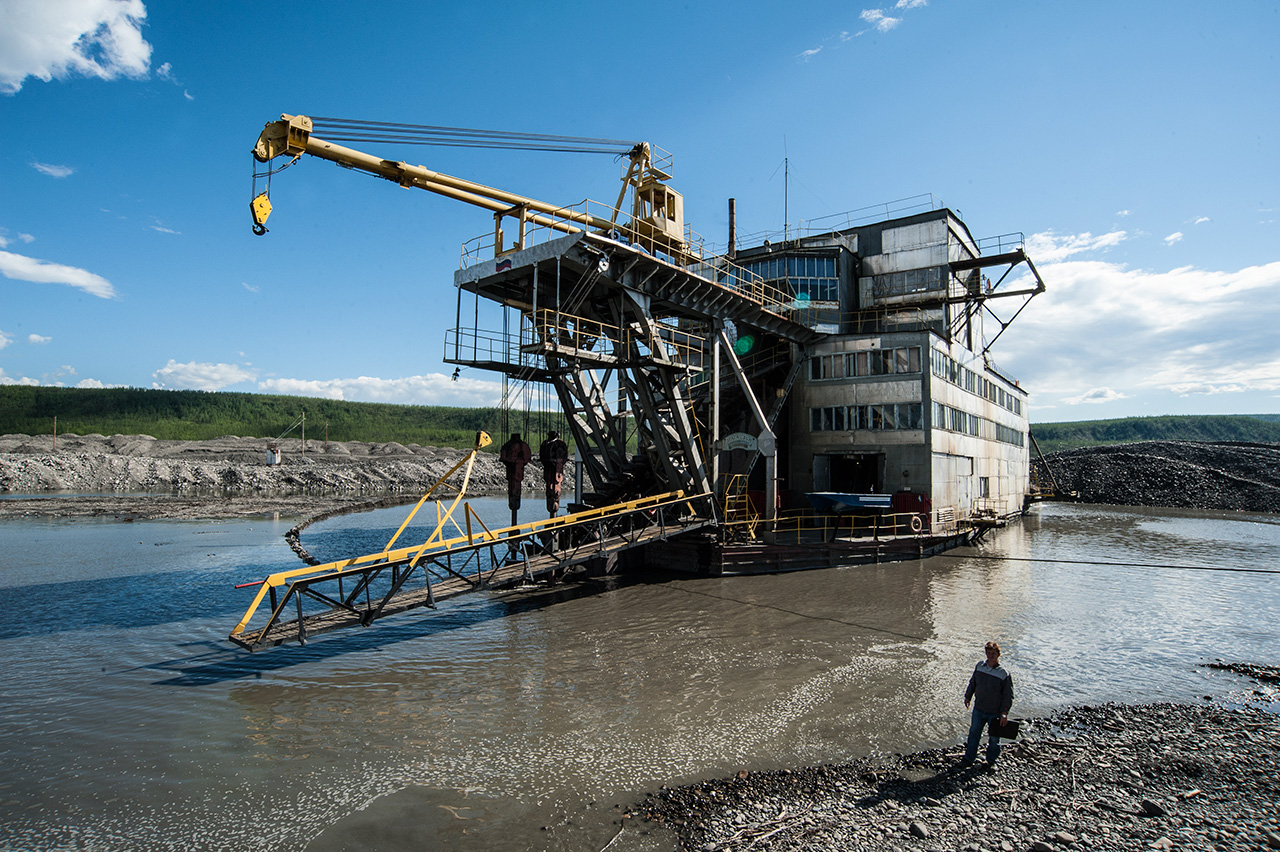 Every year output is down; the resource is becoming depleted. Peak production came and went in 2000, yet the cost of mining continues to climb. The first prospectors arrived in the 1920s: hundreds of Koreans and Chinese braved the most inhospitable areas, such as Ynykchan.
Alexey Nikolaev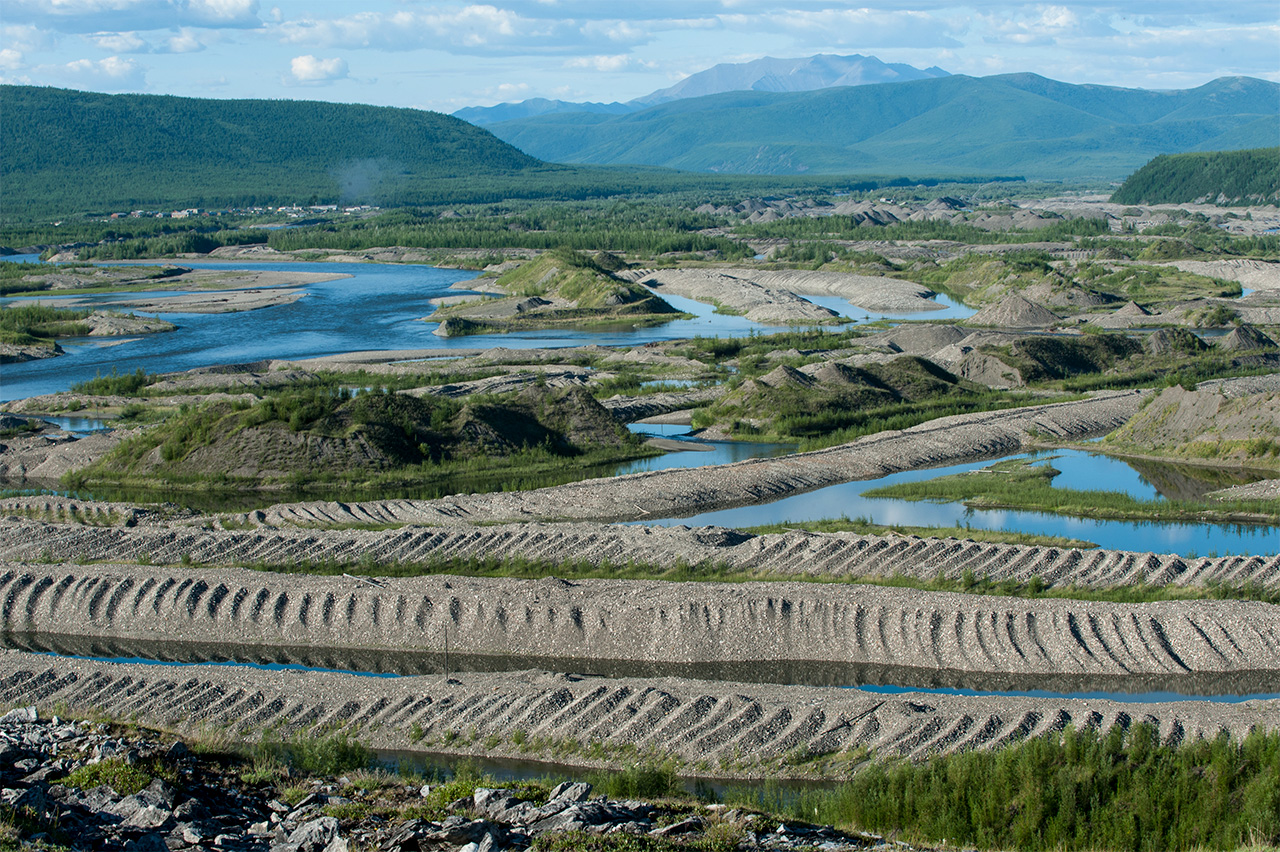 Bulldozers rake the ground and iron boards are put in place, after which the glutinous clay mass containing grains of gold is washed off the rock by hydraulic jet.
Alexey Nikolaev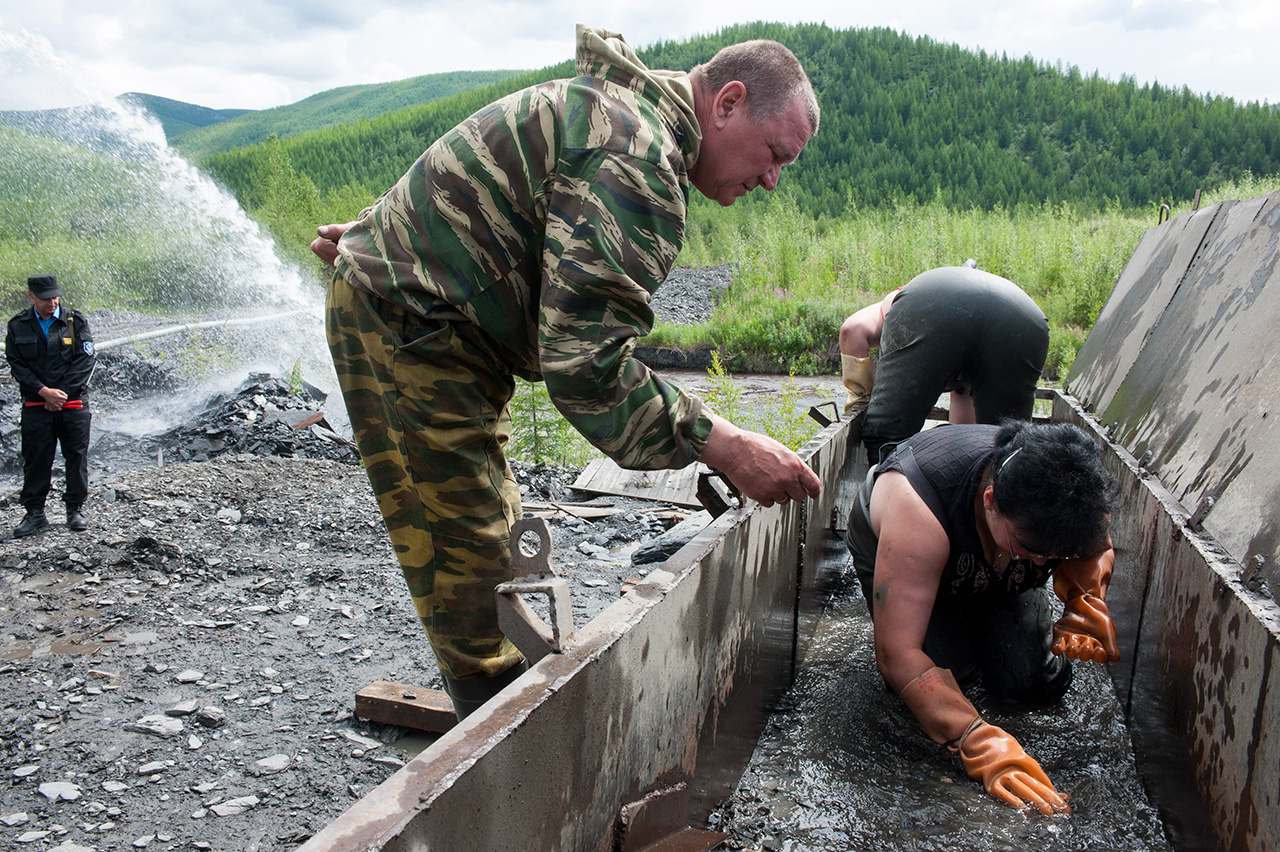 The slurry flows through the mesh bottom with everything left behind in the plugged-up chute; from here on the process is manual.
Alexey Nikolaev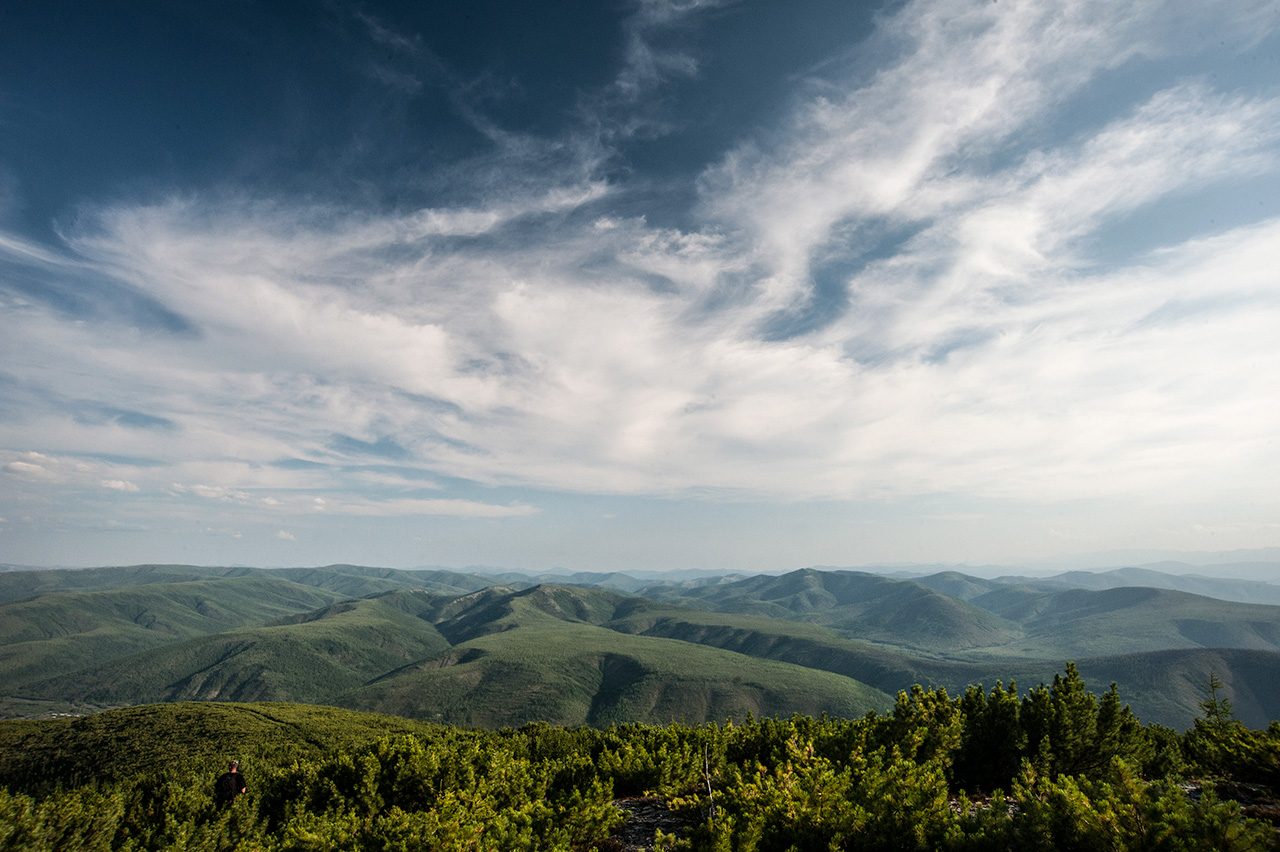 The Russian climate means that mining takes place only five months a year, from May to October. The day is divided into two shifts, each lasting 11 hours.
Alexey Nikolaev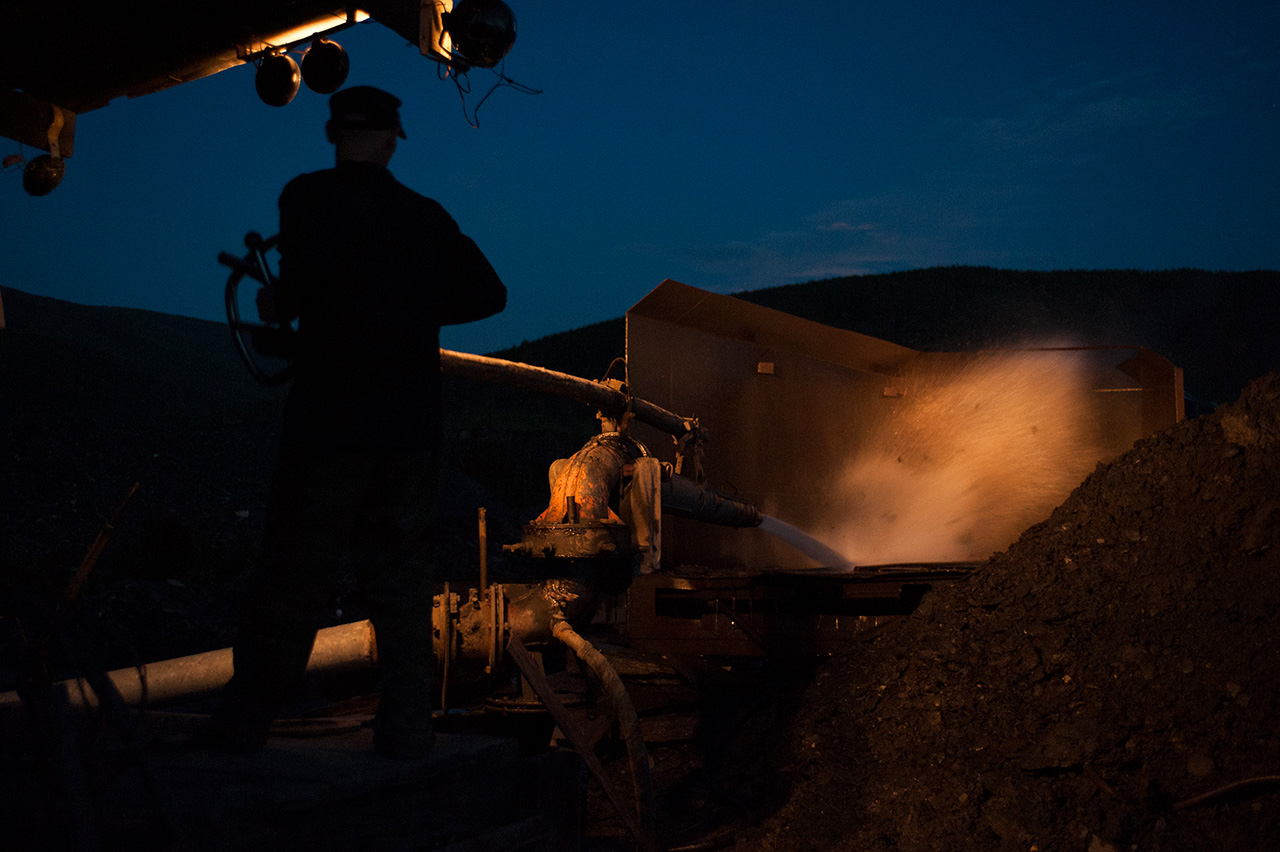 The industrially produced gold is purified from admixtures of tin, silver, mercury and copper, after which ingots are cast and measured by weight and purity.
Alexey Nikolaev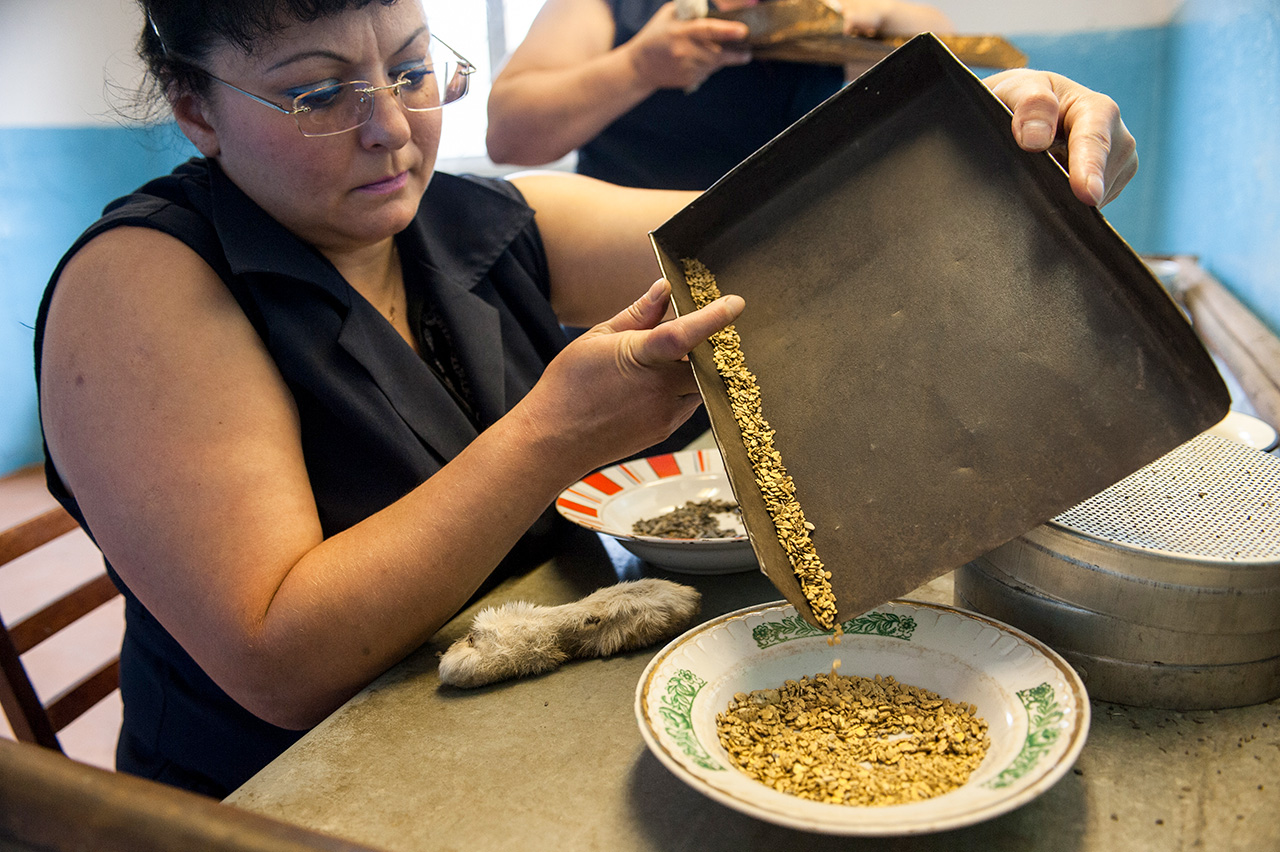 Alexey Nikolaev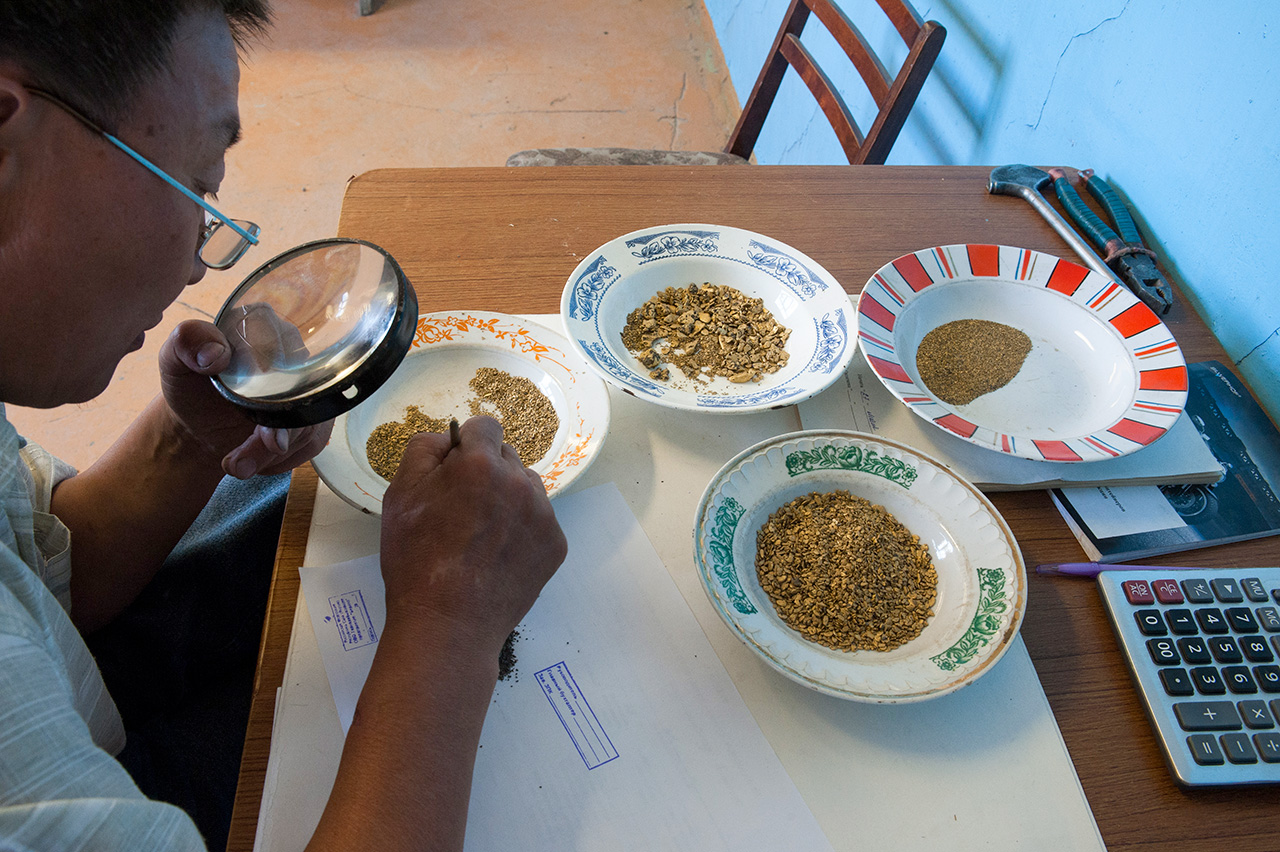 Russia's largest gold deposits are located mainly in the east of the country: the gold-rich regions of Khabarovsk, Krasnoyarsk and Irkutsk. Major gold reserves are also found in the Ural Mountains, which marks the divide between the European and Asian parts of Russia.
Alexey Nikolaev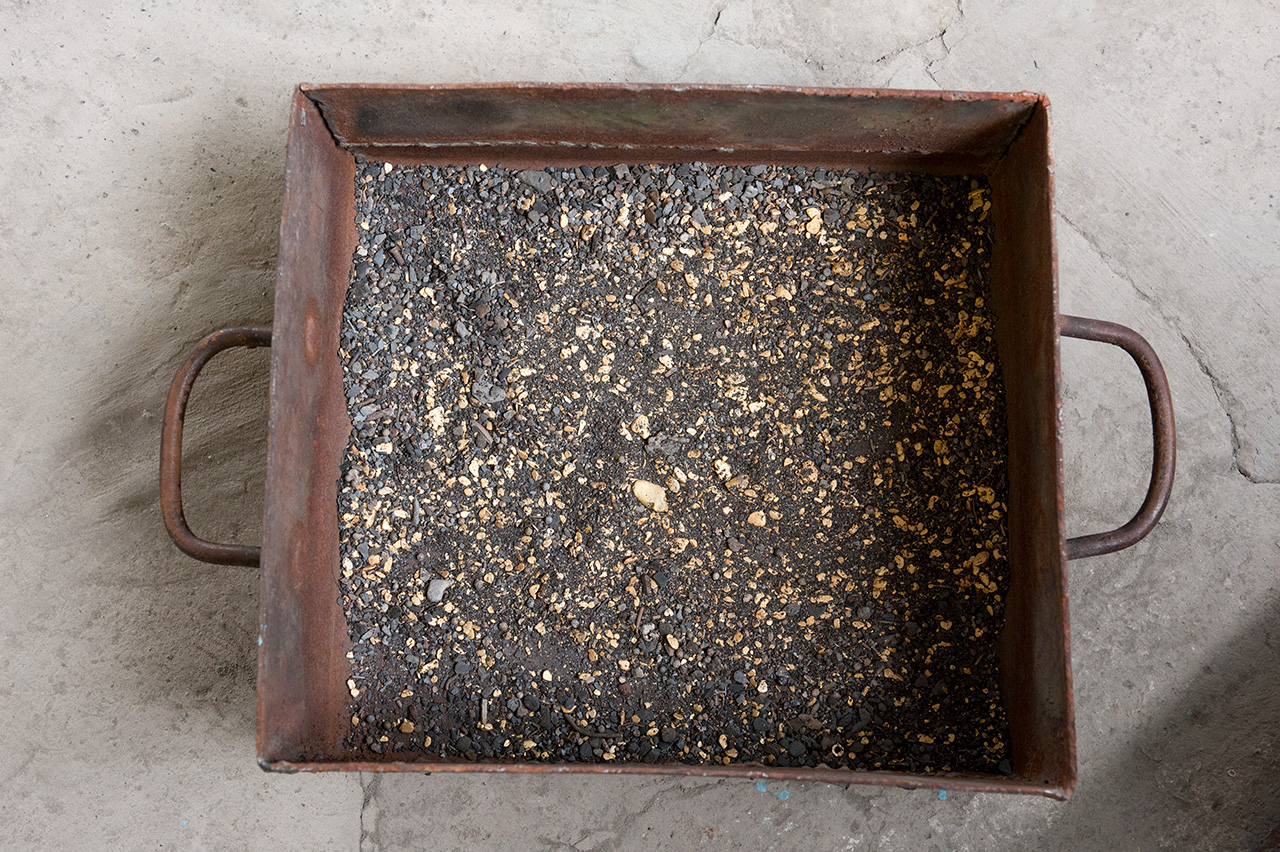 In Russia (as in the Soviet Union from 1954), only the industrial production of gold is permitted. It is carried out by major companies operating under state contracts. The past few years have seen parliament debate the idea of allowing private entities into the market, but it remains unimplemented.Read more: Where are Russia's vast gold reserves hidden?
Alexey Nikolaev
Get the week's best stories straight to your inbox