Taken to the cleaners: Employees of gas companies being hit by thieves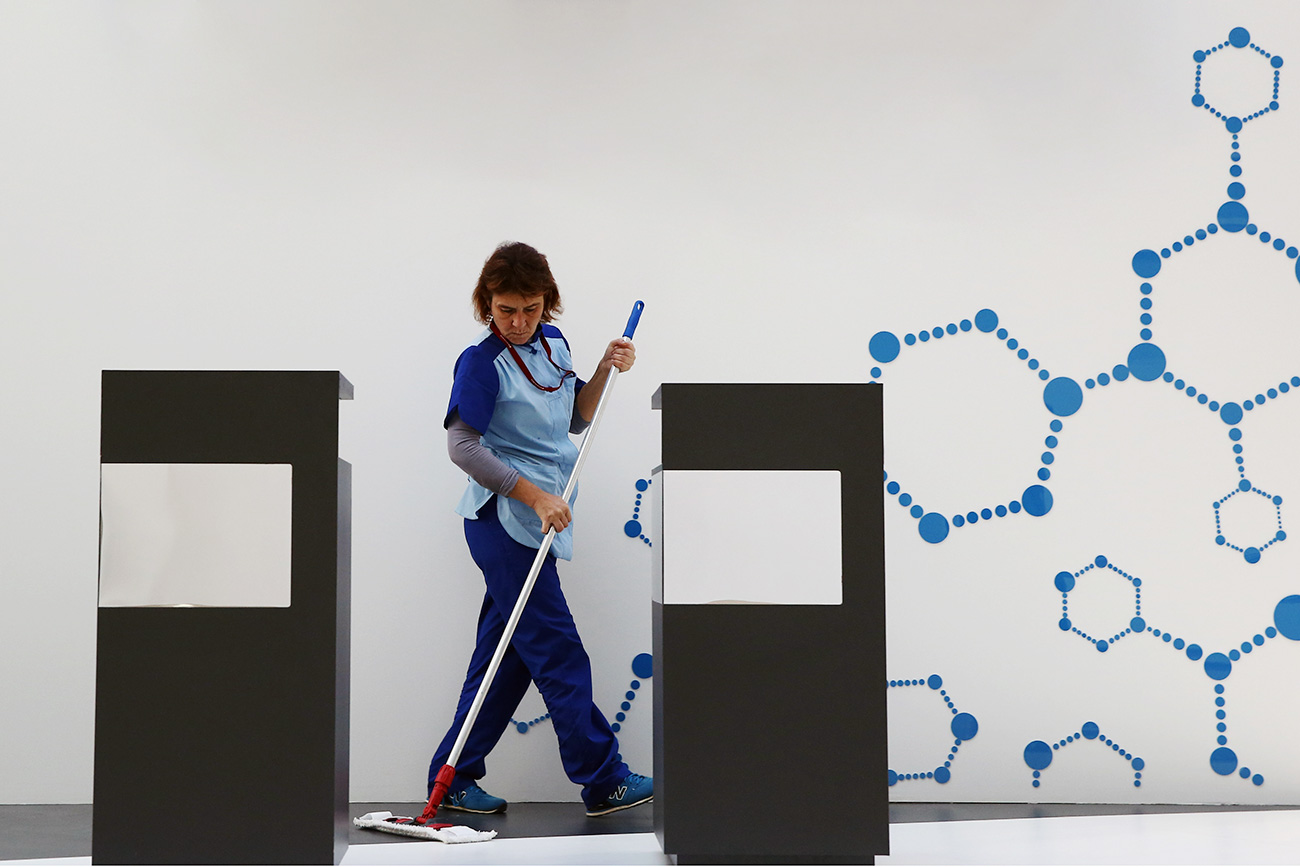 "A company security worker, Maxim, was targeted by thieves. A gold lavatory and a number of bathroom fittings worth $3,554 were stolen from his flat."
Alexander Ryumin/TASS
A female cleaner at one of Russia's biggest gas companies had a Patek Philippe watch worth $17,770 stolen, and it's far from the first case of oil company staff being targeted for their luxury items.
Employees of oil and gas companies are well paid, and if press reports are to be believed, it doesn't matter if you're a senior manager or a cleaner, you're likely to take home a pretty penny (relatively speaking).
One cleaner recently had a luxury item stolen from her: A Patek Philippe watch worth at least one million rubles ($17,770). "Don't laugh, it's a cleaner again," is how one social media user reacted. Indeed, it isn't the first time. Staff at gas companies are always having their valuables stolen.
Million-ruble watch swiped from a suburban house
Fifty-four-year-old Yekaterina is a cleaner at one such company's hospitality center, and lives in a suburban house in Sosenki (28 km from Moscow). In late May thieves broke into her home and stole the high-end Patek Philippe watch, helping themselves to another 100,000 rubles [$1,777] while they were at it. The woman went to the police without - as she says - having any clue how much the watch was worth. As it had been a present, she was more concerned about the stolen money.
But the money turned out to be the least of her worries; Patek Philippe watches can fetch at least one million rubles [$17,770].
A Dior bag from a Mitsubishi Outlander
Last year another cleaner had a stroke of bad luck. The 44-year-old woman arrived at a business center car park in her Mitsubishi Outlander SUV, she left her vehicle for just three minutes, returning to discover the car door open and a crocodile-skin marquetry bag made by the French fashion house Dior missing. It contained bank cards, ID documents, and a purse with 15,000 rubles [$266] in cash.
It turned out the woman had no idea of the bag's value. The news website Life reported that at the police station she estimated the bag was worth 300,000 rubles [$5,331], but the value of this model of bag was actually two million rubles [$35,540]. Simultaneously, the woman, just like the one in the Patek Philippe case, was more worried about the cash.
Gold lavatory
It seems that quite a few employees of gas companies live in Sosenki. A company security worker, Maxim, lives there and he was also targeted by thieves. In January 2017, a gold lavatory and a number of bathroom fittings worth 200,000 rubles [$3,554] were stolen from his flat. Suspicion fell on immigrant workers who had been carrying out repairs. When Maxim came home the lavatory was missing along with the workers.
Bracelets, rings and pendants
Cleaners are falling prey to thieves not just in Moscow and the Moscow Region, but throughout the country. In November 2016, a 57-year-old woman from the city of Astrakhan (1,400 km from Moscow) had her gold jewellery stolen - a bracelet, engagement ring, pendants, and many other items totalling around 300,000 rubles [$5,331]. The burglar broke into the house through a window.
On job search sites a cleaner's approximate monthly pay at gas companies in St. Petersburg is reportedly around 9,620 rubles [$170] to 16,500 rubles [$293]. In the country as a whole, cleaners are paid an average of about 13,000 rubles [$231] a month.
If using any of Russia Beyond's content, partly or in full, always provide an active hyperlink to the original material.