What was Putin's nickname at intelligence school?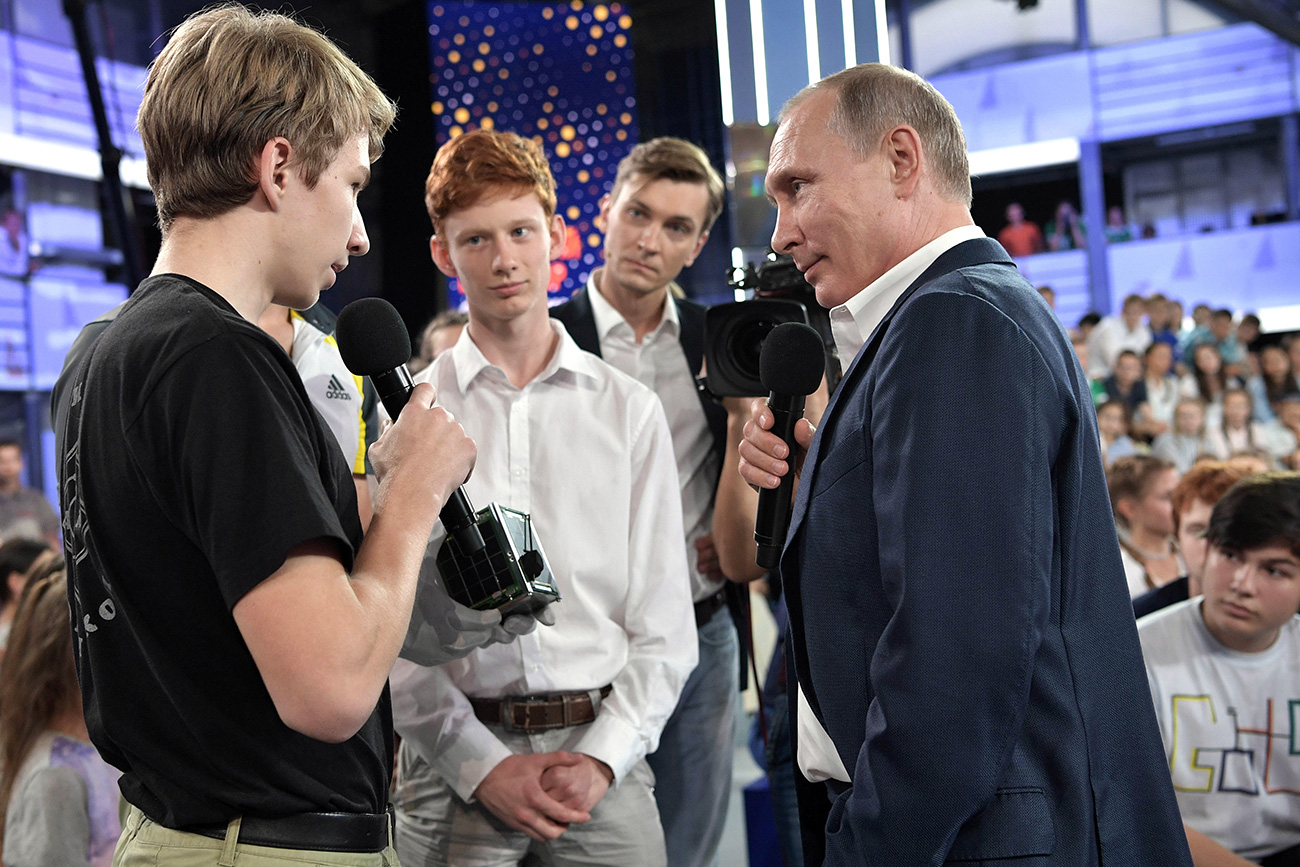 Vladimir Putin answers questions during the No Nonsense Talk with Vladimir Putin held at the Sirius educational center for gifted children
Aleksey Nikolskyi/RIA Novosti
Not long after speaking to the public during the annual "Direct Line" Q&A, Putin was at it again. But this time he was speaking to kids. Here's five thing we learned about him...
When does Putin sleep? Does he eat fast food? Does he use the Internet? Does he like movies about himself? The Russian president participated in "A non-childish talk" (the name of the TV program) on July 21 and answered questions from students and children across the country for almost four hours. Here's what the session revealed about the steely politician:
1. Putin fell asleep while watching a documentary about himself
This July the world saw the premiere of Oliver Stone's documentary about Putin, based on many personal interviews, which shed some light on the leader's character. Another documentary by Russian TV host Vladimir Soloviev will come out before the 2018 Russian presidential elections.
"What did you like better, the interviews with Vladimir Soloviev or Oliver Stone?" kids asked the president.
"I liked Oliver Stone. The interviews with him were all very sudden for me. Peskov [Putin's press secretary] came up to me and said: 'It's time to go.' Afterwards I forgot about it. Then I was given a videotape with the documentary. I turned it on while traveling back to Russia. But I didn't watch the entire film, I fell asleep because I was tired," the president said, adding that he was sure Stone was a decent person and didn't distort anything.
2. Putin isn't fussy about food
No, the president does not eat fast food. But he did tell a fantastic gastronomic story about himself. When he became president, the Kremlin cooks asked him what he liked to eat. "It doesn't matter, I do not need anything special, but scallops would be nice," Putin replied.
The next day the cooks presented him with scallops and asked what he thought. "I said they were OK, but I was really thinking to myself that they tasted strange. The chefs replied to me: 'Thank God you enjoyed your meal, we killed so many chickens to make it!' They thought I had ordered chickens' crests instead of scallops!" Putin revealed. In Russian, the word for scallop and a chicken's crest is the same.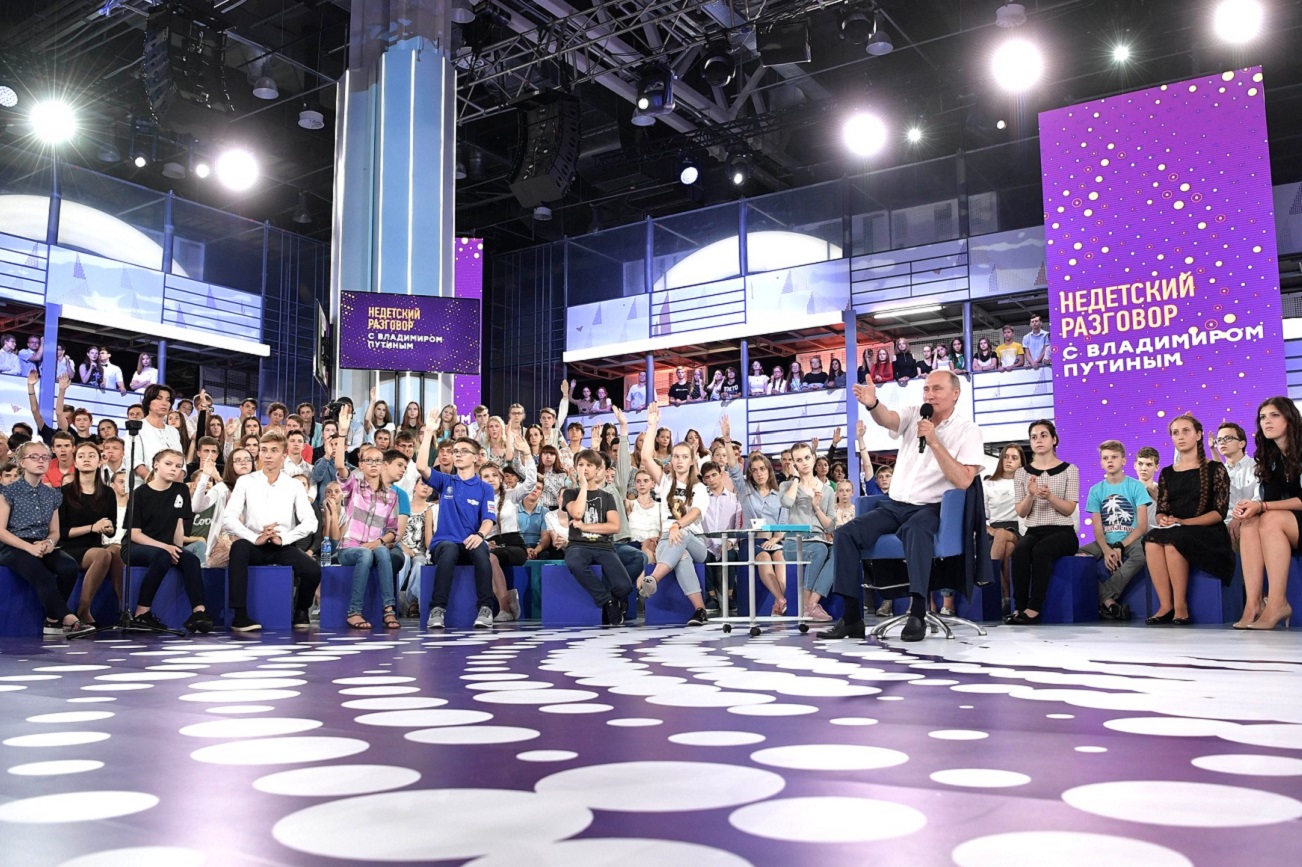 Kremlin.ru
3. Likes Mozart, doesn't understand Schnittke, did 17 pull ups
Not everyone believes Putin is like other people. They're sure he must have strange hobbies and interests due to the power he wields. But he told the kids this: "I am an ordinary man, my job is not ordinary, but I still live an ordinary life." He also explained that he only reads classical literature and only listens to classical music (Mozart, Bach, Liszt, Tchaikovsky, Stravinsky. But no Schnittke – "Hard to understand"). Putin also obviously loves sport and horse riding - remember those photos of him with his top off?
One child asked him how many pull ups he can do. He said that until recently he could do about 17 but injured himself, so has avoided trying them since.
4. 'Platov' code name in the intelligence school
We already knew (at least the president's press secretary assured us) that he does not use his mobile phone and only uses the Internet occasionally. But the audience still asked if he uses Instagram, watches YouTube, and what his nickname was at school.
Putin laughed and said that because he works so late, going to bed is his priority so he is not up all night looking at Instagram.
"I do not have any social media accounts. Regarding nicknames, I began my career working for foreign intelligence agencies and sometimes I used aliases," he said. Putin's code name in intelligence school was "Platov."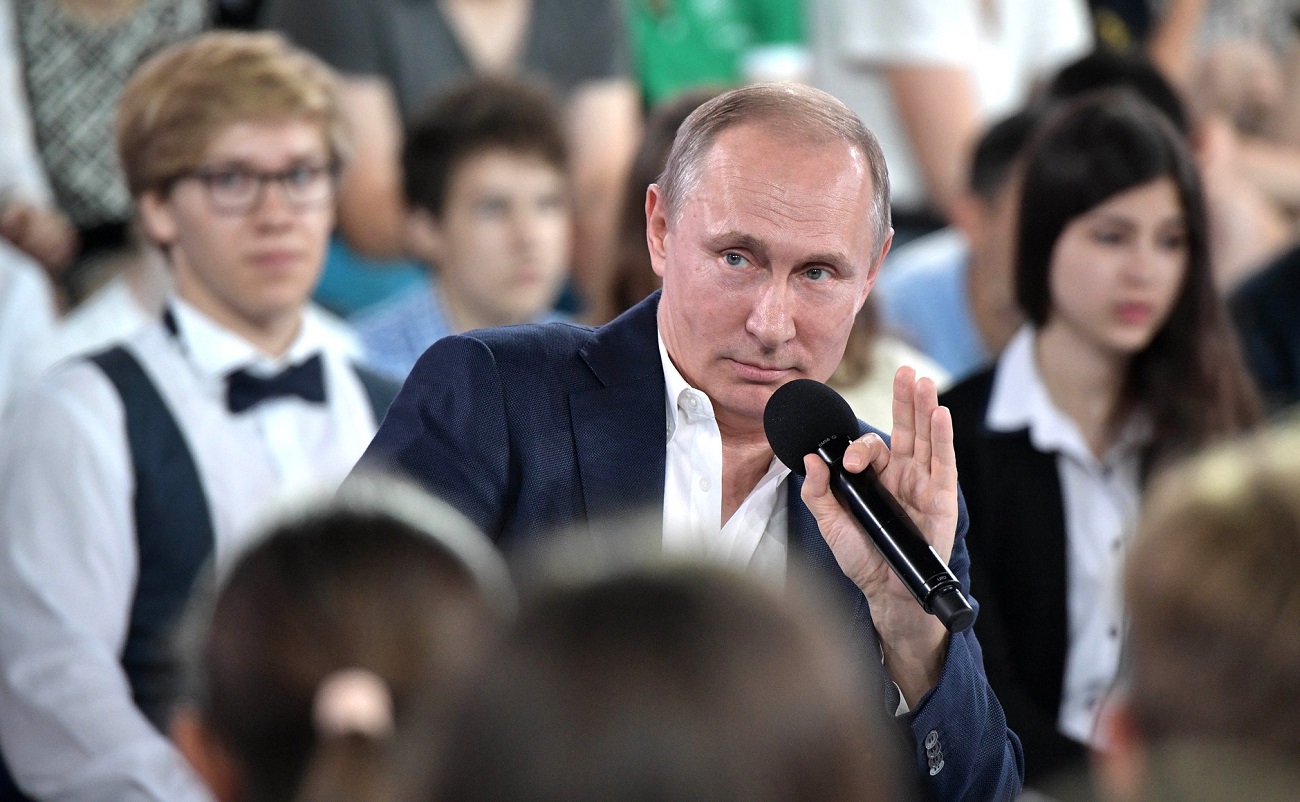 Kremlin.ru
5. The president's three main values in life: Life itself, love, and freedom
In reply to what he values most in this world:
"The first and foremost [value] is life itself...Then love and freedom," he said. Putin added that he gets angry at himself when he lets aggression get the better of him, and strongly disagrees with the saying, "the ends justify the means."
If using any of Russia Beyond's content, partly or in full, always provide an active hyperlink to the original material.