Why are Russian tourists so unpopular abroad?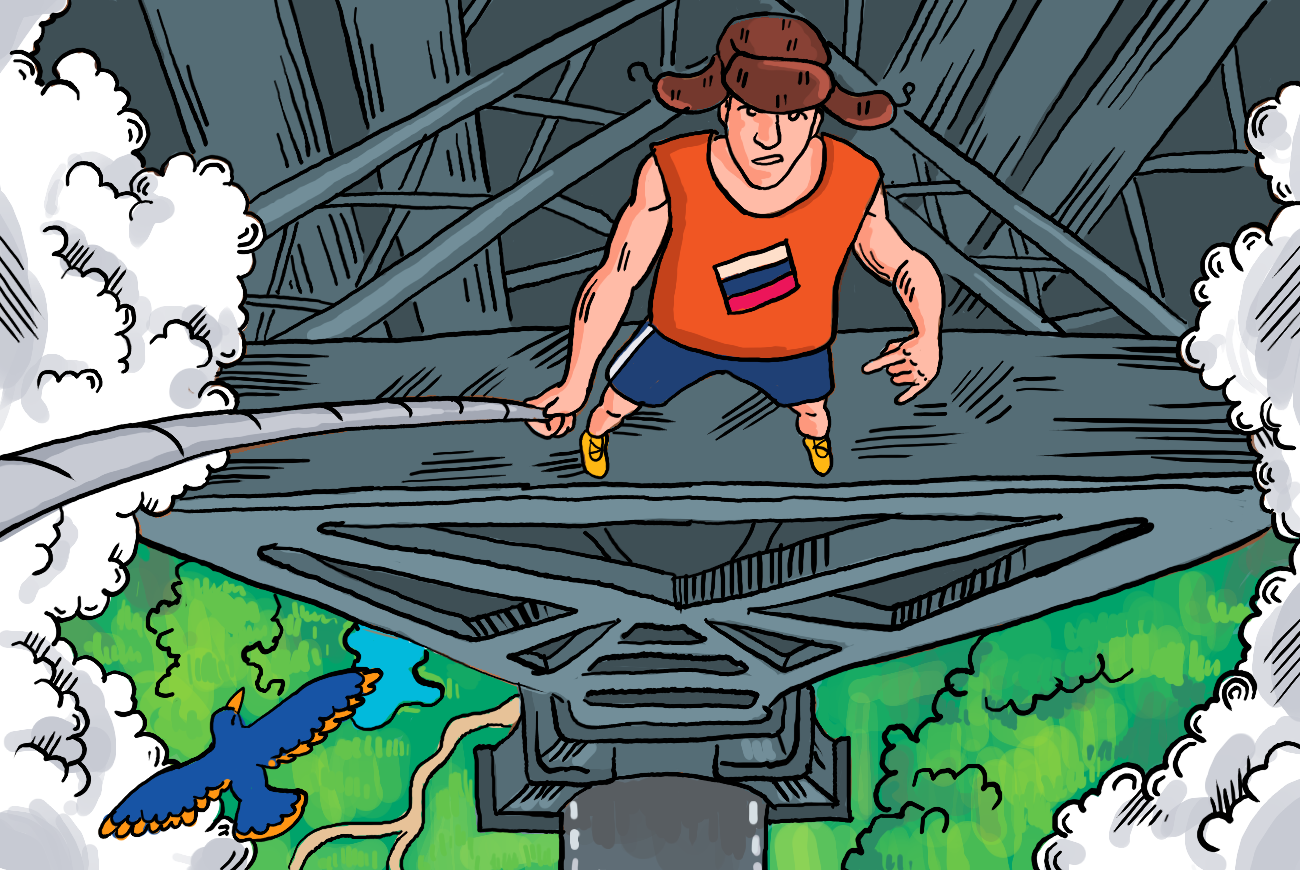 Sometimes Russians behave really weird abroad.
Grigory Avoyan
Like any nation, Russians love to travel. However, not all give a good account of themselves - or their country. But they're not alone...
A story from a famous Russian sketch show called Nasha Russia (Our Russia) - not too dissimilar to the UK's Little Britain comedy TV series - shows two "typical" Russian tourists in a Turkish resort. The protagonists of the sketch, Gena and Vovan, aren't exactly what one might call respectful travelers trying to embrace another culture. Far from it.
The duo are always drunk and rude, insult hotel staff, trash everything around them, and continuously shout: "TAGIL RULES!" (an ode to their home city of Tagil, 1,374 km east of Moscow). Though clearly exaggerated, many Russians recognize at least a hint of someone they know - if not themselves! - in the rowdy behavior of the two louts.
Forget about abroad - Russia tourists are even unpopular in their own country. A 2013 survey by the Triposo travel site showed that 42 percent of Russians consider their own countrymen to be "the most ill-behaved" while traversing home soil. In the same poll, Russia scooped third place in a list of nations with "notoriously bad tourists," behind the U.S. (naturally) and the UK (of course!).
What do foreigners think?
While Russians certainly love criticizing themselves, they are not the only ones shocked by their compatriots abroad. Type in "Russian tourists" into Google and one of the first options that pops up is "...are the worst." Foreigners complain about Russians being rude, drunk, and disrespectful while on holiday.
The list of reasons why Russians are so unpopular is long and diverse: Swearing in public, eating too much at all-inclusive buffets, and even taking hotel sun loungers into their rooms to make sure they get a spot the next day (actually a pretty good idea if you think about it).
All kinds of crazy
There's certainly no lack of astonishing stories of Russians getting into trouble on foreign soil, especially in popular resorts in Turkey, Egypt, and Thailand. In 2013, for example, a drunken man who ended up in a Thai hospital after taking a knock to his head suddenly decided he wanted to make a run for it, so smashed the windows of five cars in the parking lot with a fire extinguisher in the hope of finding a set of keys. He didn't, so ended up having a kip in a puddle instead.
This June, another Russian tourist got so drunk on a flight from Moscow to New Delhi that he tried to open the passenger jet's door mid-flight (perhaps he simply couldn't wait to see India...). Unfortunately for him, the police were waiting for him when he landed. How about the story of two Russian youngsters who jumped the walls of the Acropolis in Athens during some parkour...or the half-cut man who etched a huge "K" into the walls of Rome's Colosseum (nobody knows why!).
Not as bad as it seems
No matter how insanely some Russians act abroad, many are of course brilliant ambassadors to the Motherland. Maxim Korneev, a consultant for the Academservice Tour Operators Association, said this: "It's important to remember that the stereotype of drunken and rude Russian tourists concerns popular resorts. Turkey, Thailand, and in the past – Egypt. These destinations are quite cheap and working class people can afford them. Unfortunately, some of these tourists are poorly educated and know nothing better than lying on a beach getting drunk and shouting."
He thinks that in Europe, which is generally more expensive, the situation is different. There, Korneev believes people view Russians in a much more positive light.
Russia has its own share of ill-behaving tourists but the country is certainly not unique in this regard. According to Reddit, people also tend to complain about American, British, and Chinese tourists (in the last case, even Chinese government officials criticized tourists for "damaging the national image").
"You can find misbehaving people from any country. It's all about social skills and the politeness of particular people, not about nationality," Korneev told RBTH.
This article is part of the "Why Russia…?" series in which RBTH answers popular questions about Russia.
If using any of Russia Beyond's content, partly or in full, always provide an active hyperlink to the original material.