'Don't you look away from me!': 3 huge diplomatic scandals involving Russia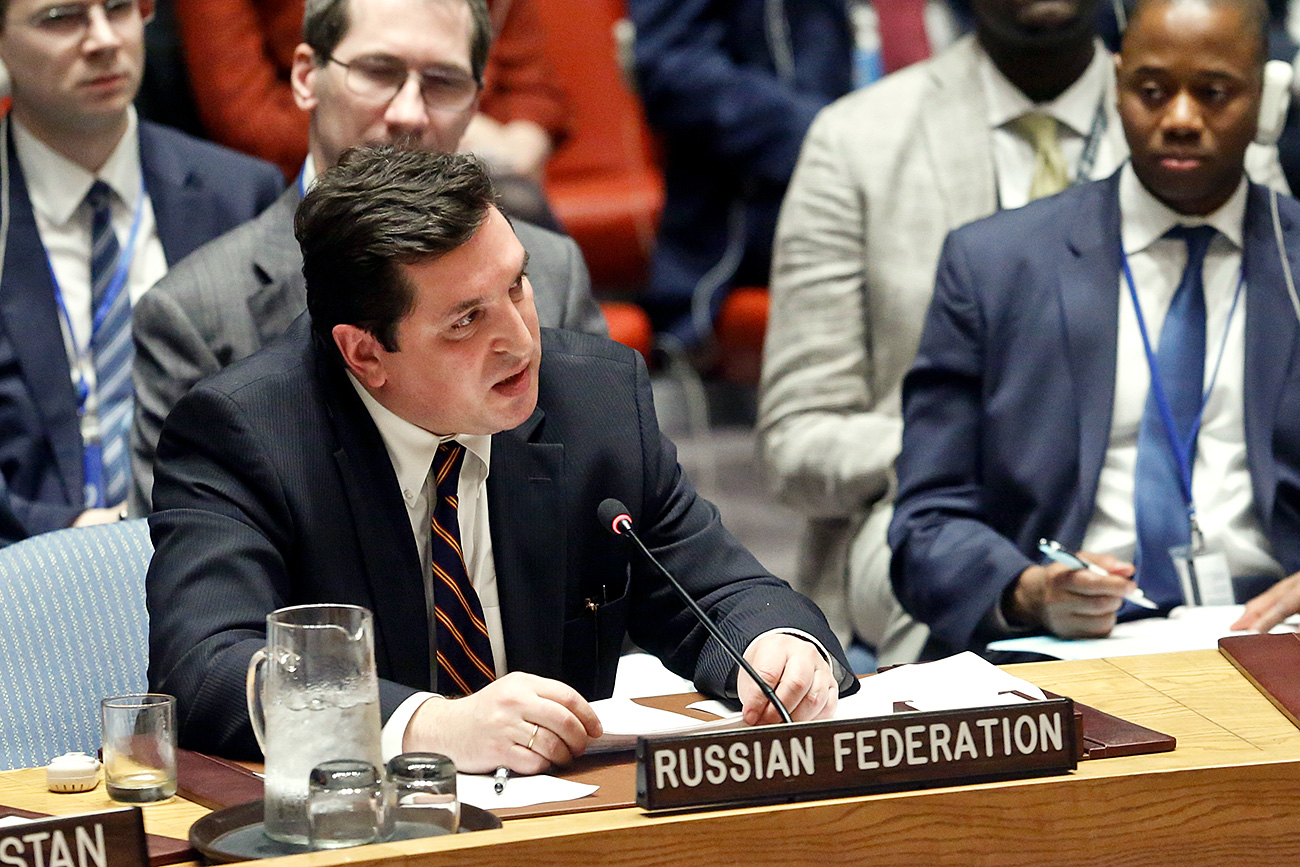 Russian Deputy U.N. Ambassador Vladimir Safronkov.
AP
Russia has just unceremoniously slashed U.S. embassy staff in the country by two thirds - it's a huge deal. But this isn't the first time the dark side of diplomacy has made waves. Check out these recent scandals.
American President Donald Trump thanked Russia on Aug. 10 for sending away 755 diplomats working in the U.S. embassy and consulates, in response to the new sanctions imposed on Moscow by Washington.
"I'm very thankful that he (President Vladimir Putin) let go of a large number of people because now we have a smaller payroll," Trump said. According to him, the U.S. did not need so many people working in Russia anyway.
However, it doesn't seem all U.S. officials share Trump's stance as a State Department functionary previously called Moscow's decision to expel almost two thirds of American diplomats working in Russia "a regrettable and uncalled for act." This latest diplomat scandal - one of the biggest in decades - has predictably attracted a lot of attention, but there are a few other past examples of ambassadors and envoys who've suffered expulsions, insults, and even beatings. RBTH looks at some of the most shocking.
1. Ambassador attacked by customs officers
Russian diplomat Vladimir Titorenko. / TASS
In November 2011, Vladimir Titorenko, Russia's Ambassador to Qatar who served in several Arab countries, survived a serious beating. But it wasn't a group of thugs who did the dirty, it was several customs officers in Doha Airport.
The officers demanded the Russian envoy hand over a diplomatic pouch (which, according to international law, they weren't allowed to do). When the diplomats refused, the customs workers gave it to them good and hard! So hard in fact, that Titorenko suffered a detached retina. Ouch!
As an anonymous Foreign Ministry official stated, the attack may have been in response to Russia's involvement in the Syrian crisis, where it supported current President Bashar al-Assad (Qatar backed the opposition). The fallout was huge and Moscow immediately slammed the incident as totally unacceptable before cutting political dialogue with Qatar.
2. McFaul's unsuccessful experience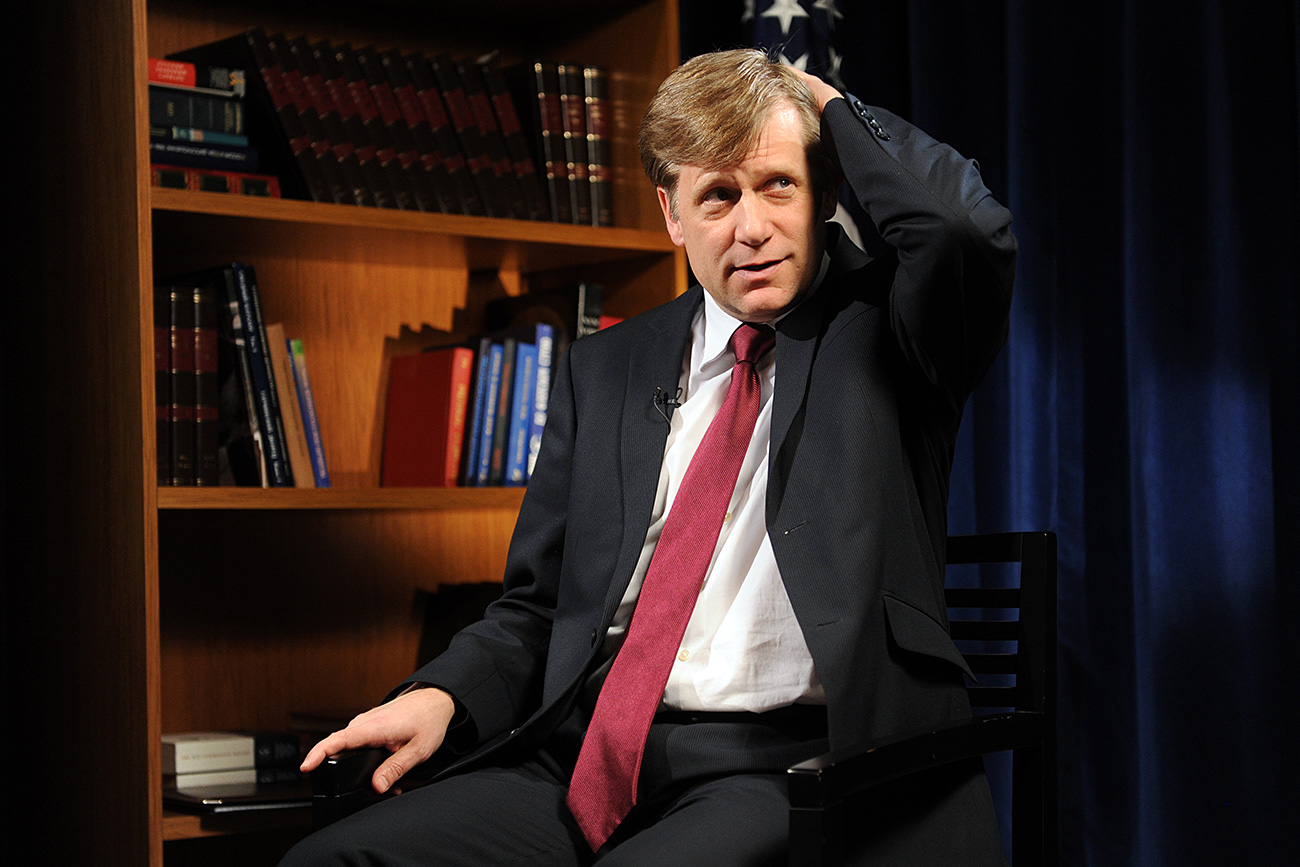 U.S. Ambassador to Russia Michael McFaul gives an interview. / Alexey Filippov/RIA Novosti
Appointed to the post of the U.S. Ambassador to Russia in 2012, Michael McFaul - a specialist in Eastern Europe and former adviser to Barack Obama on foreign policy - probably didn't expect his post to be so tough, so soon.
McFaul met several Russian opposition leaders on the second day of his new role, but the country's media didn't view this in a favorable light and criticized him heavily - and things only got worse as time wore on. He was eventually forced to explain that the U.S. did not support the Russian opposition financially, and did not try to overthrow the government. Very awkward.
McFaul only spent two years in Russia, leaving his post in 2014. Not soon after he found himself on Russia's sanctions list and was banned from traveling to the country. Commenting on the issue, Russian Foreign Ministry spokeswoman Maria Zakharova stated that McFaul had purposely harmed U.S.-Russian relations. McFaul remains blacklisted from the country but still hopes he'll be allowed back: Apparently he misses Russian beer Baltika 7...
3. Harsh speech in the Security Council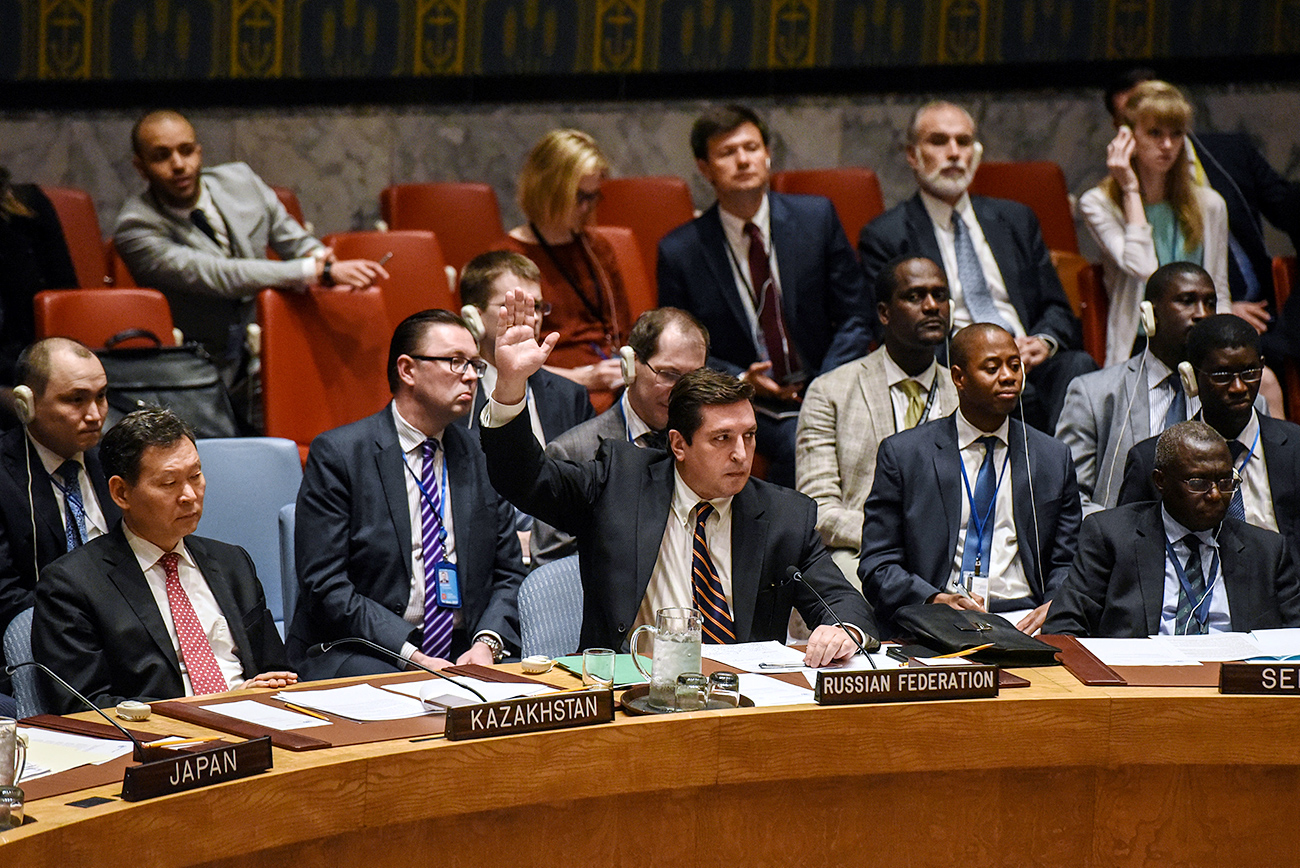 Russian Deputy Ambassador to the U.N. Vladimir Safronkov votes against a draft resolution on Syria at the Security Council meeting. / Reuters
Diplomatic clashes can be pretty tough but in April 2017 Russia's Deputy Ambassador to the United Nations - Vladimir Safronkov - upped the ante. Replying to the UK Ambassador to the UN Matthew Rycroft (who once criticized Russia for its support of the Syria) Safronkov wagged a finger at Rycroft and addressed him harshly in Russian: "Rycroft! Don't you look away from me! Don't you dare insult Russia again!" This happened during a UN Security Council meeting.
Safronkov's escapade triggered criticism from the West and even from some Russian officials. For instance, Valentina Matvienko, the speaker of Russia's Upper Chamber of Parliament, publicly disapproved of his choice of words, saying she had informed Foreign Minister Sergei Lavrov. At the same time, Kremlin spokesman Dmitry Peskov said there was nothing offensive in Safronkov's actions, and that the heat of the moment justified his emotions.
If using any of Russia Beyond's content, partly or in full, always provide an active hyperlink to the original material.