Living in paradise: How some Russians have made Bali home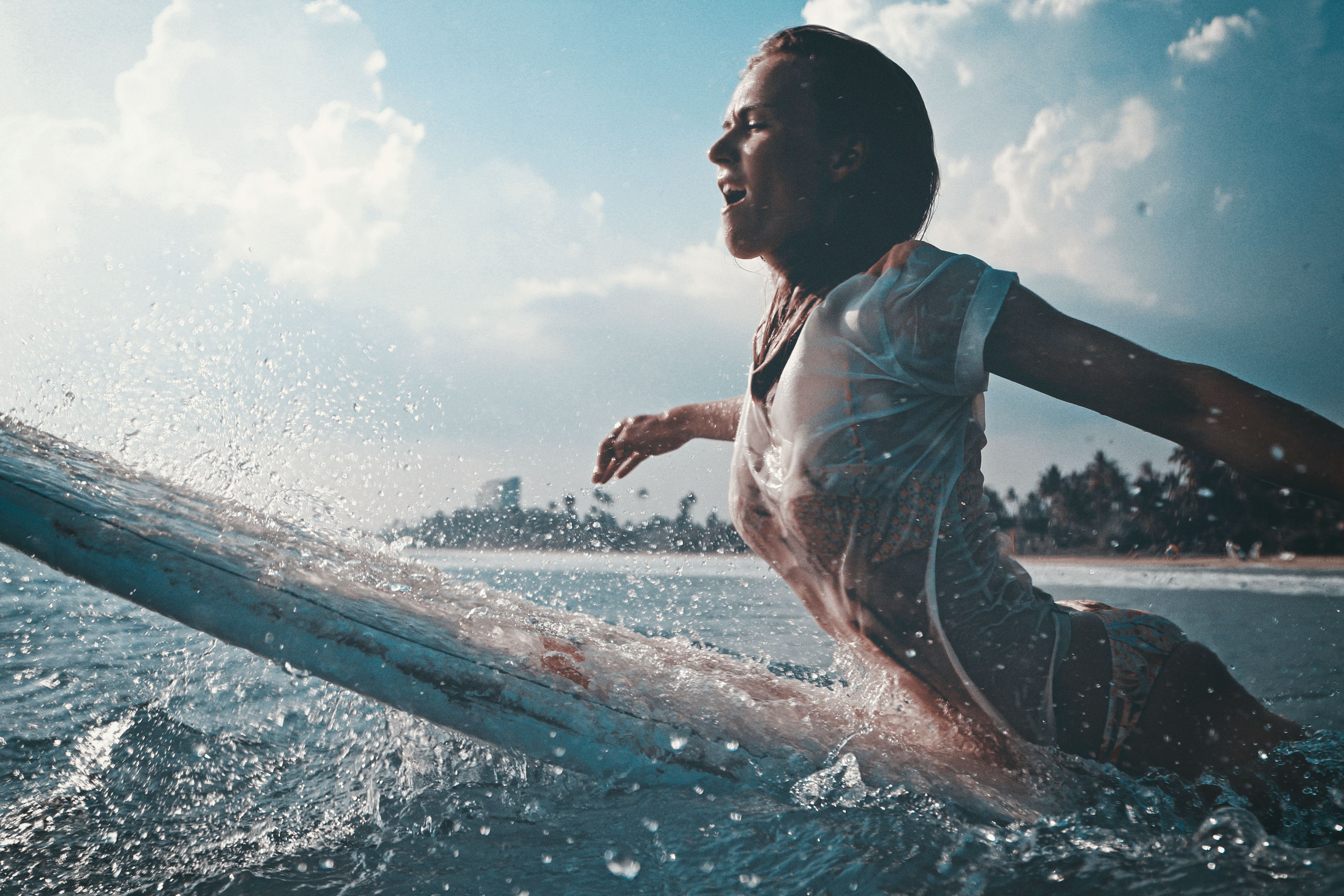 The Indonesian island has some sort of magnetism that draws the bulk of Russia's creative people.
Big city life offers people many opportunities but it also comes with a great deal of stress and problems. In recent years, a growing number of Russians are opting out of successful careers and great social lives and instead go where life is simpler. Some look to reconnect with who they really are, while others look to explore new possibilities.
Southeast Asia as a whole is one of the favorite haunts of urban Russians but the tropical island of Bali has some sort of magnetism that draws the bulk of Russia's creative people. It has always been a big decision to move far away from home but several Russians have made their dream of Bali come true while also doing something useful with their lives there.
Sergey Mikheev and Evgeny Tsyshkov, founders of Surf Discovery surf school in Kuta
Both Mikheev and Tsyshkov are from Russia's southern Krasnodar Region on the Black Sea. So it is no surprise that since early childhood they've spent their lives by the water. Their fathers introduced them to windsurfing when they were very young boys, sparking a passion for all things boarding that would eventually transform their lives and take them all around world.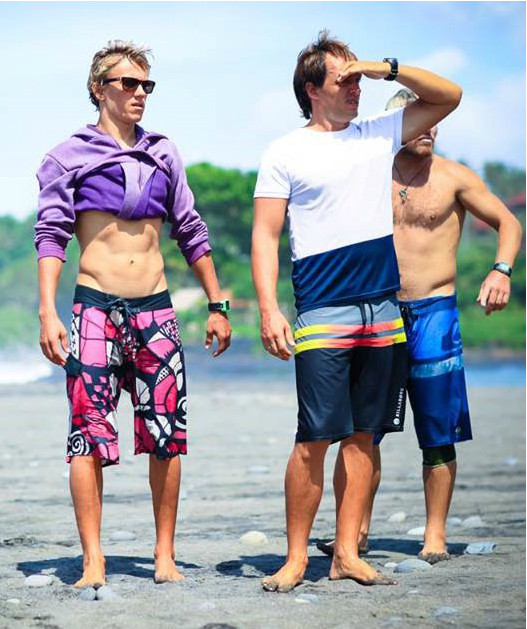 Almost a decade ago, Mikheev and Tsyshkov discovered surfing, which they found new and exciting. They quickly learned the craft and started taking groups of students to so-called "surf clinics" in the hottest surf spots. But when they eventually landed in Bali in 2008, they decided they'd had enough of working for someone else and founded their own school – Surf Discovery.
"The decision was very simple: when it comes to surfing and first learning to surf, Bali is THE place to be. The island meets the requirements of surfers of all levels and for this reason is truly a Mecca for surfers," Tsyshkov says.
Most of the students are Russians though Surf Discovery does not close its doors to non-Russians. Mikheev and Tsyshkov are eager to share this relatively new sport for the post-Soviet countries with their compatriots. "Surfing is a battle between you and yourself," Mikheev says. "The best reward you can get is finding harmony with your inner world and outer situation. I believe that surfing can change a person and give way to purest emotion. And the positive energy of Bali certainly helps."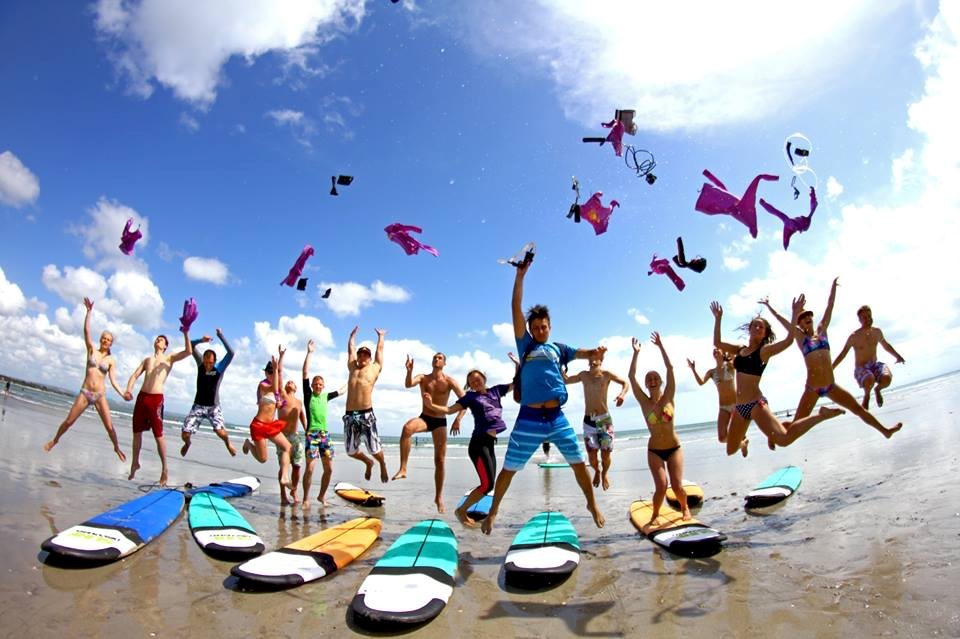 Recent 'graduates' of Surf Discovery
Press Photo
For Mikheev, Surf Discovery is more than just a source of income in Bali. "It's a home filled with friends…I love our team, they're a collection of creative, fun and talented people around whom you can truly be yourself. Giving people knowledge, smiles and a love for the waves is our job. To be honest, this is the best job."
Since the school's founding, the duo have also opened Surf Discovery branches in Portugal and Sri Lanka.
Alexandra Kutepova, yoga instructor and spiritual consultant
Alexandra Kutepova is a born and bred Muscovite. "I had everything one could ever wish for: an amazing top management PR job with many perks, an apartment, a car and an incredibly rich social life with amazing friends and an ambitious boyfriend," she says. "I also had a hobby that slowly began to turn into a second job – yoga. Teaching yoga to locals and expats and becoming Reebok's yoga ambassador still felt like it wasn't enough, at one point I began feeling that something was still missing. So in the autumn of 2015, I packed her bags and got a one-way flight to Bali".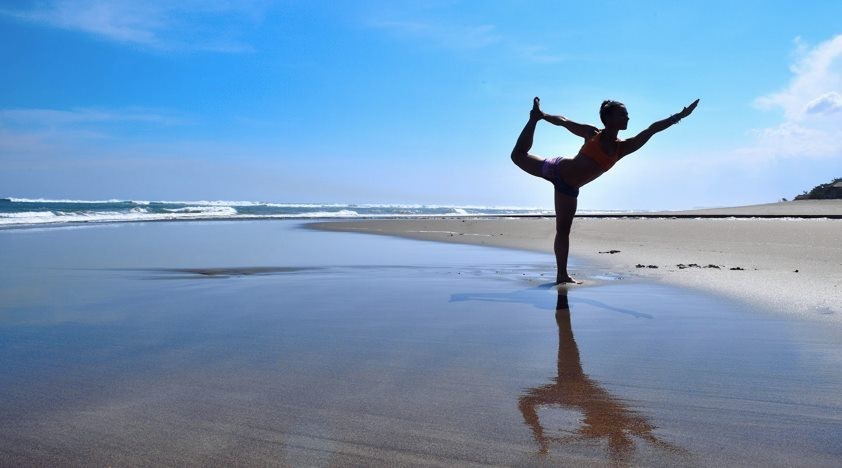 Kutepova practicing yoga on the beach in Bali
Press Photo
Apart from enjoying the daily sunshine and warmth, Kutepova now dedicates her days doing what she's always wanted to do but never could until she arrived in Bali: empower women all over to embrace their feminine qualities, be strong and healthy and find true happiness. In addition to teaching Kundalini yoga to Russian tourists, Kutepova also organizes spiritual tours around Bali's most sacred spots where they can also meet shamans. Physical health is just as important as spiritual health to Kutepova so she also contributes articles to www.organicwoman.com on healthy eating.
"I never stop learning or developing my skills, instead I use all the opportunities Bali gives me to perfect myself which then helps me be a better teacher to my students," Kutepova says. "For example, when it's the full moon or the new moon you won't see me town – I'll be at cleansing ceremony by a waterfall or spend the night in Pura Besakih [the most important, largest and holiest Hindu temple in Bali]."
Sonya Lerer, founder of Milk Up dairy products
Unlike many Russians who now call Bali home, Sonya Lerer, a former advertising expert in a movie production company in Moscow, never imagined that a short holiday to get a break from work would lead to her relocating. But something about island life – a holiday romance with a surfer, travels around the island, villa parties – had an appeal and she decided to go with the flow.
"Eventually the question 'now you're in Bali, what are you going to do here?' came up," Lerer says. "So I kept doing my work remotely for the same production company and it was going well. Then my granny came to visit and was appalled at the lack of good dairy products. So she taught me how to make my own 'tvorog' (cottage cheese)."
Because there is (or rather was, until now) a lack of good quality cottage cheese and other typical Russian dairy products in Bali, Lerer started bringing her homemade products as gifts to parties. Very soon, word got around and in October of 2014 she received her first real order and even though she didn't know it back then, that was the day Milk Up was unofficially founded.
Now, she's got 9 employees, a production area and an impressive list of customers: the Balinese royal family, influential restaurant owners and chefs, as well as the Russian elite on the island. "I never ever thought that this would get this far this quick and I didn't really try," she says. "All of this happened without any advertising, only word-of-mouth. I think the key to the success of this little venture is my uncompromising fight for perfect quality."
Read more: Singapore through a Russian lens
All rights reserved by Rossiyskaya Gazeta.