No matter where you are in the world, there's one significant Irish export: Our pubs. It's strange knowing that drinking is your greatest cultural export, but it also makes sense - in Ireland, pubs are an essential part of every community.
Yet it seems that almost every country imports this institution as a luxury, while the Irish consider drinking holes an essential part of life. I went to the world's second-smallest country, San Marino, and they somehow still had room for an Irish pub. I've been told that even in Mongolia, one of the world's most sparsely populated countries, there's still a decent Irish pub.
Moscow, of course, is no exception. On Google Maps there are over 20 places calling themselves Irish pubs in Moscow. My curiosity was piqued. How legitimate could they possibly be? There was only one way to find out…
Blacksmith (15 Rochdelskaya Street, Ulitsa 1905 Goda Metro)
Let's be honest here - nothing says "Welcome to Ireland" less than green spot lights hanging from the ceiling and a load of 52-inch screens. Green may be the national color of Ireland, but when everything in the bar emits a garish emerald hue, night-vision goggles are brought to mind - not a fun Saturday night.
In fairness, Blacksmith offers a pretty comical experience if you're in the mood to poke fun at the joint. Once you manage to get beyond the conspicuous illumination you realize that everything else "Irish" is still so hilariously off point: The Industrial Revolution-themed furniture makes it feel like a gentrified English steel factory, and I was even unlucky enough to witness a dad-metal concert there. At best, I'd say this feels like a buzzing Hard Rock Café – but not even the Hard Rock Café boasts green strobe lights.
However, they do have a barbershop in store. Not that that's Irish or anything, but it's kind of cool.
Verdict:2 shamrocks out of 5. Don't dare go without a few pints already in you.
Belfast (Sredniy Ovchinnikovskiy Lane 1, bld. 13, Novokuznetskaya Metro)
I was hoping the first bar was one of a kind, and indeed, a sense of relief immediately hit me upon entering Belfast. It's now clear that some bar owners in Moscow have actually been in an Irish bar before. This place gives a good first impression, and its white stone walls and wooden furniture look exactly like what you might expect in a small seaside boozer in Galway or Mayo.
However, given the atmosphere, it would feel less awkward if there was a big fireplace or someone playing the violin in the corner. Instead, you get a clumsy effort to create a party atmosphere, with an impressive collection of bras hanging from the ceiling (best not to ask how they ended up there). While the interior isn't bad, it doesn't match the atmosphere, and as a customer, I was left not knowing whether to sit and chat or to attempt some dad dancing. I end up doing neither and headed elsewhere.
I should also probably add that this place has a vast array of IRA memorabilia on the wall...
Verdict: 3 shamrocks out of 5. Not bad for a pint or two, but at 390 rubles ($6.60) a Guinness, it's not worth spending a whole night there.
Conor MacNessa (67 Nakhimovsky Prospekt, Profsoyuznaya Metro)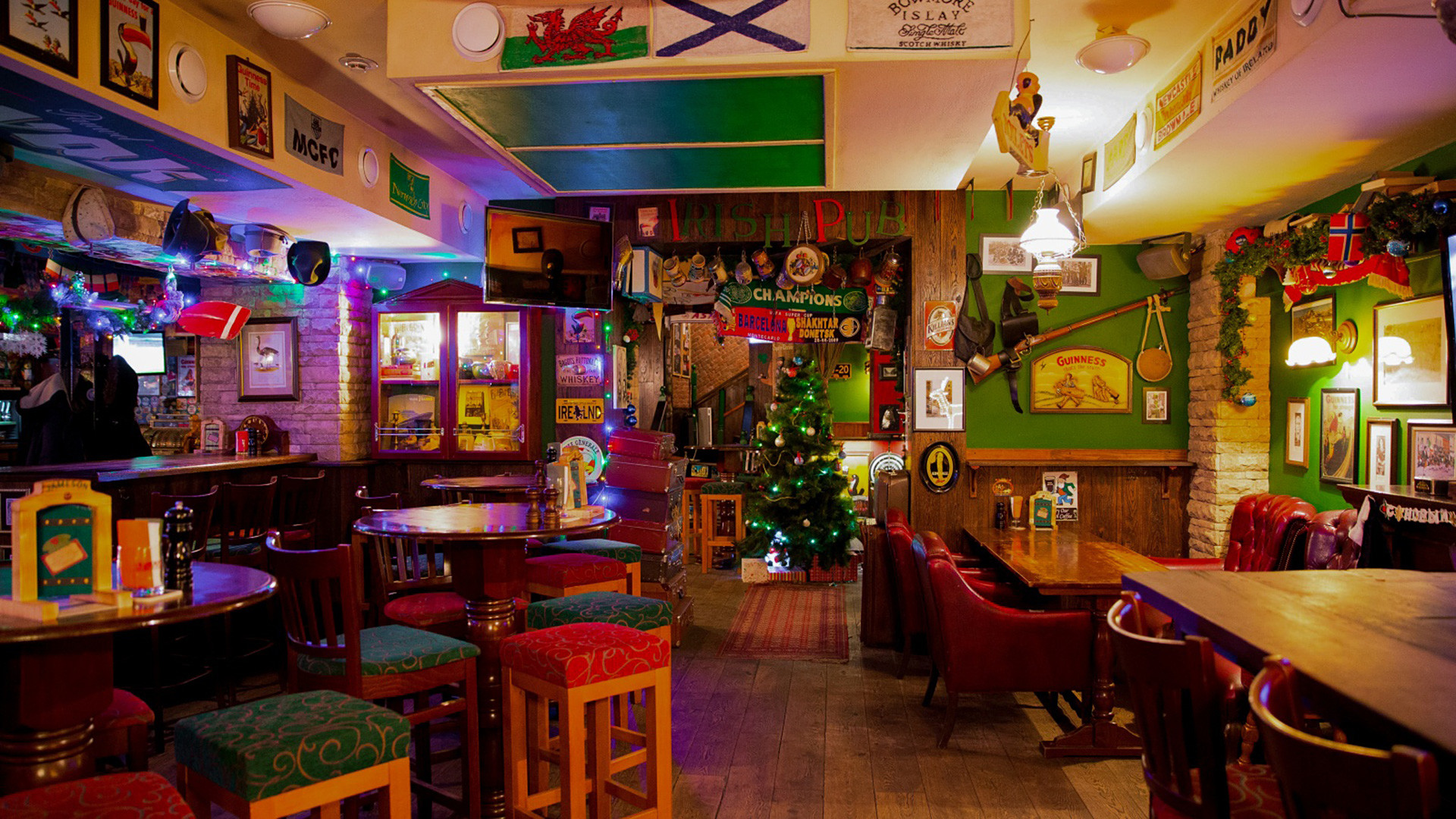 Ok, now we're talking.
Located about five stops from Moscow city center, this neighborhood bar is a little off the beaten track, but is completely worth the trip. In the best way possible, it feels like everyone at Conor MacNessa knows each other; I arrived on a heaving Saturday night and the atmosphere was bursting with vibrant conversation. Simply walking down the underground staircase to Conor MacNessa and you already feel like you've left your troubles behind, which is exactly how entering a good Irish pub should be like.
As for the interior, they even have a "snug" (a little inlet for a group of friends to sit by themselves) like something straight out of 1940s Ireland. Punters are also spoiled for choice when it comes to good Irish ales and scotches, chalked onto the blackboard behind the bar.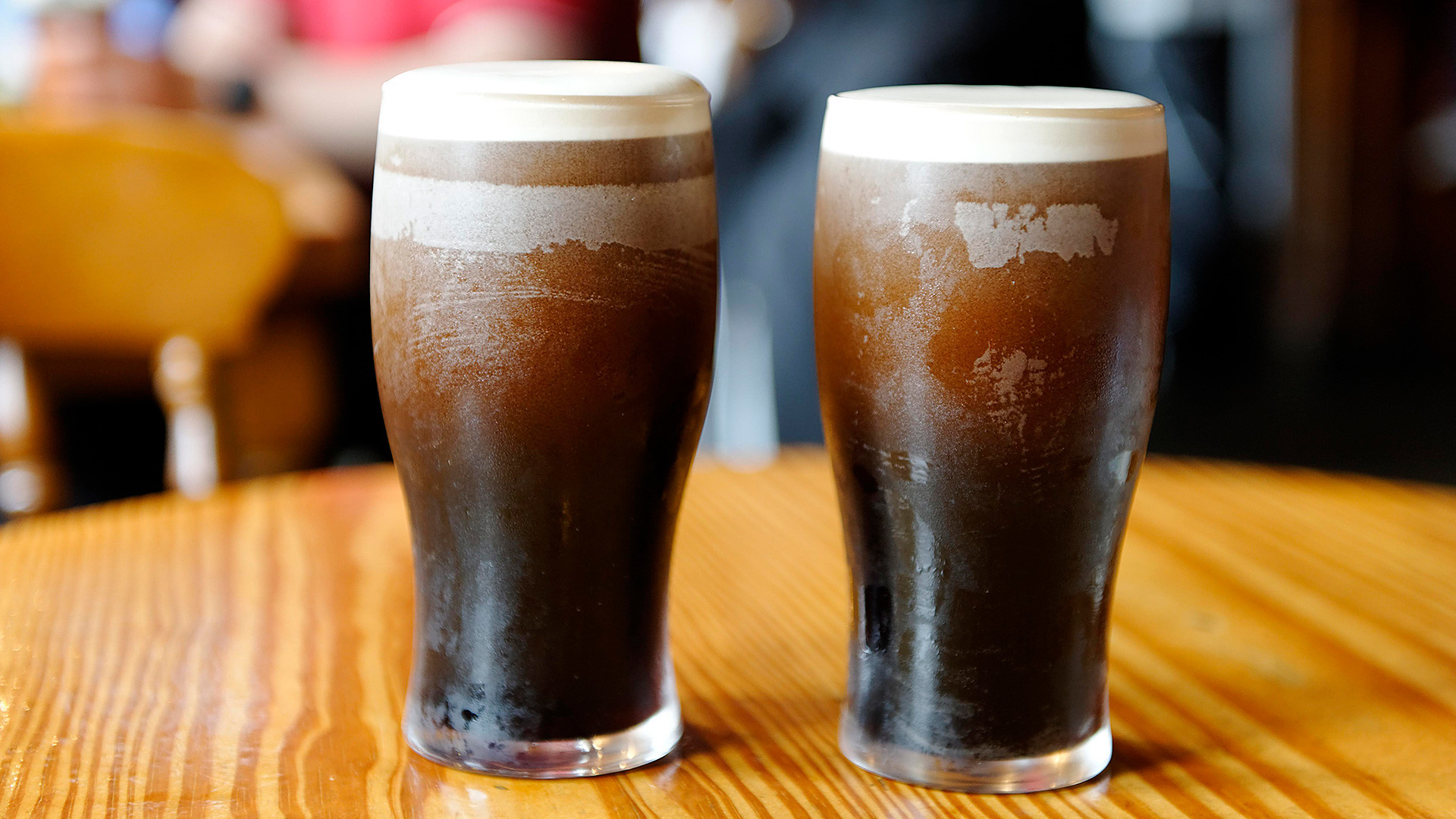 Imagebroker/Global Look Press
At 390 rubles ($6.60) for a Guinness or an O'Haras, Conor MacNessa is no cheaper than any other Irish pub in Moscow. However, customers are at least getting bang for their buck. My Russian friend tells me that even though it's expensive, he and his friends will actually miss a weekend's drinking so they can save up money to come here. It's that good.
There's a Union Jack here though. But just this once, I'm prepared to let that slide: This place is legit.
Verdict: 5 shamrocks out of 5. A solid choice all round.
Sally O'Briens (Bolshaya Polyanka Street 1/3, metro Polyanka)
It's formal, oh so formal.
To be fair, Sally O'Briens is in a nice location with a view of the Moskva River, and doesn't necessarily feel un-Irish (we too have boring pubs in Ireland). But if I had to draw a parallel, I'd say it reminds me of the type of Dublin city center bar that only appeals to businessmen, into which no one under 28 or over 65 would dare venture.
For a start, a Guinness is priced at 490 rubles ($8.30), making it the most expensive pub I've been to in Moscow. Even trying to enjoy my overpriced pint was a chore, as the wealthy but lonely-looking clientele were all silently chomping on luxury chicken wings and crudité assortments.
While there's nothing terribly wrong about this place, everything in it is extremely bland. It might possibly be a good bar to watch a match (it's got an enormous screen), but I have a feeling it's also the kind of spot where you'd get strange looks for cheering on your team too loudly.
Verdict: 3 shamrocks out of 5. Perfect if you're celebrating a lucrative business deal – otherwise, save your money.
The Shamrock Pub (11 New Arbat Street, Arbatskaya Metro)
The Shamrock claims to be the first Irish pub in Moscow, opened in 1991, and it doesn't look like much has changed in there since. To be honest, I don't think I've ever felt less at ease at a pub. For a start, it's situated in the back of a creepy shopping center, and when I approached it I wondered if it was even open. My friend then reminded me that it was Saturday night, so it had to be open - he turned out to be right, but you could see how one might be mistaken as the silence in The Shamrock was incredible. The embarrassed barman actually turned on 80's night on MTV for us; I suppose someone had to keep us company, so why not Simon le Bon?
After a tableside brainstorm, we decided that this pub might make more sense if it had a few battered pool tables and the drinks were cheaper than in other bars (Guinness is also 390 rubles/$6.60 here). It might even take on a sort of run-down, niche coolness then, in an ironic kind of way. But at the moment, there's no irony to be had in The Shamrock. At best it feels like a fairly uncool bar where the locals just failed to turn up that night, and at worst, like a place that doesn't have to decorate for Halloween.
Verdict: 1 shamrock out of 5.
Katie O'Sheas (26 Prospekt Mira, Prospekt Mira Metro) (7 Mokhovaya Street, Biblioteka im. Lenina Metro)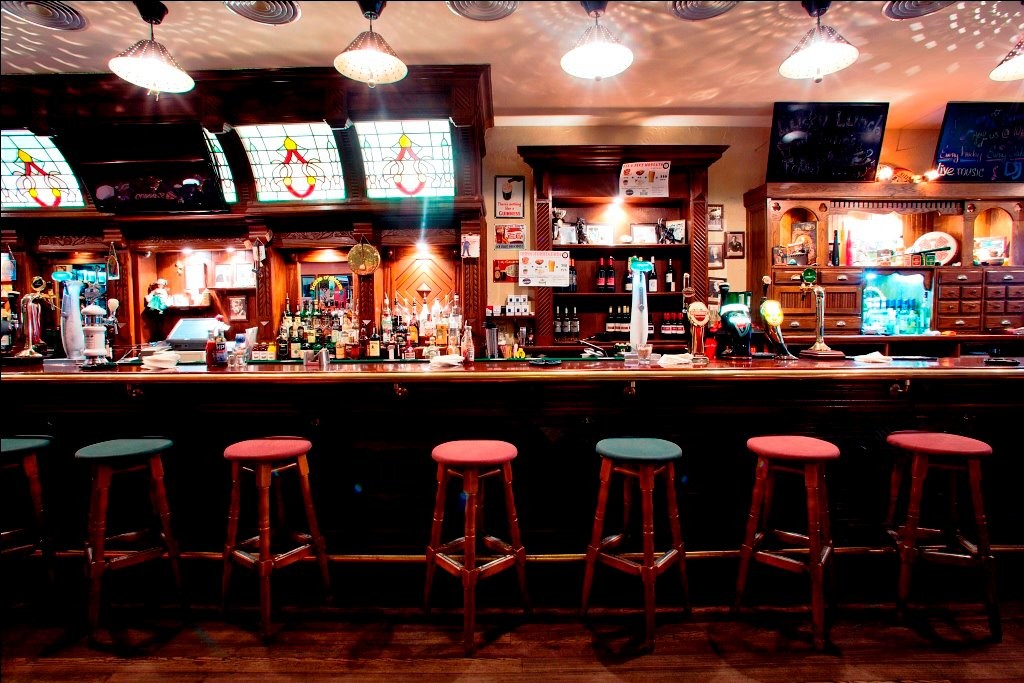 When it comes to authenticity, Katie O'Sheas beats anywhere on this list hands down. The two pubs are owned by an Irishman - and it shows. Its décor is not only on point, but is actually even more impressive than the vast majority of pubs in Ireland. We're talking hurling sticks, signed GAA jerseys, and retro Guinness ads everywhere you look - not a Union Jack in sight. You're also way more likely to meet an Irish person here than in any other Moscow Irish pub.
The food here is great – and if you happen to stop by on a Sunday or Monday night in the Mokhovaya branch, you'll actually get either a pie or a full Irish breakfast thrown in for the price of your pint. What's not to love?
In many respects, there's little difference between a trip to Katie's and a jaunt to the local boozer back home. Perhaps the most visible difference is the all-female staff; let's just say they add a welcome Russian touch to an otherwise completely Irish interior.
However, Katie's can be a little sleepy at times. You get the sense that the authenticity takes precedence over the "craic" here, and that the pub's unerring commitment to mirroring Ireland might actually drive some of the locals away. That's not to say that a pub must be heaving to feel Irish, but for Katie O'Sheas' prime locations in the center of Moscow, the small-town country atmosphere can feel a little out of place.
Verdict: 4½ shamrocks out of 5. The perfect place for a quiet pint, meeting other foreigners or watching a football/rugby/GAA match.
Winner – Conor MacNessa
If using any of Russia Beyond's content, partly or in full, always provide an active hyperlink to the original material.