How foreigners change Russian cuisine: Said Fadli from Morocco cooks the Olivier salad
As some of our foodie readers already know, the Olivier is THE food of Russia's New Year's table. Normally, the salad is made with meat and mayo but Moroccan chef Said, who specializes in vegan cooking, has prepared something truly fantastic – and meat/dairy free.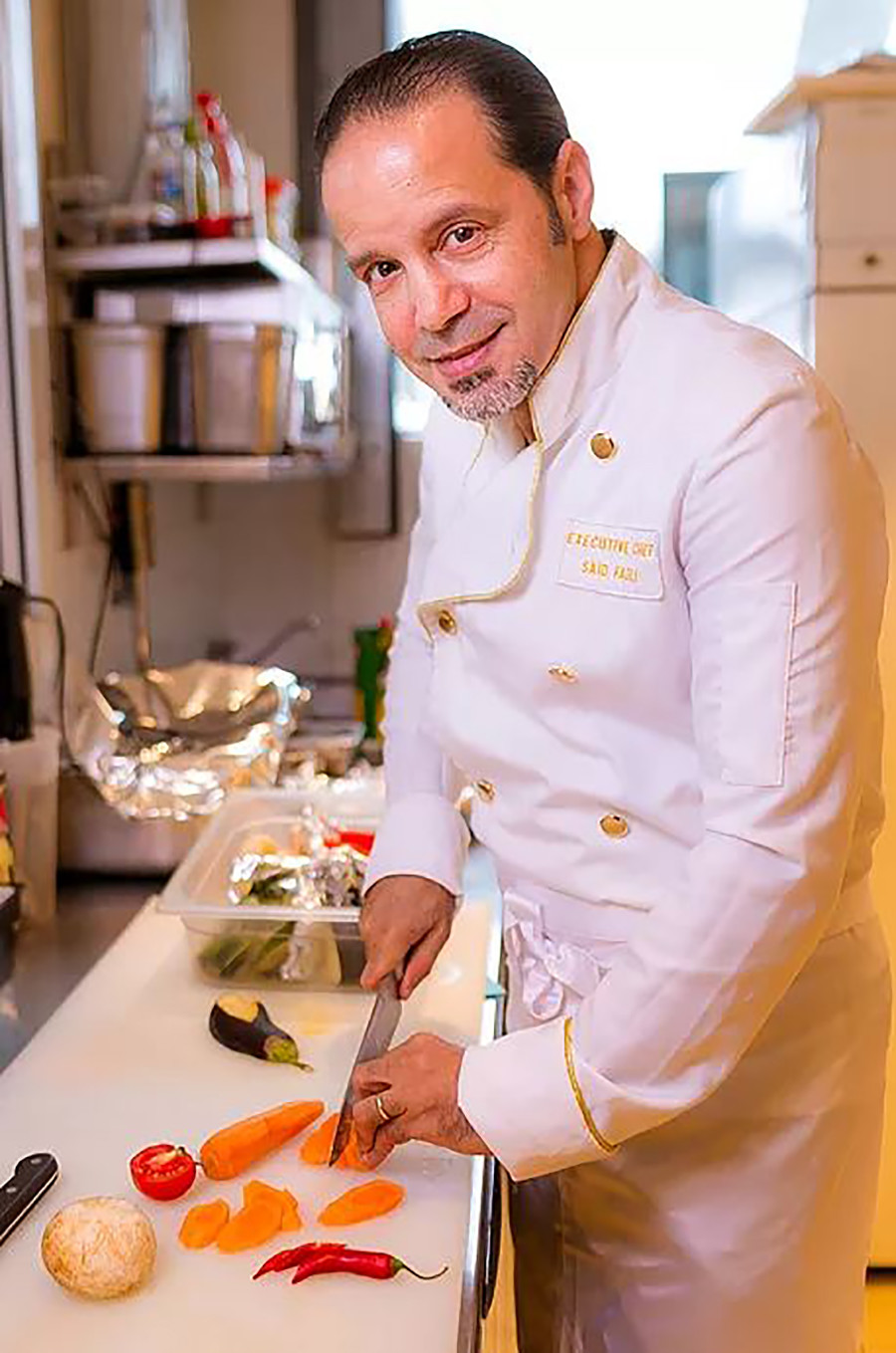 In our new series "How foreigners change Russian cuisine," Russia Beyond sits down with Moscow's brilliant foreign chefs to talk all things food and to get you, our readers, a special Russian recipe in their own original interpretation, that you can easily make at home.
The Have A Nice Day (H.A.N.D) restaurant is a little piece of heaven for Moscow's vegans, raw vegans, and vegetarians. Occupying a part of the top floor of the city's swanky Tsvetnoy Central Market complex, H.A.N.D offers not only stunning views of the capital, but also takes a very innovative approach to food that, quite often, is branded with a boring, bland reputation – but not this time. The culinary mastermind behind all this vegtastic goodness is Morocco's Said Fadli.
A little bit about yourself:
I was born in Morocco, grew up in France, and spent a long time in the US. When working in New York, I started doing Moroccan, French, and Asian fusion because I find classical French cuisine a bit too heavy. Then I got the chance to work as the executive chef in Rasputin, one of the best Russian restaurants in the States.
What brought you to Moscow?
In 2004 I got a call from a friend to come and open a restaurant in Moscow. Afterwards, I was planning to go back to New York but my friends convinced me to stay. Since then, I've worked in many different restaurants around Moscow.
What is your vision of the vegan/raw/health cuisine and how does it differ to other restaurants that do similar stuff?
More and more people here (especially the younger Russians) are starting to get interested in healthy eating. We're different because we're not a fast food restaurant; on the contrary, we're actually quite fancy which evokes more trust in people, many of whom are still quite skeptical about the vegan thing. We use fresh ingredients and the food not only tastes good, it also looks really good.
What are your culinary plans for the future?
We are thinking about extending H.A.N.D. and so far, our plans seem to be going well. There are a few problems with sanctions at the moment, however, but I'm sure we'll resolve them quite easily.
How do you like Moscow?
Beautiful, gorgeous. It's the best and that's why I've stayed here for 11 years. Nice place, nice people, and lots of opportunities.
Recipe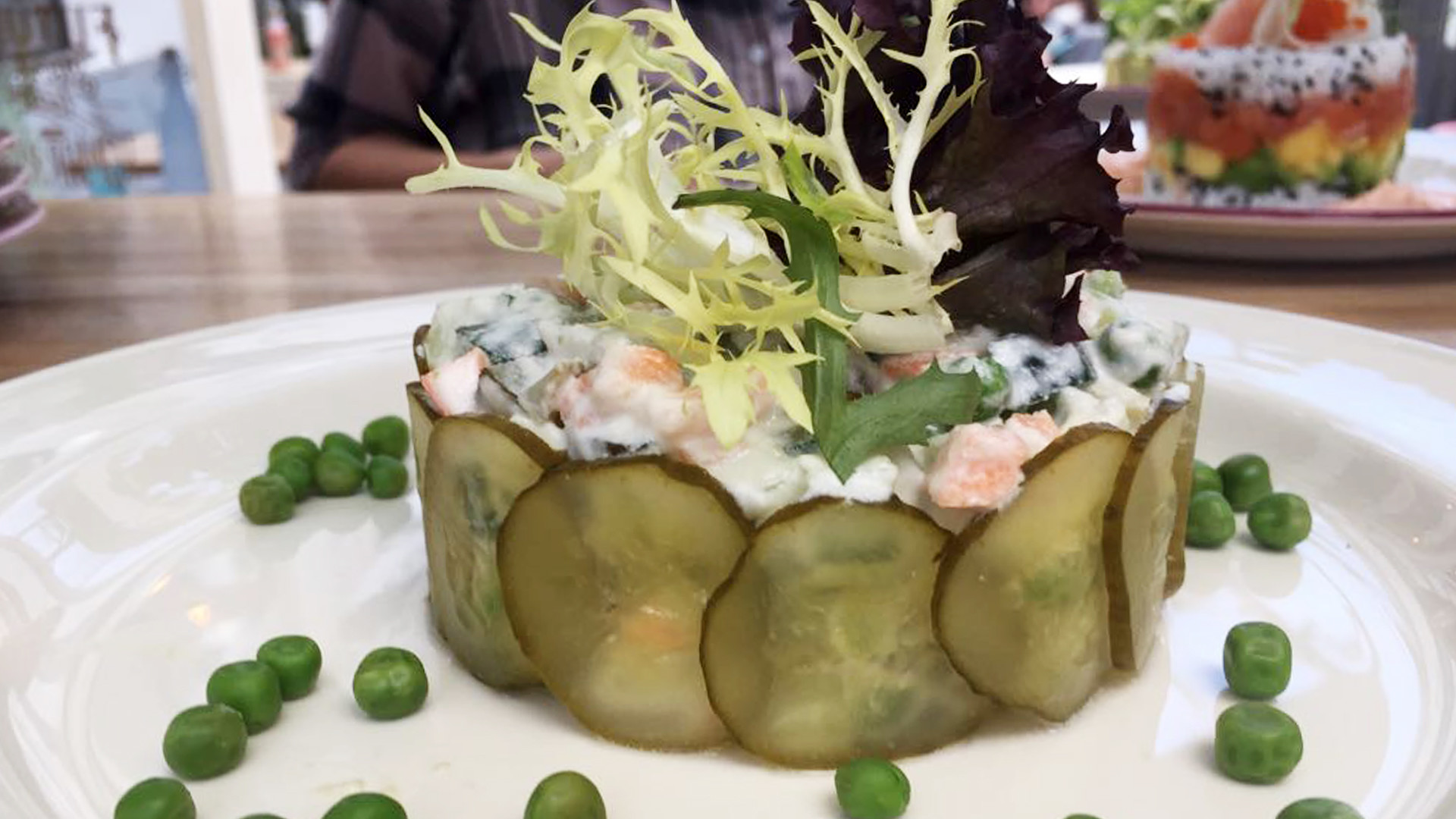 Said Fadli
Ingredients:
Fresh cucumber - 30g
Pickled Cucumber - 50g
Cubes of fresh zucchini - 40g
Avocado cubes - 40g
Lemon juice
Sweet peas - 50g
Cucumber cubes - 30g
Vegan mayo - 40g
Dill
Vegan mayo
Coconut milk - 8g
Cashews -20g
Water - 13g
Vegetable oil - 10g
Salt to taste
Lemon juice
Preparation:
Mix everything and blend it in a blender until it's soft and silky like normal mayonnaise. Then mix the vegetables and mayo, serve and enjoy! Easy.
If using any of Russia Beyond's content, partly or in full, always provide an active hyperlink to the original material.