Want to enjoy the 'sweet life' in Russia? Here's how to cook Moscow Cake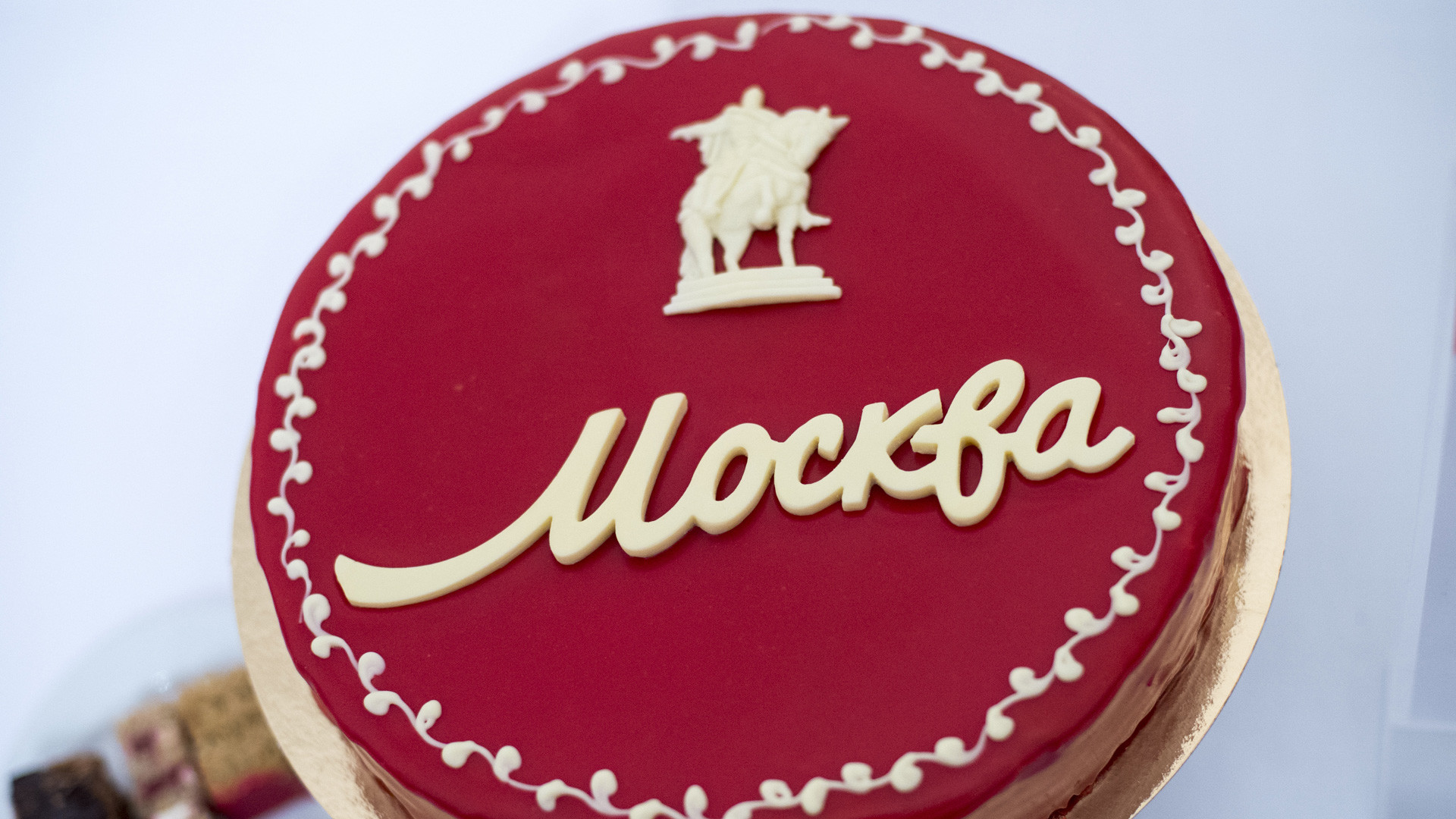 By taking old school Soviet ingredients, Moscow confectioners have made a modern Russian cake that is already legendary on the city's gastronomic scene.
The first time I heard about Moscow Cake was from a close friend, who confessed that the first thing she always does upon arriving in Moscow is to go to her favorite bakery and indulge in a big slice of authentic Moscow Cake. Even though I am quite experienced in baking and confectionary I honestly had no idea that this cake even existed. Turns out that it was invented just several years ago and is sold only in a few confectionaries in the country.
In 2015, the Moscow city government asked the Russian confectionary holding, United Confectioners, to create a cake that would become the city's sweet gastronomic symbol. There were open and public tastings where people could sample and vote for the cake they enjoyed most. More than 200,000 Muscovites participated, casting their vote. Finally, out of five cakes the one with a nut-meringue base and condensed milk and rich caramel flavor won out.
What makes Moscow Cake special is that it's comprised of locally-made ingredients that everyone can easily find in any store, and make the cake at home. Boiled condensed milk, meringues, buttercream and nuts – these ingredients were common in Soviet confectionery and well known by most born in the USSR. The cake's decoration is also interesting and peculiar: true Russian red-colored glaze, the chocolate inscription, "Москва" (Moskva), and a small chocolate monument to Moscow's founder, Yuri Dolgoruky, on top.
There are not many places where you can find the authentic Moscow Cake, especially outside the Russian capital. That's why I was very happy when I realized it's not so complicated to make at home. The only difficulty lies in the red glaze: the signature Moscow Cake recipe includes mirror icing decoration, which is quite tricky to make. This glaze honestly does not affect the cake's taste, so you can safely replace it with buttercream and a drop of red color, and call it a day.
Ingredients for the base:
200g hazelnuts
140g egg whites
150g sugar
a pinch of salt
Ingredients for the cream:
350g boiled condensed milk or dulce de leche
30ml rum or brandy
400g butter
150g hazelnuts
red color
Cooking:
1. First, finely crush hazelnuts with a knife or food processor. In a clear big bowl beat the egg whites and add a pinch of salt at high speed. Start adding sugar into the egg whites, tablespoon by tablespoon, until very stiff peaks appear.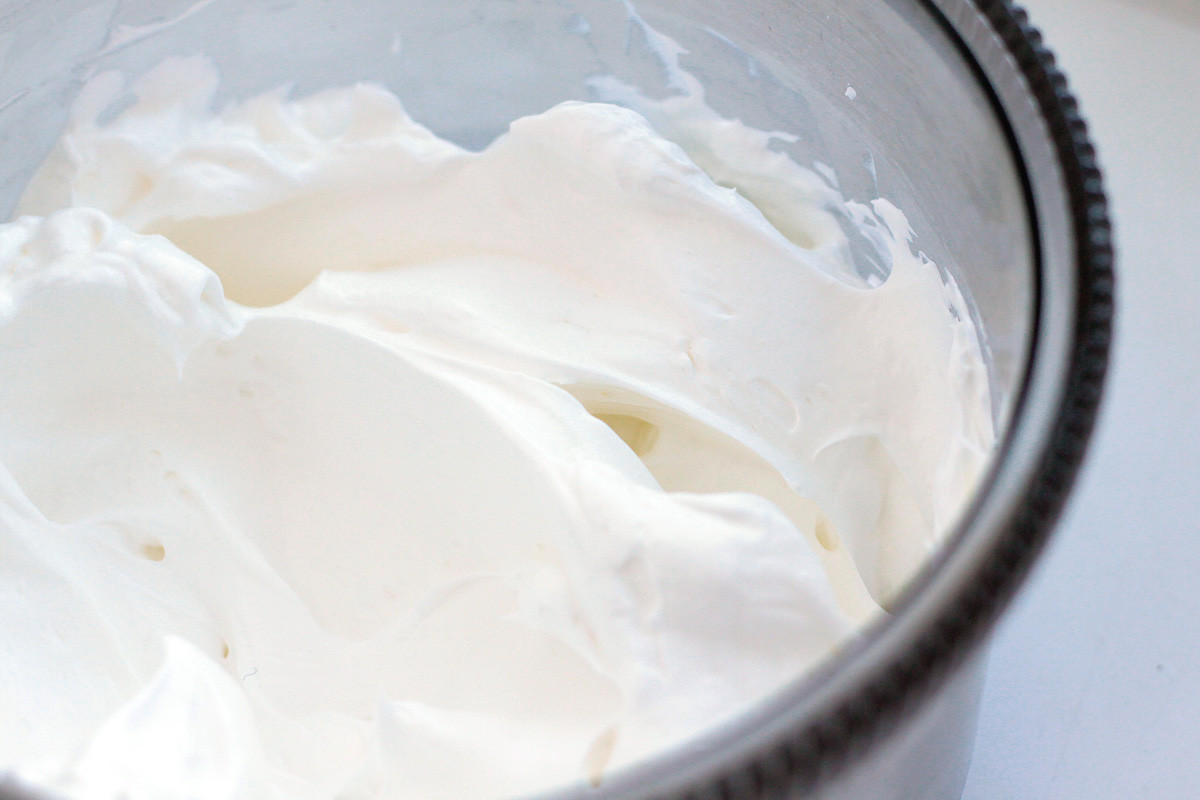 2. Add the chopped hazelnuts into the meringue and work it carefully with a spatula. Divide the meringue mixture into three or four equal parts, depending on how many layers you prefer. Time to bake the meringue layers.On sheet pans covered with parchment, spoon the meringue mixture. You should have round layers that are each about 18-20 centimeters in diameter.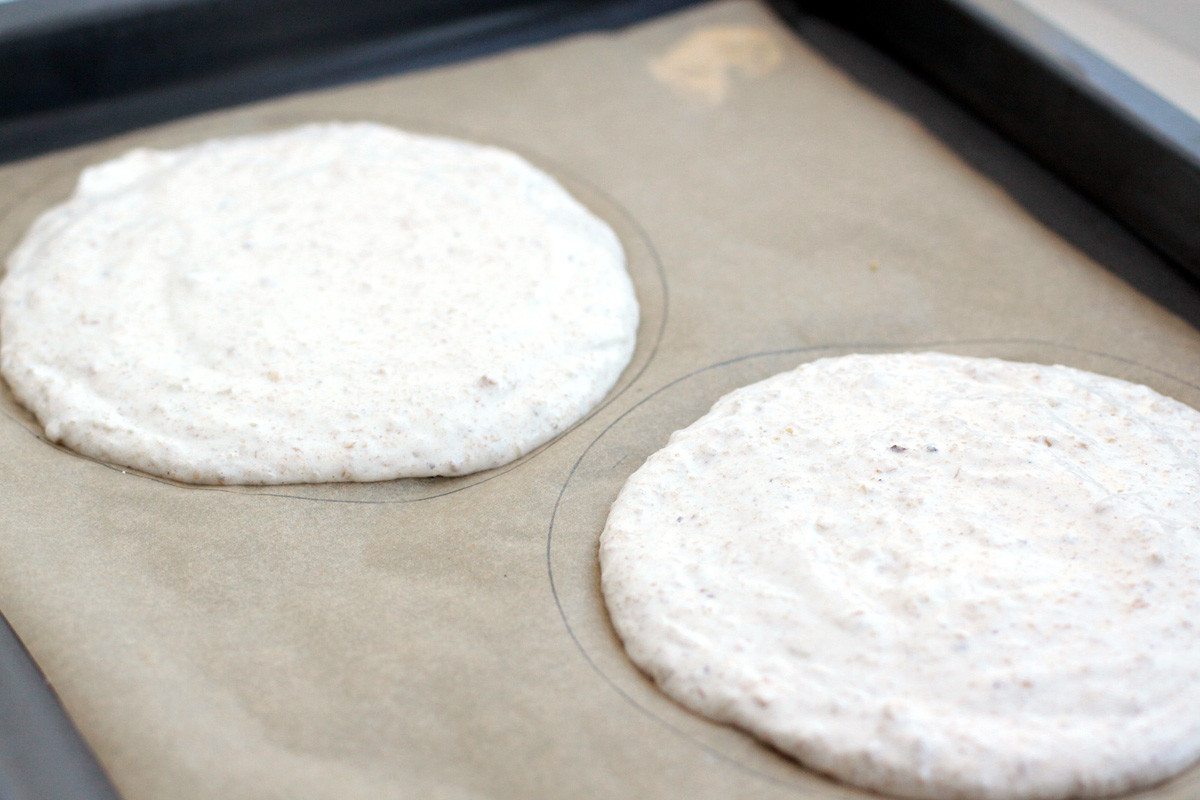 Victoria Drey
3. Bake for 10 minutes at 150°C, then lower the temperature to 100°C and bake for about two hours. Let the meringue layers cool completely after baking.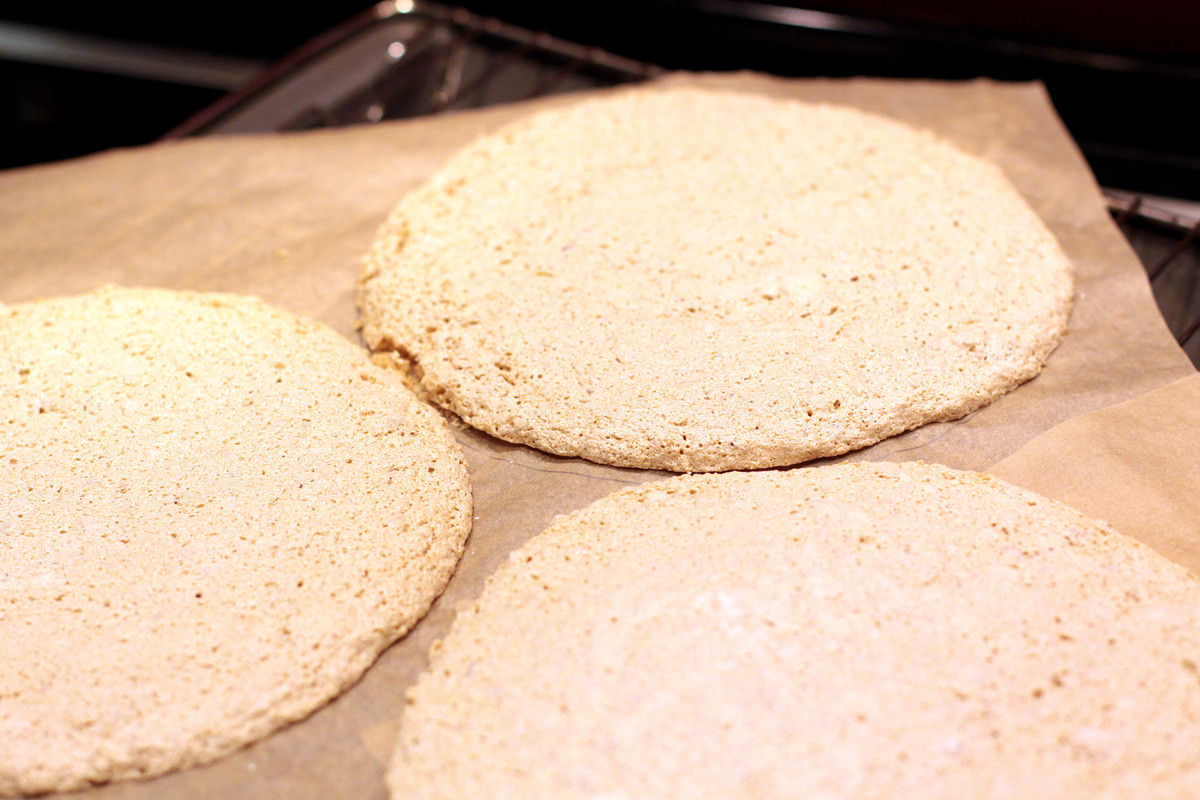 Victoria Drey
4. For the cream, first beat soft butter at high speed until it is smooth and almost white. You can easily replace it with mascarpone if you are not a fan of buttercream. Put half of the soft butter in a separate bowl, add powdered sugar and a couple of drops of red color, mix everything together and set aside: this red part of the cream will go for the cake's decoration.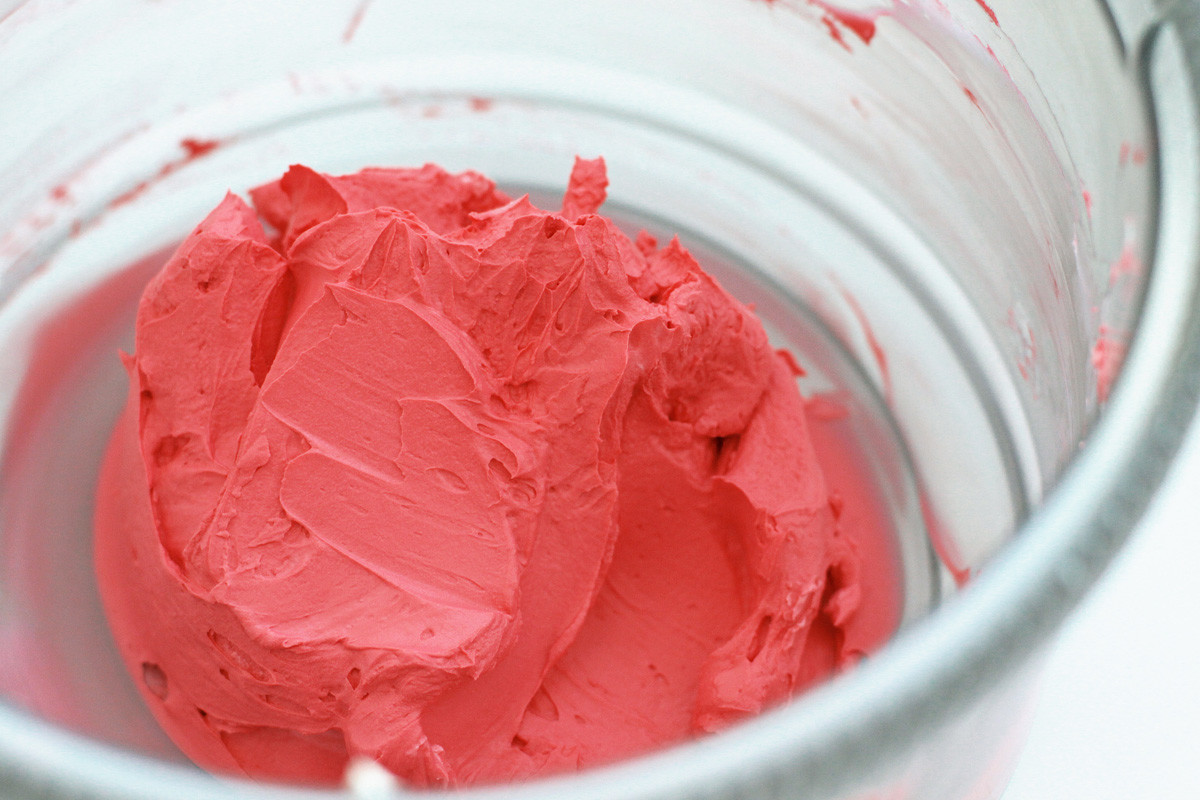 Victoria Drey
5. In the remaining half of the soft butter add boiled condensed milk or dulce de leche, as well as some rum, cognac or brandy and give the mixture another whisk.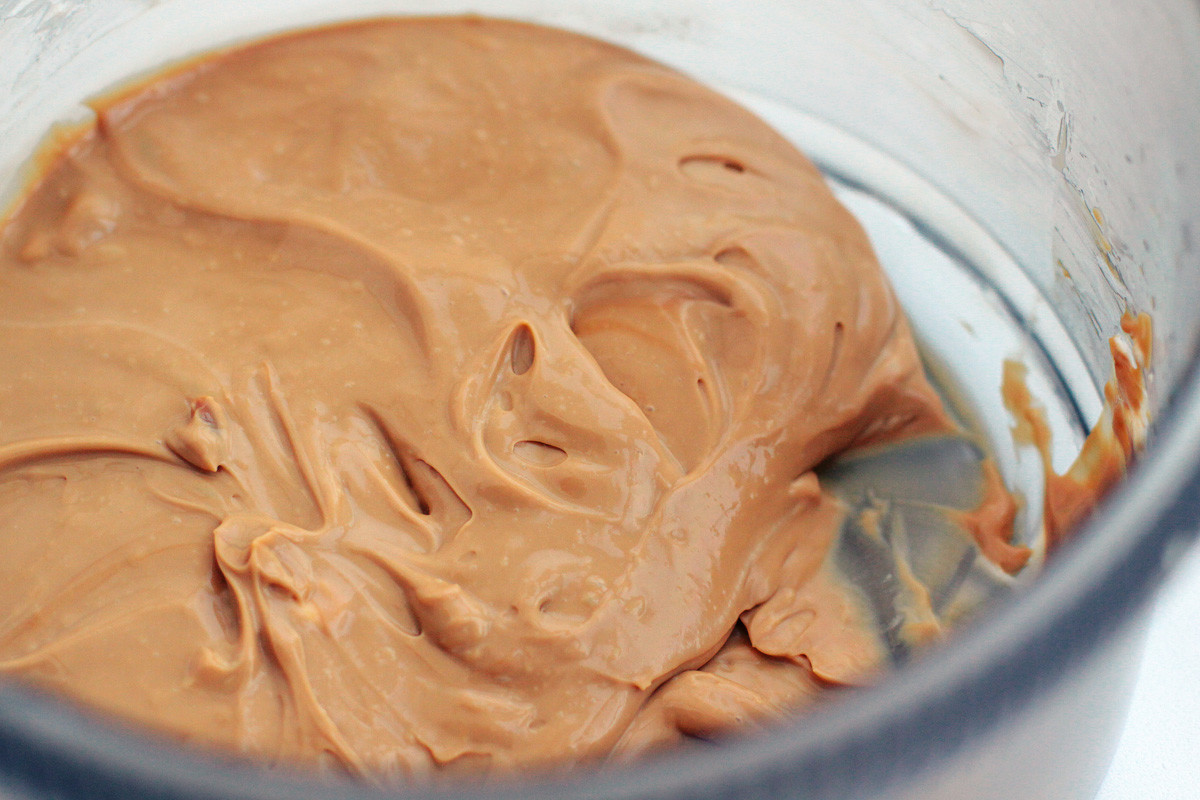 Victoria Drey
6. Using your food processor make a fine hazelnut paste from the whole hazelnuts and add to the cream. Mix with a spatula until the cream is smooth and leave in the fridge for 30-60 minutes.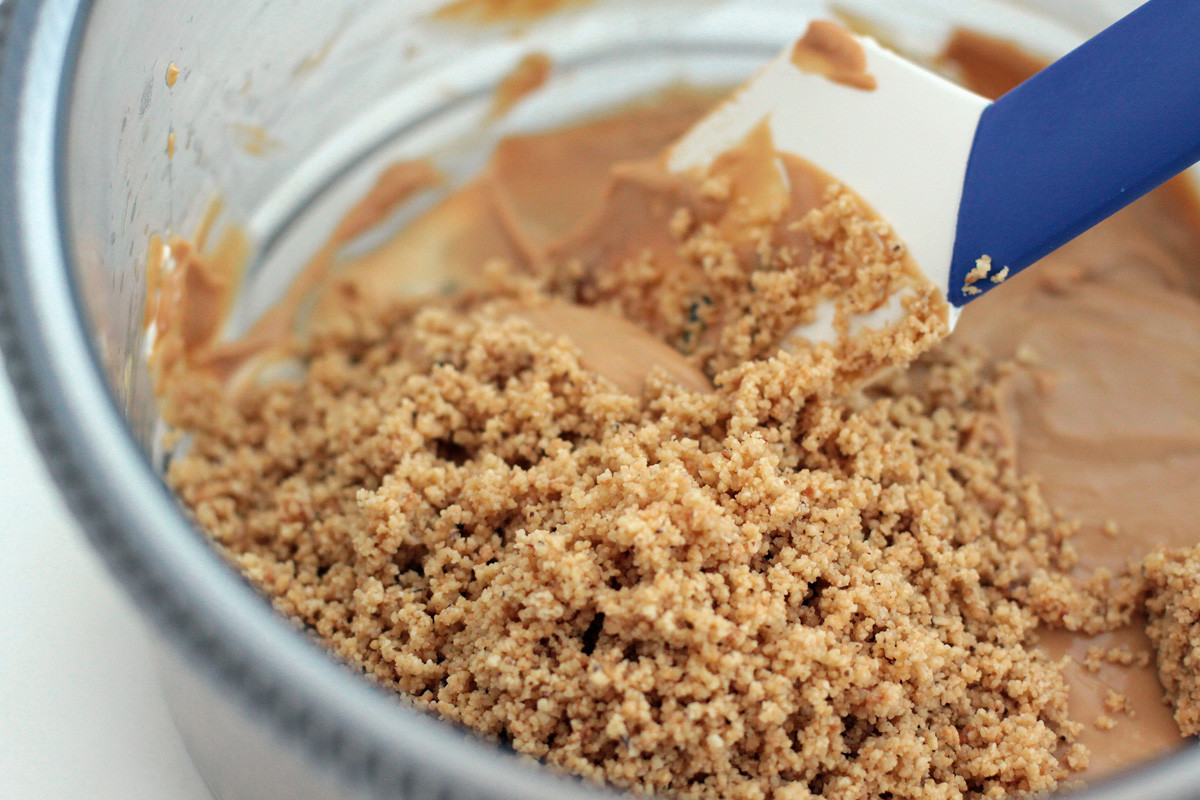 Victoria Drey
7. Now build the cake: cover the first meringue layer with the hazelnut cream, and repeat with all the layers.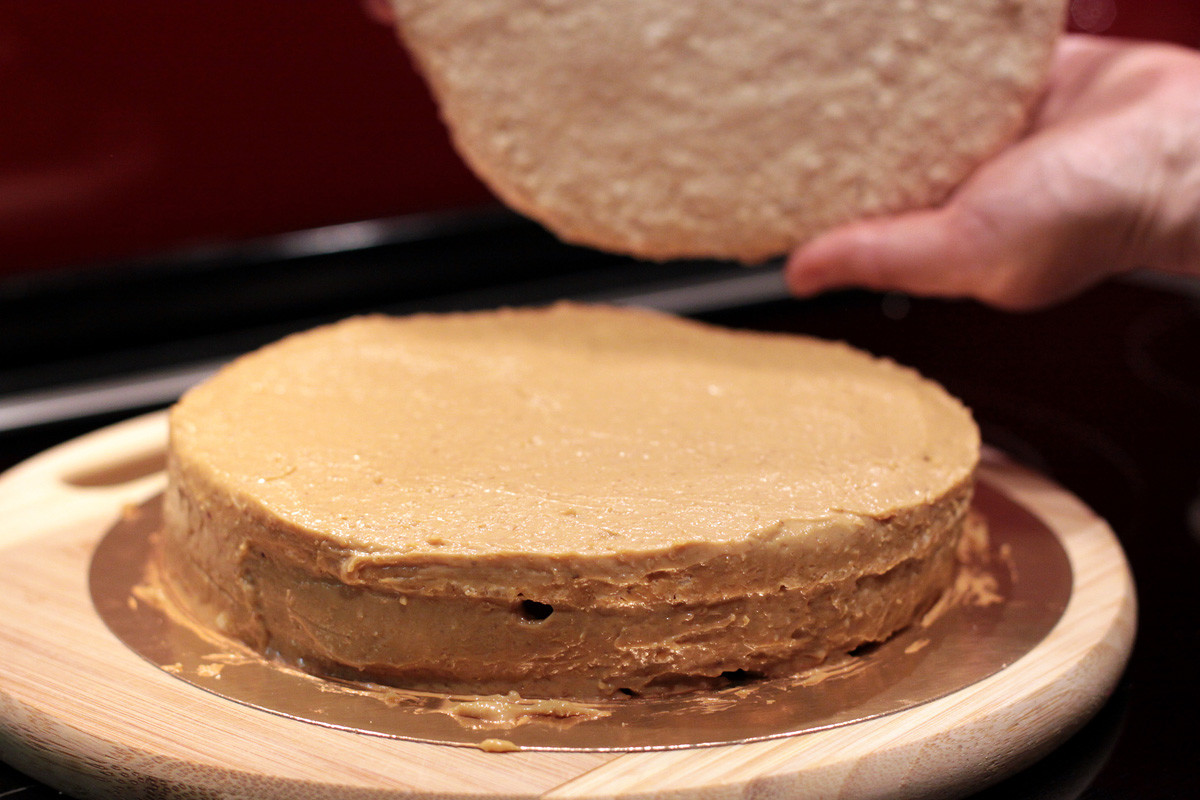 Victoria Drey
8. When you finish with the layers, cover the cake with the red cream and decorate with chopped hazelnuts and white chocolate or classic buttercream.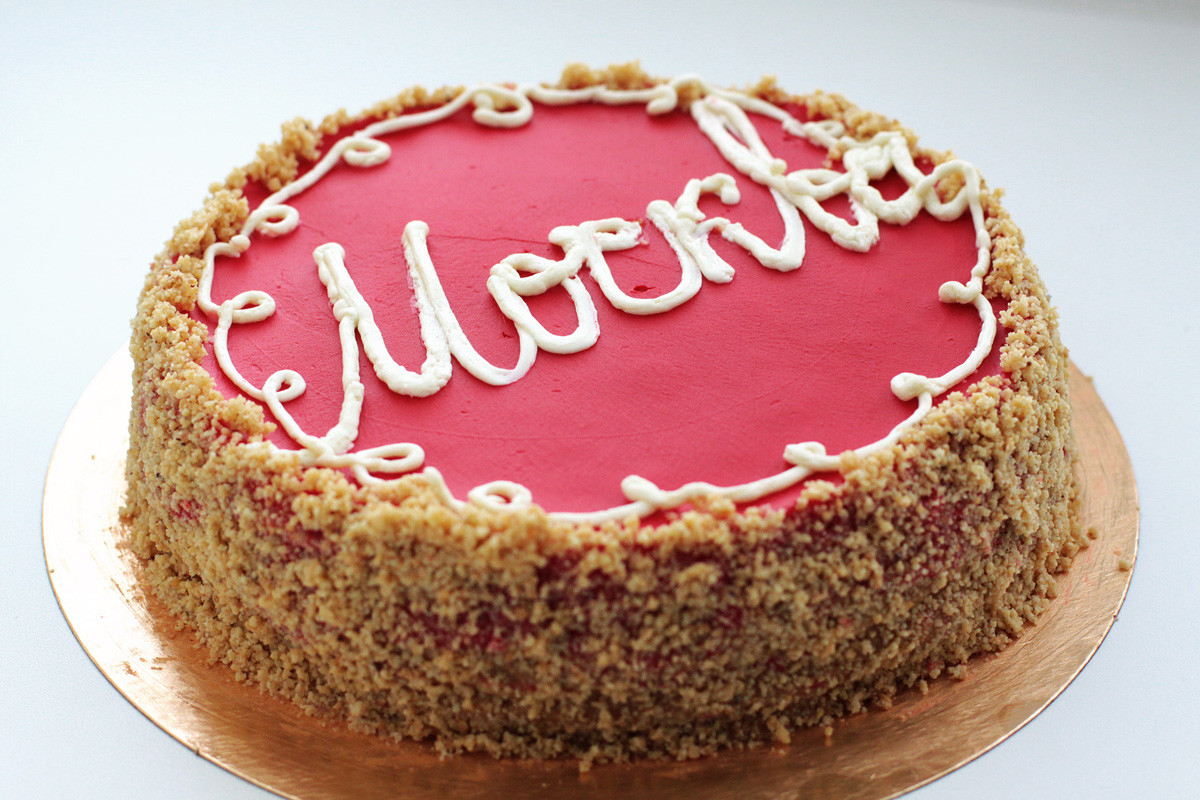 Victoria Drey
9. Leave in the fridge for a couple of hours, or better overnight. Priyatnogo appetita!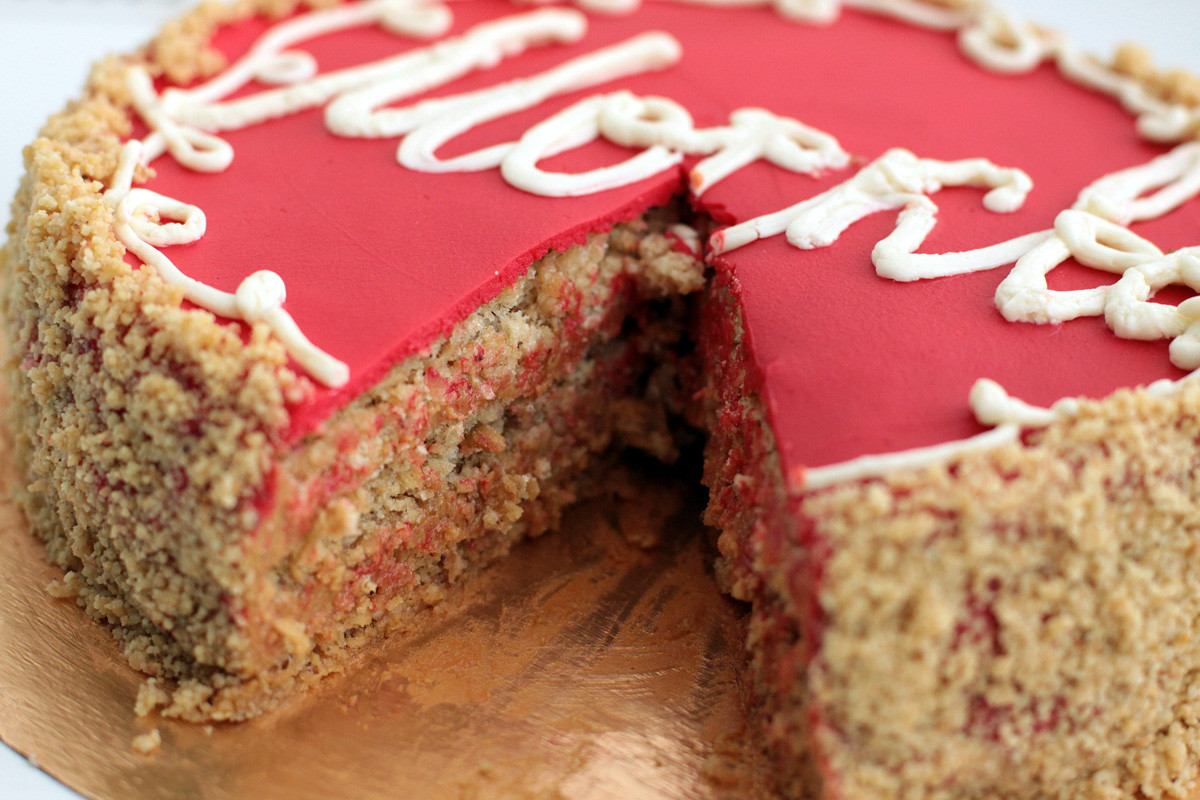 Victoria Drey
Read more: 10 mouthwatering Russian cakes you need to try
If using any of Russia Beyond's content, partly or in full, always provide an active hyperlink to the original material.