Hope SCO will improve India-Pakistan trust and trade: Unnikrishnan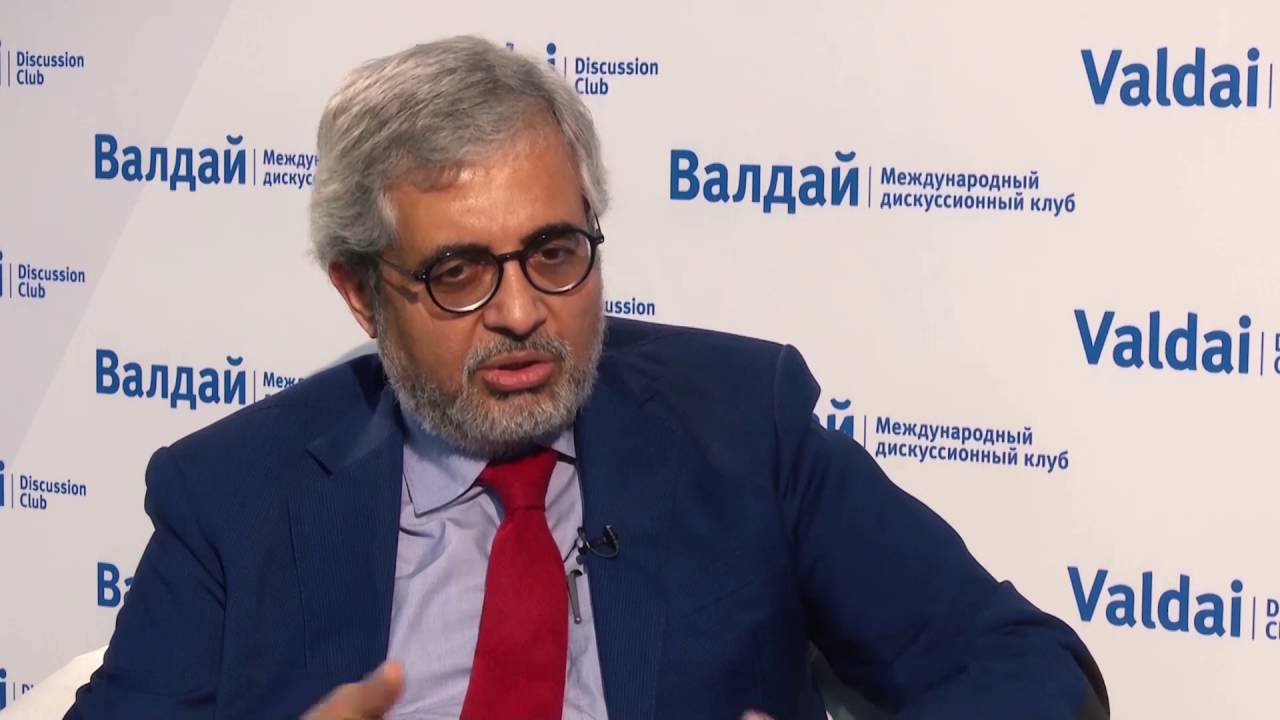 During a visit to Moscow for the first forum of Indian and Russian research centres, Nandan Unnikrishnan, Senior research fellow and vice president of the Observer Research Foundation spoke in an interview about the Forum, what was discussed there and the entry of India and Pakistan into the Shanghai Cooperation Organisation (SCO).
The MGIMO held the first forum for research centres in Russia and India last week. India was represented by a large delegation of analysts and scientists who came to establish regular contact with the Russian scientific community and contribute to the development of a new programme of industrialization in the country. Nandan Unnikrishnan spoke about the Forum and its objectives.
How do you assess the current level of cooperation among the research centres?
The level is far below the potential between research centres in India and Russia. In recent years, various institutions hold meetings every 2-3 years, which is very few. In Russia, there are hundreds of research institutes and in India there are tens. This means that many of them remain outside cooperation. And unless we involve most of the institutions in our dialogue, we won't have many new ideas and suggestions on how to develop bilateral relations, which currently seem to have come to a dead end.
Is co-operation among the institutions possible without state mediation?
In India, this is partly possible, although now it would be difficult to get the money from private foundations. Therefore, initially, the first year or two, the state should help give a push, become a catalyst and it will find response in a couple of years' time. Once we get a return, private equity will be involved. In Russia the situation is different of course: the majority of research institutions is financed from the state budget, so naturally, the state should play a greater role.
What questions would you like answered at the forum?
I would, for example, like to understand where Russia sees itself in 30 years' time. What role is played by India in the Russian strategic planning? And how does the Russian community envisage our country in 30 years' time. Does Russia Need India?
Do you agree with the advisor to the President of the Russian Federation Sergey Glazyev that the core of the future economy will comprise nanotechnology, bioengineering and information technology?
I would agree with the fact that the main components of "Industry 4.0" are nanotechnology, artificial intelligence and logistics. Cooperation not only may, it must be present in high technology, because this is the future. In these areas, Russia can help India, because many of them are not developed, say, for example, biotechnology. Of course there are institutions that are working on developing these areas, but much more is done in Russia. We could also collaborate in nanotechnology. On the other hand, in India, the biggest problem today is that there is a huge number of poor people. We need to raise about 400 million people above the poverty line – that is almost 3 times the population of Russia. Therefore, we must find a way to increase the number of jobs and, for that, the government in its turn, has launched the "Make in India" campaign. If you want to collaborate in work, come to our country and produce. You will be given all sorts of benefits and we will create the conditions for your product to be made in India.
What hopes does India associate with entering the SCO?
India, of course, hopes that the SCO will have projects that will be beneficial for India and for the whole of the Shanghai community. But at the moment, if you look at the last years of the organization's work there still hasn't been done much. In this regard, I am a bit pessimistic, but the potential is there. And I hope that India and Pakistan entering the SCO will serve as a catalyst. There is one more thing: in 2015 Russia and China agreed to work on the "New silk way" and to develop infrastructure. Naturally, after the agreement is done, new economic initiatives will not take long to come about, and I hope that India will be able to get something out of that.
Will the fact that India is admitted to the SCO together with Pakistan complicate the procedure of accession?
It was decided in Tashkent that during the year, India and Pakistan must sign all 20 or 30 contracts, which they were granted. And then they will become full members. We know that Pakistan has become as full a member, as India. We don't see anything wrong with that. On the contrary, we would like to cooperate more. Our cooperation in South Asia is only inhibited due to the fact that there is discord between India and Pakistan. We cannot realize our economic potential because we have no means of communicating with the north. We are cut off from Russia, from Central Asia, due to the fact that Pakistan does not give us the opportunity to send our goods there. We hope that on entering the SCO there will be more trust between us.
First published in Russian by International Affairs Magazine.
All rights reserved by Rossiyskaya Gazeta.