Week in Russian Kitchen: Inspired drinks and snacks, an ice cream milestone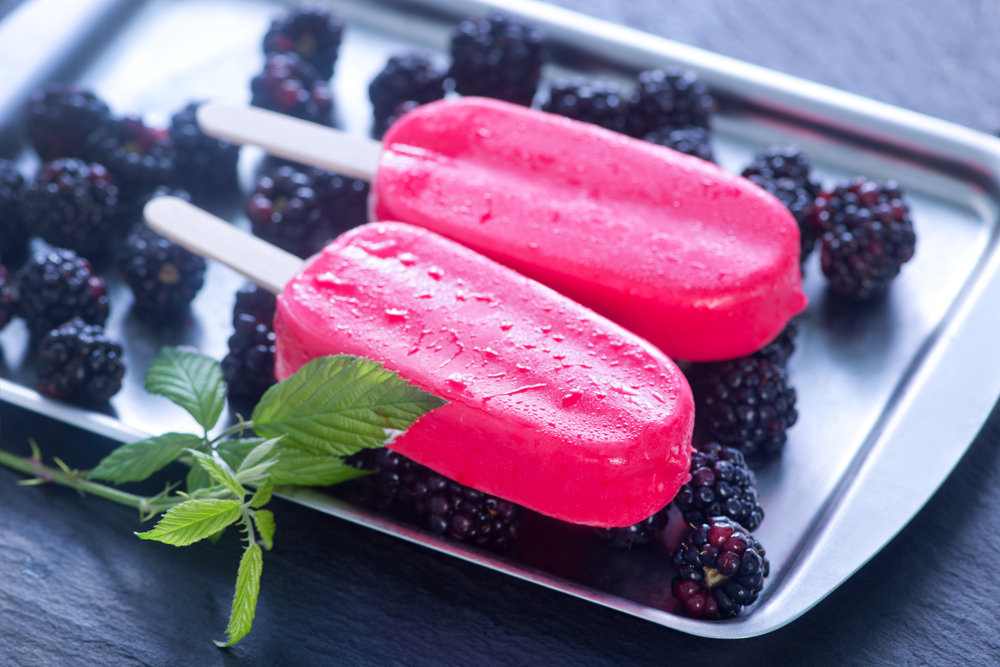 Ice cream lovers in Moscow and St. Petersburg, save the date for the upcoming festivals!
Vostock-Photo
RBTH presents a digest of Russia's most delicious culinary events from May 18-24, 2016.
I scream, you scream…
This coming weekend, May 28 and 29, ice cream lovers should make plans to visit Moscow's Sokolniki park for the 20th annual Russian ice-cream festival. The festival will feature a number of interesting exhibitions and events: a portable mini-factory will allow guests to create their own ice cream, traditional Russian favorites such as eskimo and cornet will face off in a taste test against ice cream made from kefir and sour cream, and there will be number of contests with tasty prizes. Visitors also will have a chance to try granulated ice cream created using unique cryogenic technologies.
More than 150 stands will sell ice cream during the event, which will also feature an ice cream parade and a dance party.
Ice cream lovers in St. Petersburg can also participate in the ice cream festival there on May 28, starting at 11:00am at Ostrovskogo Pl. This will mark the 21st time the festival is held in the northern capital.
Tea flush fest
Local farmers in the Russian
city of Sochi
(1008 miles south of Moscow) held their first tea flush on May 17. Tea leaves ripen at different times and are usually harvested in three "flushes" during the season, which around Sochi usually lasts from May to September.
A festival was held as part of the celebration of the first flush, and anyone interested in learning more about growing and gathering tea was invited to take part in an excursion to local tea fields. Visitors learned that tea leaves harvested during the first flush are more expensive than those in subsequent flushes, and the price rises if they are picked by hand.
After the visit to the tea fields, visitors learned about tea production technology and participated in tea brewing and tasting workshops to the sounds of local jazz music.
The Sochi region is famous within Russia for its tea, which is reliably available only in Moscow and a few other major cities of central Russia. Russian tea is mainly produced by small farmers using ecologically sensitive methods.
Cocktailmania: inspired by Hollywood
Source: Vostock-Photo
An interesting drink festival opened last Monday, May 16, and will run for a month at 30 Moscow bars. Cocktailmania offers guests the opportunity to try cocktails inspired by legends of the cinema, including Audrey Hepburn, Anthony Hopkins, Brad Pitt and many more. Bar-hoppers can try concoctions based on the villains of Quentin Tarantino and Guy Richie or fanciful drinks in the manner of Tim Burton.
Cocktailmania guests are not just passive spectators, though. Visitors can become flavor directors, creating their own recipes to accompany their favorite movies.
Grab a snack
Next month a new restaurant chain, Russian Snack Bar will open in Moscow. The project will feature small plates inspired by cuisine from across Russia — from Krasnodar to Kamchatka. The menu will include young Kurile Island scallops with spinach, roe deer or smoked deer pelmeni (Russian dumplings) and dishes with Kamchatka crab while the wine list will feature Krasnodar region vintages as well as home-made nastoikas and nalivkis (Russian type of liqueurs).
The chain is based on local bars Burov and Sova and the Italian-style cafe Vapiano. The new snack bars will offer some favorite dishes from these restaurants, but with an "eat local" twist. For example, pizza will be made with crab, and pasta with wild game.
The project's creator, Igor Bukharov, president of the Federation of Restaurateurs and Hoteliers of Russia, and his partners, restaurateurs Anna Sokolova and Mikhail Samoilov, promise that those who want to try several dishes without ordering a full serving of any one will be able to do so.
Russian Snack Bar will offer two different menus for lunch and dinner. The lunch menu will have a limited selection, but attractive prices, while the dinner menu will offer a wide variety of dishes for an exciting evening out, presumably at a less democratic price point.
All rights reserved by Rossiyskaya Gazeta.