Eat your way around the world without leaving a single room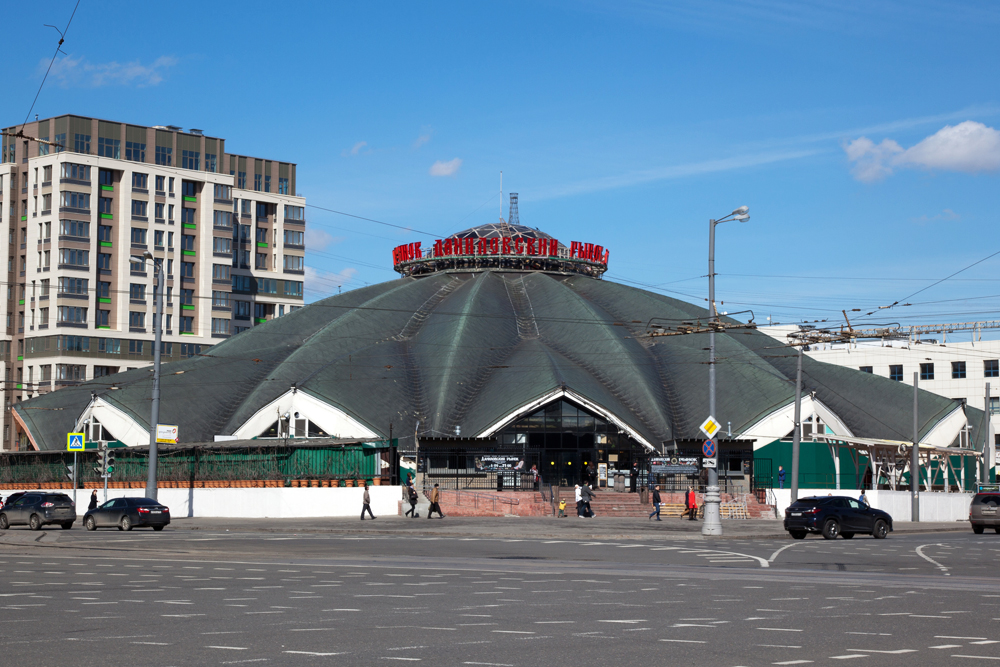 The oldest Moscow market is covered by a dome.
Lori / Legion-Media
In the past few years, Moscow has gone through a true gastronomic revolution. Today, practically any dish from any national cuisine can be found in the Russian capital, even despite the food sanctions. And if you'd like to try a little of everything in one sitting, check out one of these food markets.
Food markets are spaces that bring together tiny cafes and bars, giving visitors a chance to experience different cuisines and culinary concepts in one space. This global trend is finding fertile ground in Moscow, with new locations popping up even outside the city center.
"Markets are a quite logical development of everything that was happening in the last few years in Moscow," said Alexei Gisak, founder of the fast Asian chain Wokker. "Events like City Food Market have formed a new type of non-chain gastronomic project created not by professional chefs or restaurateurs, but by so-called 'gastronomic enthusiasts' – guys who just decided to feed the citizens with interesting street food that they saw during their travels."
Here are three markets where visitors can check out the dishes that have made the biggest impression on Russia's "gastroenthusiasts."
Danilovsky market
Today visitors to Danilovsky can buy fresh produce and meats and grab a snack before heading home to cook. Around the perimeter of the dome are more than 20 cafes featuring a wide variety of cuisines. There is Georgian (Che kharcho), Dagestani (Dagestanskaya lavka), a sandwich bar (United Kitchen), both Italian and Russian dumplings (#Propelmeni and Fiorella Pasta Fresca) and Cypriot (Koupes bar).
A visit to the Danilovsky market has an element of time travel, bringing visitors into contact with the Moscow of the 1500s, the 1980s and the 2010s.
Address: 74 Mytnaya ul. Metro Tulskaya
Ecomarket at Konkovo
The activity at this food market is enough to bring hipsters and foodies to its location in a bedroom community far from the city center. There is always something interesting going on here, including workshops, lectures and detox festivals.
"Different people come here, lots of family people, mostly those who live in this area. Some come here on purpose from far away on weekends. There are few expats now, but I hope there will be more,"said barista Marina Khyuppenen of CezveCoffee.
The ecomarket at Konkovo supports the global trend towards farm-grown and eco-friendly products, and there is a branch of the Gorod-sad market here. This Russian version of Whole Foods stocks bio, organic, raw and vegan products.
Address: 126 ul. Profsoyuznaya, bldg. 3. Metro Konkovo
The 21
The 21 also features several bars serving up unique (and strong) cocktails.
Address: 21 ul. Novy Arbat. Metro Smolenskaya
All rights reserved by Rossiyskaya Gazeta.