Dacha and the city: Where to feel out of Moscow without leaving Moscow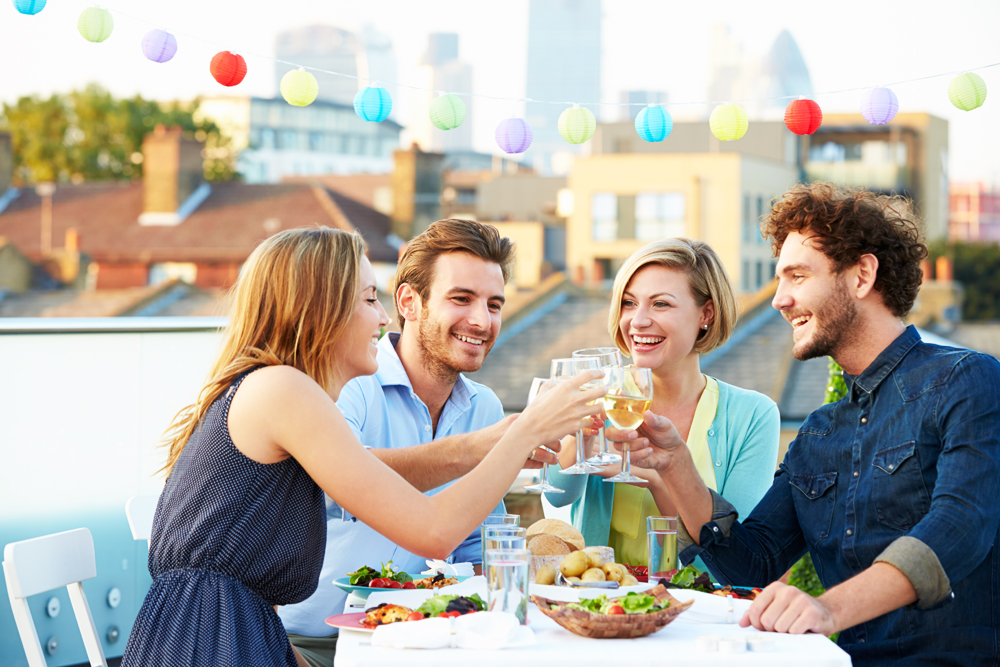 Feel yourself at the dacha without living the city!
Vostock-Photo
It's a well-known fact that once summer comes to town, Muscovites love getting out of the city to enjoy a nice shashlik (barbecue) under some leafy shade at their dachas (summer houses). Not all of us have that luxury, so here are some spots in the center that will get you as close to that unique dacha feeling as possible.
Veranda 32.05
Nestled away from Moscow's hustle and bustle in the tranquil Hermitage Gardens, this large café-bar-restaurant is a great little wood cabin hideaway when the temperatures start to soar in the busy city. Just like at most Russian dachas, mismatched reclaimed furniture painted in pastel colors, a hammock and big sofas hidden away in the back create an atmosphere of pure relaxation. The menu includes all the summer favorites, such as soups and cold and warm starters that go perfectly with a pint of ice cold beer as well as all sorts of grilled meats and fish. Their lemonades have also gained Moscow-wide acclaim.
Average bill: $10-23
Hermitage Garden, 3 Karetny Ryad st.
I Like Grill
You may already know Moscow's I Like Bar, I Like Wine and Beer & Brut. Now this restaurant family is expanding with the opening of this brand spanking new spot just off Park Kultury station — I Like Grill. It's all in the name: what differentiates this new eatery from its siblings is its spark, literally. Russian grill favorites such as plov and shashlik, along with international ones like paella, are prepared on a massive (3 meters in diameter) grill in the middle of the dining hall. This is the go-to place for a cooler rainy summer day, where you can pass the time watching the world go by from the full wall windows, much like at the dacha when the weather isn't cooperating. The grand opening of I Like Grill is set for mid July, so make sure to put that in your calendar.
Dacha na Pokrovke
Perhaps one of the most laid-back and unpretentious eateries in town, Dacha on Pokrovka is the place if you are looking for simple Russian fare in original and quirky surroundings. Here you will certainly get that classic dacha vibe, as the menu focuses on simple Russian classics. In the summer months, a barbeque grill kicks off in the leafy garden out front with succulent shashlik and live music most evenings.
Average bill: $10-23
Food Embassy
Food Embassy is famous Russian foodie and food writer Julia Vysotskaya's new project. Located next to the palm tree arboretum in one of the most picturesque parks in the city — Moscow State University's Aptekarsky Ogorod — this new restaurant reflects Julia's gastronomic philosophy: the use of seasonal products in a fusion of national traditions and international culinary trends. Dishes like northern herring salad with warm potatoes and beetroot or the "Russian Charcuterie" (smoked duck, venison, veal tongue) will remind anyone of their grandma's dacha kitchen.
Average bill: $21-38
15 Kitchen + Bar
This is a new project by the team that made a name for itself with the pop-up club Door 19, a restaurant, modern art gallery and a pre-party bar at the same time. Now at a permanent location in the center of Moscow, 15 Kitchen + Bar features a stylish restaurant room with plenty of seating and an elegant bar counter and — more importantly for the summer months — a beautiful cozy outdoor area with its own bar and local DJs spinning away. Keep an eye out for dacha-like grill events on the
restaurant's Facebook page
.
Average bill: $21-38
All rights reserved by Rossiyskaya Gazeta.