Week in Russian Kitchen: Craft beer, (almost) French cheese and more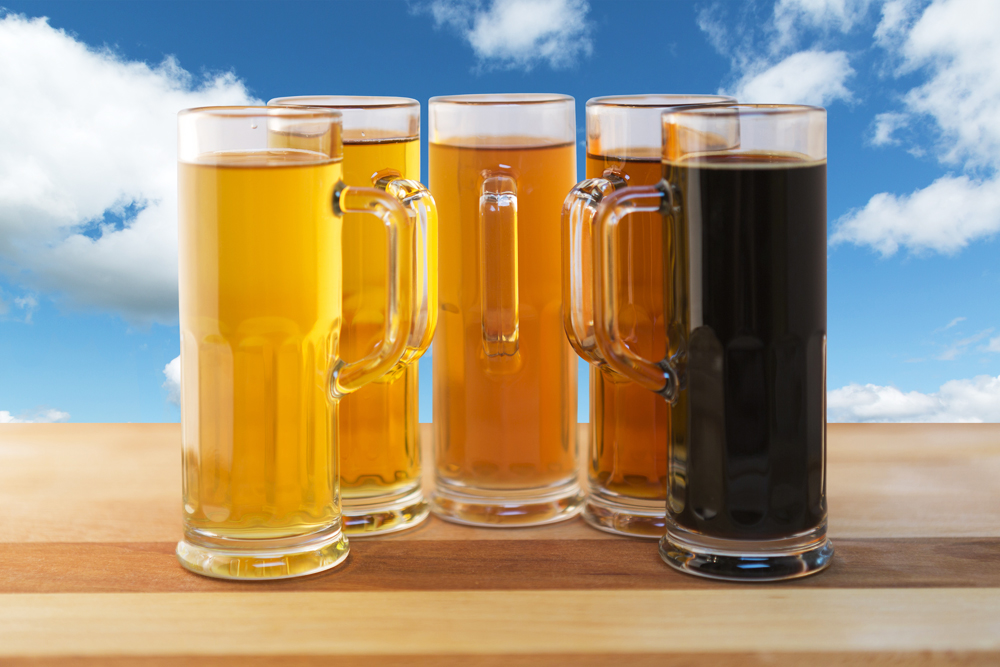 Big Craft Day: a wonderful chance to try 200 different beers!
Vostock-Photo
RBTH presents a digest of Russia's most delicious culinary events from June 1-7, 2016.
Crafty beer
Moscow craft beer lovers won't want to head out of town this weekend. The second small Russian breweries Big Craft Day 2016 will take place at Gostiny Dvor, just off Red Square, June 10-11. The event will feature live music, food trucks, souvenirs and more than 200 beers — 50 making their debut at the festival. Visitors will have the opportunity to mingle with the brewers and discuss the finer points of beer making. Check out the complete participant list here.
Please note that visitors must be 18 or older to attend.
BrewEXPO 2016, an exhibition of raw ingredients and equipment for the brewing industry, will also be part of the event.
Food? Oh yeah!
Not a beer lover? Don't worry - the 'O da! Yeda!' ('Oh yes! Food!') food festival is also taking place this weekend, June 11-12, at Gorky Park.
The latest experimental food startups will rub shoulders with big restaurant holdings, street food and the newest entrants into Moscow's health food craze. The festival territory will be divided into specific zones: library, master classes, outdoor theater, restaurant school, food styling pavilion and much more. There will also be an exhibit of the latest hi-tech culinary gadgets.
Get ready for great tasting fun!
Russian cheese in the heart of Paris
Source: Vostock-Photo
Russian-made French-style cheese has been presented in Paris in the official residence of Ambassador Extraordinary and Plenipotentiary of the Russian Federation to France Alexander Orlov. "I was lucky to be the first to try, and I can say that the quality is just perfect," Orlov commented after the tasting. Orlov noted that the cheese, while delicious, should not be seen as a rival to French cheeses due to the small volume, but rather that it could be a kind of ambassador for Russian cheeses to French consumers.
The cheeses presented at the event were produced in the village of
Maslovka, in the Lipetsk region
, about 289 miles south of Moscow. French farmers and cheesemakers Giles and Nicole Devouge taught the Maslovka cheesemakers Vladimir Borev and Alexander Nikitin French techniques and provided them with the original French cheese-making technology. Russian cheesemaking in the region was boosted after the start of food sanctions in August 2014.

The Maslovka cheeses also were recently presented in the embassy of France in the Russian Federation. After that tasting, the Russian cheesemakers were offered a supply contract for the embassy's Bastille Day celebration. French Ambassador to Russia Jean-Maurice Ripert paid tribute to the high quality and authentic French taste of the Lipetsk cheeses. Borev and Nikitin were knighted as members of the French Brotherhood of the Knights of Taste-Fromage — the French cheesemakers union.
Eating like a gypsy
We can add one more location to our list of
Moscow's most interesting and delicious food markets
. The
Gypsyville
food market has opened at hipster favorite Gipsy bar's summer terrace at Krasny Oktyabr. In addition to the club's renowned gyros, the market features a number of cafes that also operate at The 21 — Ferma Burger, Eateria.Pasta Lovers, Meet Meat and Crab'n'Caviar — along with some newcomers: the pan-Asian aZiatik; Privoz, which highlights the cuisine of Odessa; Fresh & Fried, famous for quesadillas; and the confectionary Alice Sweet House.

But 'Gypsyville' is not just a great place to eat - you can also find a barbershop, a florist and a beach along with yoga classes, concerts and film showings. Gypsyville is open Tuesday-Sunday from 12 p.m.-10 p.m. and entrance is free.
All rights reserved by Rossiyskaya Gazeta.